31 Aug

Summer Appeal Goal Reached: Thank you for your support!

Posted at 15:38h

in

Fund A Need

,

Fund: Archives

,

Fund: Baskets, Gourds, Seats & Brooms

,

Fund: Blacksmithing

,

Fund: Book & Paper Arts

,

Fund: Clay

,

Fund: Cooking

,

Fund: Enameling

,

Fund: Fiber

,

Fund: Gardening

,

Fund: Jewelry, Metals & Cold Glass

,

Fund: Music & Dance

,

Fund: Nature Studies

,

Fund: Painting, Drawing & Mixed Media

,

Fund: Photography, Writing & Storytelling

,

Fund: Quilting

,

Fund: Weaving

,

Fund: Woodcarving

,

Fund: Woodturning

,

Fund: Woodworking

,

Giving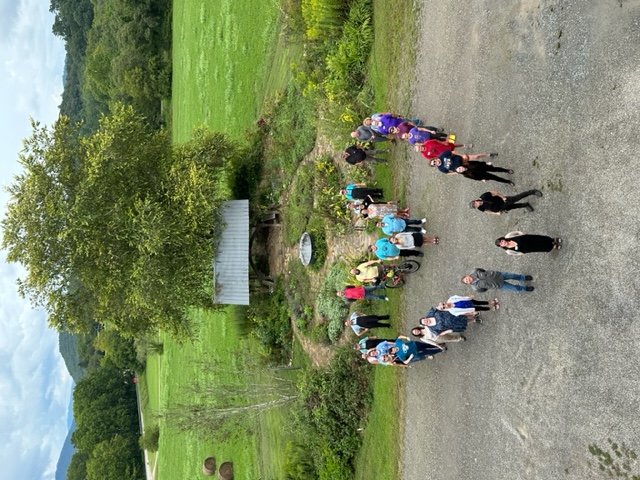 We extend our heartfelt appreciation to every individual who contributed generously to the Folk School during our Summer Appeal. Together, we achieved something truly remarkable – surpassing our quarterly fundraising goal by raising over $60,000! We're so grateful for your support.
Your generosity allows us to make vital improvements to everything that makes up the Folk School experience, and helps us continue our mission to bring people together for experiences in learning and community life that spark self-discovery.
Every single donation is a force for change, and we're grateful for each one. If you weren't able to participate in our Summer Appeal, it's not too late. Consider gifting a one-time contribution or establishing an enduring partnership with us through recurring donations.
We couldn't do this without you!
Thank you,
Barbie White
Development Manager
2023 Summer Appeal Donors
Adele Shepherd
Alex B. and Mary Porter Owen Endowment
Alex G Parks
Alice Merritt
Alison Press
Amanda Yazdani
Anthony Perrone
Babs Johnston
Barbara Gielincki
Bethany Chaney
Bob Clemen
Bob Dalsemer
Bonnie McPhail
Brian Cummings
Carol Newsom
Celia Larson
Chase McSpadden
Cheryl G. Sheridan
Chris Dockery
Cindy Solomon
Claire Tiernan
Danny Wiley
David E. Doggett
David Peters
David Sawyer
David Smucker
Dawn Davis
Dawn Keane
Diane Kent
Dina Cote
Dina Norris
Dub & Murray Martin Trust
Eunice Luke
Gail Gormley
Helen Bryson
Ida Palmer-Ball
James Edward Hudock Trust
James Pietruszka
Jane Steeves
Janet Davis
Jean Bundy
Jeff Long
Joan E. Chace
John Monk
Kate Townsend
Katherine B. Rankin
Kathleen Geroski
Kathryn Riley
Kathy Grissom
Keith Nelson
Kevin Doerr
Kim Boyd Gonzalez
Kristen Treger
Laurie Strand
Lillian Gantsoudes
Linda Willliford
Lindsey Liden
Liz Francis
Lynn Dohne
Margot Lester
Maria Howe
Mark Sejman
Mary Ackerly
Miryam Weisberg
Nancy Runion
Pamela Potter
Patricia Jordan
Paula T. Beattie
Phyllis Wright
Randy Sherrill
Robert Bixler
Robert Grand
Ron Howard
Sabrina Bland
Sam Phillips
Sharon Combs
Shell Oil Company Foundation
Sheryl Belson
Stephen Keteltas
Stephenie Purl Hamen
Susan Schenewerk
Susannah Funk
T-Claw Crawford
Theodore Rossi
Thomas Boyle
Todd Kreps
Tom Howick
Tonda Mullins
Tracy Gibson
Virginia Moore
Virginia Rockwell
William Cash