30 Aug

Learn All About Natural Dyes with Graham Keegan This Fall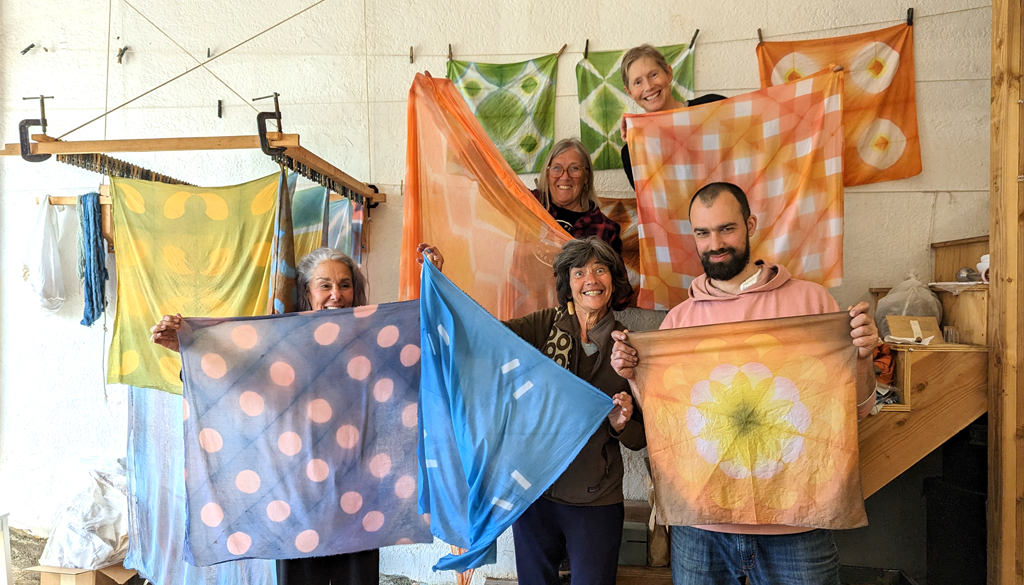 Notable textile designer and dyer Graham Keegan is coming across the country to teach at the Folk School this fall, and we can't wait to welcome him to Brasstown! He specializes in design using traditional block print and hand-cut stencil techniques, and boutique designers and international brands have used his prints for various garments and home goods. He advocates for natural color and has become an incredible resource in the Natural Dyeing community–teaching classes, spreading knowledge, and even growing and giving away plants!
Having learned to dye through studying historical records and lots of hands-on experience, Graham brings his expertise to the class "Establish Your Natural Dyeing Practice" from October 29-November 4, 2023. Students will dye several projects primarily using plants found on our sprawling 270-acre campus–including many from our newly dedicated Cory Brown Memorial Dye Garden.
Read more about Graham Keegan and his upcoming class in our interview below!  Interested in his class? A few seats are remaining! Register today to secure your spot.
JCCFS: Tell us more about your upcoming class, "Establish Your Natural Dyeing Practice," from October 29–November 4. For those without experience or practice, what should folks know about natural dyes?
GK: Natural dyeing is like matchmaking. You're discovering the relationship between the colors found in plants and the fibers that form fabrics and trying to get the best results from both. During the class, our focus will be on developing these relationships by better understanding the plants, materials, and methods needed to create long and lasting bonds between them!
Throughout the week, we will literally be getting our hands dirty, working with plants available around the Folk School's campus and from the newly dedicated Cory Brown Memorial Dye Garden. Color in hand, we'll work in the studio with a range of natural fibers to practice dyeing solid colors as well as gradients and graphic repeat patterns. This will help you develop a deeper understanding of the craft and how to continue on with the practice yourself.
I encourage dyers of all levels to join this course! We will get to know everything from the ground up, so you will have the opportunity to engage with the process from a fundamental level. I always enjoy a free exchange of experiences for those of you with a little (or a lot!) of dyeing under your belt.
JCCFS: What can students expect to leave with? 
GK: Students will leave the class with a head swirling full of the boundless potential of natural dyes and some true specific knowledge of how to put color onto cloth. They'll walk away with fabrics imbued with lovely colors, some solids and some patterned.
We will mostly be working at the scale of the bandana or scarf when dyeing and printing. You'll leave with a hefty stash of these samples you create and decorate yourself!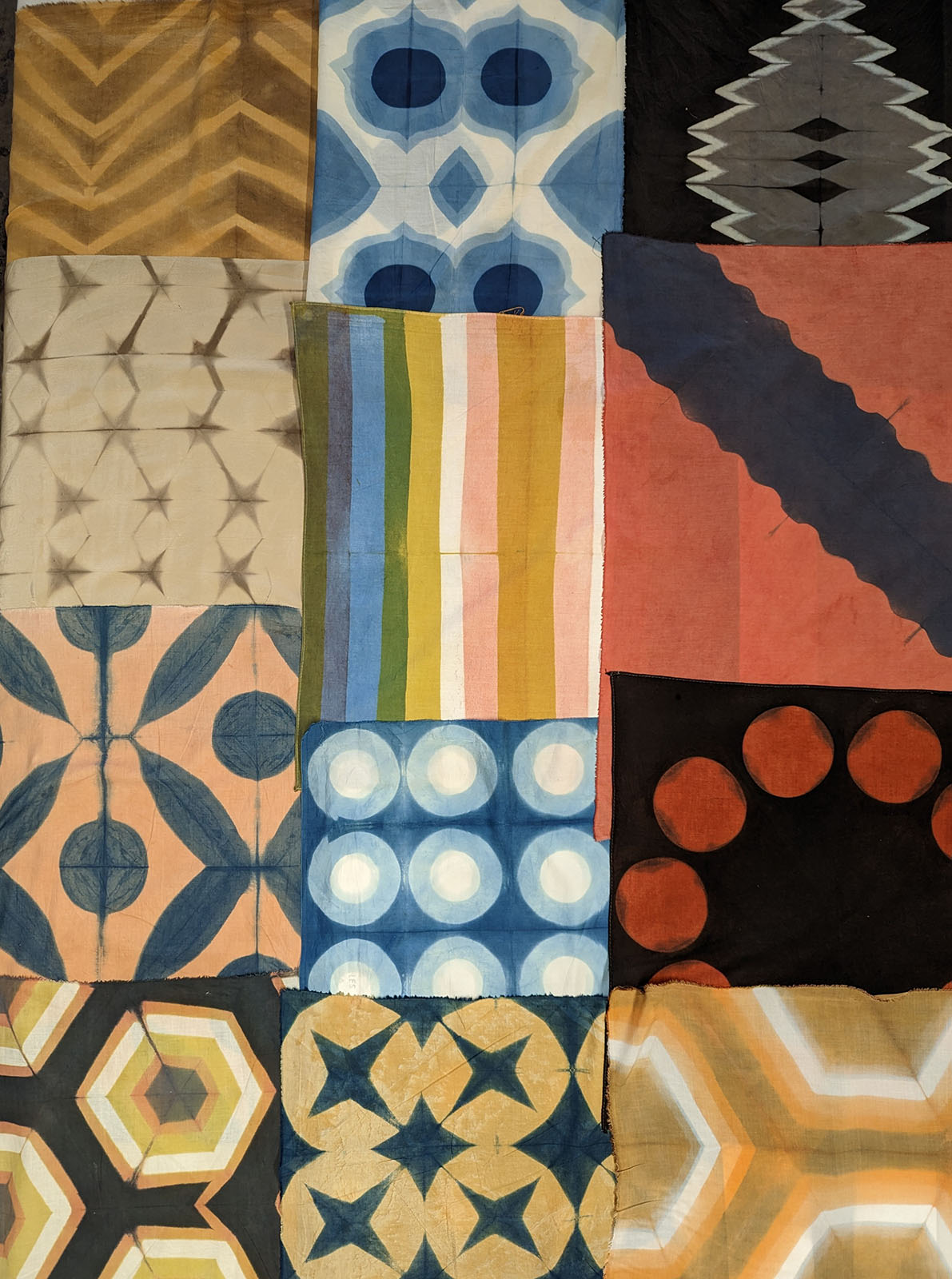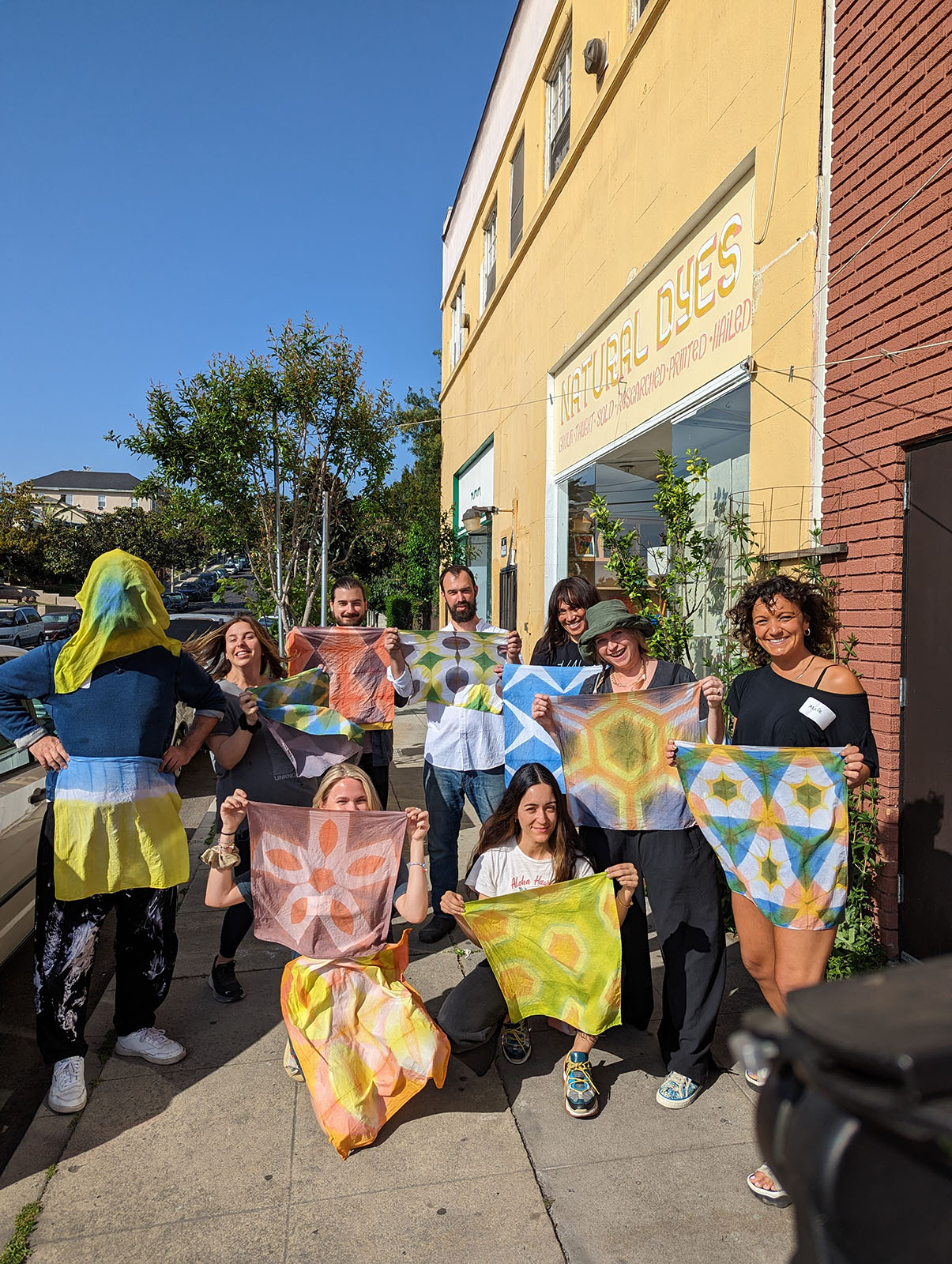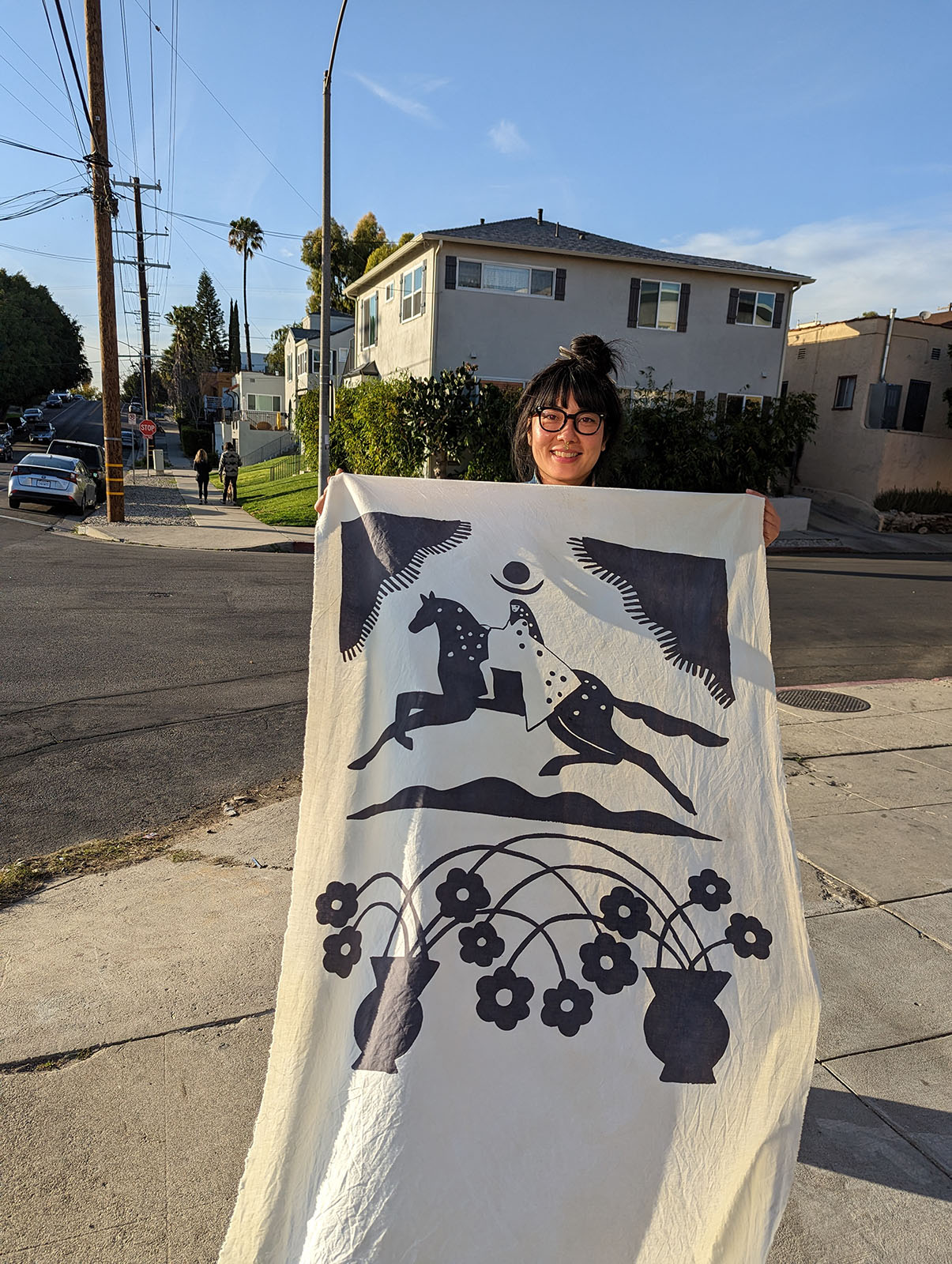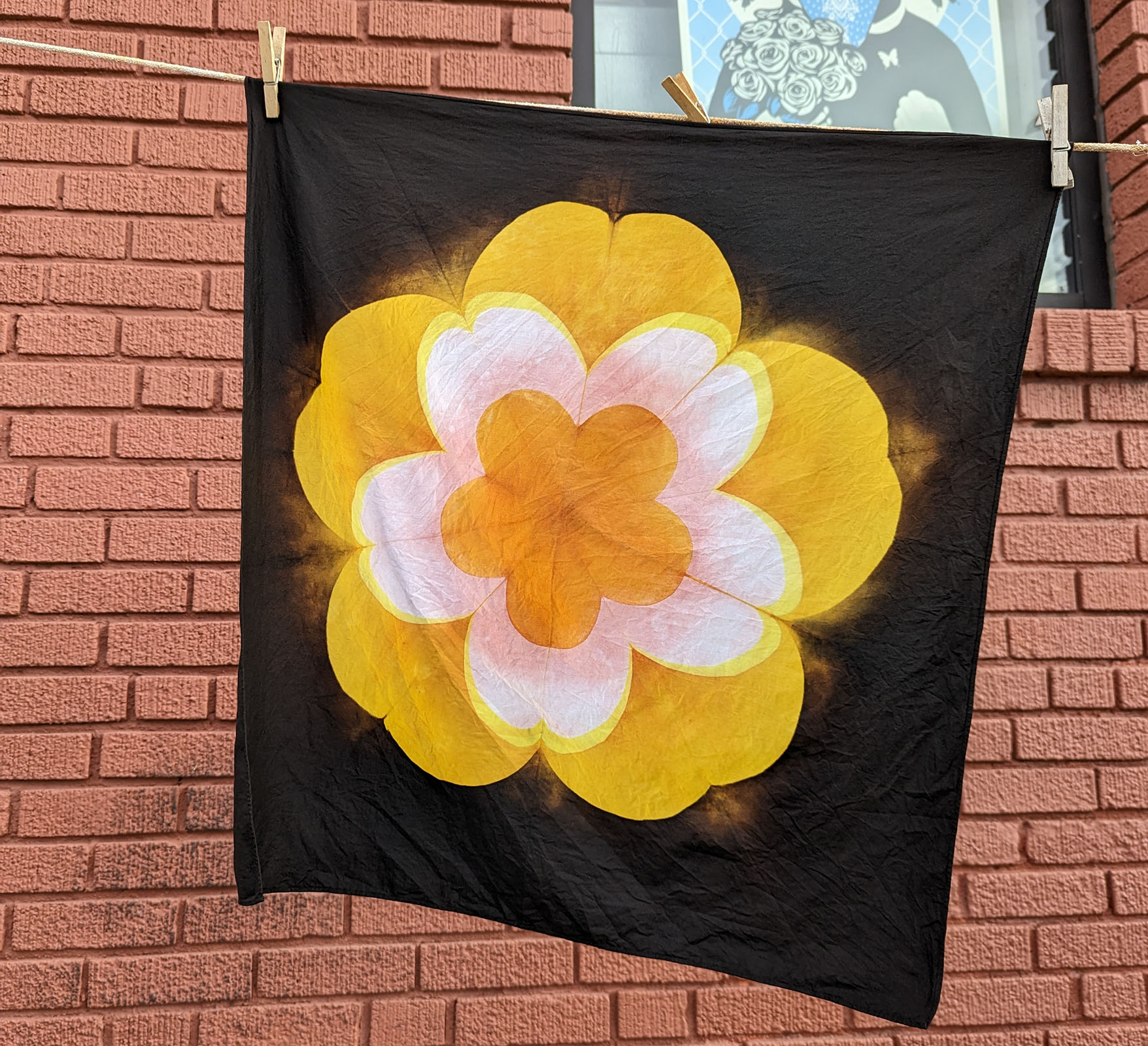 JCCFS: Tell us a little more about yourself! How did natural dyeing become your primary craft?
GK: After years of operating a standard contemporary screen printing business, complete with plastisol, photo-based emulsions, potent solvents, etc., I decided that I wanted nothing more to do with the chemicals and exposures inherent to that industry! So, 15 years ago, I began researching alternatives to contemporary screen printing methods – looking specifically at historic plant-based ways of creating printed, permanent graphics on fabrics. Since then, I've researched methods, honed my practices, and continued foraging and growing plants for all my printed pattern creations.
JCCFS: What are you most looking forward to during your first trip to Brasstown? 
GK: I'm eager to visit the Folk School for the first time! I've been hearing about wonderful experiences that friends and loved ones have had there for years, so I'm eager to be introduced to the community, and the Appalachian mountains! I was born and raised in the hills of Vermont and find many similarities between there and rural North Carolina that leave me feeling at home but also intrigued by all the different plants growing in the south. I'm eager to walk the grounds and woods to survey what's available for color. I'm especially on the hunt for Symplocos tinctoria, which doesn't grow up north!
JCCFS: Where do you draw inspiration from for your work? 
GK: I draw much of my inspiration for my work from the plants themselves. I love tending them from seed to seed! Each plant speaks of the color it can lend to fabric, and I love getting to know the possibilities of each of them. I'm eager to step into the garden at the Folk School, especially the Cory Brown Memorial Dye Garden holding a variety of plants growing specifically for color!
JCCFS: What tips would you give an aspiring craftsperson? Anything you wish you knew earlier in your career?
GK: I'd recommend building a relationship–one step at a time and one word at a time–with the scientific lingo that can come with very precise natural dyeing. There are so many new terms and complex-sounding words, but I've tried to embrace some humility and not pretend to understand everything the first time I read or hear it. I have journals where I write down words I don't understand, and then I take some time to learn more about them so that I can incorporate some understanding into my dyeing practice.
JCCFS: Where can folks find you if they want to stay up to date on your work?
GK: I've got a bunch of dyeing information on my website www.grahamkeegan.com and a deep back catalog of posts about natural dyeing on my Instagram @yesgraham. If you happen to be in Los Angeles, don't hesitate to reach out through the website to schedule a visit to the studio!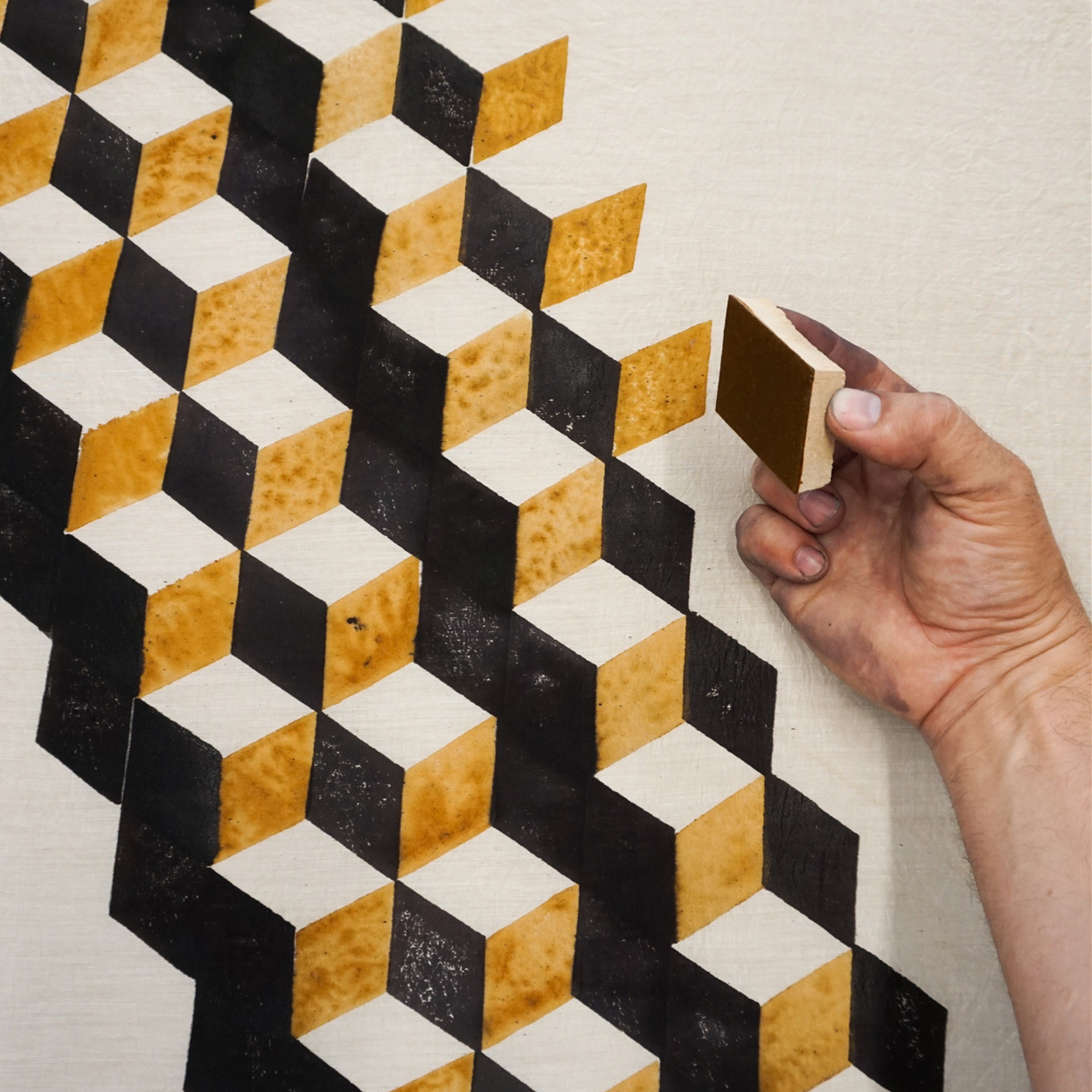 Upcoming Class with Graham
Establish Your Natural Dyeing Practice
October 29-November 4, 2023
Natural dyeing is adventurous and messy before it is controlled and predictable. To achieve desired results, you need to know your materials and your process. Get your hands dirty learning and exercising the fundamental skills for dyeing using the materials at hand. Scour the woods and grounds of the Folk School for dyestuffs and discuss the implications of and best times for harvesting. Learn how to supplement with purchased ingredients and discuss other alternatives. All levels welcome.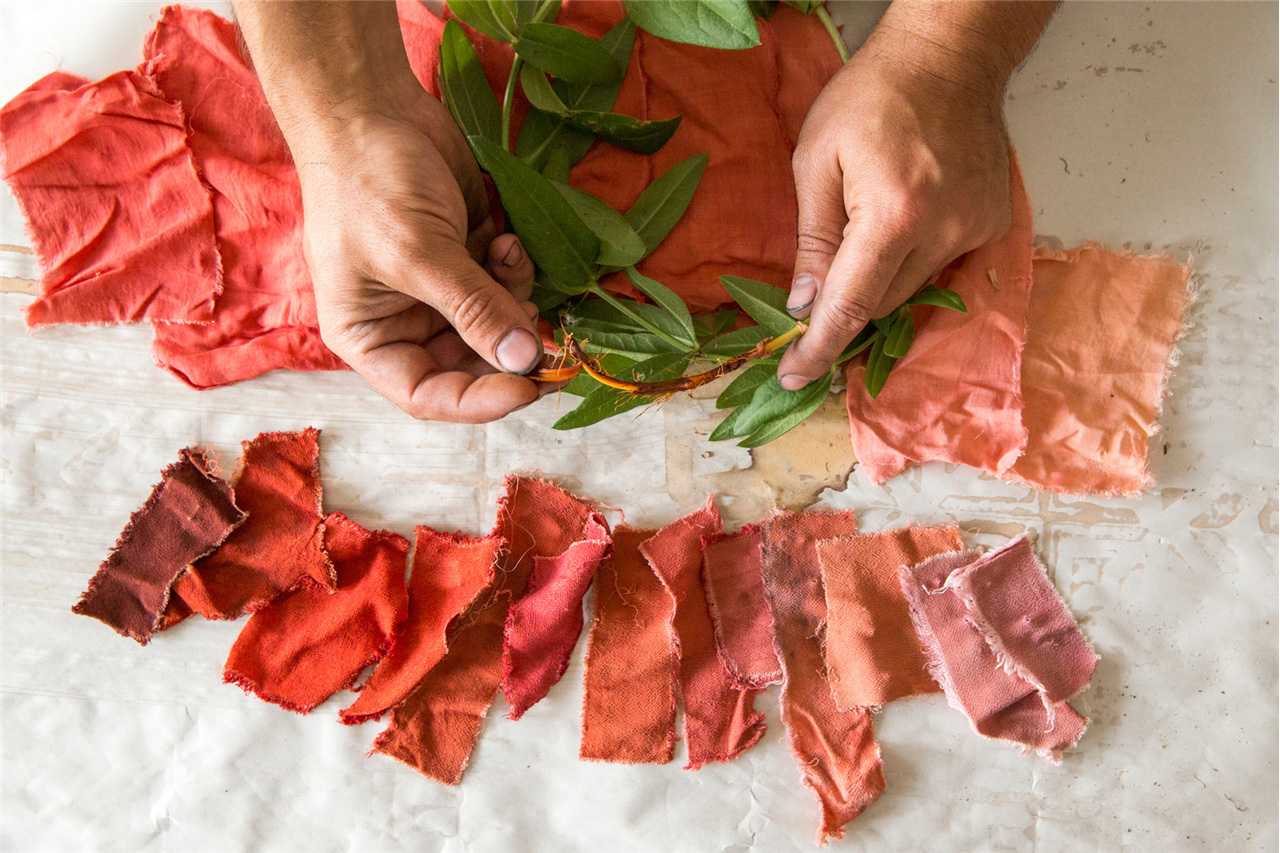 Graham Keegan is a natural dyer based in Los Angeles, CA, specializing in print and pattern practices. His education comes mostly from any 19th- or early 20th-century dye books or old manuscripts he can lay his eyes on–and from repeated attempts (and countless failures) working with each plant and material. In his teaching style, Graham emphasizes constant experimentation and continued attention to the effects of our actions. He advocates for developing long term relationships with plants and getting to know their demeanor and characteristics at different ages, seasons, and stages in their cycles of life and death.