14 Feb

Scholarship Story: Wedding Bands in a Weekend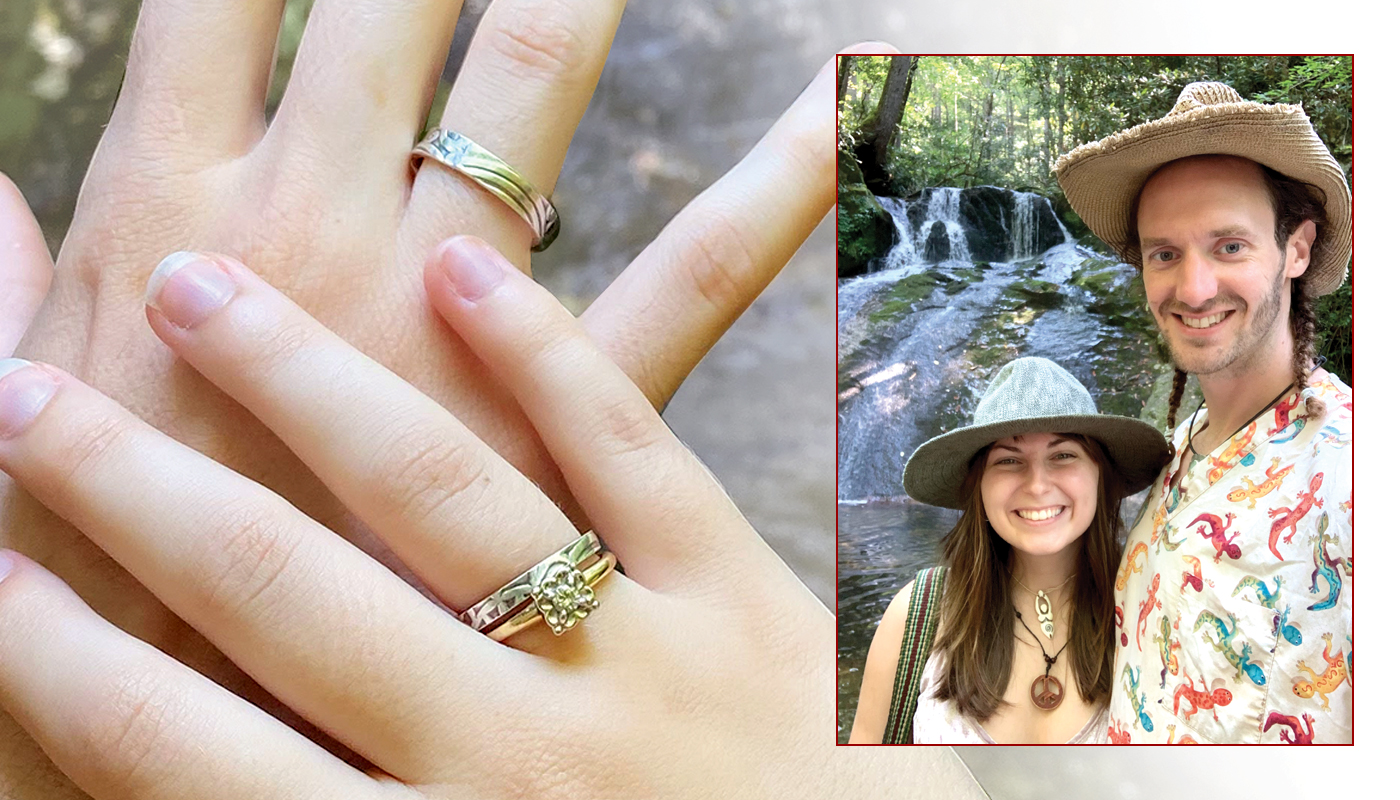 Recent college graduates Dylan and Haylee from Concord, North Carolina were looking at the Folk School's jewelry classes with an adventurous project in mind: making their own wedding bands. The two were gearing up for a summer wedding, and a celebration of their love didn't feel complete without a creative, handcrafted component.
Dylan and Haylee had never cast jewelry before, so they were drawn to the Folk School's non-competitive, nurturing environment. They reached out to their instructor Meredith Middleton beforehand to explain their project and see what was possible. Meredith greatly supported their idea and brought some extra materials to make their dream a reality. Learning basic techniques and skills during the day and working on their rings late into the evening, Dylan and Haylee finished their unique pieces before class wrapped up on Sunday afternoon.
This scholarship made our dreams come true. The experience we shared during our time at the Folk School and our handcrafted rings are more special to me than any big diamond ring could ever be. –Haylee
Meredith said it was a joy and honor to help the couple with their bands. "The rings they produced are beautiful and a one-of-a-kind set symbolizing their commitment and love."
We always say it's amazing what folks can do in a weekend, and the story of these rings truly takes the cake. Whether you want to learn a new smithing technique or produce jewelry that will last you a lifetime, the Folk School's wide variety of enriching classes can help. Scholarships like the one Dylan and Haylee received are made possible thanks to our generous donors, many of whom endow perpetual scholarships to encourage the imparting of craft traditions, oftentimes in memory of a loved one. We're immensely grateful to these donors and are excited to see what students make happen with these benevolent gifts.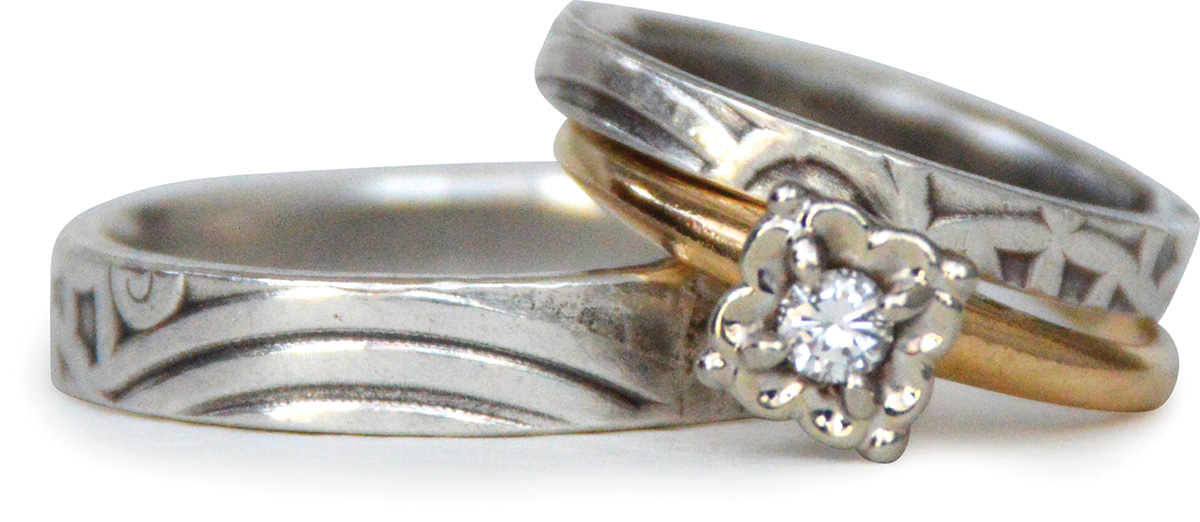 Each year, the Folk School awards a limited number of scholarships to students with financial limitations. Scholarships provide partial or full financial support for tuition, housing and meals.
Visit folkschool.org/scholarships for more information on scholarship applications
Applicants must be 18 years of age or older.
Applications are accepted year round and there is no deadline, but scholarships are awarded on a first- come, first-served basis and are dependent on space availability.
Applications typically take two weeks to be processed.
Please note: We are unable to award scholarships for classes in which you are already enrolled.
Learn More