13 Sep

Announcing our 2023 Traditional Craft Mentorship Program

Announcing our 2023 Traditional Craft Mentorship Program! These learning-intensive, two-week residencies give emerging artists the opportunity to learn from master artisans and connect with their peers in a joyful, community-driven environment. Small groups of mentees will participate in focused, two-week sessions that enhance their interests, knowledge, and skills in traditional Appalachian craft, music, or dance. Areas of study for 2023 include broom making, clay, leatherworking, and quilting.

Applications for our 2023 Mentorship program have closed. For more information, please get in touch with our Programming department.

Broom Making Traditions of Appalachia (February 5-17, 2023)

Mark Hendry & Marlow Gates

Gain the skills, knowledge, and guidance you need to make a sweeping statement. Start at the source, learning how to plant and process broomcorn and harvest and finish handles. Explore advanced techniques such as plaiting, sewing, and decorative stitching as you make traditional handmade whisk brooms, cobweb besoms, floor sweepers, multi-head brooms, and other creations of your own design. Discover how to get the most out of your brooms, including steaming, inlay, and handle wrapping. Delve into the history and folklore of broom making in Appalachia and maybe even consider making it your future. Note: Additional materials fee is estimated from $200-$300.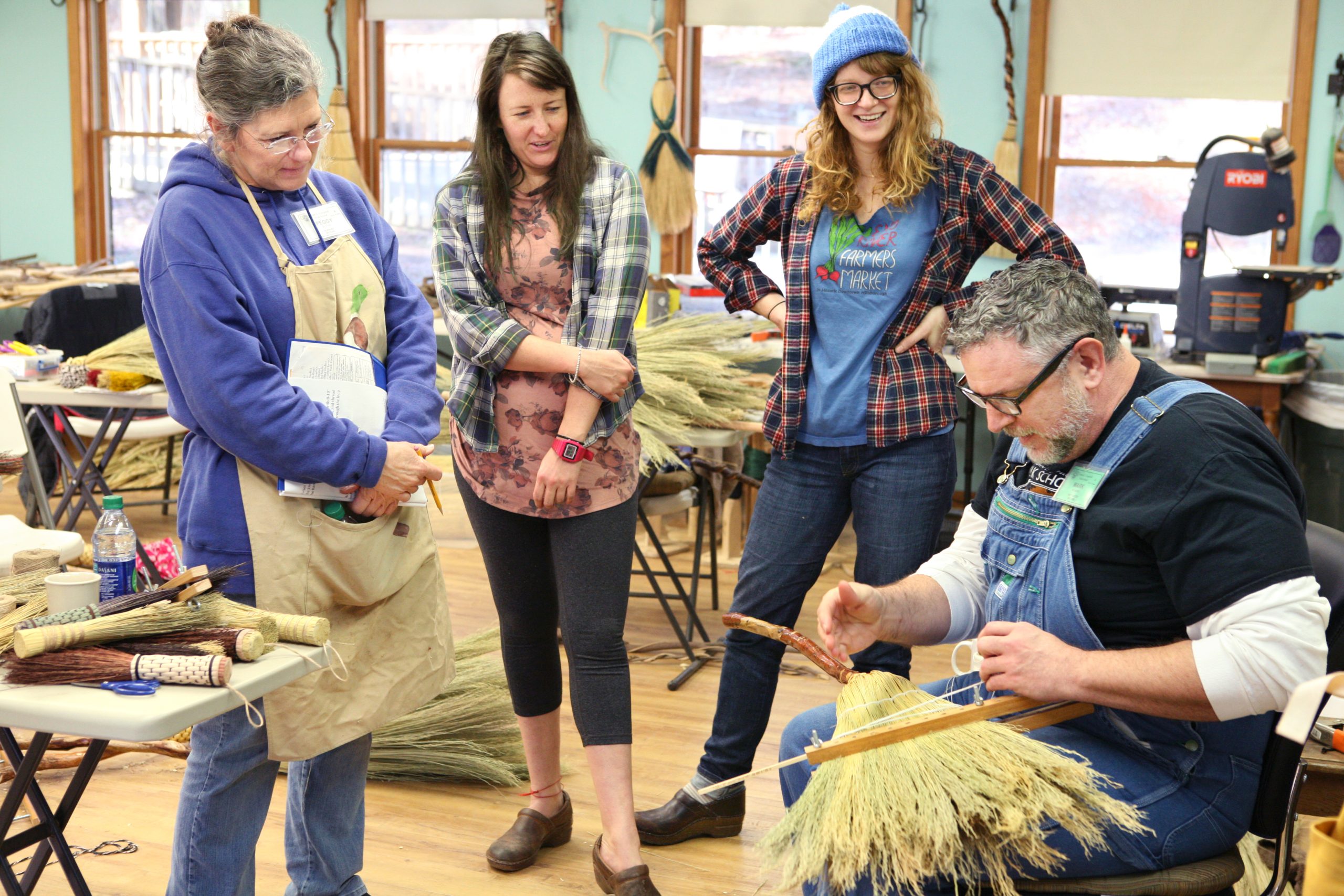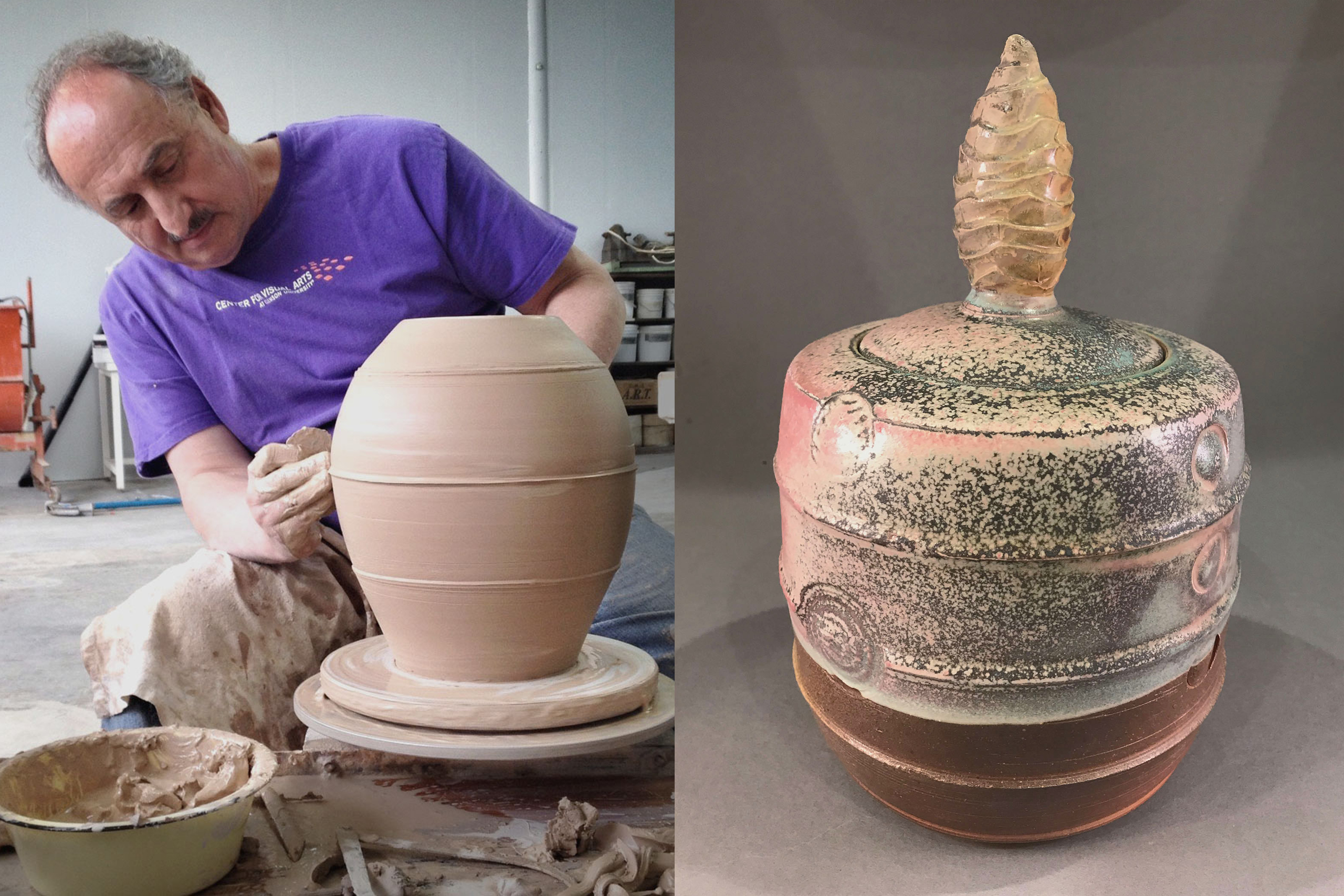 Clay Traditions: Past, Present, and Future (March 26 – April 8, 2023)
Mike Vatalaro
Broaden your studio practices and develop a deeper connection to your craft during two weeks immersed in historic and emergent clay traditions. Study historical context to explore how to create individual, resonant, and professional pots from simple materials, tools, and techniques. Discover and discuss how to incorporate inspirational sources into your work, and to sustain and advance the love of clay and making that the Appalachian region has known for years.
Creating with Leather (July 30 – August 12, 2023)
Cathy Wiggins & Molly Grant
Come to a new understanding of leatherworking and shoemaking, from sourcing materials and designing patterns, to adding finishing touches that reflect your creative voice. Gain familiarity with the properties of leather and hone your intuition of which materials will work best for any given project. Explore the fundamentals of leatherworking, including selecting, molding, and sculpting leather for bags, vessels, home decor, shoes, and more. Students will apply their new skills to create projects of their own. Note: Additional materials fee is estimated from $300-$500 depending on projects selected.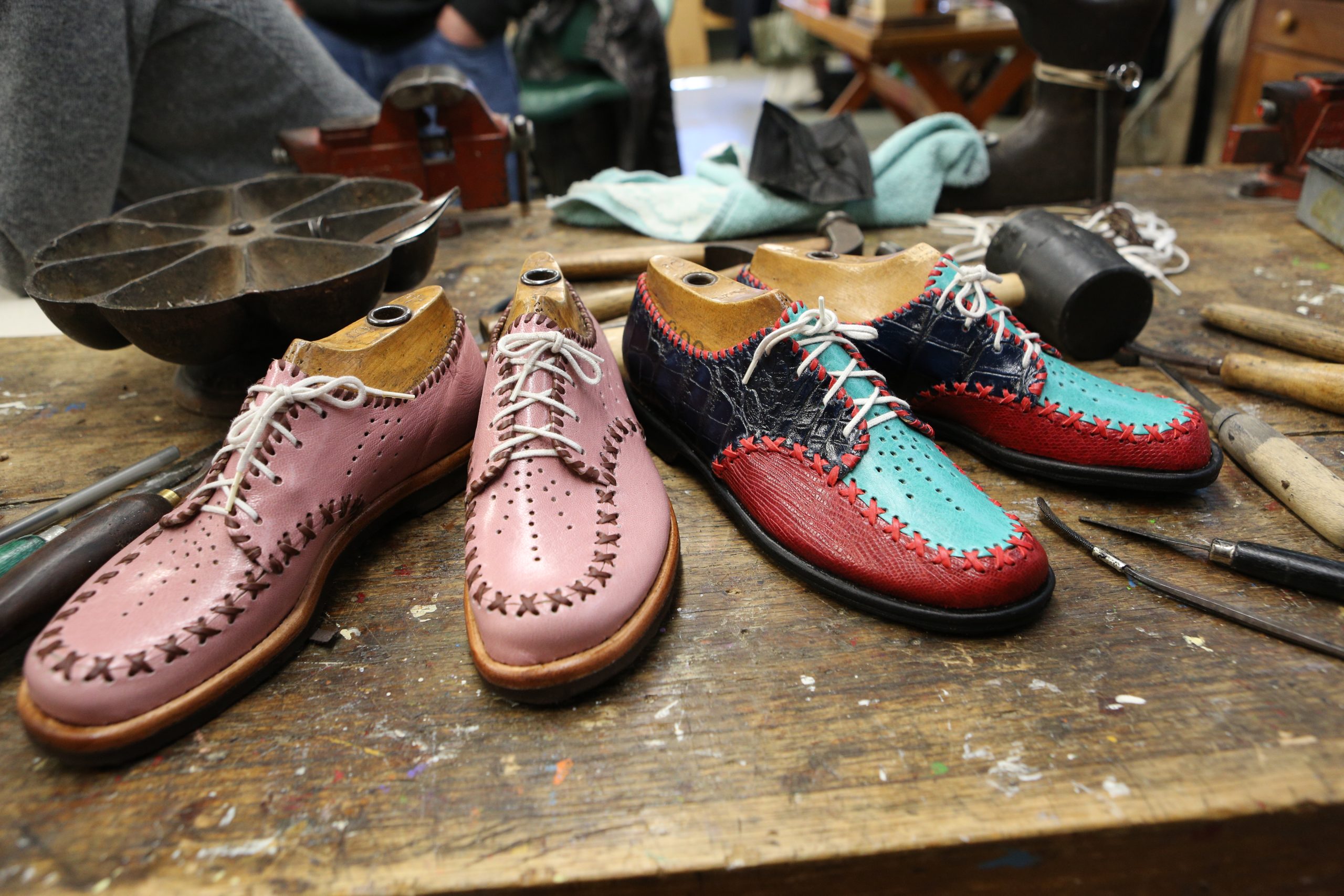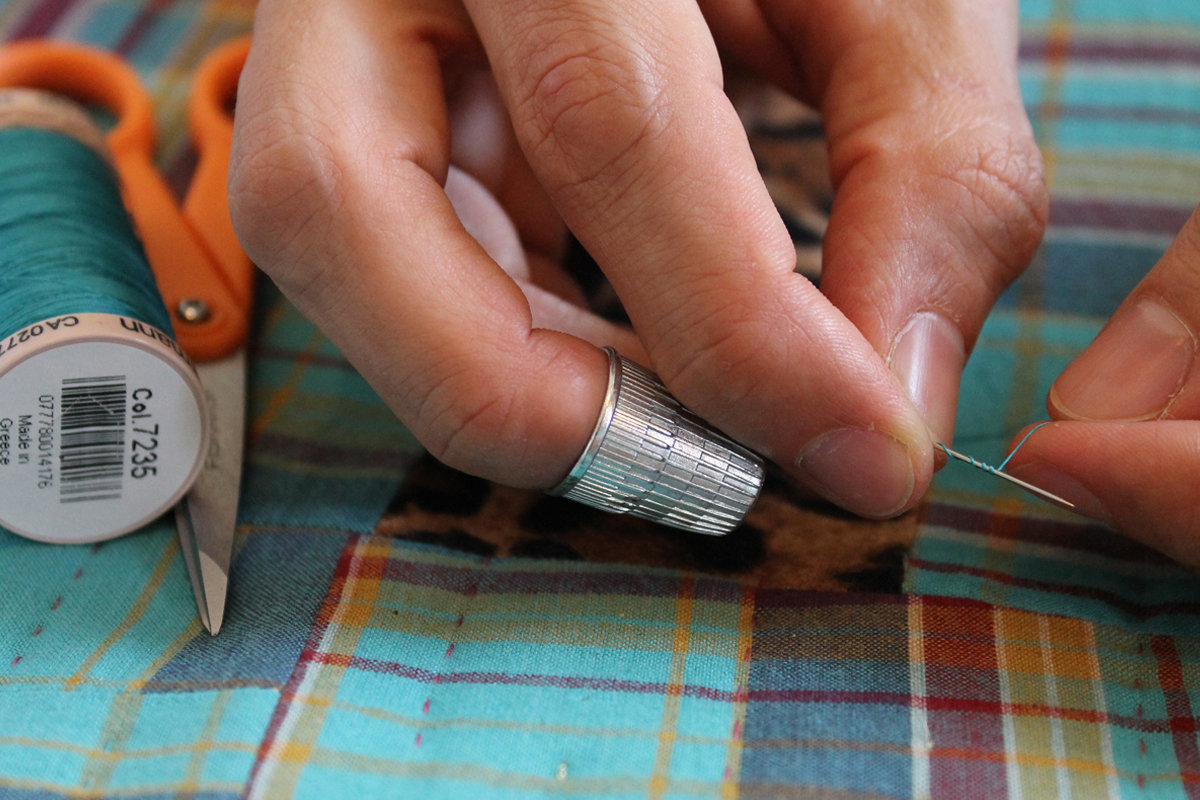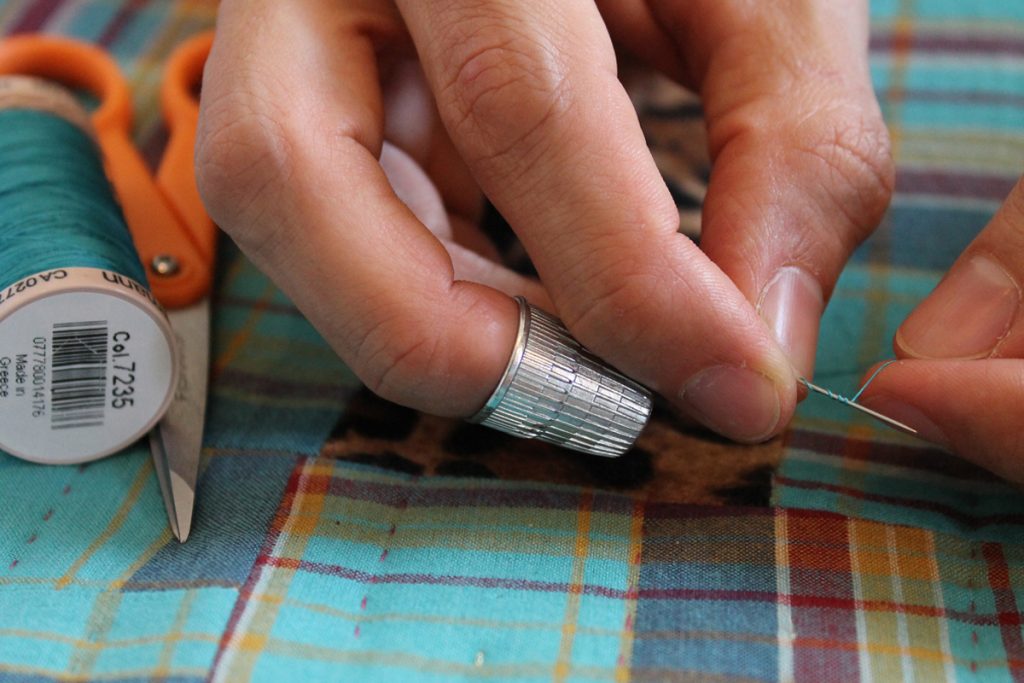 Appalachian Quilt-making (September 24 – October 6, 2023)
Zak Foster
Quilt-making is a skill that was once practiced in nearly every home in Appalachia. People would—and still do—spend long hours hand-sewing or machine-piecing a quilt top and then finish their pieces at communal quilting bees. As a household's quilts wore out, quilters would often recover them to lengthen their lifespan.
Quilters with at least a basic knowledge of hand- and machine-sewing are invited to deepen their connection to this craft through two weeks delving into traditional hand-sewing techniques and fundamental machine sewing approaches to quilt-making. Explore basic and advanced facets of piecing a quilt top by hand and machine, quilting by hand and machine, and repurposing materials. Create several small pieces that explore a variety of techniques and gain the fundamental knowledge and experience needed to make a full-size quilt that explores Appalachian traditions and your own creative voice.
About the Traditional Craft Mentorship Program
The Traditional Craft Mentorship Program is an opportunity for emerging artists to spend time at the Folk School learning from master artisans. Small groups of participants will join in focused sessions that enhance their interests, knowledge, and skills in traditional Appalachian craft, music, or dance.
Structured teaching and mentorship time will follow our standard class schedule (9 a.m. – 12 p.m. and 1:30 – 4:30 p.m.).
Hear from previous Mentorship Program participants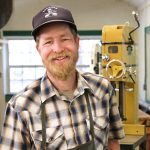 Gabe was invited by the American Craft Council to contribute an Object Story for Atlanta/Southeast Craft Week. Learn about the settee he made during the Mentorship Program.
Watch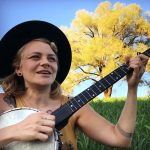 Sparrow's episode of the American Songcatcher podcast provides an audio journal of her mentee experience. Lots of history and great music complement her personal story.
Listen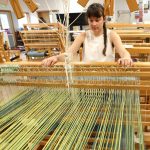 Margaret Dugger, one of our Weaving mentees, told us how the program "left my heart renewed." Read Margaret's wonderful story about her experience on campus using the link below.
Read