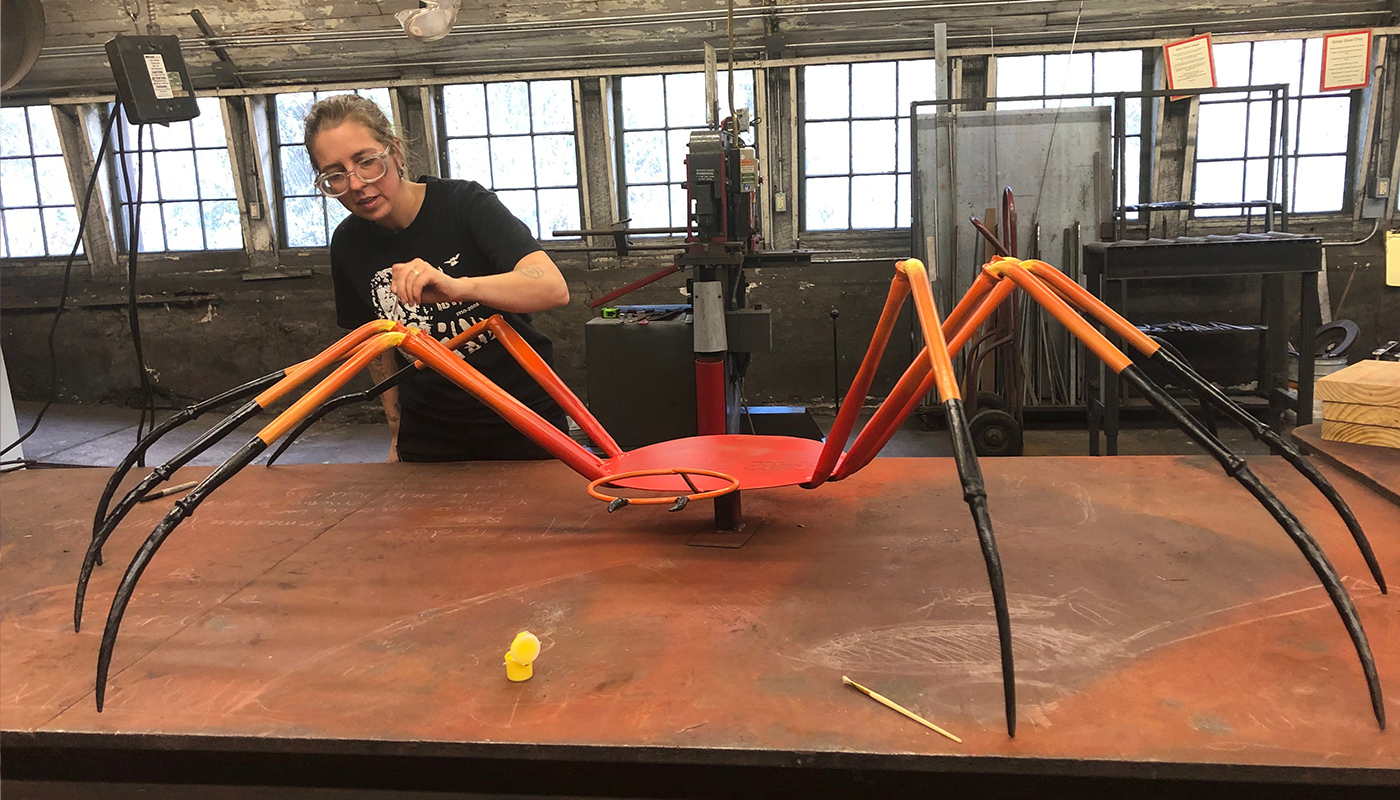 10 Mar

Elizabeth Belz Reflects on Creative Catalyst Fellowship

Blacksmith and Metalworker Elizabeth Belz recently finished her Creative Catalyst Fellowship at the Folk School. A goal of the fellowship is for artists to gain practical experience and develop visionary leadership in residence at partner organizations in the creative industries. As part of the fellowship, Elizabeth lived on campus for six months and worked closely with our staff and community. She reflected on the experience so we could learn more about her work and project. Enjoy her blog post!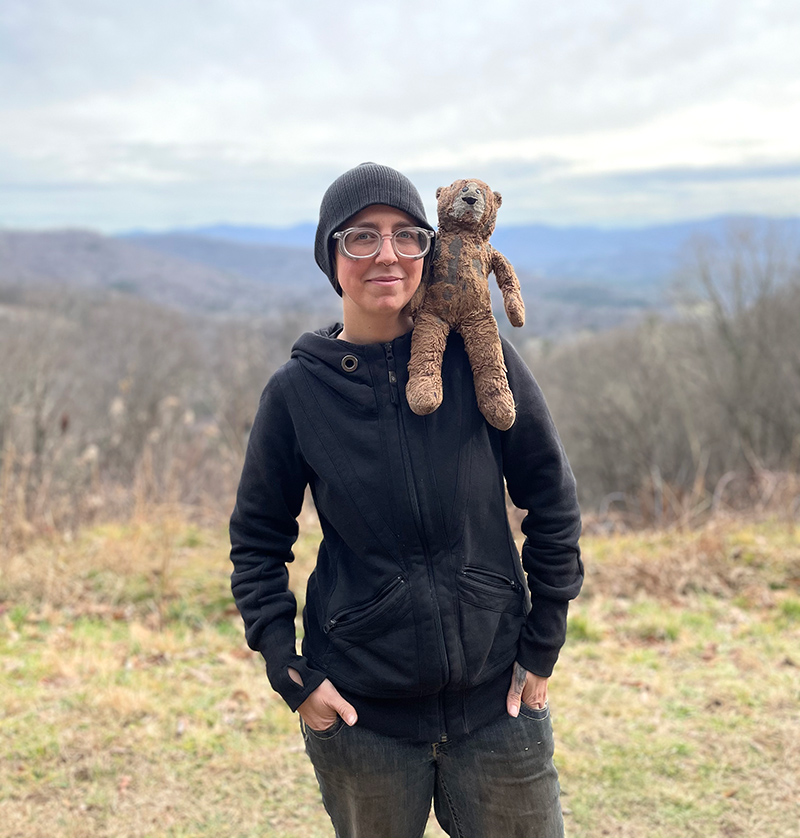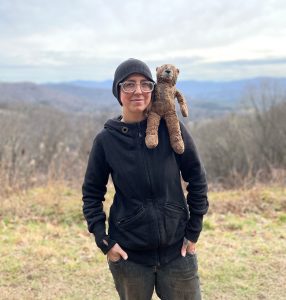 I would first like to say… the Folk School is still here and it's still just as magical as you remember it being!
Even though it was weird to live alone on the Folk School's Campus for six months, it's not something I would trade for the world. Even though the world has changed a lot over the last year, the community encompassing the Folk School is still as strong as ever– there is just a lot more Zoom-ing involved.
As part of the fellowship, I was required to work 20 hours a week for the Folk School, and spend the rest of the time on Creative Catalyst coursework and my art practice. For the "work" portion of the fellowship, I got my hands into many good projects between the marketing and programing departments.
In Marketing, I researched organizations, craft school networks, and general craft information, documenting it so it could be added to the school's database. I also documented and photographed different campus activities.
As part of doing the research, I got to dive deep into podcasts and discovered the AMAZING Cut the Craft podcast (which the Folk School now sponsors). Anyone who loves craft should give it a listen because Amy and Brien bring incredible stories of craft right to you in such a wonderful format.
All that aside, THE BEST PART about working with Keather Gougler (Marketing & Communications Director) and the marketing team was getting the opportunity to build a giant 6-foot pumpkin spider for the Folk School's entry to the city of Hayesville's pumpkin decorating contest! When Keather came to me and asked if I would be interested, I jumped at the opportunity! For a week, I forged and fabricated a steel frame to hold a REAL 100+ lb pumpkin. Pattie Bagley (Resident Artist in Baskets, Brooms, and Chair Seats) and I painted the monster pumpkin along with a smaller pumpkin donated by Farmer Teddy to use as its head. After that labor of love we were graced with winning the "People's Choice Award" in the competition.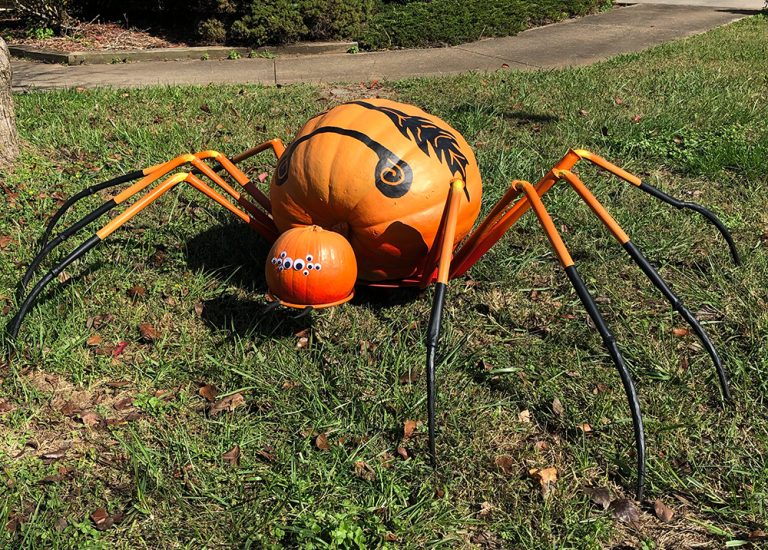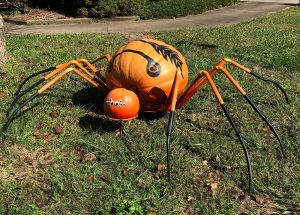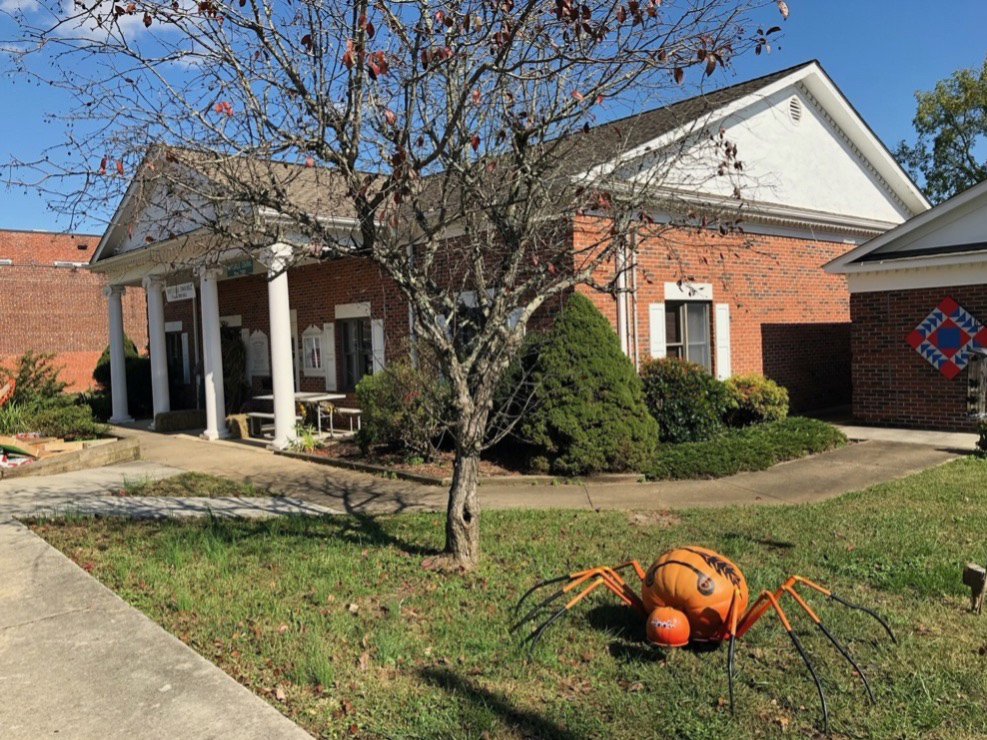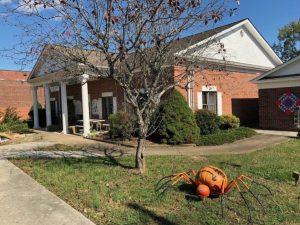 I spent the most time working with the Programming crew, headed by Darcy Holdorf (Programs Director). I was involved with developing, piloting, and teaching several new programs that the Folk School will utilize moving forward with their strategic plan. This work included the Traditional Craft Mentorship Program, partnership programming with REACH (a local shelter), setting up weekday evening classes for local participation, and organizing professional development classes for instructors on how to teach virtually. Most of this work involved a substantial amount of outreach which had some challenges in these pandemic times. Nothing myself and the programming department couldn't figure out!
While my time working for the Folk School was a beneficial relationship for both of us, the studio access in the Blacksmithing Shop on campus gave me unprecedented freedom to create without limit. The space and resources Paul Garrett (Resident Artist in Blacksmithing) and the Folk School gave me was something I could have only dreamed of. This studio access provided everything I needed to continue doing what I love – using traditional craft to build contemporary sculptures. I utilized every moment of free time I had to create new work.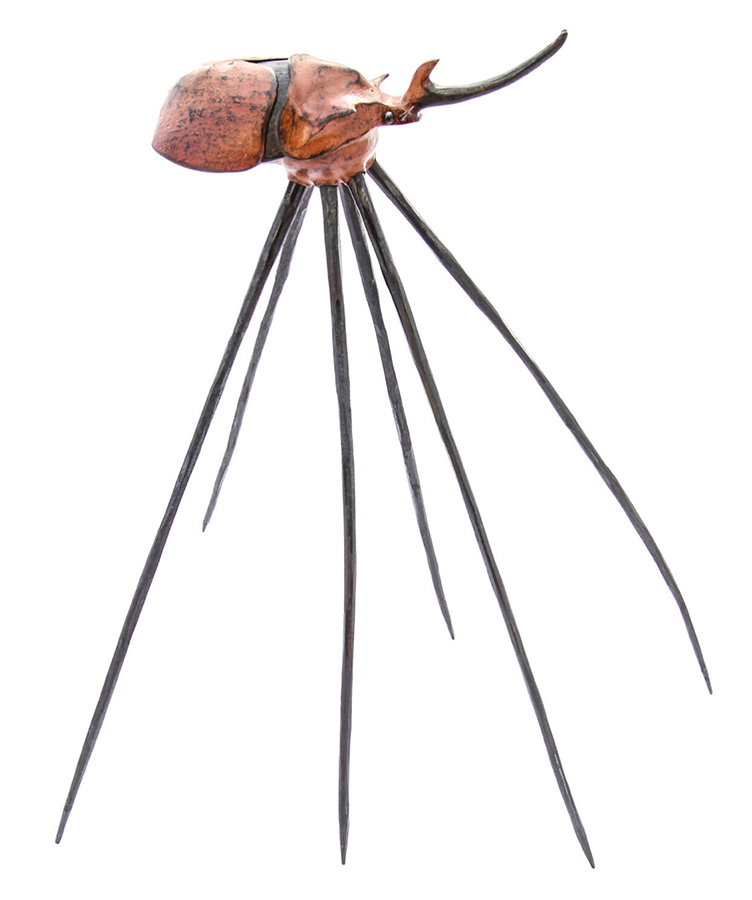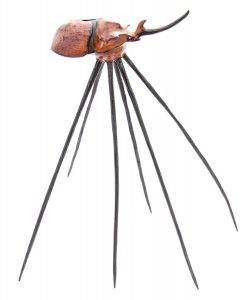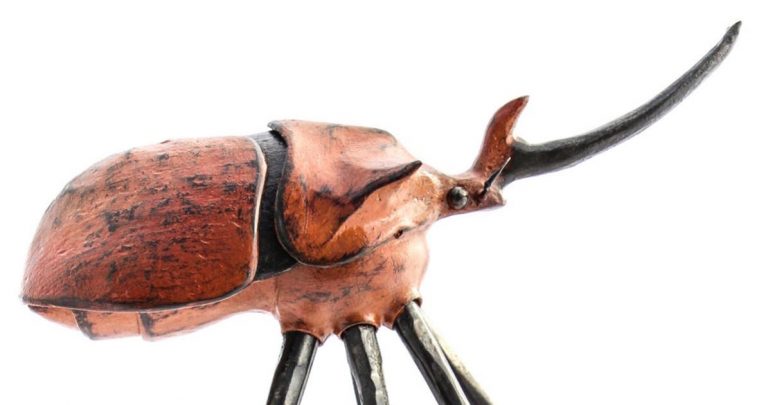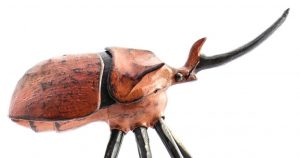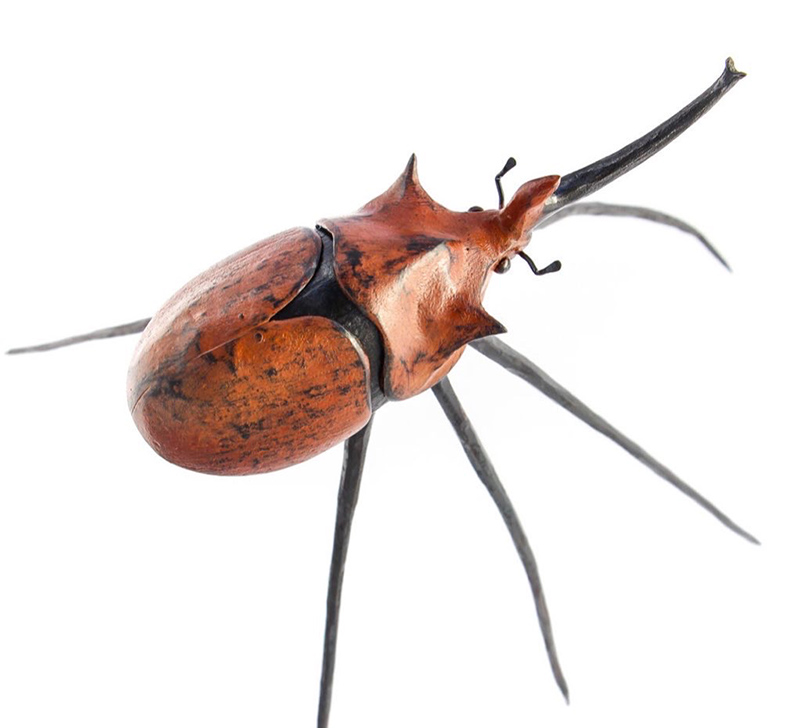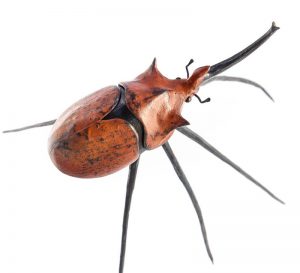 During my six-month fellowship I was given the opportunity to experience, learn and support various departments through behind the scenes operations in multiple areas of non-profit administration. I would not have had access like this in any other position. This practical experience allowed me time to realize which paths in my future employment I would be most successful in and most interested in pursuing I learned that art can be a career as well as a passion. People always talk about life changing opportunities and this was one of those for me. This fellowship will forever have influenced my life and I am beyond grateful for the opportunity I was given. The staff have become my friends and family. I know I will be returning soon so in the words of Jerry Jackson "I won't say goodbye, instead, I'll say until we meet again at the Folk School.

About Elizabeth
Elizabeth Belz is a blacksmith, educator and the owner of Black Widow Forge, LLC located in Grand Marais, Minn. She was the blacksmithing apprentice at the National Ornamental Metal Museum in Memphis, TN where she trained for two years under master metal smith James Masterson. Elizabeth was a craft education intern at North House Folk School, Grand Marais, Minn, in 2016, where she assisted the school in reestablishing its blacksmithing shop and program. She was the resident sculpture artist with the Science Museum of Minnesota, St. Paul, MN, in 2017 and was the Winter Residency shop assistant in Iron at Penland School of Craft in 2020. Elizabeth has been awarded numerous grants to aid in the production and development of her work, her work is also present in the collections of the City of Eagan and the City of Memphis. Elizabeth has shown her work, competed and taught blacksmithing throughout the United States and internationally.
What started as a fascination with insect anatomy quickly evolved into an exploration of their narrative qualities and representational nature through the use of metal. By distilling the appearances of different species into general shapes, I push the limits of what is identified as "insect" while urging others to consider how astounding insects truly are. I use steel to capture these creatures through a detailed process involving both forging & fabrication techniques.