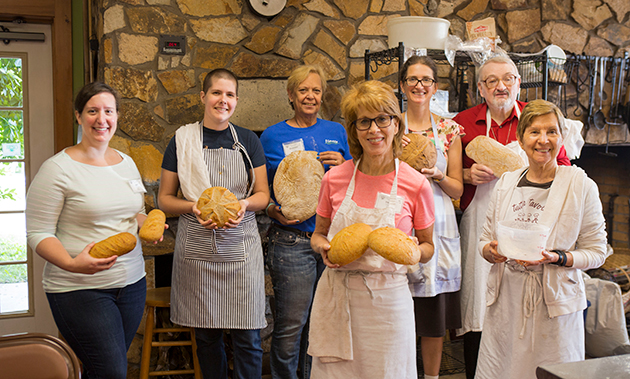 20 Jun

Life Lessons from a Week in Bread Class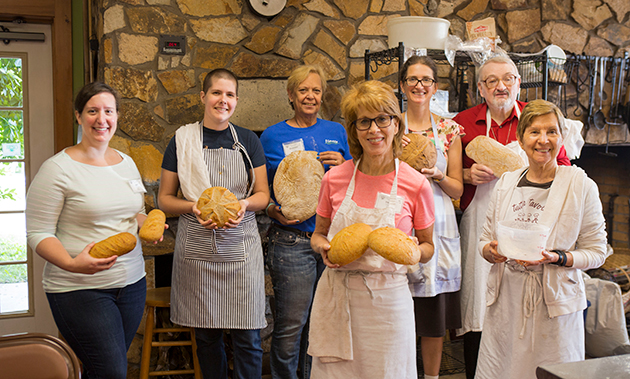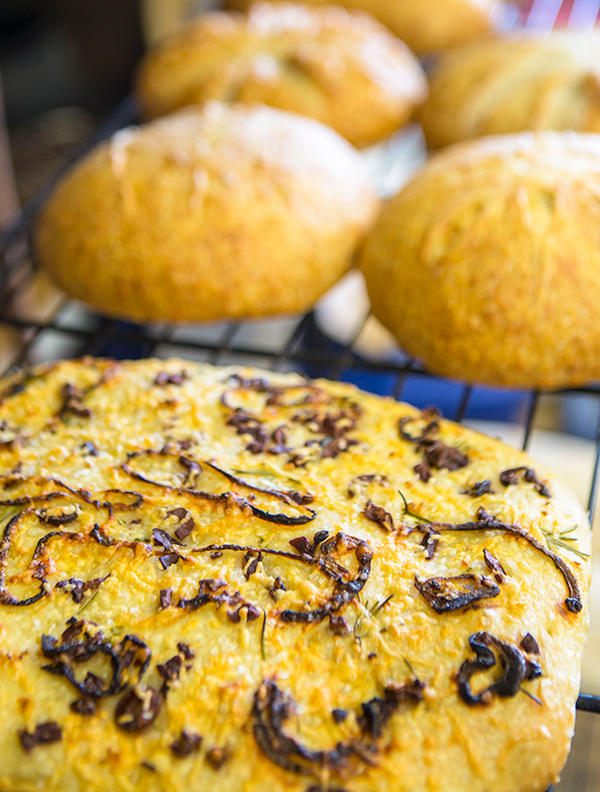 Everyone will agree that a week at the Folk School passes too quickly. One minute, it's Sunday night; you're getting to know your teacher and studio and looking forward to the week ahead. The next minute, it's Thursday afternoon, and you're scrambling to finish work and facing the inevitable: that last meal in the dining hall, the absence of friends who've departed early, turning in your nametag, and forcing yourself into the car to drive off campus, leaving only the barn swallows swooping over the fields and the chickens pecking in the now-silent garden.
It's therefore important to get started right away. In The Science of Bread last week, we spent Monday making French baguettes all together, and talking about how long to knead, how to properly shape dough, how to prepare the oven for baking, and much more. But on Tuesday, it was time for the students to get busy, whether by making the class "regulars" like sourdough and ciabatta or by making the recipes they'd brought to class.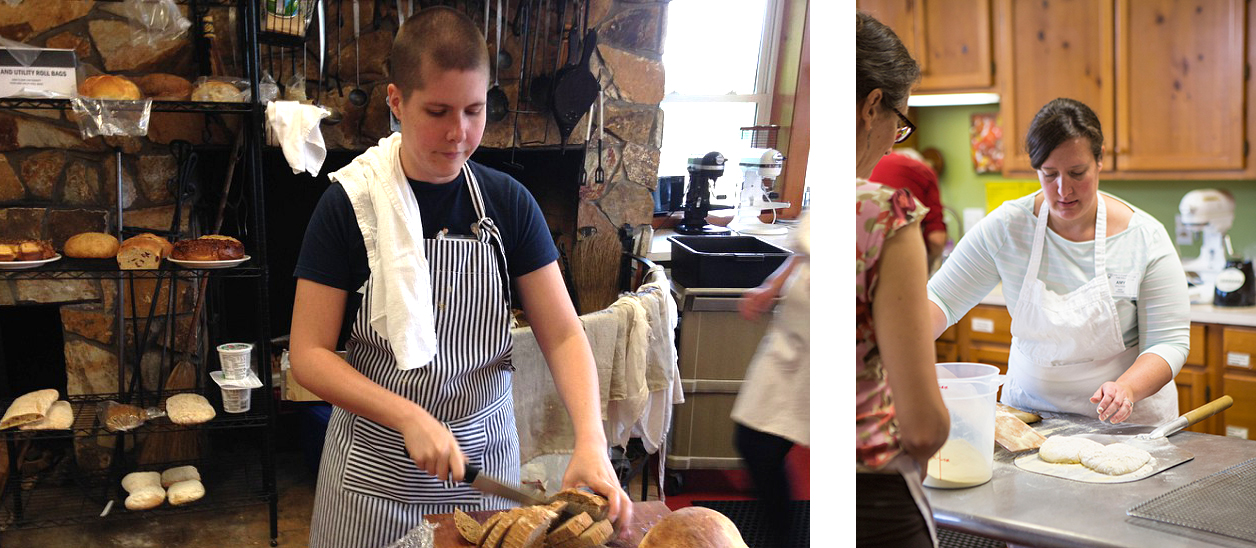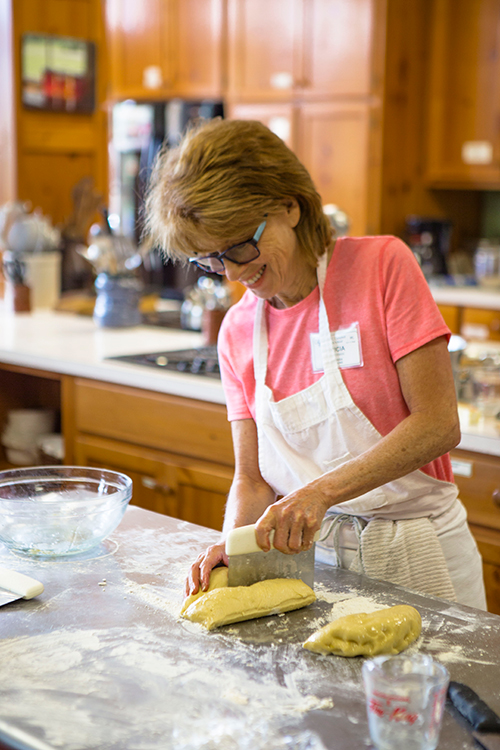 And get busy they did: We saw the creation of a diabetic-friendly nut-and-seed loaf, multiple versions of yeast rolls, the experimental Frankenloaf (which garnered the most praise at the student show), New-York-style bagels, and the ever-popular challahs. By Friday, the students had made dozens of loaves, learning both from successes and failures, and meeting many of the goals they'd brought to class.
It occurred to me that, being June, it's a good time to think about your goals for the year. In the same way that a week at the Folk School flies by, 2017 is flying by. Have you accomplished any of the things you meant to? If not, there is still time to get busy. For me, 2017 has been a year to practice my writing and grow my editing business. While I've been diligently arising early each morning to work, I see room for improvement in the bravery arena: leaving my comfort zone to find new opportunities.
What are your goals for the year? There's still time to make them happen!

Save
---
Emily Buehler is the author of this blog and a frequent bread instructor at the Folk School. She became a bread baker in 2001, intending to take a break after finishing a degree in chemistry. Six months later she began teaching bread classes. Emily has written two books: one on bread making called Bread Science, and one about her bicycle trip across America called Somewhere and Nowhere. Visit Emily's website for more information.
Emily will be teaching her popular bread making class again in 2018.

Save

Save