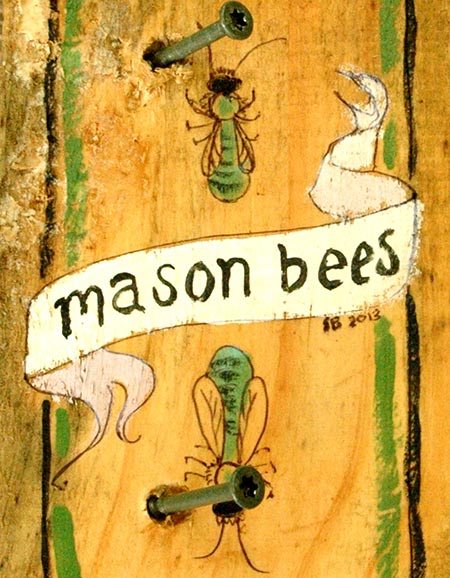 27 Jun

Dapper Mason Bee Boxes Make Stylish Dwellings for Our Pollinating Friends

Brasstown Mason bees have stylish new homes at the Folk School. Next time you walk around the Folk School Campus near the Vegetable Garden keep your eyes out for the new boxes created by Session #3 Work/Studies and Joe Baumgartner. The boxes have a very special painted touch added by Sarah Boggs' of Brevard.

The boxes feature charming themes like castle walls, Masonic lodges, suitcases, and chard. Our Mason bees are going to be living in style with the new additions to the vegetable garden "neighborhood."

Wikipedia tells us: "Mason bee" is a common name for species of bees in the genus Osmia, of the family Megachilidae. They are named from their habit of making compartments of mud in their nests, which are made in hollow reeds or holes in wood made by wood-boring insects. Spring mason bees are increasingly cultivated to improve pollination for early spring fruit flowers. These gentle, solitary bees are pollinating powerhouses. One mason bee can do the pollinating work of 100 honeybees!