21 Jul

Our Traditional Craft Mentorship Explores the Songs and Stories of Olive Dame Campbell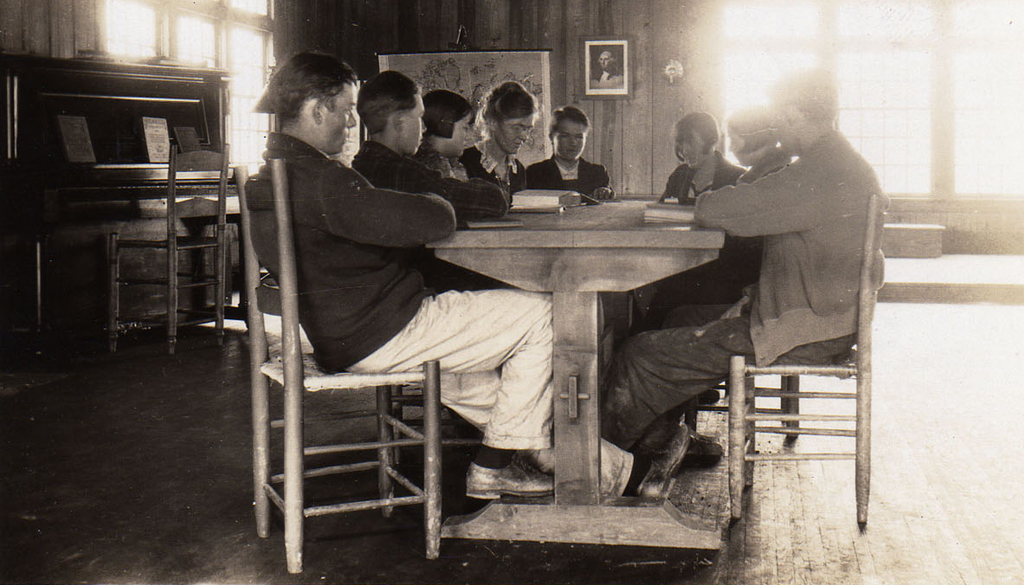 Folk School co-founder Olive Dame Campbell was also key to the folk music revival of the early 1900s, collecting dozens of traditional folk songs during her travels throughout the Appalachian region. Unable to find a publisher for her body of work, she sought help from English ballad collector Cecil Sharp. Cecil and his assistant Maud Karpeles also traveled through the region in search of traditional tunes, and their efforts, along with Olive's, were compiled in the book, English Folk Songs from the Southern Appalachians. The first edition, published in 1917, listed Olive and Cecil as co-authors, but later versions amended Olive's role to a secondary contributor–an action that, our Mentees describe, diminished her work and relegated her to the sidelines of music history.
In November 2022, the Folk School hosted "Songs and Stories of Olive Dame Campbell," a two-week-long traditional craft mentorship led by musician and historian Alex Cumming. Students delved into the Folk School archives and other Appalachian manuscripts to learn about classic ballads, their historical context, and early collection techniques, along with Olive's trailblazing work and pioneering spirit.
In the videos below, Alex and the program's mentees share some newly-discovered history and reflect on their magical experience in Brasstown.
Watch a presentation on the Songs and Stories of Olive Dame Campbell by mentor Alex Cumming and mentees Cate Clifford, Ash Devine, and Ray Fifer
Interview with mentor Alex Cumming
Interview with mentee Cate Clifford
Support the Folk School's Archives
Help preserve the rich cultural heritage of The John C. Campbell Folk School by supporting the Fain Archives. Named after the generous Fain family, this archive holds invaluable historical treasures from the mid-1920s–when local leader Fred O. Scroggs rallied donations to establish the John C. Campbell Folk School–to today.
Our new Fund-A-Need website makes it easier than ever to make a one-time or recurring donation to our annual fund, program areas, scholarships, or specific items. By donating, you become an enduring part of the Folk School and ensure a better experience for yourself and other learners. 
Consider donating to the Folk School's Archives using the button below or call us at 1-800-FOLK-SCH (1-800-365-5724)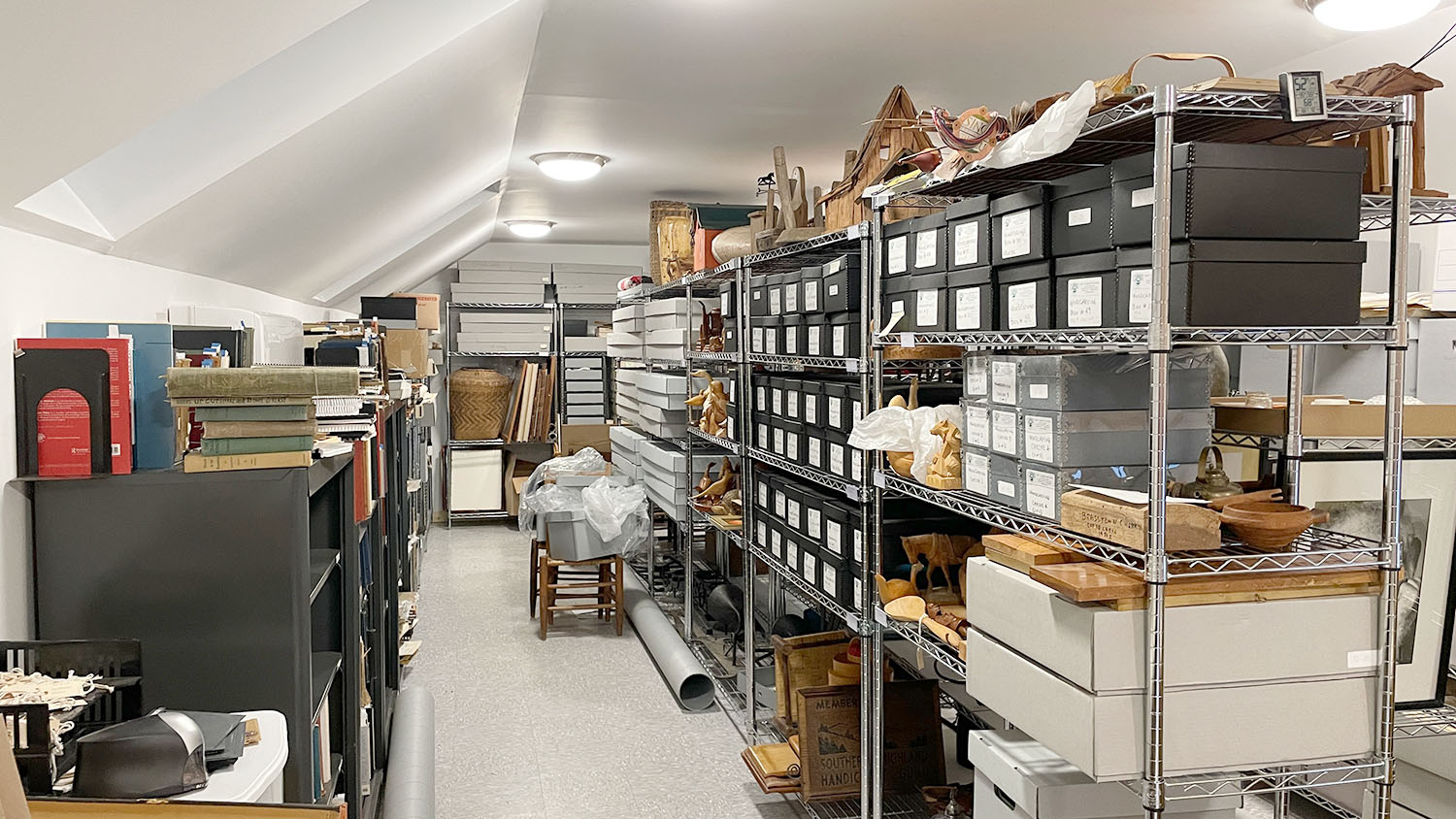 About our Traditional Craft Mentorship Program
Our Traditional Craft Mentorship Program is an opportunity for emerging artists to spend time at the Folk School learning from accomplished craft makers, instructors, and mentors. Small groups of participants join in focused sessions that enhance their interests, knowledge, and skills in traditional Appalachian craft, music, or dance.
Alongside craft instruction, mentors will delve into the historic and cultural context of their subject area. Participants can expect to learn new techniques and come to understand the relevancy of their craft in the Appalachian region.
For application dates and contact information, please visit our Mentorship page using the button below.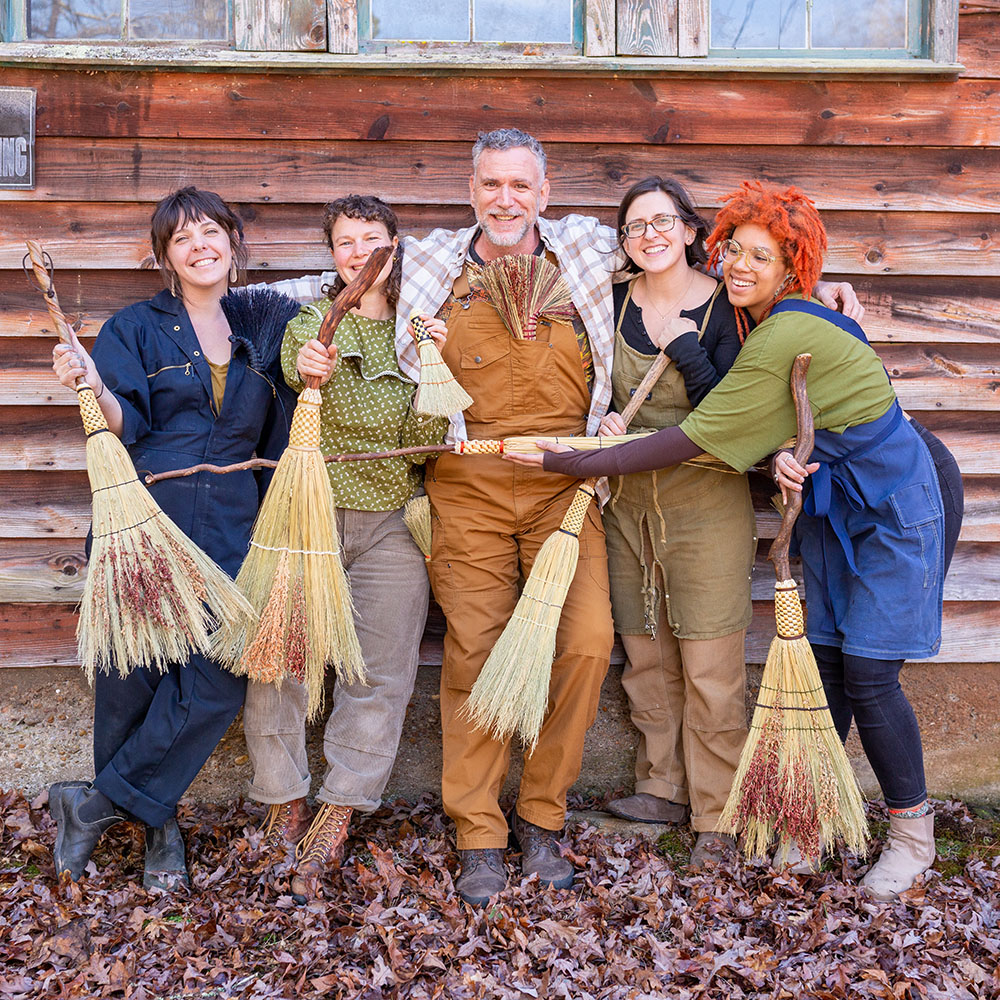 Alex Cumming is a singer, accordionist, pianist, and dance caller hailing from Somerset, UK, now living in Greater Boston, MA, USA. He performs songs and tunes from around the United Kingdom and America with a great depth of knowledge of the tradition. Alex has made his mark on the folk scene with his rhythmic dance-able accordion style, strong voice, and fun and engaging stage presence.
Along with solo performances and calling work, Alex is a member of award winning a Capella quartet The Teacups, Fiddle and Accordion duo Alex Cumming & Nicola Beazley, transatlantic trio Bellwether and various dance bands including Reelation, The Four Idiots, Trip The Light Fantastic and The Alex Cumming Dance Band.
​
As well as performing live, Alex has starred in prime time TV shows including BBCs Edwardian Farm and played live sessions for BBC Radio. In 2014, Alex obtained a BMus Hons. in Folk & Traditional Music from Newcastle University, the only degree program of its type in England.
Alex is also an experienced teacher and workshop leader. He has run group workshops in Dance, song and music for many schools and some of the top folk festivals and organizations including CDSS (Country Dance and Song Society of America), Sidmouth Folk Week, EFDSS (English Folk Dance and Song Society), Towersey Festival, Folk Arts Center of New England and Folk South West.
Alex is co-founder of Virtual Accordion Camp along with Rachel Bell and Jeremiah McLane, and is currently Program Director for CDSS English Dance Week at Pinewoods.
Visit Alex's website here: http://www.alexcummingmusic.com/