24 Feb

Adventures in Stained Glass by Caroline Baxter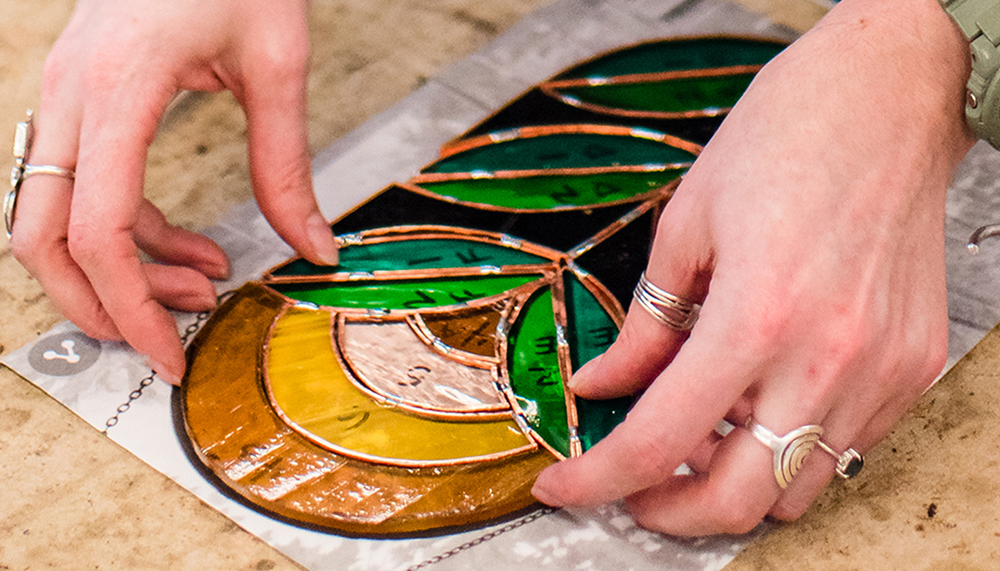 You can often find Caroline Baxter in the Craft Shop where she is our shop manager. During our recent Holidays in the Mountains Week though, Caroline was a student in Sheryl Koch's "Stained Glass: Glass, Color, and Light" class in the D.X. Ross Jewelry & Metals Studio. Hear from Caroline about her first-time experience as a student and take a peek into the class below.
Stained Glass: Glass, Color, and Light with Sheryl Koch was my first experience as a student at John C. Campbell Folk School. Attending class at the Folk School made me feel AWAKE again. I was surrounded by people with similar interests and I was learning a new creative craft for the first time since my time as a photography undergrad. Every morning that week, I woke up with a smile on my face. I was so excited to be growing, learning, and doing something new.
Sheryl is an amazing instructor; she corrects mistakes kindly, started us off slow with a few practice pieces, and has a ton of experience in stained glass. This class was fun and lighthearted, and the non-competitive nature of the Folk School classes makes you comfortable enough to not fear mistakes, to try new things. There is a lot of time for experimentation, so no need to worry about failing. I had tried stained glass on my own before taking this class and had only limited success. After the week, I was completely confident in cutting, foiling, and soldering glass.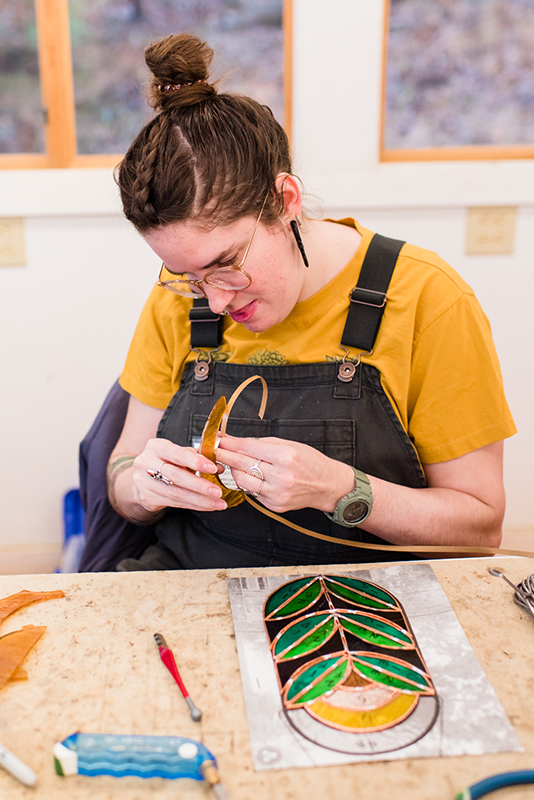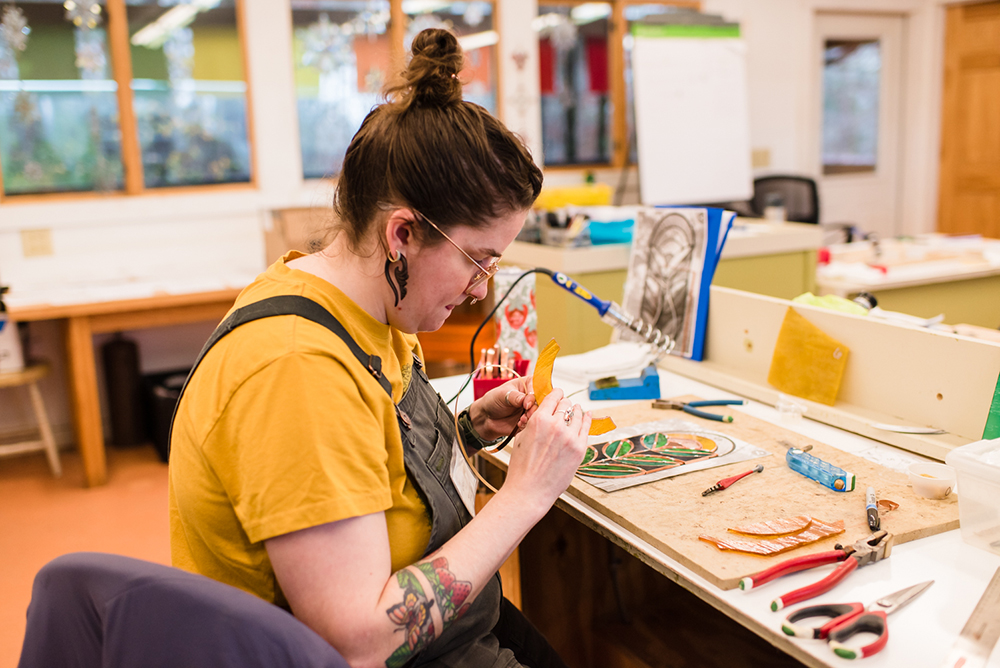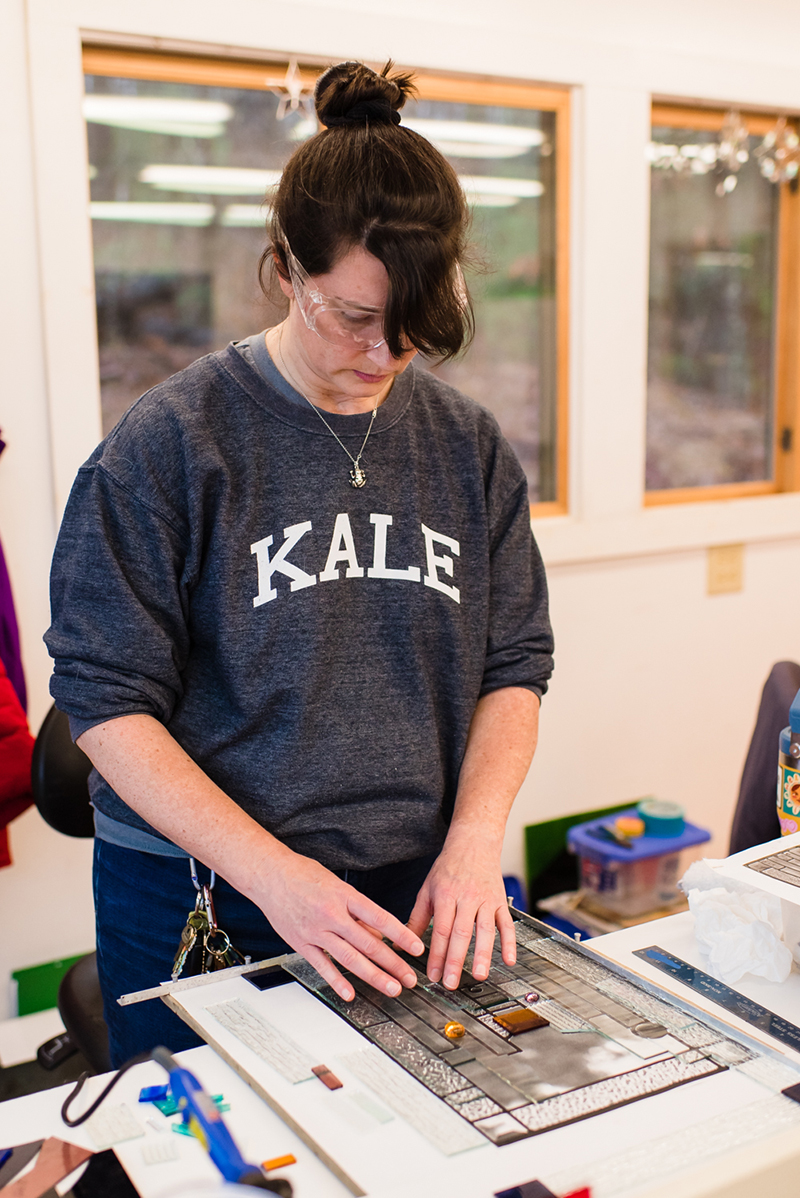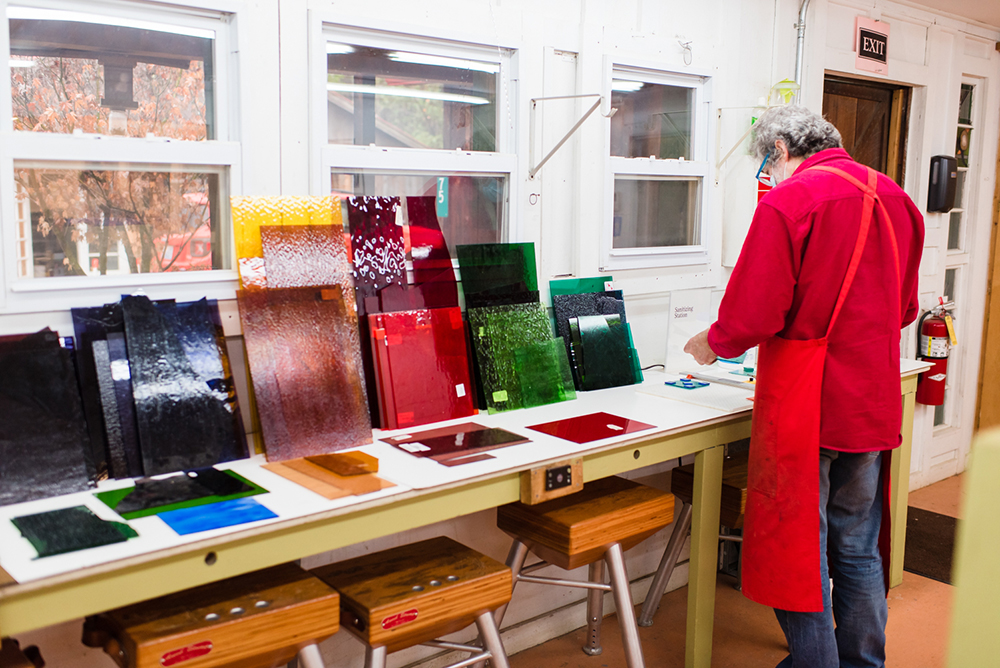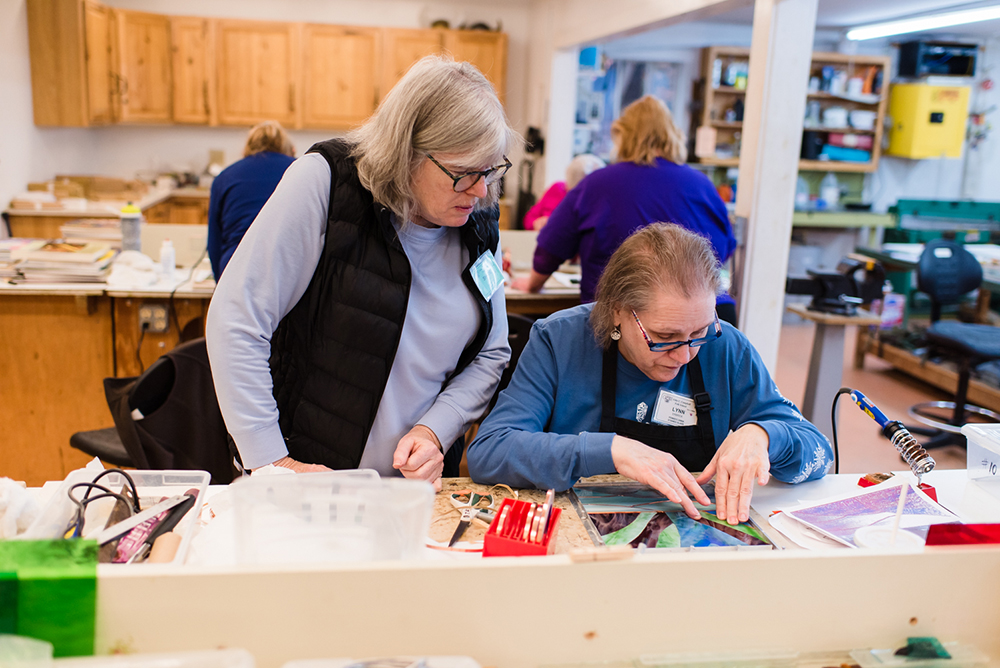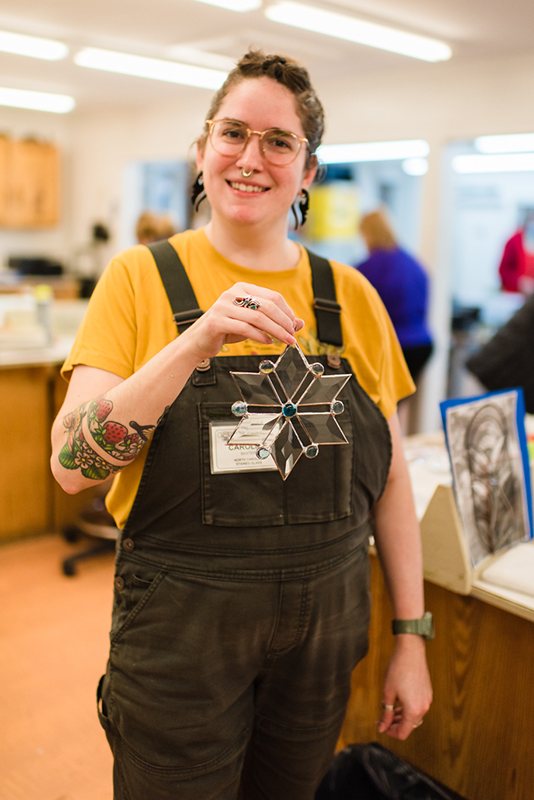 Surrounded by mountains older than dinosaurs, learning about an artform that can be traced back to the 7th century, I felt like I had found something precious. I found piece of home and maybe a piece of myself I never knew was missing. With every successful crack of the glass, I gained confidence, with every new friend made I gained perspective, and in every corner of campus I found inspiration.