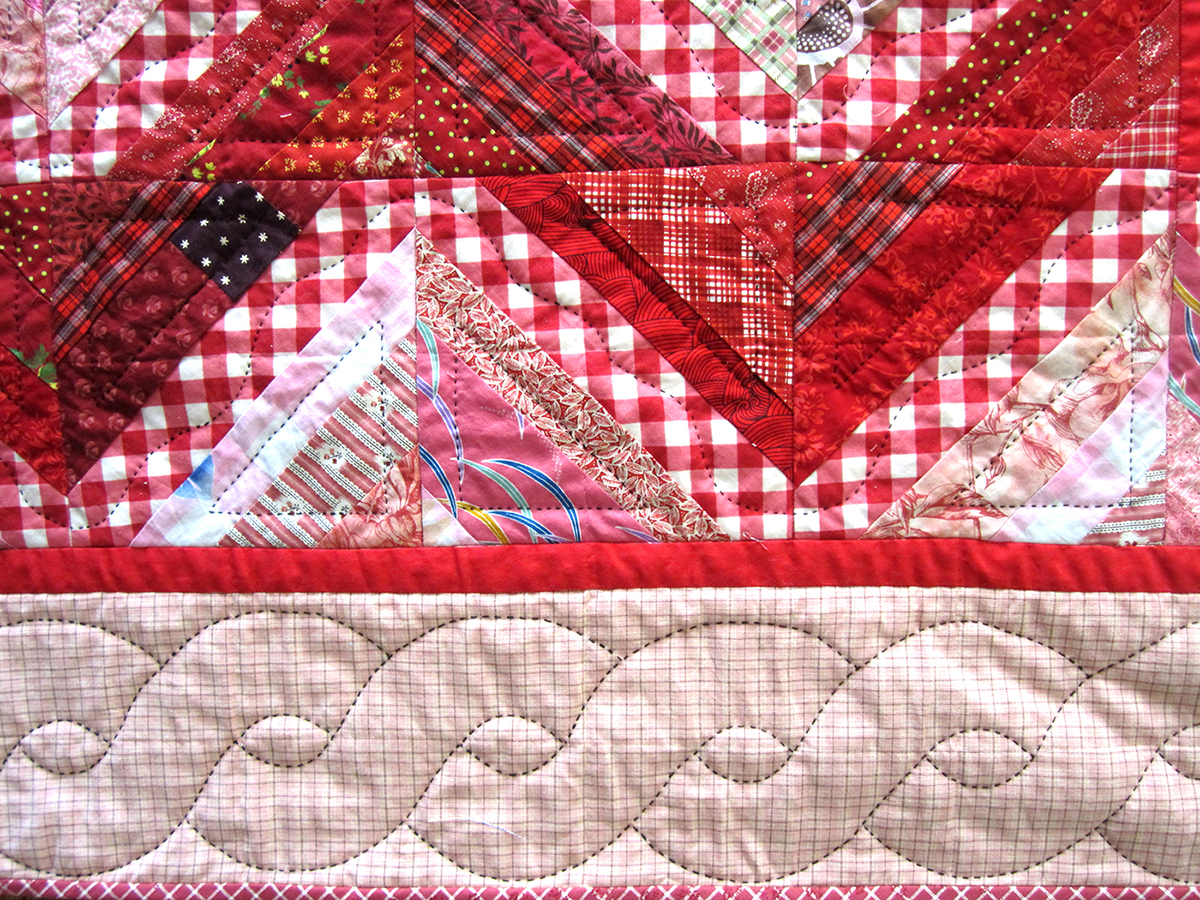 27 Apr

A Look at Southern Scrap Quilts with Pepper Cory

Hailing from Beaufort, NC, Pepper Cory is a quilting powerhouse! She is an internationally renowned quilter, instructor, lecturer, author, blogger, designer (fabric, pattern & stencil), former quilt shop owner, and collector with a large online presence.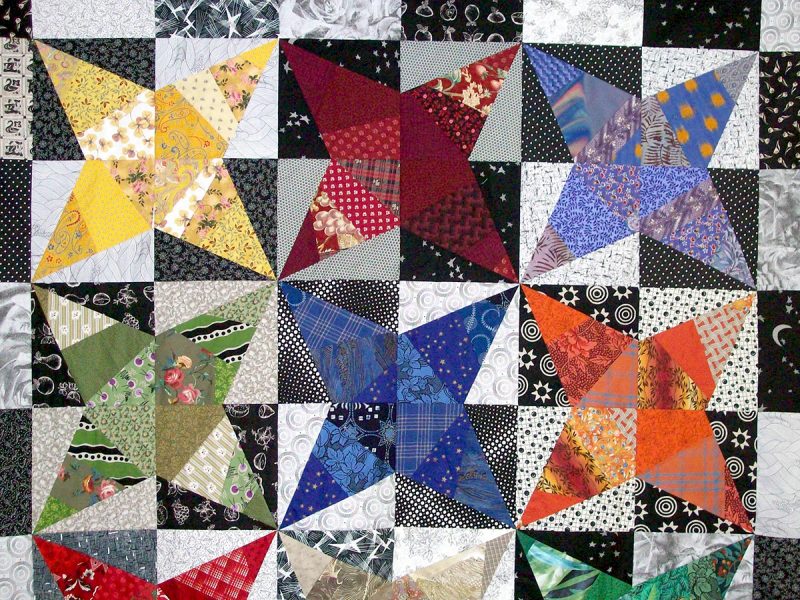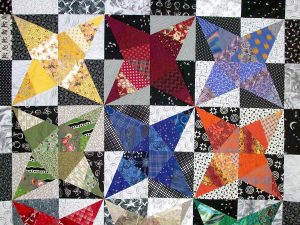 Black & White String Star Quilt Detail by Pepper Cory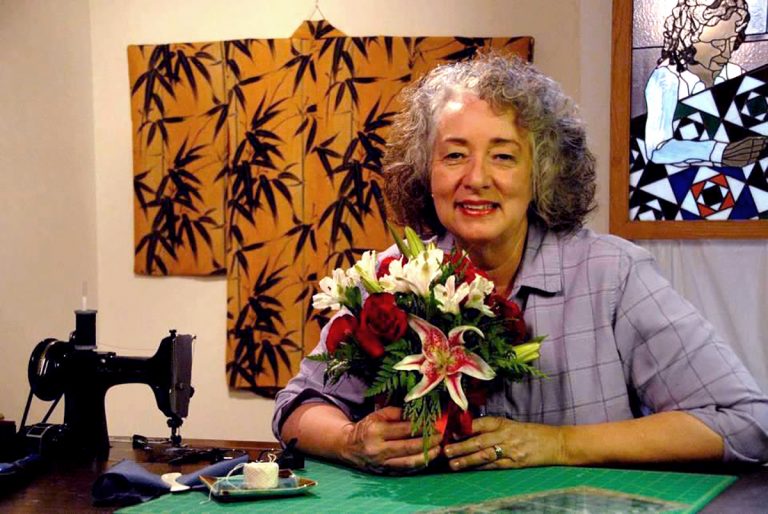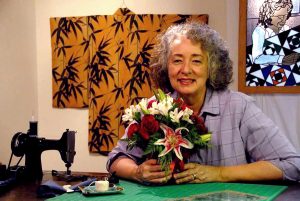 Pepper Cory in the Studio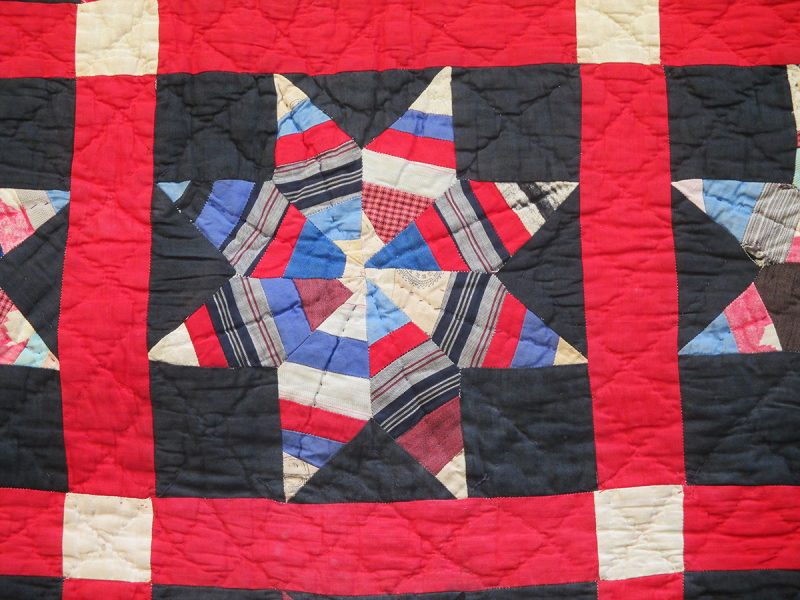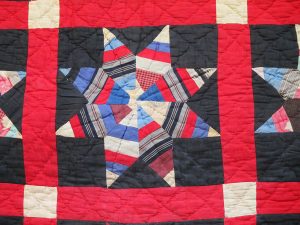 Detail of String Star quilt by Pepper Cory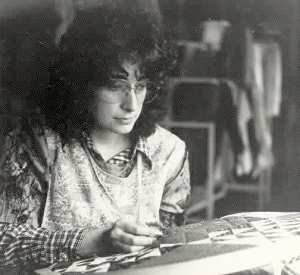 Pepper Quilting (c.1978)
A little bit about Pepper, in her own words:
In 1972, I saw an antique quilt at a rummage sale, purchased it for 5.00 and on the way home fell in love. From that moment on, I wanted to learn to make quilts and sought out quilt makers, usually elderly ladies, who could teach me the art. Ever since, I've been collecting quilts, making quilts, writing books about them, designing needlework tools and sharing my love of quilting by teaching and lecturing.
For seven years (1976-1983), I owned a quilt shop called Culpepper's Quilts, in East Lansing, Michigan. Teaching travels have taken me to 45 of the 50 states, plus Canada, England, France, Spain, Denmark, Holland, Belgium, Germany, New Zealand and Australia. Obviously, I love traveling!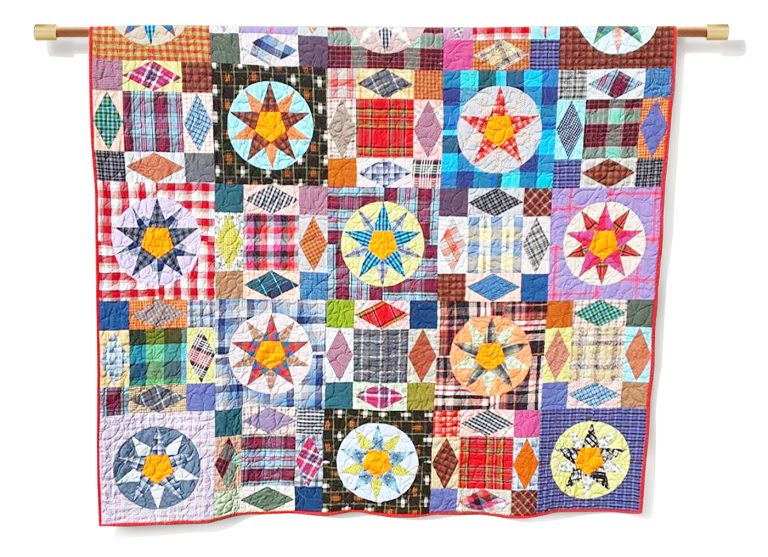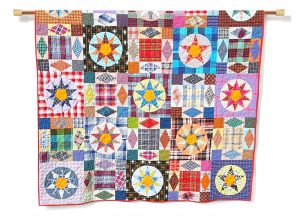 Plaid Scrap Quilt by Pepper Cory
One of Pepper's specialties is Southern scrap quilts, both making and collecting. Pepper explains that Southern scrap quilts, particularly from North Carolina, are a fascinating study in frugality, family life, and beauty. Studying vintage and antique quilts, you see techniques such as string quilting (narrow strips of saved fabrics sewn over newspaper) and Big Stitch hand quilting, along with traditional fabrics like feedsacks, denim, and plaids, common among Scots-Irish mountain settlers. Enjoy this sweet video below, where Pepper talks about what scrap quilts are important, share some quilts from her collection, and explains a bit of history:
Video courtesy of The Quilters' Community, QuiltersTV Newsletter and Quilting Daily.
Appalachian Traditions Virtual Discussion
Pepper Cory was a panelist for our
Appalachian Traditions
discussion series. On April 27, 2020, she joined Sue Williams and Penny Prichard for a virtual discussion with instructors from our master-artist-led series on traditional Appalachian craft.
Originally Recorded:

Monday, April 27, at 4 p.m. EST
Appalachian Traditions: Basketry & Quilting
Panelists:
Sue Williams, TN, Basketry
Pepper Cory, NC, Quilting
Penny Prichard, NC, Quilting
This free, hour-long conversation provides a space for instructors in traditional craft to share their personal stories and discuss their creative process. We'll explore the historic role of craft in Appalachia, examine its continued relevance today, and learn how practitioners are working to promote their craft and inspire the next generation of traditional makers.
View the recording below.
Links
Visit Pepper Cory's Website
Pepper's Quilting blog: Pepper at the Quilt Studio
Pepper's blog about vintage and antique quilts: Quilt Flap
Pepper's fabric line at Studio E Fabrics: Peppered Cottons