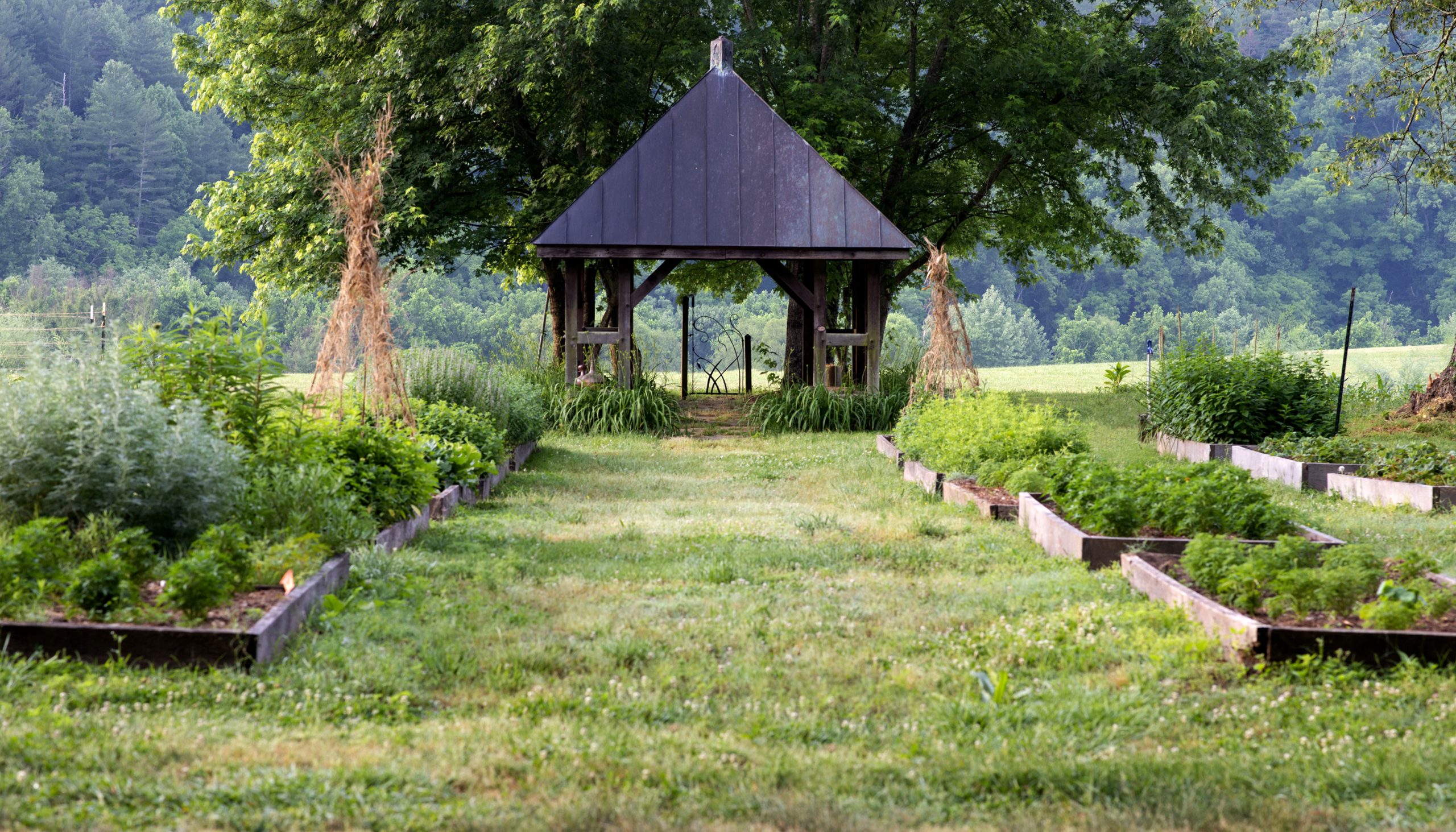 20 Oct

Shaker Herbs, Roots, Barks & Lore with Jamie Sparks

Have you always been drawn to the idea of using herbs to make your own products, teas, drinks, and food? The Folk School offers many Nature Studies classes where you can immerse yourself in the study of the natural world, including plants and herbs. Jamie Sparks is an herbalist, fiber artist, and jewelry maker who regularly teaches classes at the Folk School. One of her most popular classes, Shaker Herbs, Roots, Barks, and Lore, is all about the Shakers influence on the herbalism and their use of plants. Jamie has a lot of wisdom to share, so let's learn a little more about her experience in our interview!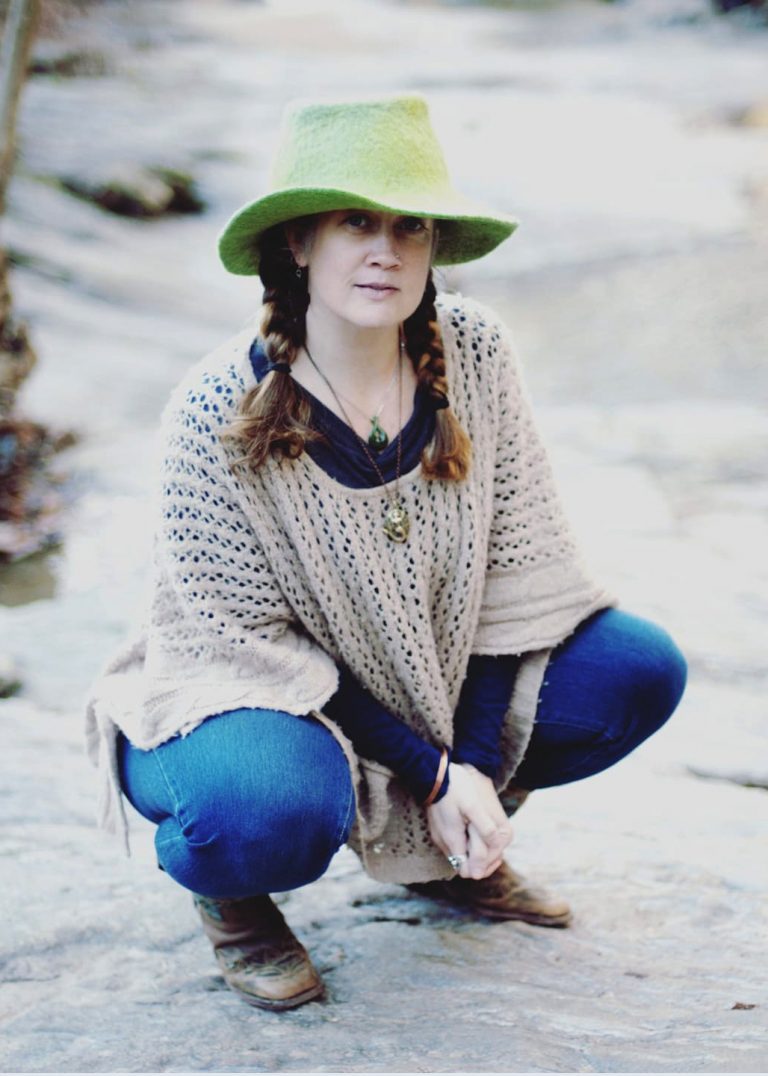 CP: How did you get your start in herbalism?
JS: I have always been interested in the relations and the connection between plants and people. I believe knowledge is power and connections to everything in our lives allows for deeper relations. Learning the plants, taught me how to feed myself and increase my vitality. As my knowledge of herbalism deepened, I became more intrigued by the local plants and deep history of herbalism in Appalachia. I wanted to be more self-sustaining in my care for my body and with my understanding of the natural world around me. I also wanted to help support others to do this in the world, and also to feel empowered to trust in their wisdom of their own body and of their knowledge of the plants and natural world that they live in. With my values and interest, herbalism seemed natural. I haven't looked back since, yet continue to walk forward on this path.
CP: Do herbalists mostly grow or forage herbs?
JS: It depends. Many of the most needed herbs for today's imbalances can be grown, and many are quite "weedy" around us. Often herbs that support our vitality are ones that can be enjoyed as food and are abundant as weeds or in our cultivated gardens.
CP: What is wildcrafting?
JS: Wildcrafting is done by knowledgeable herbalists, who have some botany wisdom, as well as wisdom on the properties of plants. Wildcrafting involves enjoying a walk in the woods, finding abundant patches of herbs to harvest in the wild. It involves a deep understanding of knowing the land and where certain plants like to grow, how different parts of the plant are used and harvested and if it is an abundant enough plant to harvest. Wildcrafting has been a significant part of many mountain folks income for many decades and that knowledge has been passed on from generation to generation. Wildcrafting is one of my favorite things for that time in the woods is in itself quite healing and calming after much intensity of daily life.
CP: What herb do you think should everyone plant in their backyard? Or if you've never grown a garden, what is a good herb to start with?

JS: Culinary herbs are a great start. Many of these are in the mint family, such as rosemary, sage, basil, oregano, thyme and lemon balm. These aromatic common herbs are a must. Enjoying fresh sage instead of a shaker with some dried herb is a complex and delightful change for the palate. It often surprises folks to know these culinary herbs have a lot of additional healing and supportive properties for the body. The best place to start with health, is with nutrition and prevention. Eating many of these herbs can allow our bodies to stay more balanced and healthy and keep health challenges at bay. Also, there are many ways to use these common culinary herbs that are inspiring and often surprise most folks.
CP: Do you have a favorite herb right now?
JS: The herb I have been most passionate about as of lately is rose. This common garden beauty has so many applications for present day use and also a lot of lore and history.
CP: What plants you do you explore in you Shaker-inspired class?
JS: The Shakers were well known for using what was abundantly around them, which includes plants. So, we follow this inspiration and explore plants that are abundant in the gardens and in the nearby forests. We explore time outside together, learning and harvesting plants, then we talk about and explore different preparations and ways to preserve these plants as well as the healing and nutritive benefits. We make a variety of preparations mostly tonic in nature, which means they are very safe and nourishing and can be taken over long periods of time. People leave with a variety of herbal preparations inspired by Shaker wisdom as well as inspirations more appropriate for today's needs. We make a variety of edible preparations, topical applications and formulas that can be used to support various aspects of one's health. My hope is that folks will leave informed, confident and inspired.
CP: Who is the ideal student for your class?
JS: Anyone who is herb-curious, whether you are an absolute beginner, or you want to deepen the herbal knowledge you already have. Don't worry if you don't feel "crafty," a class in herbalism at the Folk School might be the best choice for you is you want to:
Discover common herbs you can use in nutritive preparations
Learn the herbalism process from harvest all the way to preparation
Learn to make herbal powders, salts vinegars, tea blends and more.
We enjoy switchel, the Shaker's delicious natural drink for deep hydration.
Diversify your understanding of spices and how to prep food while also increasing nutritional content
Explore the many ways to enjoy and benefit from the plants around us
Spend more time outside around the Folk School.
Create a toolbox and skill set to better care for you own bodies and support the health of your family.
Be inspired and have the confidence to easily reproduce class work at home.
Know more about Shaker history and how they were well-known herbalists during their time.
CP: How did you become involved with the Folk School?
JS: I was first a work study at the Folk School in I believe 2003, and soon returned as a host. From there I lived in the area for a while, then assisted classes and even called dances at the Folk School. Over the last few years now I am grateful to also be teaching at the Folk School.
CP: What is your favorite place at the Folk School?
JS: The garden at sunset and the Farm House porch at sunrise. These are my favorite places to welcome in a day and honor a day well done. Plus, the light on the different shaded leaves and various blossoms of the season are enchanting. It helps to keep me more connected to nature, the changes of the seasons within a year and my own changes.
CP: How did the attitude and values of the Shakers make them good herbalists and gardeners? How were the Shakers involved in herbalism?
JS: The Shakers were skilled, had a passion for detail, and were self-reliant. They knew their herbs well. They knew if they kept their bodies strong and resilient on the front end, it would likely relieve them from deeper health issues further down the road, so they incorporated many herbs into their daily life and their diet. With such a keen sense of quality, their herbal preparations were quite well known and respected. If the Shaker name was attached to the herbal remedy, it was assumed it would be good quality. Many of the doctors of the time ordered herbs from the Shakers for they could trust in them to accurately supply the desired plants and to preserve them in ways that were high quality for the times.
CP: Tell me about Herban Farmacy.
JS: Herban Farmacy was initially a vision I had to offer homegrown and ethically harvested seasonal herbal preparations to my greater community. I found myself choosing to spend hours creating herbal preparations and realized this was not something everyone prioritized, yet they desired or felt curious about our local plants and the wonderful ways these plants could be used. So, I started a local company to offer education and herbal seasonal shares to support the herbal needs of my greater community and to offer education to any herb curious individuals or groups. I also will travel to teach and ship preparations to folks living in areas where they may not know of an herbalist. At present, Herban Farmacy sells locally in the Asheville area and online, as well as offering classes throughout the south east. More can be found at www.herbanfarmacy.org
CP: What other crafts do you teach?
JS: I teach many crafts, but at the Folk School I also teach felting. I have assisted classes in spinning, silversmithing, chain making, felting and of course, herbalism. I also can often be found teaching such crafts as spinning, cordage making (rope from natural fibers) and basketry.
Enjoy a Gallery of Jamie's Herbal Work and Classes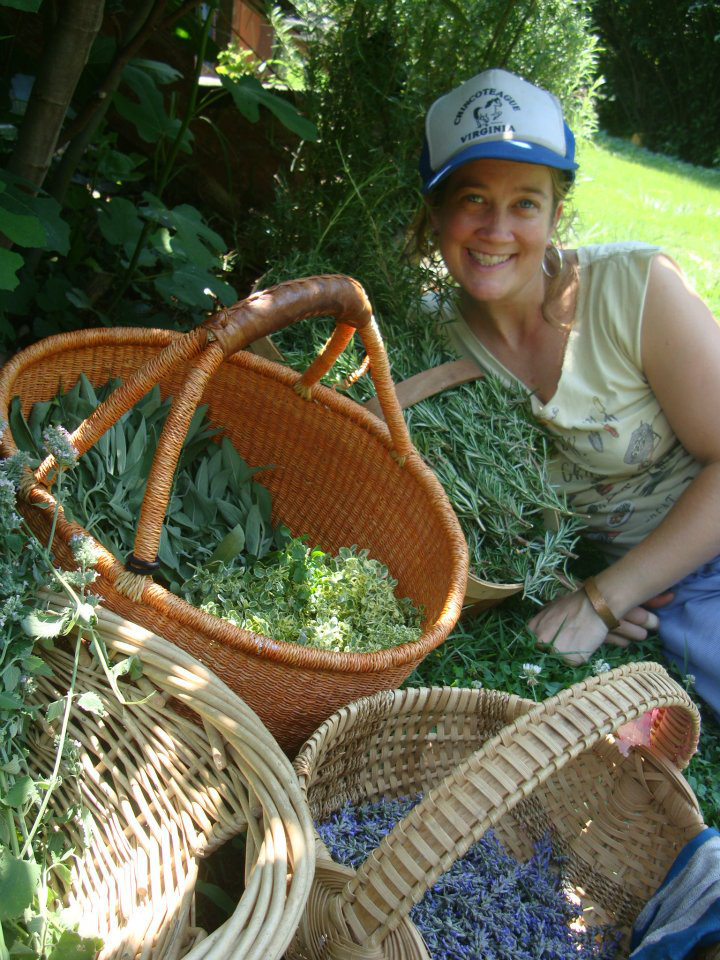 About Jamie
Jamie has been passionate about the connection between the natural world and humans for 20 years. After receiving a degree in plant biology, she continued on to years of studying and teaching herbalism and earth-based crafts and skills. She runs a small herbal business and CSA, Herban Farmacy, in Weaverville, NC, near Asheville. Jamie also has an extensive background in spinning, natural dyeing, and feltmaking. If she isn't in the woods or gardening, she can be found up to her elbows in wool or exploring some other natural fiber-based project.
Visit Jamie's website: Herban Farmacy.