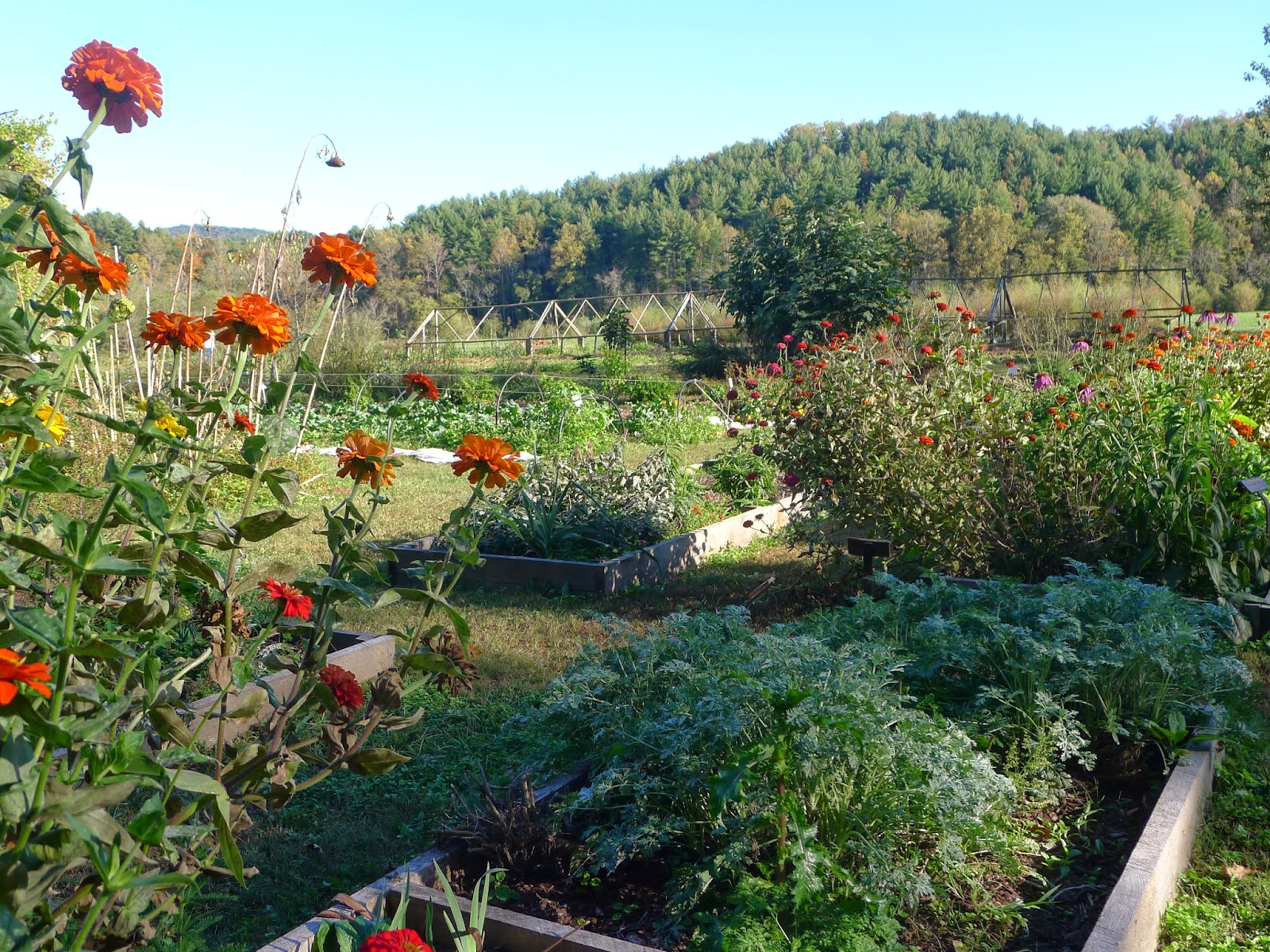 01 Jul

Playing all Day at John C. Campbell Folk School

To have the freedom we had as children: to explore, to try new things, to dabble, to be alright with not being good at it, to immerse ourselves and relinquish all responsibilities for awhile… sound good? Since 1925, John C. Campbell Folk School in Brasstown, NC has been answering the call of adults who want to have fun learning about music, art, nature, crafts, gardening, cooking, storytelling and writing.

Their history is fascinating. The school's namesake, John C. Campbell was described by his colleagues at Piedmont College as "the guy from up North that you can get along with" when he was president of the school. In 1903, he and his wife Olive Dame outfitted a covered wagon and set out to explore Appalachia. John interviewed farmers about their agricultural practices and Olive collected traditional ballads and studied the handicrafts. They aspired to improve the quality of education in the region but they were also studying the wonderful crafts, music and tools that mountain people used. Beyond cruel stereotypes, not much was known of this region at the time. The book of ballads Olive eventually published is still the seminal work on the subject.


Familiar with the Danish system of education that combined fun with learning in a non-competitive environment, John and Olive hoped to bring that model to Appalachia. After John died in 1919, Olive and her friend Marguerite Butler went to Europe to investigate and came back determined to begin a school. They researched several locations including tiny Brasstown, NC, population 150. It's only about 200 now. A local shopkeeper, Fred Scroggs, got enthusiastic and a few weeks later 200 people rallied in support. Townspeople donated land and work to begin what has become a huge campus where each year 860 week- and weekend-long classes are taught in superbly appointed facilities nestled in the valley.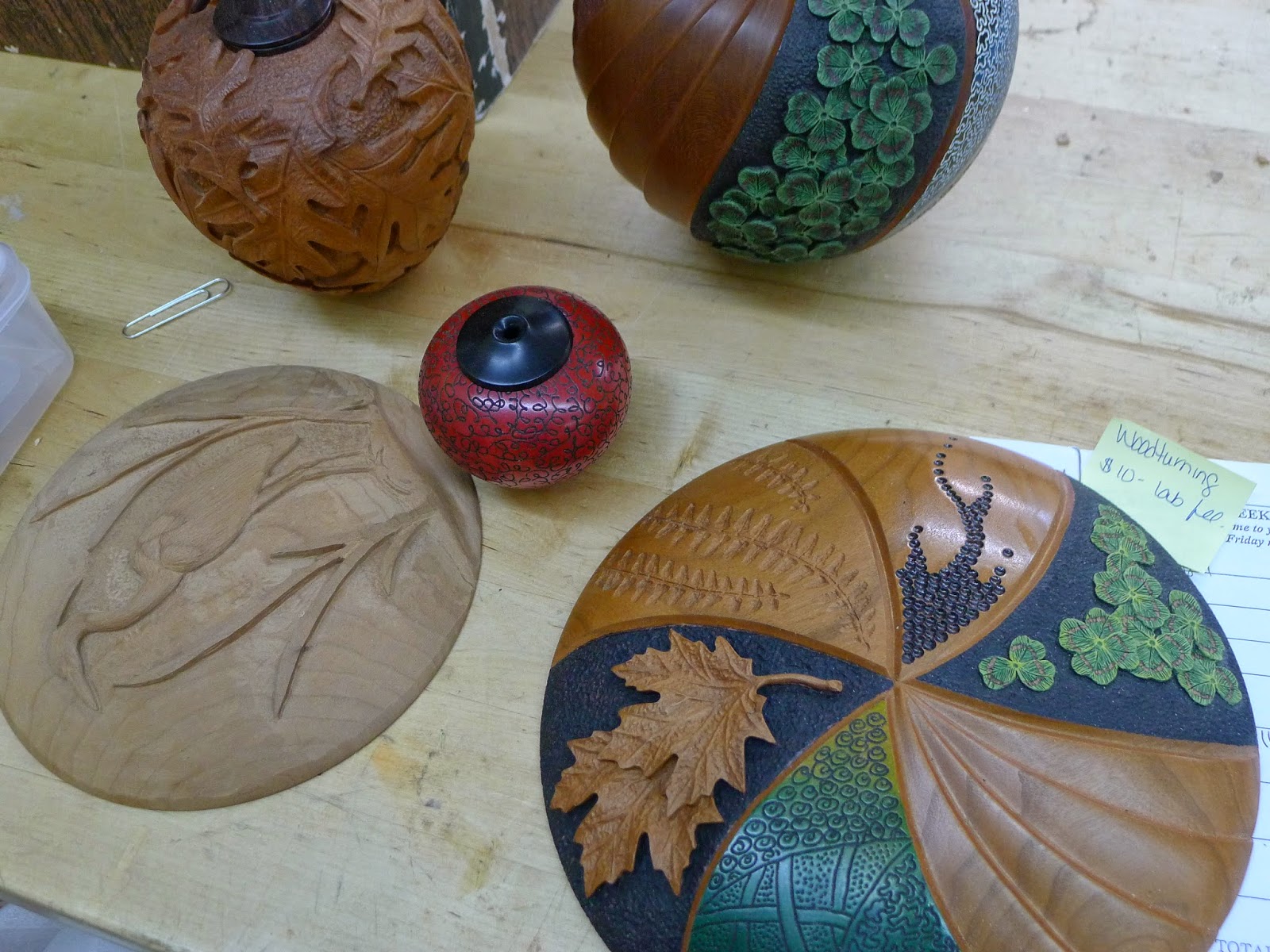 The power of an art retreat is described by Mark Salzman, a novelist struggling to write his second book. After throwing away an attempt that had taken five years, he went on a retreat to refresh himself. "I went without any particular intention of writing. I just wanted to exist…It was like waking from a bad dream. All of the sudden everything was like a gift: the fall colors, the sounds…but mainly the removal of all the reminders of art as a profession, as a way of making money or gaining a reputation…I was in a community of people who seemed dedicated to art almost like a sacred pursuit." While passing around a beautiful tureen of soup in the dining hall, my lunch mate explained, "Only 25% of the experience is about the art, the other 75% is the retreat."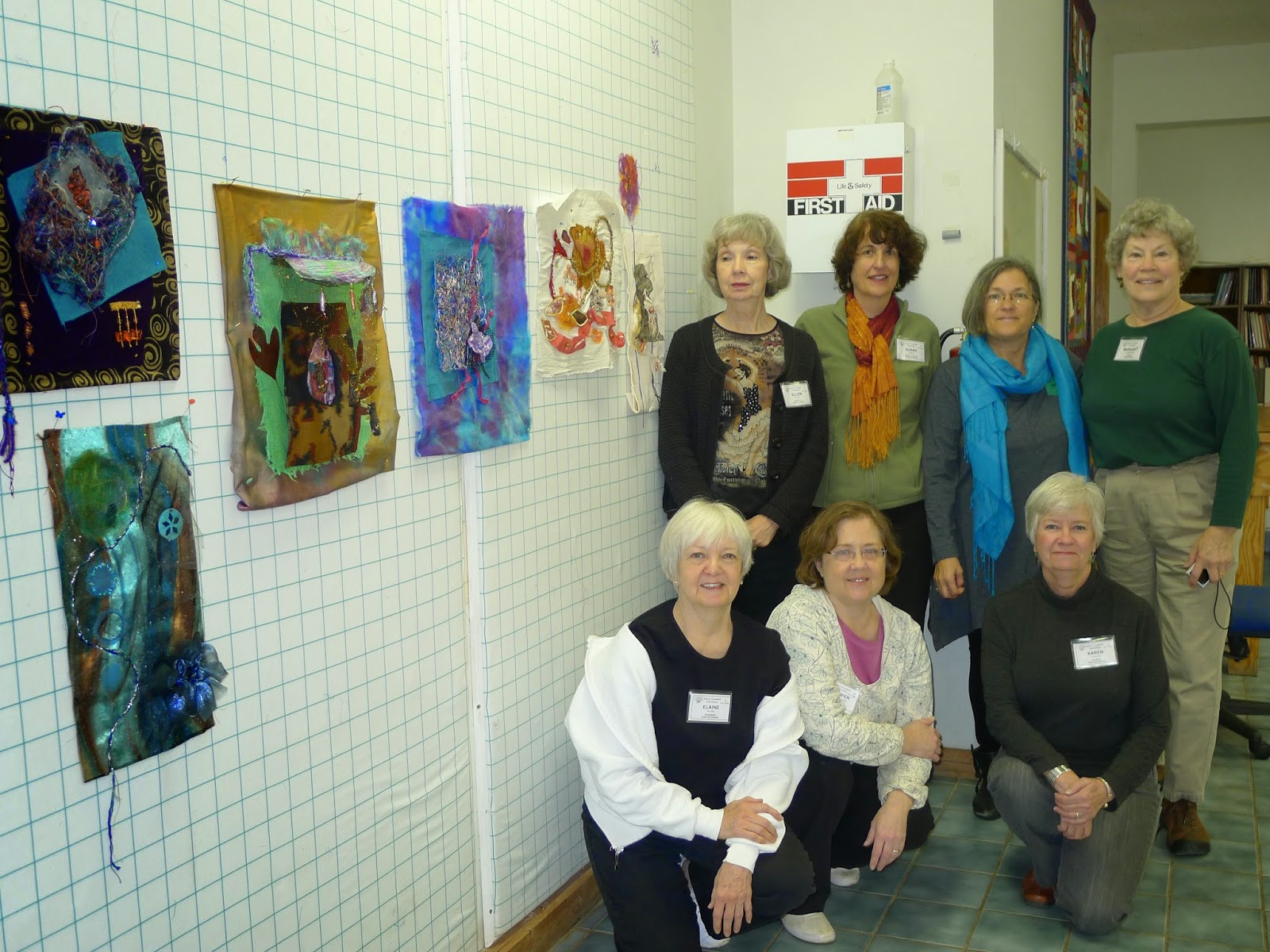 My class was called "Fiber Fun". Seven of us women learned sewing and embellishment techniques from fabric artist Martine House. Some of the others were accomplished seamstresses or quilters. I was not. Not to worry. Once the daily responsibilities of life were taken off our shoulders, our meals were abundantly prepared, enjoyable entertainment was provided and we were showered with encouragement and resources to do nothing but create, our imaginations lit up like wildfires. We burned with creative energy all day, spending free time in the studios or walking the beautiful grounds gathering ideas.
I'd been warned "don't eat with the blacksmiths, they have hardy appetites" so I joined a table in the communal dining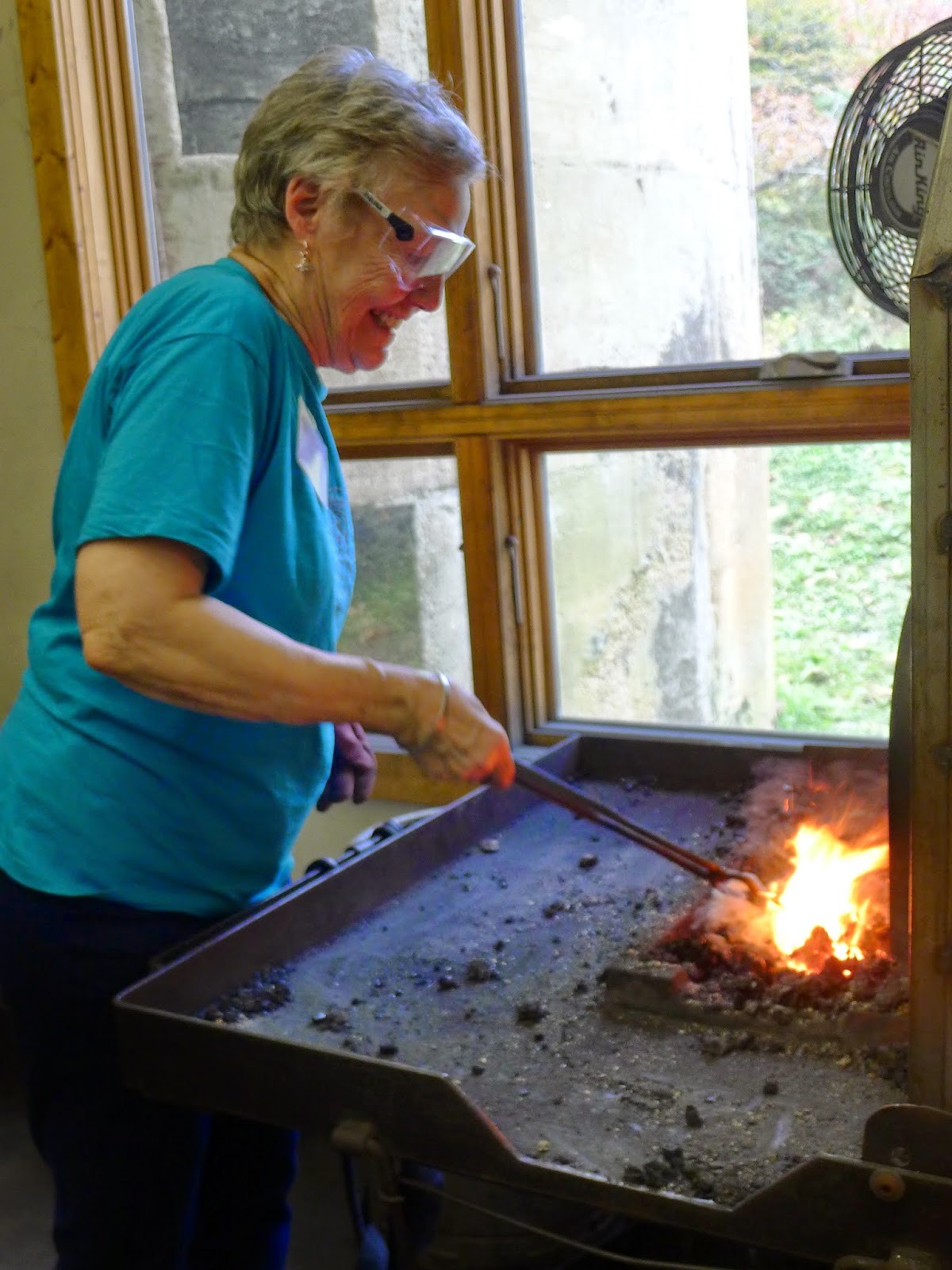 room and sat next to Steve who was assisting in the woodturning class. He'd remembered the fun he and his brother had had with their father's tools as children and had rediscovered this passion as an adult. "It's enriched my life beyond anything I could have thought," he said. A woman at our table had been here several times. "First I took weaving so I went home and bought a loom but found that I didn't like warping it. I made quilts but I liked the design more than finishing them. I made jam and I might continue to do that but this week I'm doing dyed fabric which I'll never do at home." Here you are free to dabble or become a serious amateur, no pressure. Many of the students are retirees. They'd asked themselves "What will I do when I retire?" They'd answered, "play".
John C. Campbell Folk School was named one of the "100 Best Vacations to Enrich Your Life" by National Geographic. The garden flourishes; everyone sings together each morning and applauds each other's creations at the art show at the end of the week. Grateful students have built a beautiful outdoor oven, carved wooden totems along the hiking trail, forged iron gates and fences and call their experiences transformative. Playing can be that way.
Learn more about the folk school, where you can learn & have fun at the same time visit: www.folkschool.org
Check out my blog:  www.peaksandpotholes.blogspot.com