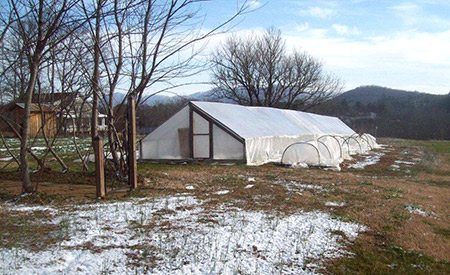 07 Mar

March in the Folk School Garden

This time of the year, Folk School Garden seed starts are waiting to go from their green house tray location to the earth. The Work/Study crews have been busy tending to the seed starts and prepping beds since January. Greens have been steadily harvested all winter. Spring vegetables are started and many transplants are in the big greenhouse waiting to go in the ground.

Much of what is planted in the garden supplies and supplements the salad bowl and vegetable dishes in the Dining Hall. That's something cool to think about next time you help yourself to a big bite of salad at lunch or dinner!

Photos taken by Work/Study Coordinator and Gardener, Joe Baumgartner on March 7, 2013.