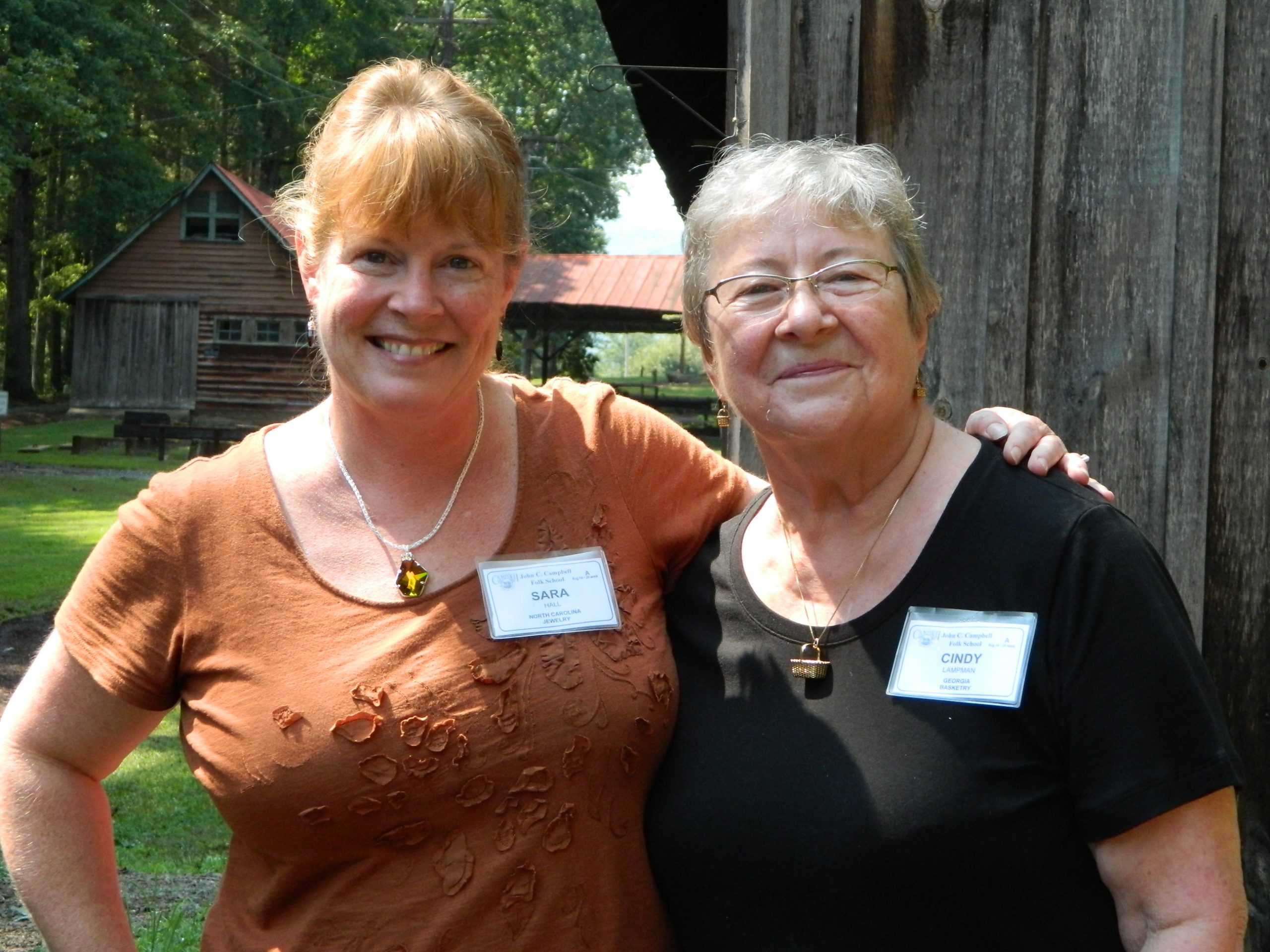 19 Aug

Fun For the Whole Family!

This week's rug weaving teacher, Nancy Crampton, says her idea of a vacation is a change of pace- trying something new. Her family must agree. For seven years now, Nancy's family, including her husband, son, daughter, and son-in-law, have made the Folk School an annual family vacation. They are taking (and in Nancy's case, teaching) different classes, but the Folk School experience is something they enjoy sharing together. Nancy, who initially came to the Folk School to take an enameling class from a favorite instructor, says her family enjoys the air of creativity that permeates the campus.

In Pattie Bagley's basketry class this week, Cindy Lampman perfects her skills (she also teaches basketry for us) while a few studios over, her daughter, Sara, experiences the Folk School for the first time, taking Innovative Wire Art Jewelry with Judy Peppers. Sara has enjoyed finally taking time out of her busy work life to enjoy this unique learning vacation with her mother.