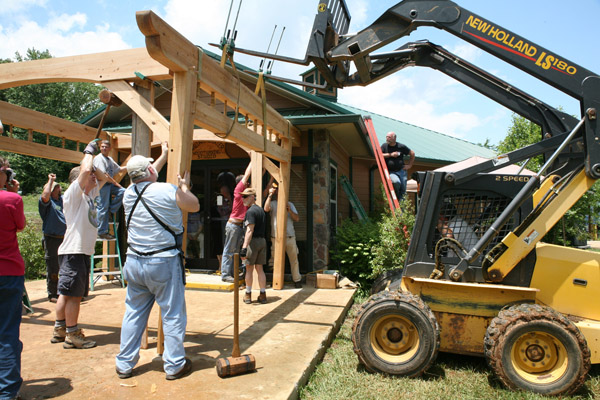 15 Jun

Timber Framing Class Produces Pergola

Charles Judd's recent timber framing class (May 22-28) contributed a wonderful addition to our campus: a pergola in front of the Willard Baxter Woodturning Studio. Students worked as a team to create a traditional timber frame using mortise and tenon joinery and wood pegs.
Read an entertaining account of the week, written by student, David Evans. His article appeared in the Timber Framers Guild newsletter.