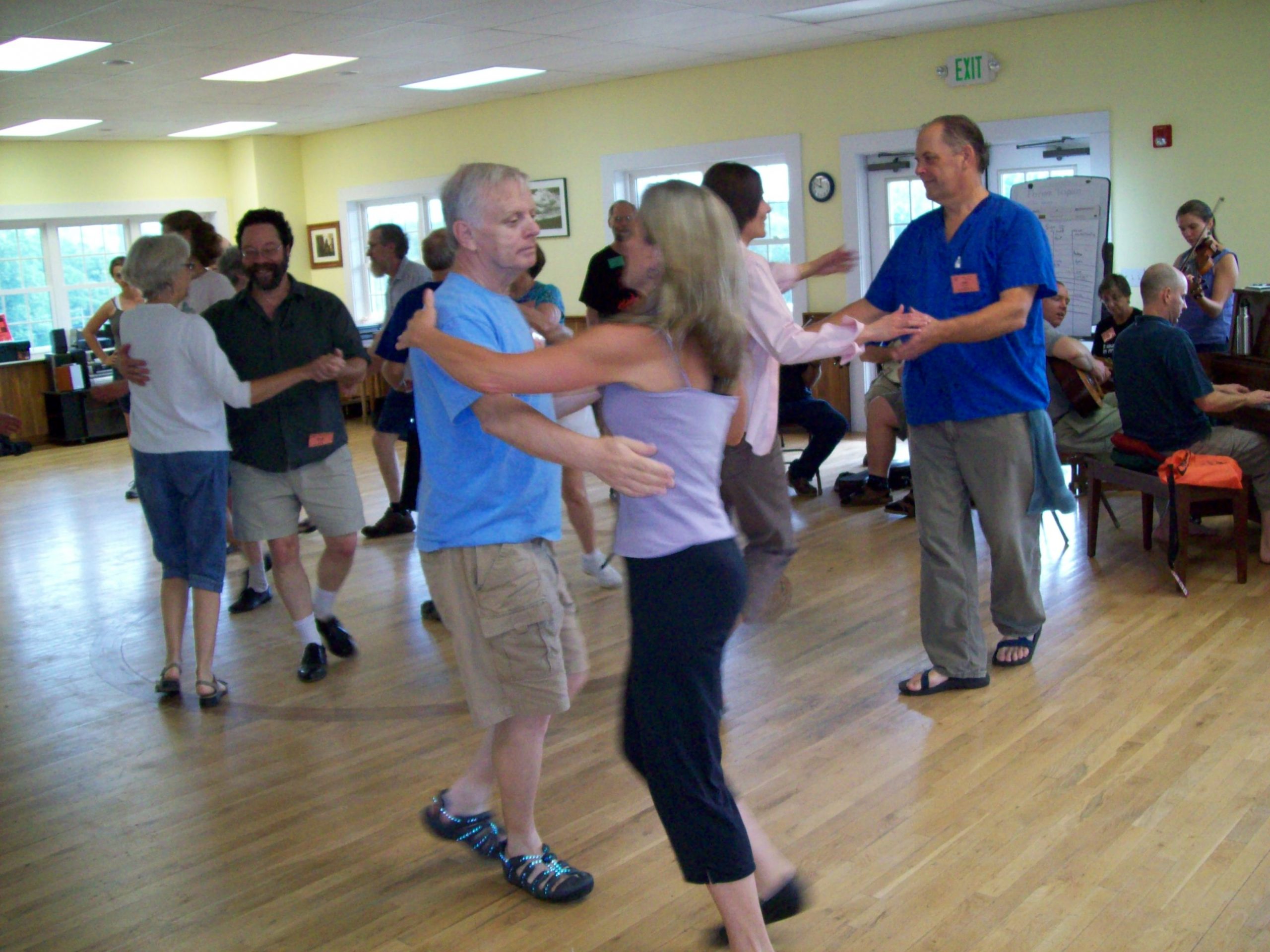 16 Jul

Dance Musicians' Week 2010

Here we are at John C. Campbell Folk School for another week of music and dancing.  This is the seventeenth year of this fantastic class, with dancing every night for everyone, and dancing and playing every day for the 21 instructors and students participating in the class.
Monday morning we identified the class goals and began to work toward achieving them, then the students were broken up into pick up bands, given 5 minutes to get a tune together and then play for the dance.  All four bands did well, while the others got to dance.  Unfortunately there is a preponderance of men in the class, so most couples were of the same gender.  On Tuesday we were able to recruit some women from other classes and the community to join in.  We have daily sessions with instructors for the different types of instruments, such as fretted, keyboard, and fiddle, and are permitted to go to whichever session we choose.  Many of the students are competent on multiple instruments.  Bands are formed to play at the community dances, which happen each evening.  Our band consists of two fiddlers, a hammered dulcimer and recorder player, a guitarist and myself, a banjo player.
Tuesday and Wednesday was spent discussing topics related to music for dancing, jamming on tunes, forming bands, playing with others, practicing for the dances we will play for, and working on learning and improving instrument skills.  Students have many options to choose from to meet their personal goals.  Now, time to get to work. Additionally, the instructors and some students play music to entertain the students in other classes as they wait to enter the dining hall.