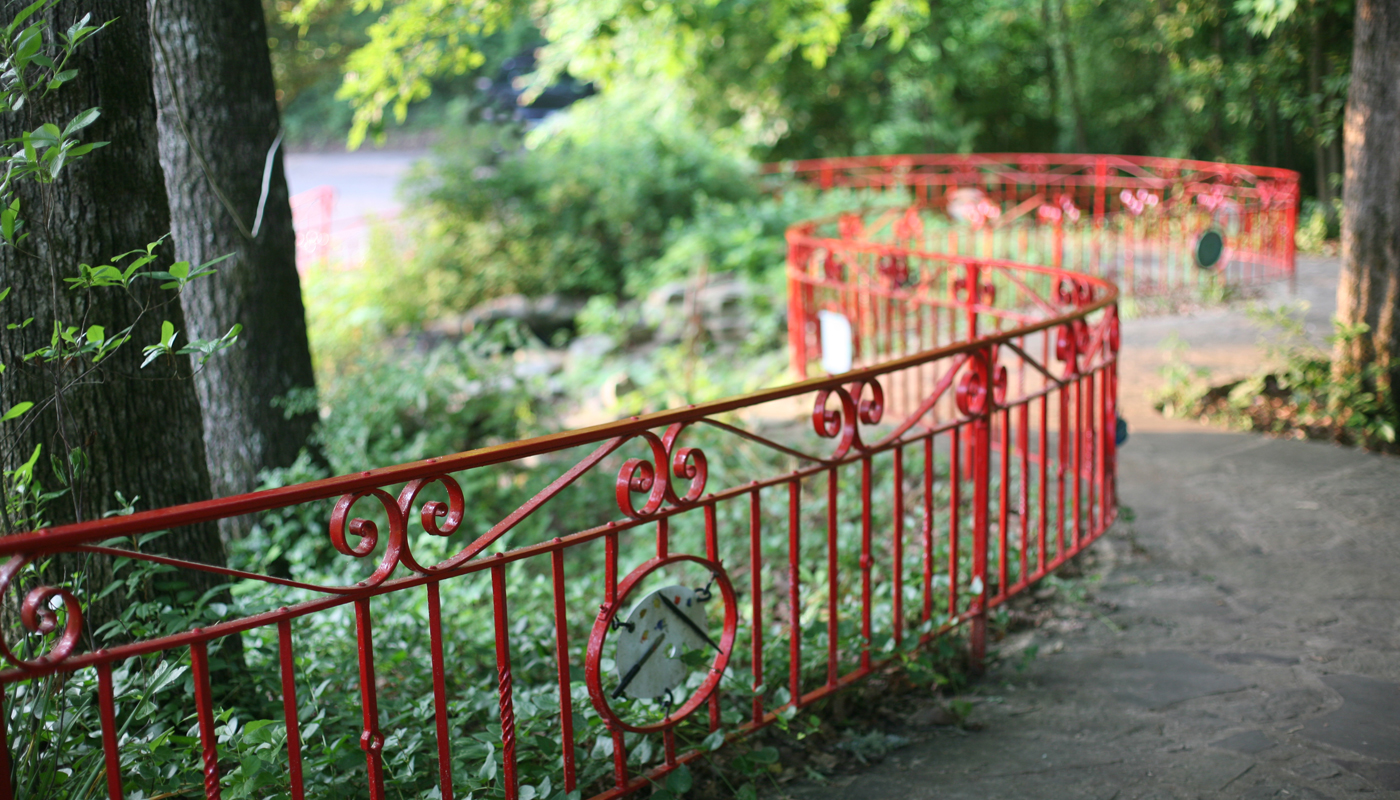 12 Feb

Red Rail Rock Garden with Robert & Olivia Anderson

I began noticing changes happening in the wooded area at the base of the red rail last summer, where Robert and Olivia Anderson, both Folk School instructors and part-time local residents of Brasstown, were spending big portions of time. They were moving rocks and pulling out plants that had no business being there (the really nasty, weedy ones like poison ivy, brambles, and bittersweet). Always with smiles on their faces and sturdy work gloves on their hands, they'd wave at passers-by like me and give cheery hellos as they continued their work.

I talked to Olivia about the project recently, and in all, she and Robert have spent over 100 hours working on creating this new rock garden, and plan to dedicate time to the future maintenance of this area. The story behind the project, as was explained to me by Olivia, is that they had volunteered to help maintain the Dining Hall ponds and fountains last spring. After a while, Olivia was looking at the bigger picture for the area, and she discovered a unique, "out-of-place" rock.

She inquired with Anna Shearouse, our archivist, and together, they discovered an old photo (circa 1930) showing a similar, large rock near the Keith House. It's quite possible that Olivia's rock is the same one, just displaced – perhaps in the creation of the permanent path to the Dining Hall. Olivia and Robert used this special rock for the inspiration and centerpiece of their new rock garden.

The result is head-turning, and certainly worth noticing. What once was a weedy area that got soggy and wet when it rained has become a lovely outdoor sitting area. There's a picnic table, a new pond with a fountain, the weeds are gone, and the culvert that existed before for water drainage was recovered!

A big thank also goes to Earl Tipton, one of our maintenance crew, for transporting the new rocks (donated by Tim Ryan) to the new rock garden site.

In talking about the project, Olivia was delighted to see people at Fall Festival last year sitting in the new rock garden, playing music, eating, and visiting with friends. She said of the hard work that she and Robert put into the project, "It was SO worth it!"

They plan to continue maintaining the rock garden in the future. If you see them working on it please thank them! We sure do appreciate their transformative contribution to the Folk School grounds.