24 Jul

Make Your Own Masterpiece Inspired by Granny Donaldson

Kate Clayton "Granny" Donaldson (1870–1960) wasn't a Folk School student or instructor when she started making her now-legendary wall hangings.

Lore has it that Donaldson worked in the Folk School's kitchen when she began appliquéing crocheted and dyed farm animals to an old baby blanket. School staff encouraged her to make more, and her blankets soon caught the eye of author, curator, and co-founder of the Southern Highland Craft Guild, Allen Eaton.

In Italy, Eaton saw pieces like Donaldson's adorning cows in parades and wrote that Donaldson's "cow blankets" were attempts to replicate the custom.

Donaldson claimed she'd never heard of the tradition and didn't even own a cow when she began making these, but the story–and name–stuck for decades.

You can see examples of Donaldson's wall hangings in our History Center, the Southern Highland Craft Guild in Asheville, NC, and the American Folk Art Museum in New York, NY.

We're thrilled that during our upcoming Roots of the Folk School week, from March 3-9, 2024, Cassie Dickson will teach you how to make your own appliquéd blanket inspired by Granny Donaldson! Make sure to register today to reserve your spot.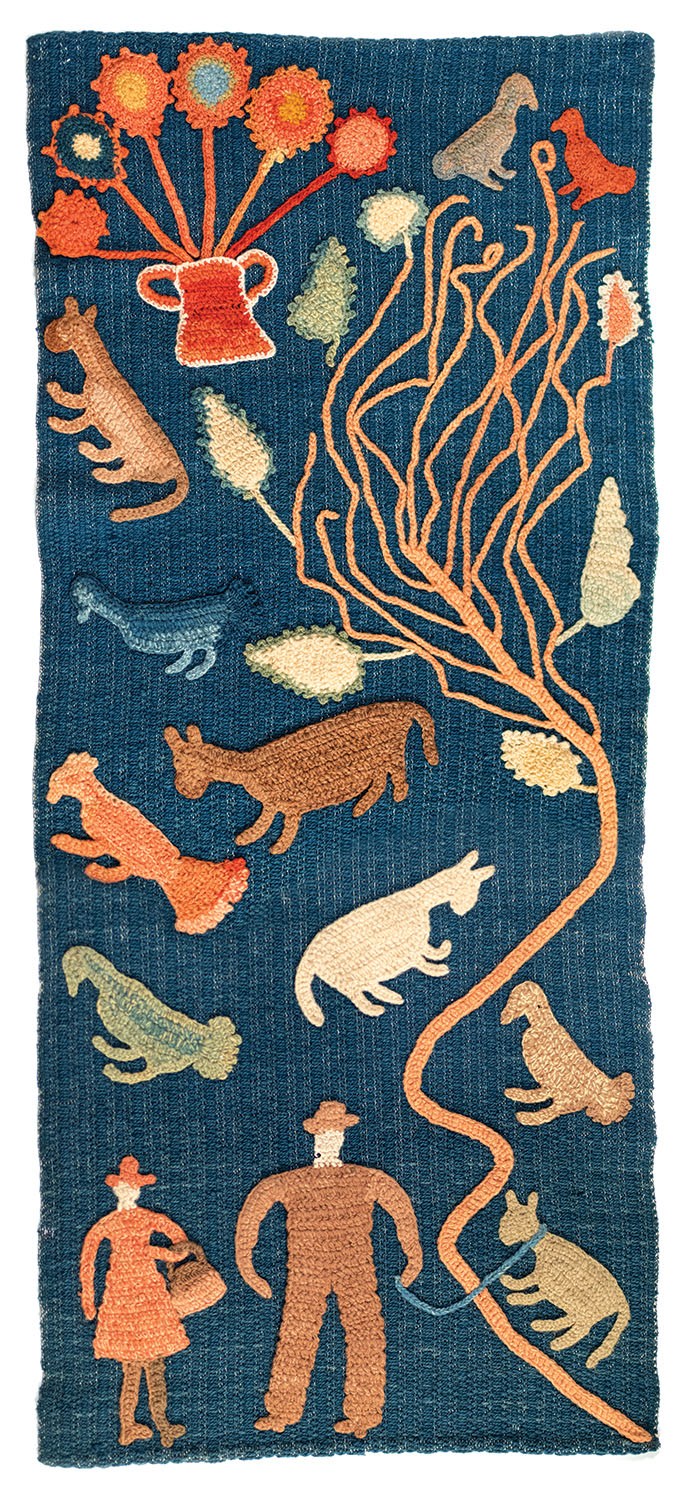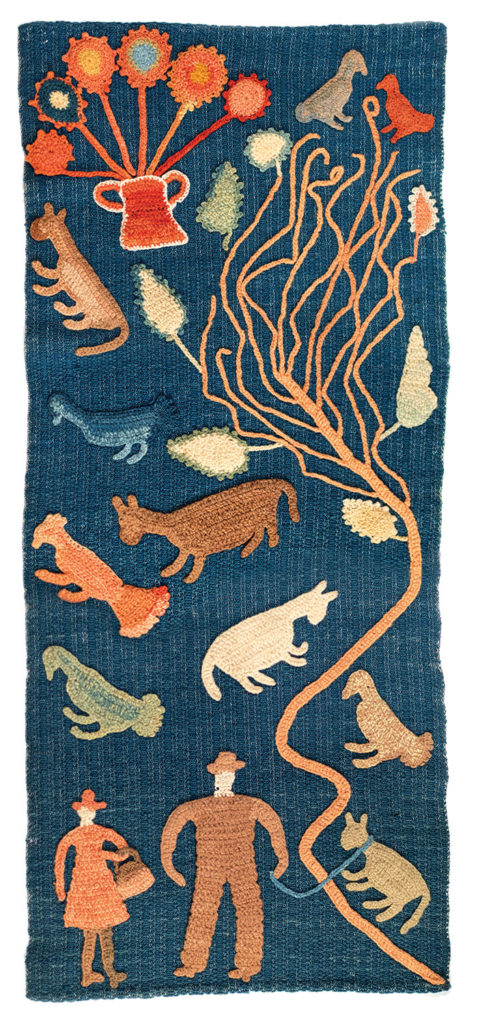 'I never had a cow when I set out to make these pieces...Even if I'd had a cow, wasn't nothin' to my mind that called for fittin' a blanket to her, especially one all crocheted with flowers and animals. Folks would have thought I was plumb crazy.'
Donaldson and her family are important figures in Folk School history. Her grandson, Hayden Hensley, was one of the Folk School's first students and became a notable Brasstown Carver; he and his wife, Bonnie, made enough from their carving royalties to buy a small home they lovingly referred to as, "the house that carving built."
Make Your Own Cow Blanket!
Inspired by Granny Donaldson
March 3-9, 2024
Kate Clayton "Granny" Donaldson (1864-1960), worked in the Folk School kitchen in the early days and left a folk art legacy reflecting a delightfully refreshing spirit. Create your own individual folk art masterpiece, a Granny-inspired "Cow Blanket," as you arrange and appliqué naturally–dyed, crocheted, or wool felt motifs of figures, animals, trees, vines, and more. Basic hand stitching skills are necessary.