16 Jun

Create Ceramics Inspired by the Plant Kingdom with Michael Hamlin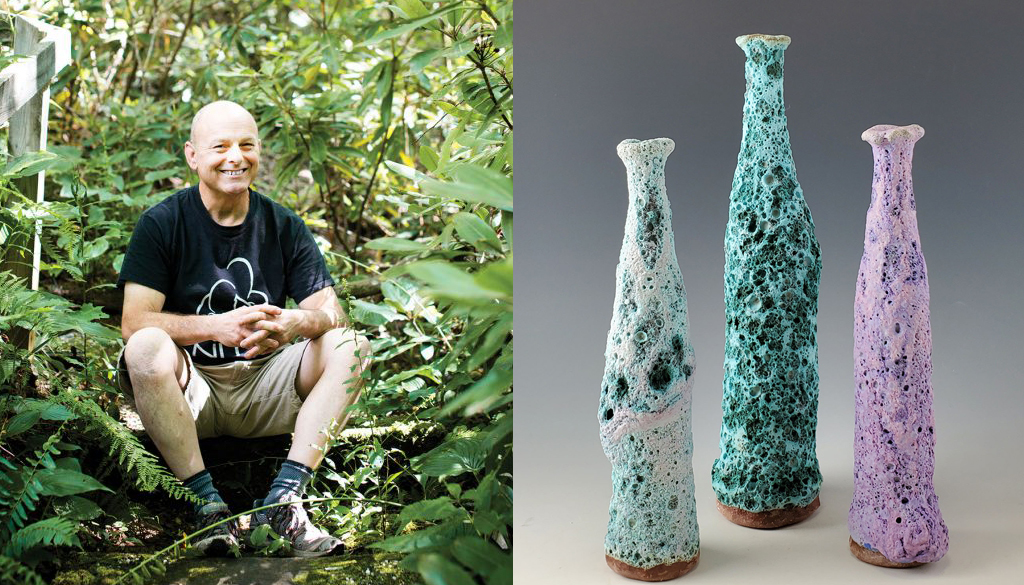 Michael Hamlin is an award-winning ceramicist inspired by the natural world. His vases and bowls mimic flora and fauna of western North Carolina, fired multiple times to create, as the artist says, "a surface that is full of movement."
We can't wait for Michael to return this September for "Vessels," a special weeklong and weekend clay class where students will explore making pottery inspired by organic forms. Our well-equipped clay studio and sprawling campus make the Folk School "a perfect setting for this class," Michael says, and we couldn't agree more. With our wooded walking trails, multiple gardens, and nearby creek, there are many natural wonders to discover. We can't wait to see what his students create!
Learn more about Michael in our interview below. If you're interested in his class, be sure to register today to secure your spot. 
JCCFS: Tell us more about your upcoming Clay class, "Vessels" happening in September. Tell us about your class's specific technique or process. 
MH: In this class, we will be learning how to identify shapes in the plant world that intrigue us. We will draw out those shapes and sketch numerous ideas that will be abstractions of the original shapes. As a class, we will discuss what various techniques can be used to create those sketches into actual clay vessels.
JCCFS: What will folks learn and what can they expect to leave this class with?
MH: Students will leave the class with numerous glazed pieces. Students will know how to loosen up previously held beliefs and objectives to allow freedom of hand and mind so more organic ideas can develop and organic forms can be created from clay.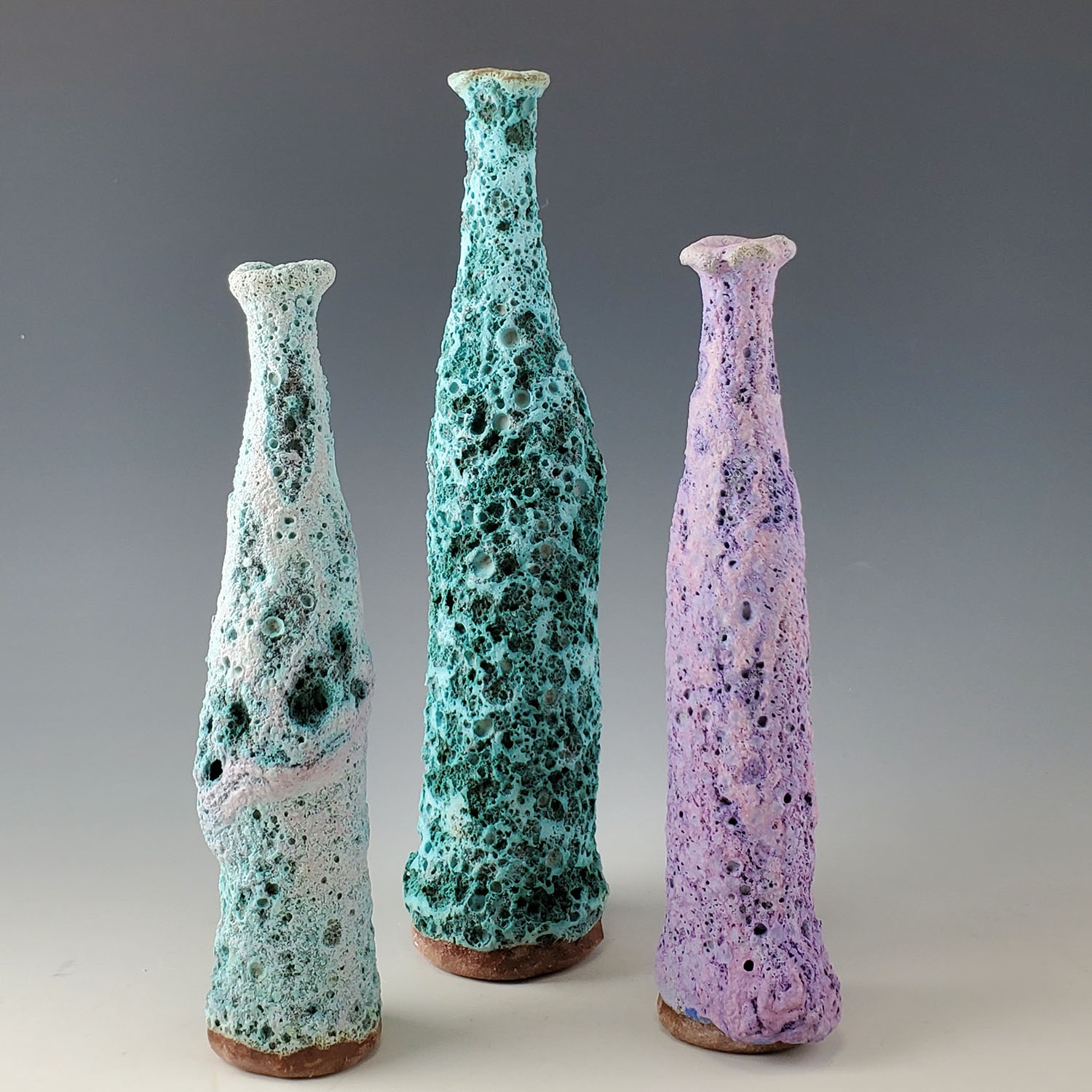 Michael's finished vessels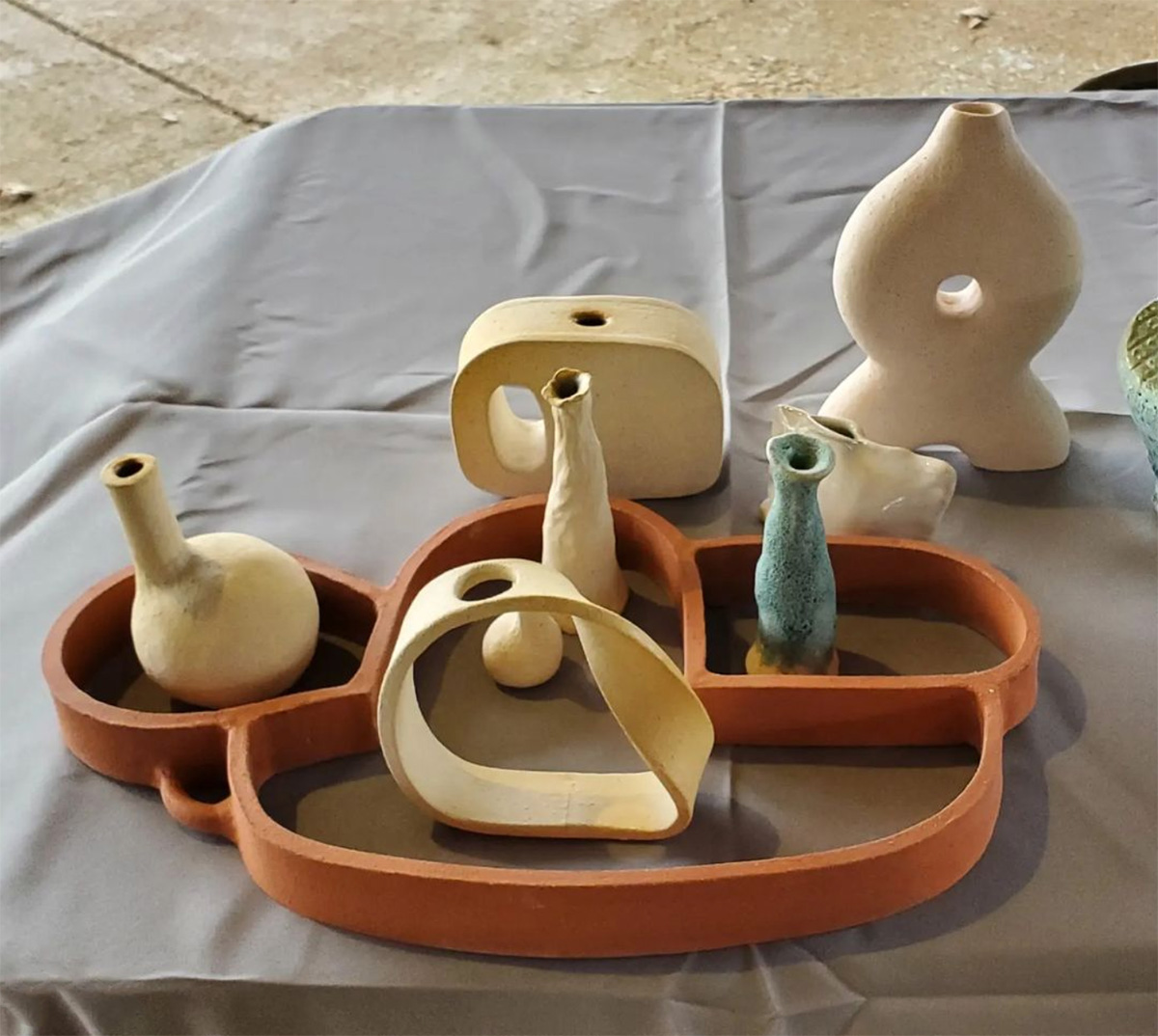 Work from Michael's previous Vessels class
JCCFS: Tell us a little more about yourself for those who are unfamiliar. How did you get started?
MH: I attended and graduated from Columbus College of Art and Design with a major in Ceramics. I've taught ceramics in workshops and art centers. My decades of working with clay and my desire to share my experience with others is what allows me to pass on the 'How-to…' knowledge through teaching.
JCCFS: What is your favorite aspect or part of the Folk School? What do you most look forward to when coming back to teach on our campus?
MH: I'm looking forward to the wonderful country setting the Folk School is in. I'm excited to walk on the paths through the wooded areas filled with native plants. This is done every time I walk from the dorm to the cafeteria to the classroom and back. It's such a relaxing and refreshing experience.
JCCFS: Where do you draw inspiration from in your work?
MH: My inspirations comes directly from the Plant Kingdom. Native plants growing in the Appalachian mountains and that are all around the Folk School are where my inspiration comes from. It is this reason the Folk School is such a perfect setting for this class.
JCCFS: What tips would you give a student or aspiring craftsperson? Anything you wish you had known earlier in your career?
MH: If any advice were asked of me on how to be a successful craftsperson, I'd say to discover what your personal aesthetic is and stick with it. Continue to learn through workshops and use that experience to add and enhance your aesthetic.
JCCFS: Where can folks find you if they want to stay up to date on your work?
OR: My website is hamlinceramics.com. You can follow me on Instagram at @mikepots.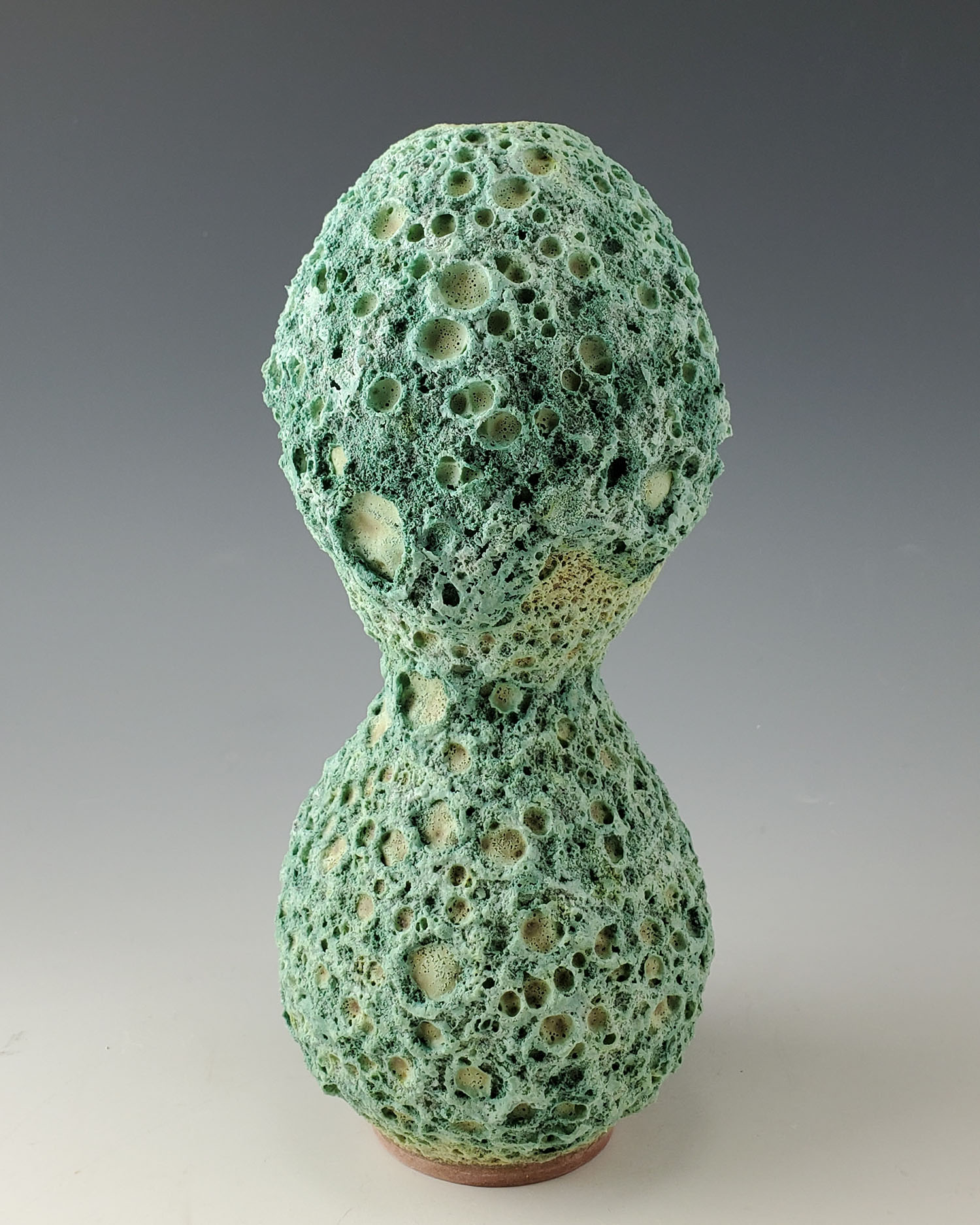 One of Michael's ceramics
Upcoming Class with Michael
Vessels
September 3-10, 2023
Mother Nature is full of inspiration for the maker. Observe shapes and forms of plants, seeds, capsules, mushrooms, and more and sketch what you see. Use your drawings to create elegant, 3-D objects in clay using coil building, slab building, pinching, wheel work, or a combination of techniques. Intermediate students welcome. Note: materials fee may exceed $100. This is a week + weekend class, ending on Sunday, September 10.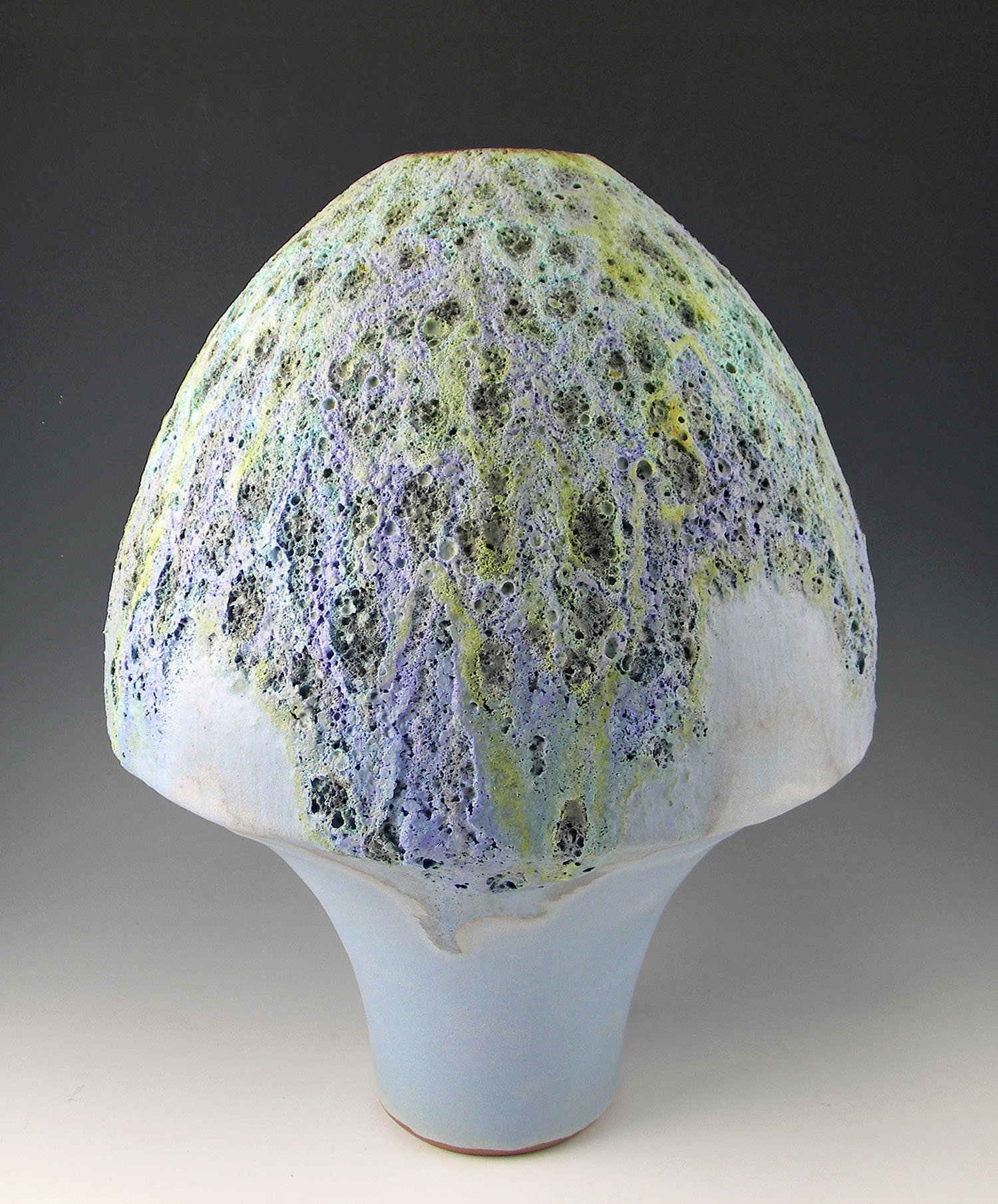 Michael Hamlin is a multiple award-winning and internationally published ceramic artist whose work focuses on vases and bowls. Michael attended the Columbus College of Art and Design, and received a BFA with a major in Ceramics and Glaze Chemistry. Michael's work has been featured in international publications and exhibitions.