31 May

Design and Forge a Classic Coat Stand with Owen Riedesel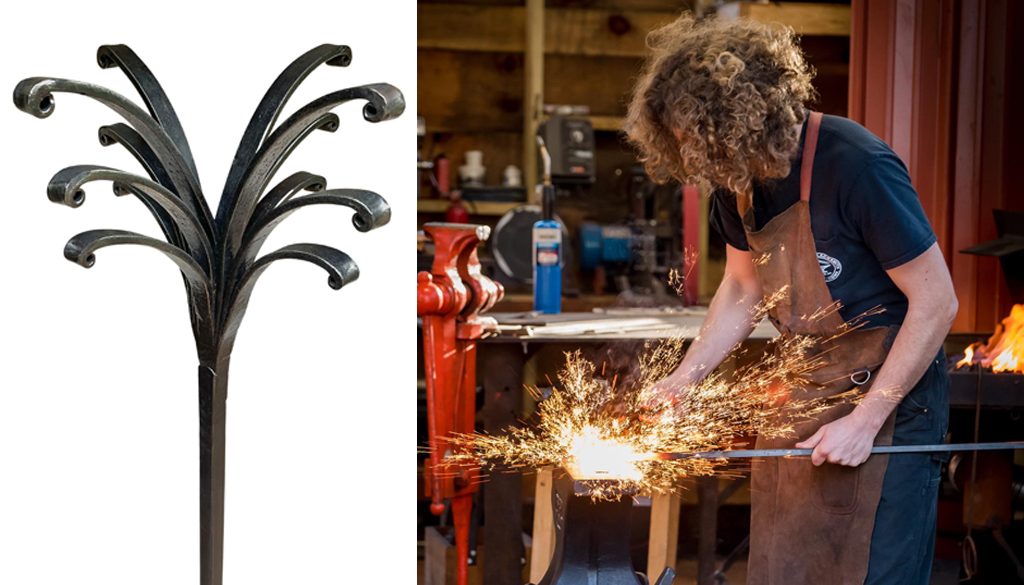 Owen Riedesel began blacksmithing when he was 13 years old–and now he runs Harvest Gap Forge, making and selling tools, knives, sculptures, and furniture to folks from all over. He's studying Architectural Blacksmithing at the American College of Building Arts in Charleston, SC, and, this summer will come to teach a class at the Folk School!
We're thrilled to have Owen leading the intermediate weekend class, "Measure Twice, Cut Once: Intro to Layout" from August 18-20, 2023. Students will create a classic coat stand in days, starting with a minimal design and learning how to execute their own creative enhancements.
There are a few spots available in Owen's upcoming class. If you're interested, we recommend registering online today!
JCCFS: Tell us more about your upcoming Blacksmithing class, "Measure Twice Cut Once: An Intro to Layout" happening in August. Tell us about your class's specific technique or process. 
OR: This class has roots in design. I designed this coat stand to be made as a production item, being composed of three main parts, all being made with traditional forging techniques. We will tackle hard upset corners, punching and drifting, layout, forge welding, riveting, and swages. There is also room for students to bring their own design ideas, opening the doors to troubleshooting and critique.
JCCFS: What will folks learn and what can they expect to leave this class with?
OR: In this fast paced class, hard working students will leave with a finished coat stand. Students will also leave with a set of tools used to make the coat stand, plans, and a new understanding and appreciation of traditional forging, layout, and materials estimation skills.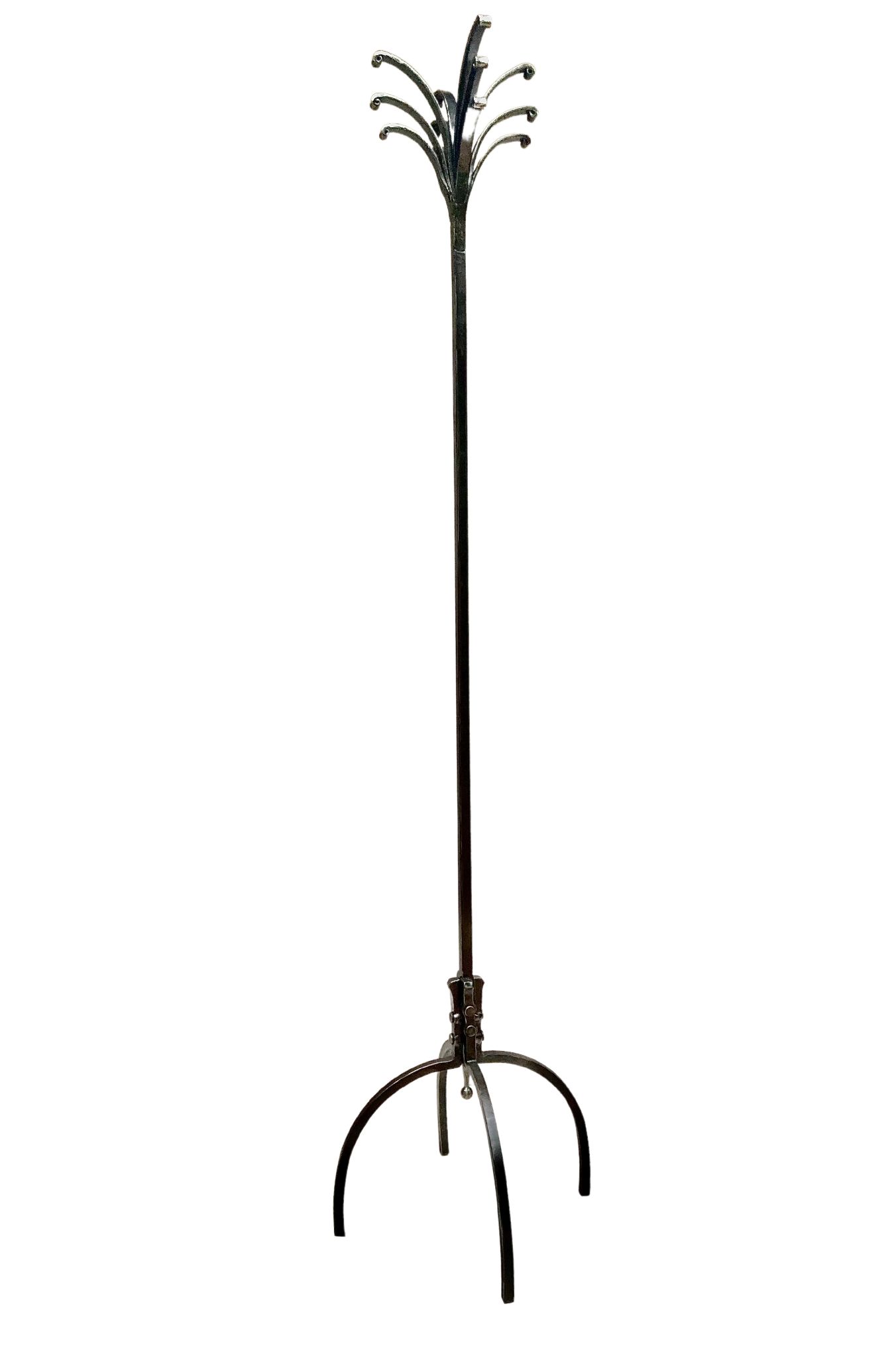 Owen's finished coat stand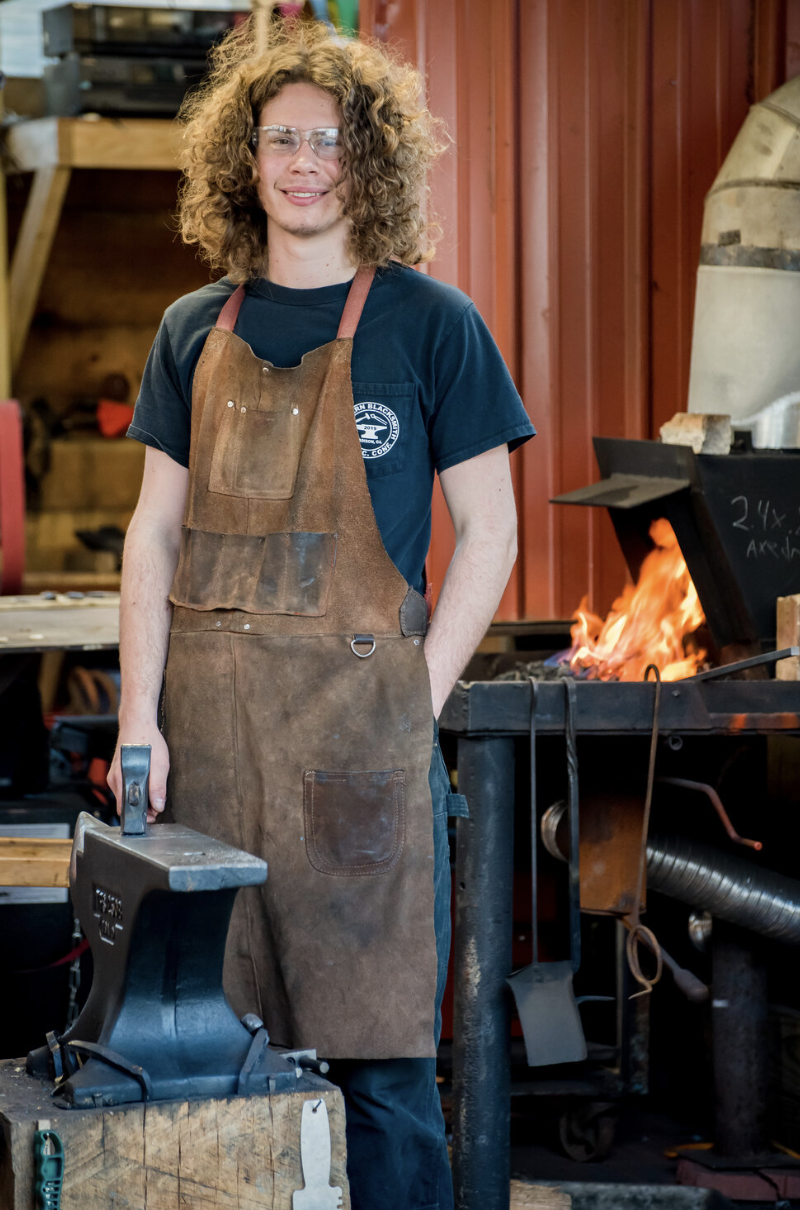 Owen at the forge
JCCFS: Tell us a little more about yourself for those who are unfamiliar. How did you get started?
OR: I began blacksmithing at 13 after trying it at summer camp. It began as a hobby, but I found such passion for it that I decided to make it a career. Before long I had developed a small business. Now, I am studying at The American College of Building Arts.
JCCFS: What attracted you to the John C. Campbell Folk School?
OR: As I was learning blacksmithing, John C. Campbell was the only craft school that would take me at a young age. I believe I was 14 or 15 when I was first there. John C. Campbell has also hosted many blacksmithing meetings for the surrounding guilds. This open and friendly environment has really roped me in.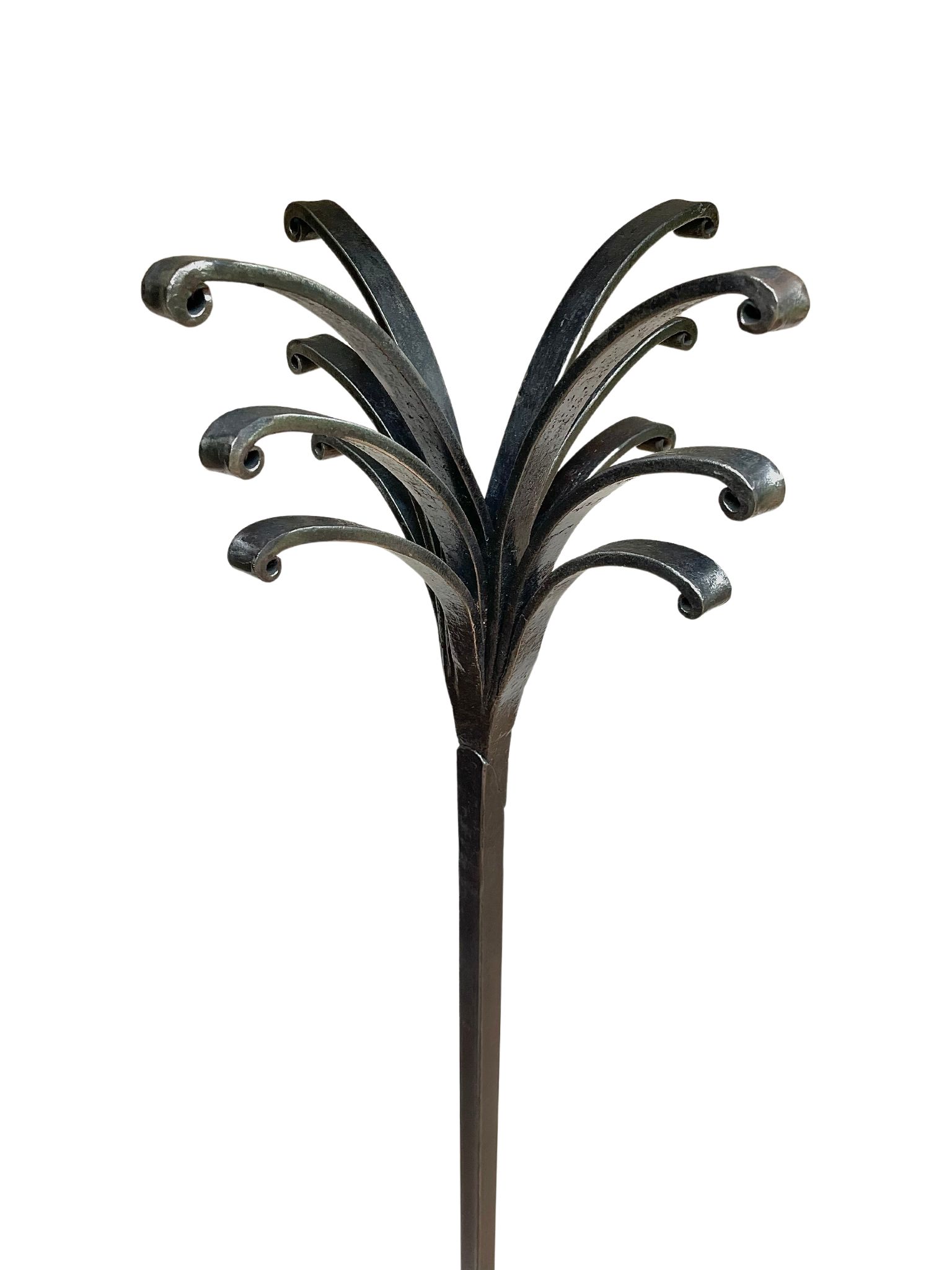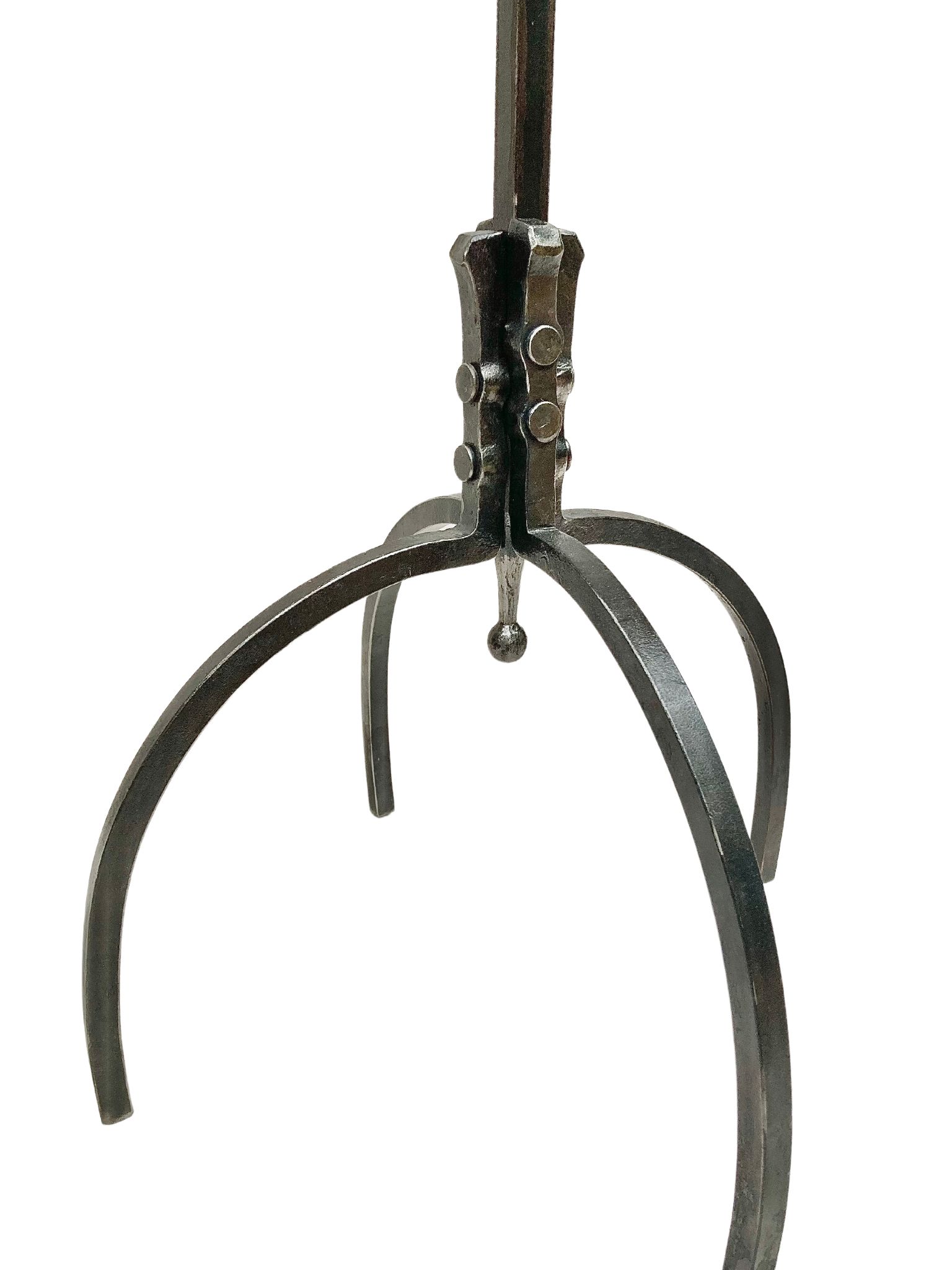 Details of Owen's coat rack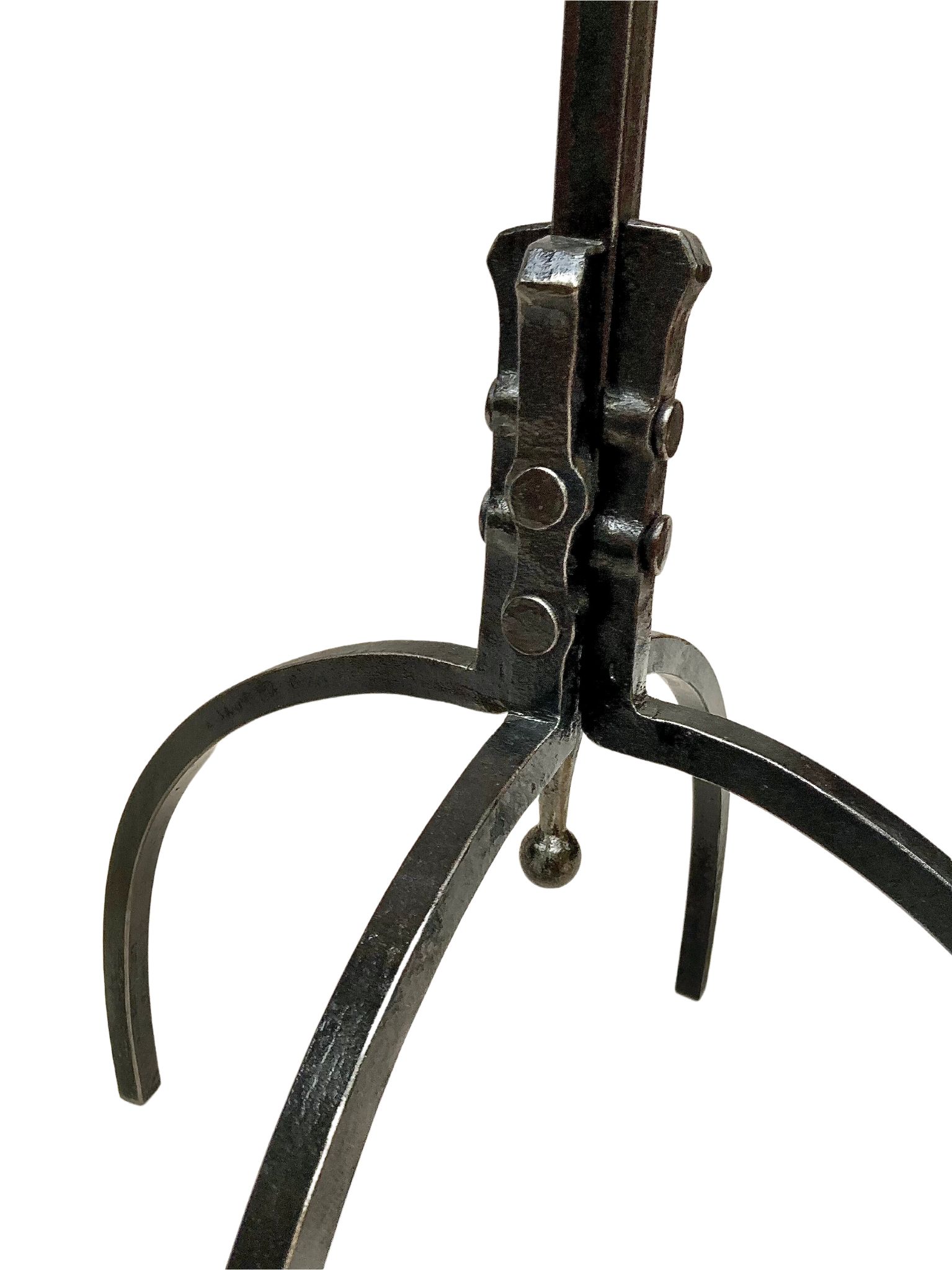 JCCFS: Where do you draw inspiration from in your work?
OR: I enjoy work that is crafted with quality. It is hard to say specifically what quality is, but it is something that is felt. Much of the work around John C. Campbell imparts this feeling.
JCCFS: So cool! Thinking about your extensive experience in Blacksmithing, what tips would you give an aspiring craftsperson?
OR: I was very eager to turn blacksmithing into a career, and am very happy with my decision.
JCCFS: Where can folks find you if they want to stay up to date on your work?
OR: My website is harvestgapforge.com. You can follow me on Facebook at Owen Riedesel and on Instagram at @harvestgapforge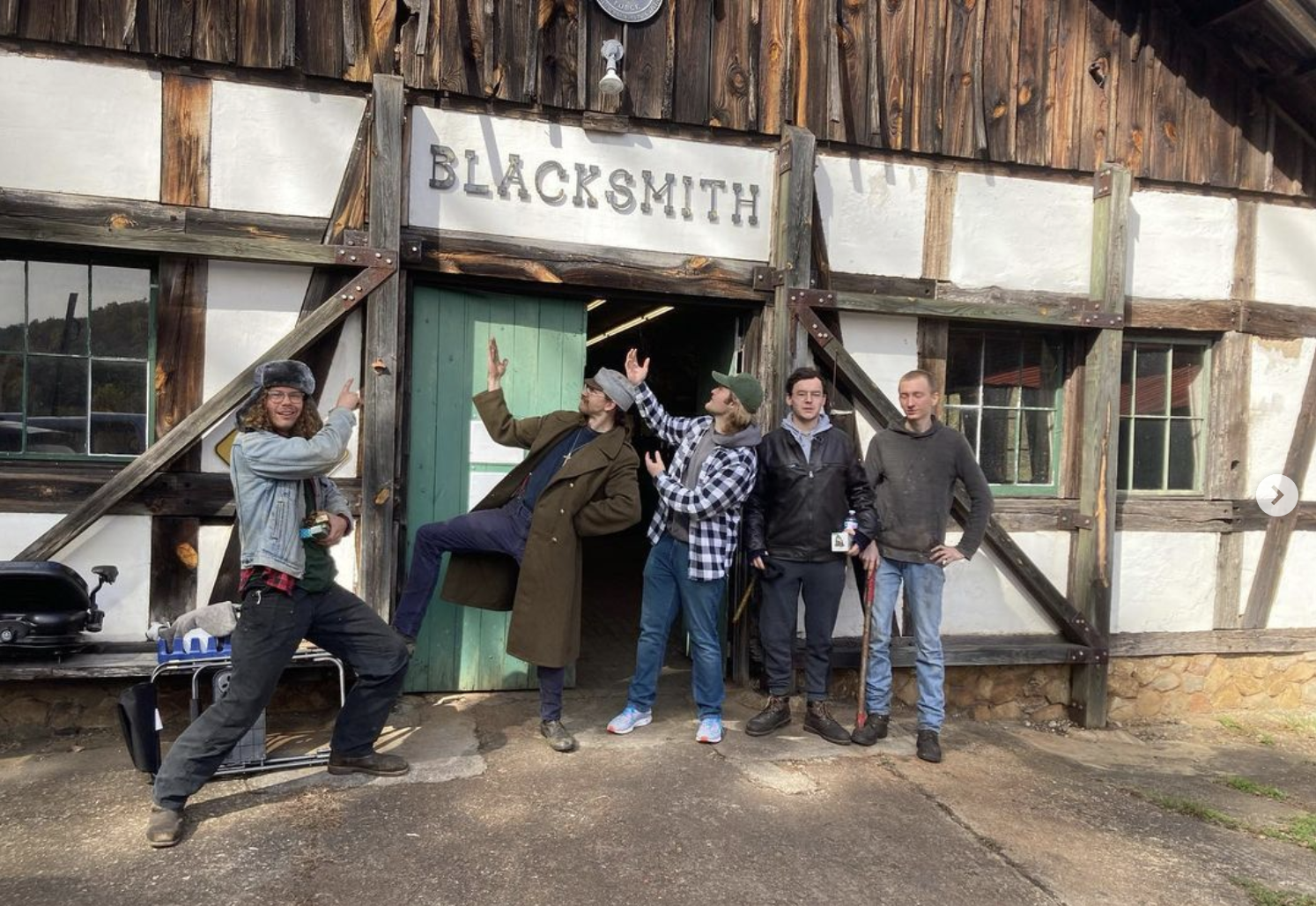 Owen and friends at the Folk School's Hammer-In
Measure Twice Cut Once: An Intro to Layout
August 18-20, 2023
If you are an intermediate smith who has mastered fire and hammer control, take your skills to the next level as you create a classic coat stand. Learn and practice traditional blacksmithing techniques such as tapering, scrolling, bending, upsetting, riveting, and twisting. Also acquire layout, material estimation, troubleshooting, and assembly techniques. Start with a basic design and learn how to execute your own creative enhancements.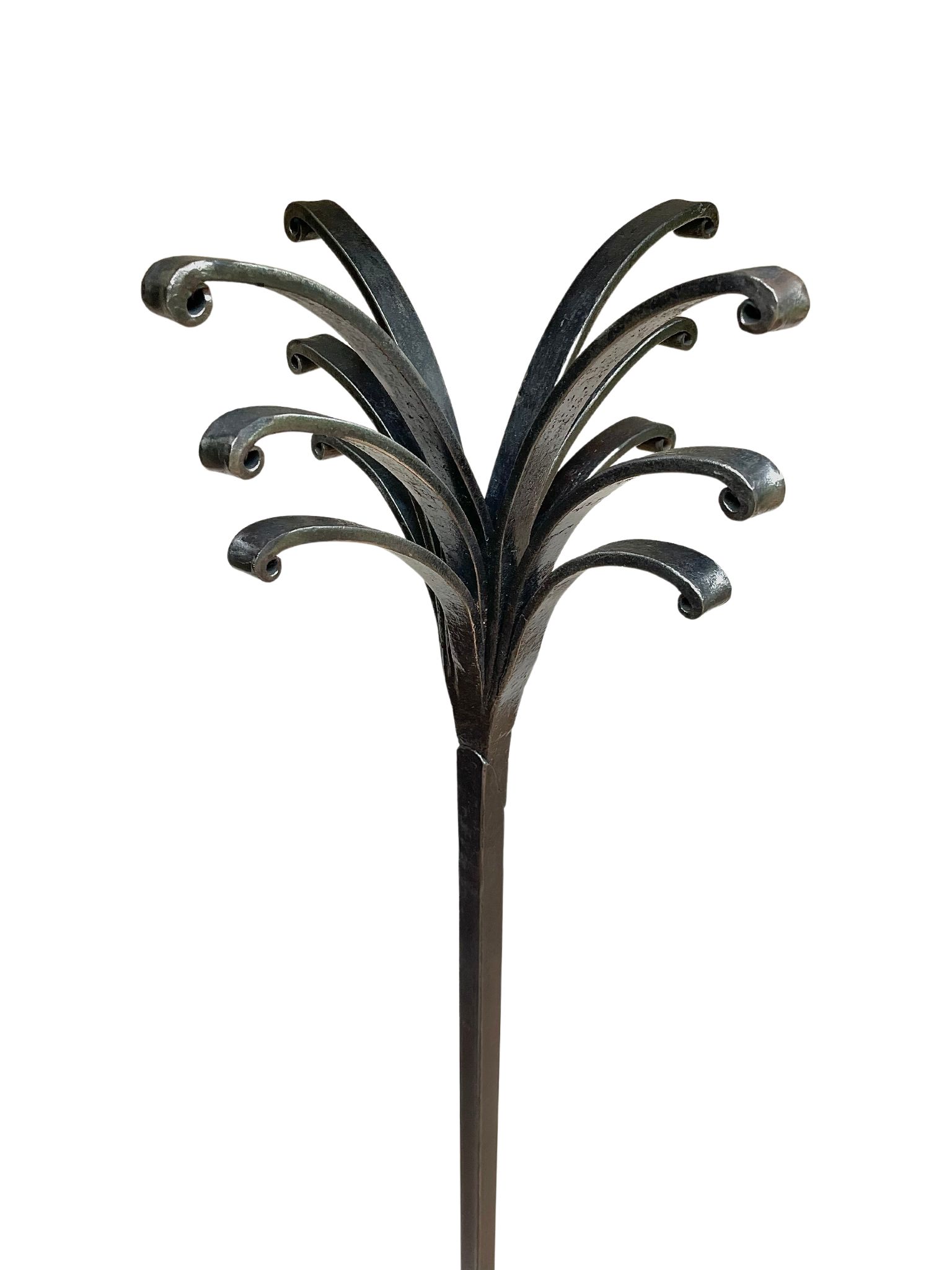 Owen Riedesel gained an interest in blacksmithing at thirteen years old. During middle and high school, Owen sought education in blacksmithing through short workshops, mentorship, The Artist Blacksmith Association of North America, and The John C. Campbell Folk School. Before he graduated high school, he developed a small business called Harvest Gap Forge. Owen is currently a student at The American College of Building Arts where he studies blacksmithing along with classical architecture, art, and the trades as a whole.