17 May

Spring Appeal Goal Reached: Thank you for your support!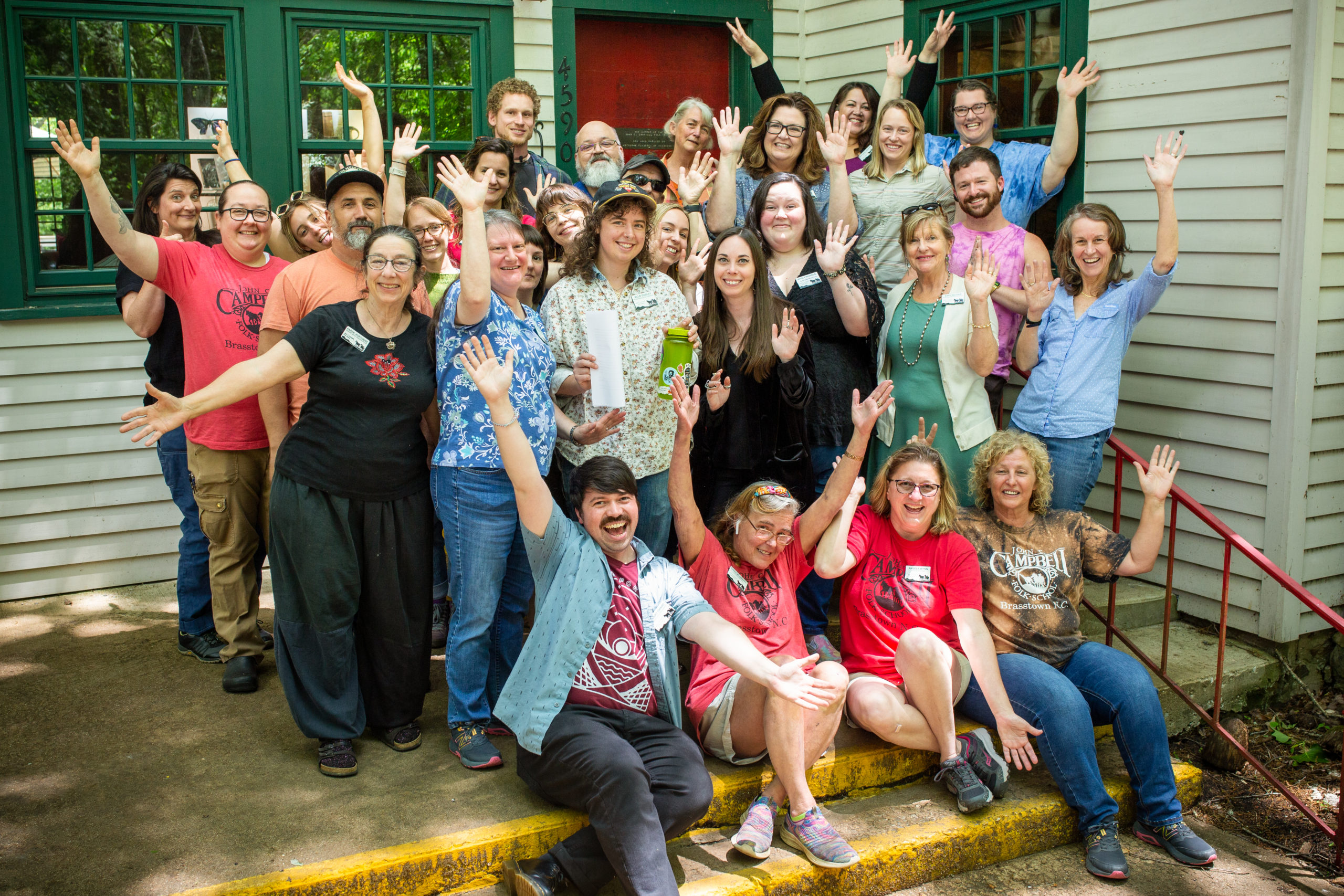 A huge THANK YOU to everyone who generously donated to the Folk School during our Spring Appeal! We raised more than $52,000 and surpassed our quarterly fundraising goal. We sincerely appreciate your support, and can't thank you enough!
Your contribution will help us make essential enhancements to our campus and continue our mission of promoting lifelong learning through creative exploration and interpersonal connections.
Every donation makes a difference. If you missed our Spring appeal, consider making a one-time gift or support us with a recurring donation on our website: folkschool.org/giving
We are also thrilled to announce that in the coming months, we will be merging our Fund-A-Need program into folkschool.org/giving. In addition to providing you with our annual program and project needs, our new platform will highlight the impact of your ongoing generosity. We'll showcase what your contributions have funded, share inspiring stories from our studio coordinators and staff, and provide regular progress updates on our overall work here.
As many of you know, running a folk school is no easy task, but with the support of our amazing community of donors, we continue to push toward the future and grow together as one. Stay tuned for updates, and thank you for your continued support!
Thank you,
Kathi Osborne
Development Director
2023 Spring Appeal Donors
Alexandra Campbell
Allan Brock
Andrew Tice
Anonymous
Anthony Perrone
Austin Hall
Barb and Daniel Bleaking
Beth Reed
Brian Cummings
Bruce and Sally Shute
Candace and Glenn Smith
Carol Diaz-Zubieta
Carol Prickett
Carolyn and Hadleigh Howd
Catherine McCall
Chris Becker
Claire Tiernan
Crystal Morphis
Darby McCarty
David and Elizabeth Peters
David Stenson
Dawn and Gary Davis
Diane Lane
Dub & Murray Martin Trust
Edward Weaklely
Emily Peters
Evelyn Brannon
Evelyn Miller
Gale Baullinger
Gay Bryant
Gerald Jones
Harrell and Sandra Baskin
Helen and Daryl Boggs
Helen Jones
Ingo and Elaine Hentschel
Jack Smoot and Sally Blankenship
Jane Steeves
Janet Davis
Jean McLaughlin
Jeff Hatfield
Jerry Jackson and Jeff Harris
Jess and Debbie Austin
Joann Hartung
Joanne Chan
Joanne Letendre
Joe and Jean Karpen
JoEl LoGiudice
John Armstrong
John VanLandingham
Joseph and Susan Ontko
Judy Bourne
Karen Hunt
Kathi Osborne
Kathryn Doster
Ken Byars
Laurie Alsobrook
Laurie Strand
Letitia Iorio
Linda Kinsinger
Lisa Moerchen
Louise Horn
Luann and Jim Waters
Lucia Patrick and Ed Bowman
Lyndhurst Foundation
Lynn Erbrick
Lynn Krueger
Madeleine Meyer and Martin London
Marilyn Schuler
Martha Keller and Ronald Ripley
Martha Shafer
Mary Ackerly
Mary Lynn
Mary Metzler
Nadine Gibson
Nancy Farnham
Nikolay Kalinik
Pam Boland
Phillip and Virginia Mattox
Rachel Bell
Ray Anderson
Rebecca and Lewis Monegan
Rebecca Cultra
Relia Mae Scheib
Robert Bixler and Cynthia Carlisle
Robert Grand
Robert Rollings
Robert Swain
Roberta Black
Robin Graham
Ron Bohrer and Larry Castleberry
Russell and Sheri Liles
Ruth Ann Fay
Sharon Winters and Kendall Reid
Shell Oil Company Foundation Matching Gifts
Stacey Berkheimer
Stephen Keteltas
Susan Cirulli
Susan Overton
Susan Sasser and Nancy Richards
Terri Colangelo and Chad Bushnell
Thomas Dillon
Todd Moerchen
Tommye and Thomas Scanlin
Verne and Barbara Ingersoll
Virginia Miller
Virginia Moreland and David Groce
Wendy Webb and Steve Nesheim
Wueste Family Fund