17 Apr

Thank You, Blacksmithing Work Week Volunteers!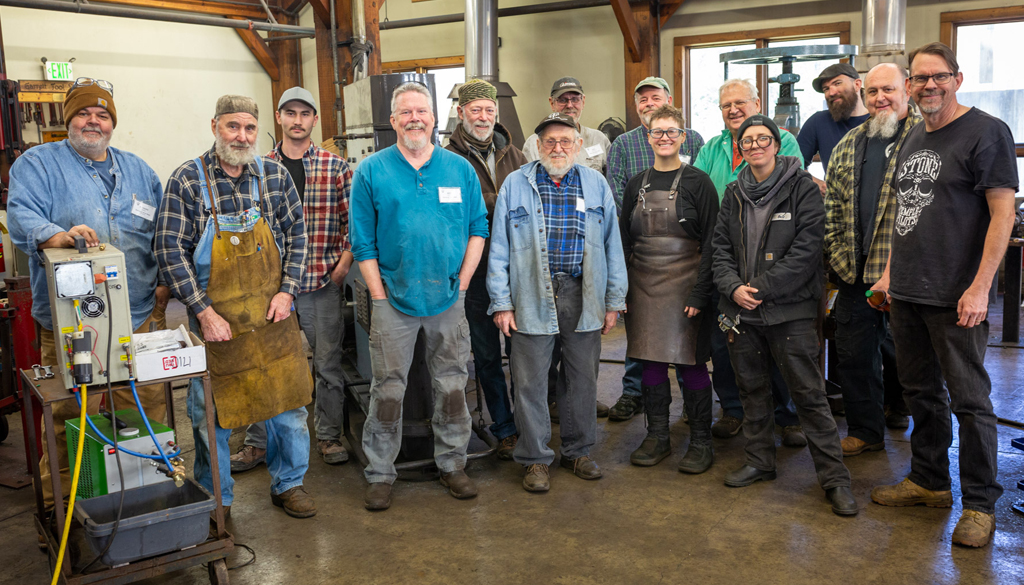 Work weeks are a wonderful annual tradition at the John C. Campbell Folk School. Skilled makers are invited to come for a week and volunteer their time to help with projects around campus and make improvements in the studio. Currently, we have Blacksmith Work Week, Woodworking Work Week, and Weavers' Work Week, and you can see hallmarks of their work all across the Folk School–from the iconic red railing in the center of campus to the colorful Sticks-in-the-Mud Morris Dance-inspired panels hanging in our Dining Hall.
We're grateful for the outpouring of support and the generosity of our volunteers, and look forward to their contributions every year. Below, read short summaries of 2023's Work Weeks from our studio coordinators and join us in celebrating their accomplishments!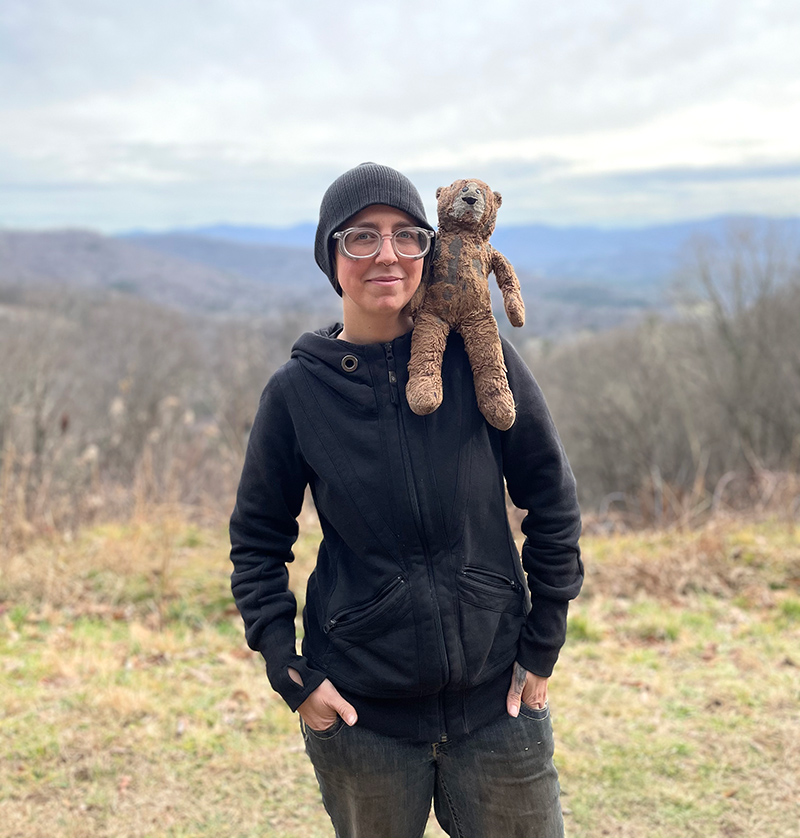 From Blacksmithing & Metals Coordinator Elizabeth Belz:
⚒️⚒️⚒️⚒️Another Blacksmiths work week is officially behind us!⚒️⚒️⚒️⚒️
This year we had a total of 16 smiths on campus. They were able to get SO SO much accomplished! These volunteers were serious they worked from 9 a.m. till 9 p.m. EVERY DAY!!!!! Terra thankfully kept them rich in snacks, and we had a handful of locals who stopped down to see Clay and to see what was being made.
Some things we accomplished last week included but are not limited to the following list:
Sculpture to hold another sculpture for the garden (Very meta)
4 new forge beds installed
All hammers rehandled and dressed in the shop
Pieces for 17 new campus signs completed
A railing for Log House
Cart for our new induction forge that was donated
Motor repair on the power hammer
The barn storage for blacksmithing was cleaned out and reorganized (it's unrecognizable!)
New Stanchions for the shop to be used for crowd control during demos
clothing arms for the craft shop
Made and installed a new picket for the smaller chunk of the red railing by the craft shop (This was a serious job)
New hooks for Basketry for outside
Spring pole lathe parts for Wood Workings upcoming class
Made a fire poker for the kitchen's smoker
AND SO MUCH MORE ………
Support the Blacksmithing Program