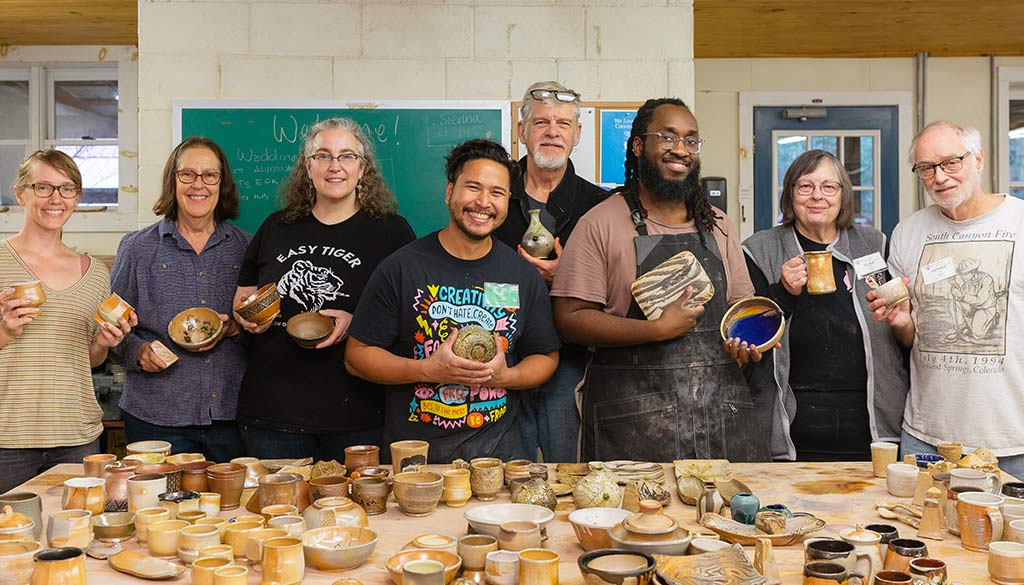 20 Mar

Donate Today: Help Us Accomplish Our Spring Goal

A few times each year, we reach out to our friends for support of our efforts. Our goal this spring is to raise $52,000 to help us do our folk school job: encouraging lifelong growth through creative explorations and interpersonal connections.

This spring, as we try to reach our goal, we'll share stories through email and social media highlighting the incredible work happening at the Folk School. We'll spotlight programs and experiences that wouldn't be possible without your generous support. We'll share enthusiastic and heartwarming messages we've received from our Folk School family. We'll provide real-time updates to our donors, letting you know how close we are to accomplishing our fundraising objectives. We appreciate those who have donated already; at kickoff, we've already raised 18% of our goal!

Another new feature this time around: we have introduced a new online donation form where you can make one-time or recurring annual contributions to our annual fund. It's integrated throughout our new website and available at folkschool.org/giving.

If you've recently joined us or seen our newest catalog, you know the Folk School is full of energy and creativity. This year, we'll offer 846 classes for people of all skill levels in 46 program areas of craft, art, music, dance, and foodways. Through scholarships, mentorships, internships, artist residencies, and our work-study and student host programs we spark self-discovery in those who might not otherwise have an opportunity to engage with us. This includes tuition discounts for local residents, young adults, and teachers. Children explore their creativity through our Little Middle Folk School, Intergenerational Week, and our Junior Appalachian Musicians (JAM) program. Olive's Porch, named after our co-founder Olive Dame Campbell, offers engaging hands-on workshops in nearby Murphy. Our online classes through Lessonface allow people to easily have the Folk School experience right at home. And both students and community members enjoy our robust events calendar, including weekly concerts and dances.

Your gift will help us attract our talented instructors and staff, maintain studios, housing, and other buildings on our large, historic campus, and so much more. By donating, you ensure a better experience for yourself and other learners. Together, we make a great Folk School!