14 Feb

Cover Story: Beekeeping with Virginia Webb

Each spring, Virginia Webb's beekeeping class starts with a parade.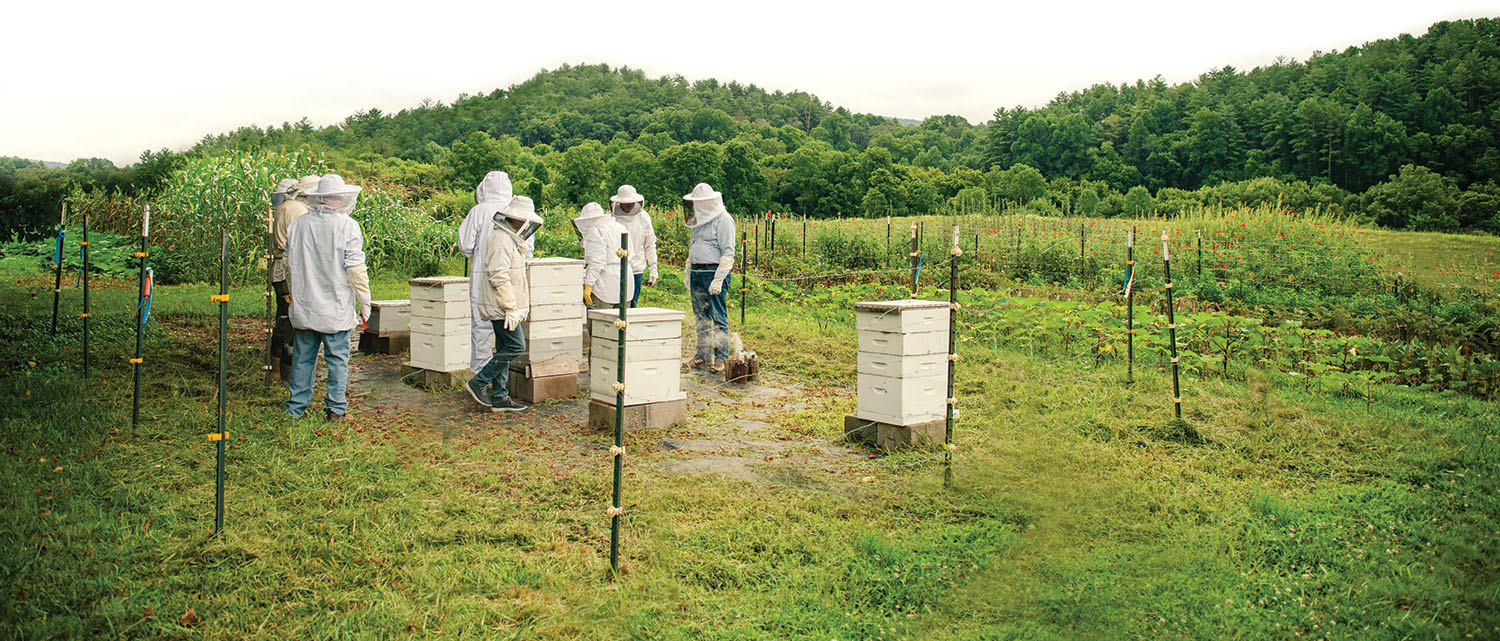 Students suit up, looking like astronauts, and ceremoniously march from the classroom to the garden with a three-pound colony in tow. Virginia, a third-generation beekeeper, expects these bees to produce over 150 pounds of honey by the season's end. And thanks to her knowledge and instruction, it will be some of the best honey in the world. 
Don't take our word for it; Virginia, and her late husband Carl, have won numerous local, state, national, and international awards for their harvest over the years, including four gold medals for Best Honey in the World at the World Honey Show. Her farm in Clarkesville, Georgia, contains 225 hives, housing between 12 to 16 million bees and producing tons of delicious honey for customers worldwide. Virginia has been teaching at the Folk School for fifteen years; her classes are geared toward those who may be interested in beekeeping but do not know where to begin. "Students from throughout the United States come to learn the joys of beekeeping," Virginia tells us, and she is delighted to educate them about the importance of the craft.  
In her beekeeping class, students get hands-on experience working with the Folk School's hive while learning the basics. They explore the tools and techniques needed to set up an apiary in their backyard, garden, or farm–whether they are embarking on a new weekend hobby or looking to start a renowned business of their own. In our late summer or early fall beekeeping classes, the honey harvested from our campus hives is often packaged for the Craft Shop to sell. It's a perfect gift for those looking to get a true taste of the Folk School.  
"Virginia gives 110%, and she is one of the most knowledgeable beekeepers that I know," says Karen Hurtubise, our Creative Program Advisor in Nature Studies, Gardening, Soapmaking, and Storytelling, echoing that Virginia is generous with her knowledge and equips her students with all they need to know to maintain a successful hive. Teaching at the Folk School is a highlight for Virginia, too, with the last day of each class being especially sweet. "The joy I see in the students' faces in tasting fresh honey is pure happiness. It's one of my favorite things to do in my class." 
Expert instructors leading small-sized, non-competitive classes create magic here week after week, and with over 800 offerings a year, there are plenty of experiences to be had. Our Nature Studies program is perfect for those looking to explore our natural world from all angles–by learning the ins and outs of mushroom foraging, how to maintain an active beehive, or discovering what makes Appalachia one of the most biologically diverse regions in the world. We hope to see you soon in Brasstown.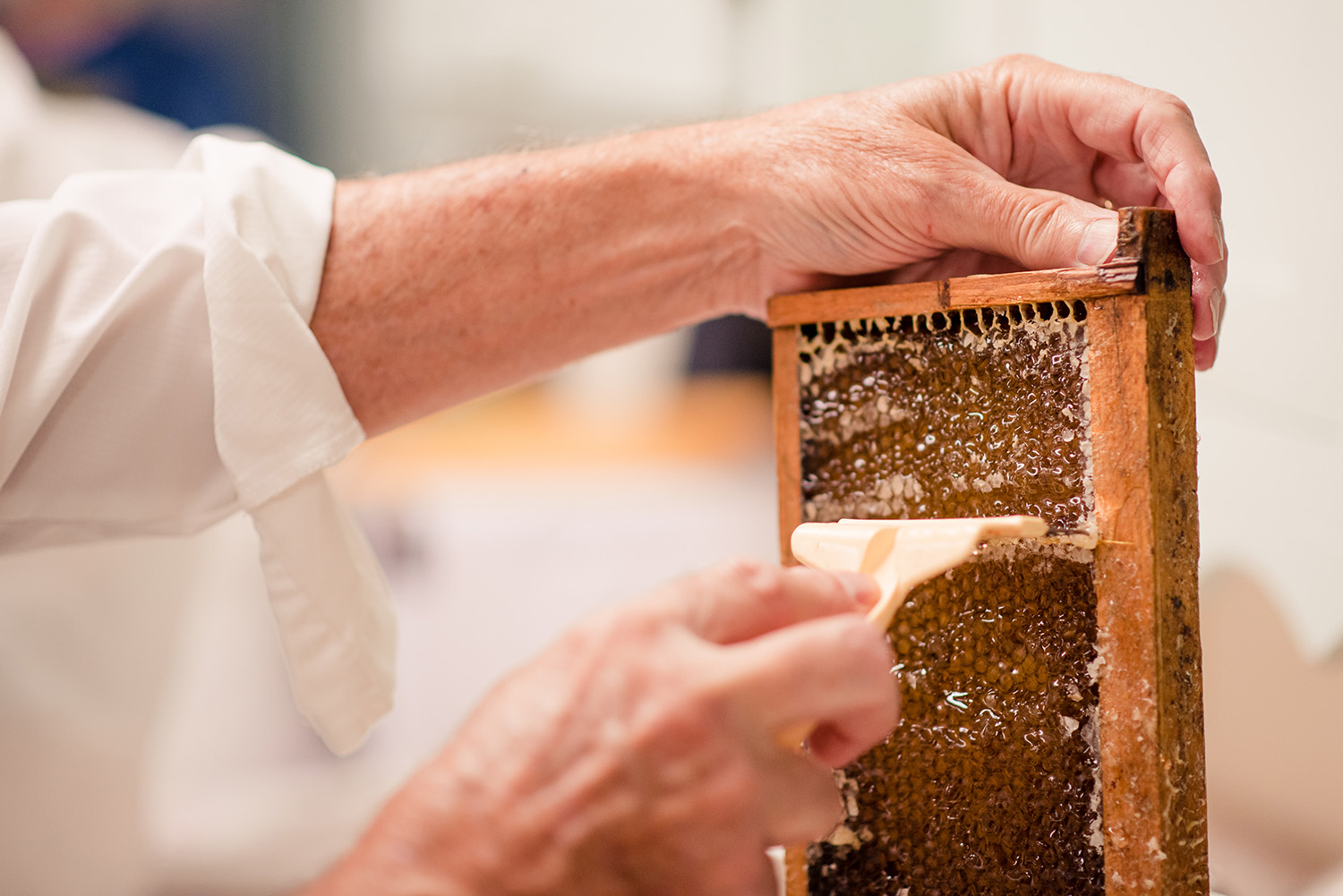 About our Nature Studies Program
The Folk School's 270-acre campus in southern Appalachia is home to an incredibly diverse ecosystem–and a wonderful classroom for those looking to learn from the land. In 2023, spend a week or weekend hiking with an expert naturalist, foraging for edible plants and craft materials, building a birdhouse, or learning about organic gardening. Our classes are led by accomplished and passionate instructors who will help satisfy your curiosity about the natural world. You'll leave here well-prepared to wander new terrain and embark on your own natural adventures. 
Explore Nature Studies Classes