07 Sep

Good to Be Together: An Interview with Zak Foster, Fall Festival Banner Designer 2022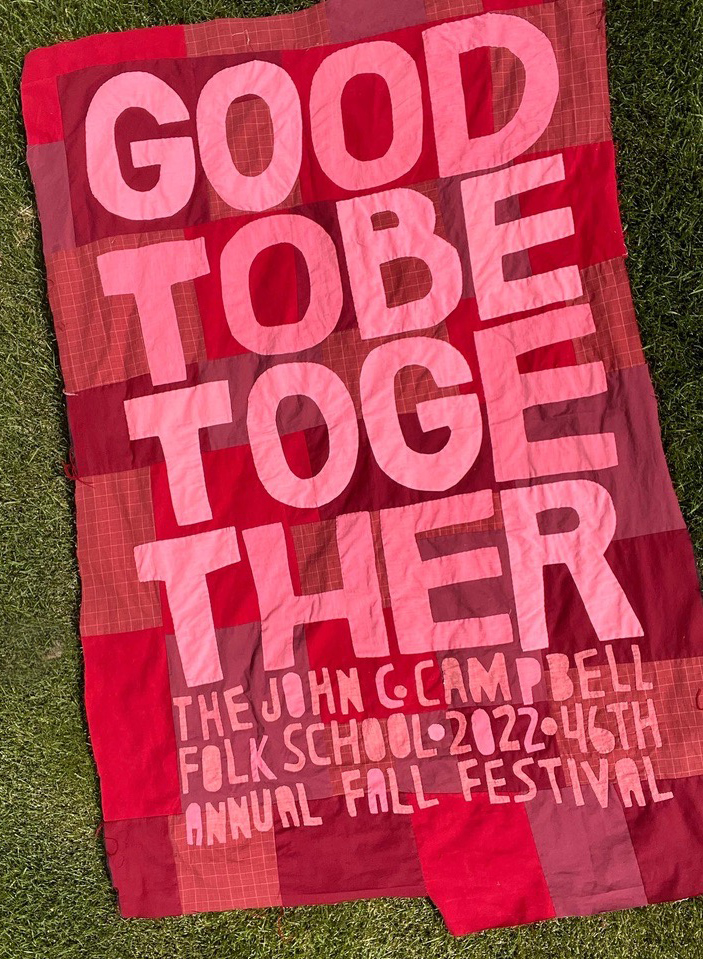 CP: We are so excited to have Fall Festival return on October 1 & 2 this year! We are also excited to have you design and create this year's Fall Festival banner which will be displayed in Festival Barn. Can you give our readers a little insight into the concept and design process?
ZF: It started with thinking about how different this Fall Festival will be than previous ones. We've all had to get used to interacting remotely to some degree over the last couple years, and this distance is giving us time to really sit back and appreciate what it means to share physical proximity with one another.
CP: Definitely! It is good to be together again! So, a consistent theme in past Fall Festival banners has been incorporating some of the current history of the time and place into the images and patterns. How do you feel like your banner is carrying on this tradition?
ZF: While I recognize that in some ways, this banner differs from previous Fall Festival banners, it still responds to the times and the heart of the Folk School. It's been tough to see a community, that so many of us have such fond memories of, have to change during this pandemic. To portray the last couple years, or using bright vibrant colors that have been established in banners in years past, just didn't feel accurate to me. Instead, I opted for a rich and subtle palette of shades of red, some dyed with madder root, to evoke the ties that still bind and keep this community strong.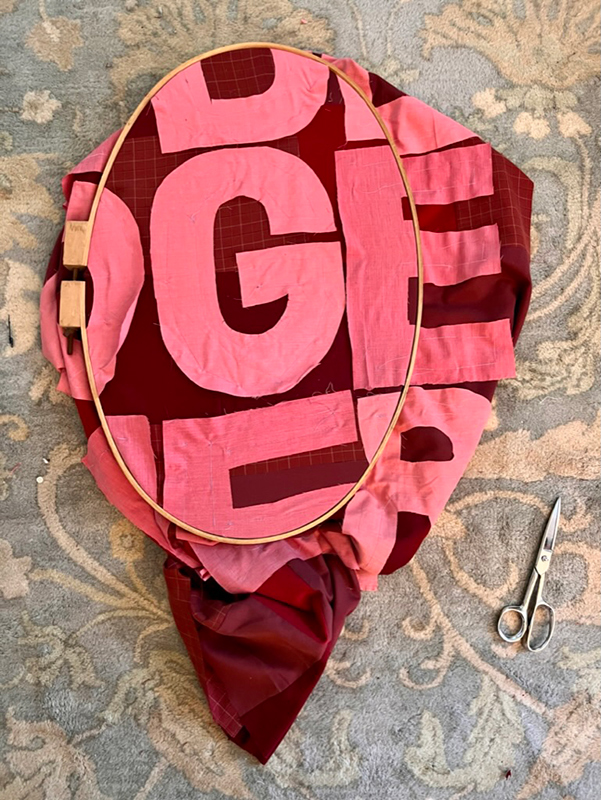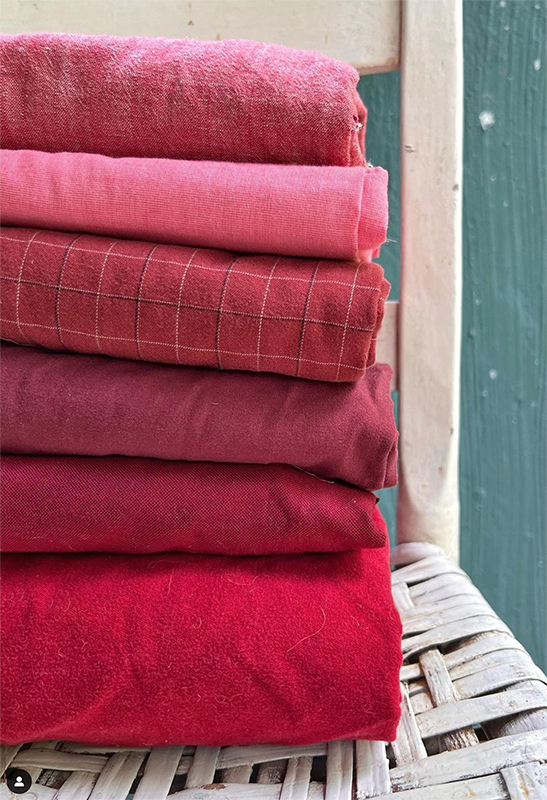 CP: What does "Good to Be Together" mean to you?
ZF: While there are various ways of being together, there is no substitute for sharing physical proximity with one another. It's in that space where we can carve out new memories: laughs &  jokes, impromptu insights, and moments that wouldn't have happened any other way. This banner is a monument to what can happen when the Folk School Community comes together.
CP: How did you choose the fabric? You are renowned for reusing fabric and upcycling. Is that part of this project?
ZF: The materials for this banner came primarily from two sources: upcycled shirts and bed linens, all tied together with a dying experiment gone wrong from a good friend in Tennessee. The yarn was made of organic cotton grown right here in the United States and dyed with madder root, but in the processing of the yarn, it got so tangled that they weren't able to use it for its original purpose and were going to throw it away. So that's how I came by it. It's been absolutely perfect for holding this quilt together. The fact that there's a colorful connection to roots speak to what so many folks experience when they come to John C. Campbell.
CP: Tell me about all the tiny hand ties on the quilt. Why did you choose to do that?
ZF: When given the choice, I like to hand tie just about everything. It's homey and nostalgic, and I love the texture that it gives. And in this particular piece, I like how it unites the patchwork background with the lettering. Almost like the pink layer hovers over the darker red layer thanks to the yarn.
CP: Are there two parts to the quilt? Rumor has it that one might be interactive for Fall Festival visitors?
ZF:  There are two parts this quilt! Along the lines of thinking about how good it is to be together, I wanted to create some kind of a document of attendance for this year's Festival. I've taken a separate piece of muslin with a black-and-white line drawing of the quilt top that every Fall Festival attendee will be invited to sign. After the festival, the sheet will get attached to the back of the banner, and become a permanent part of the Fall Festival Banner. What I really like about this idea is that signing an object is something that has to be done in person. Unfortunately, there's no way to remotely sign a quilt.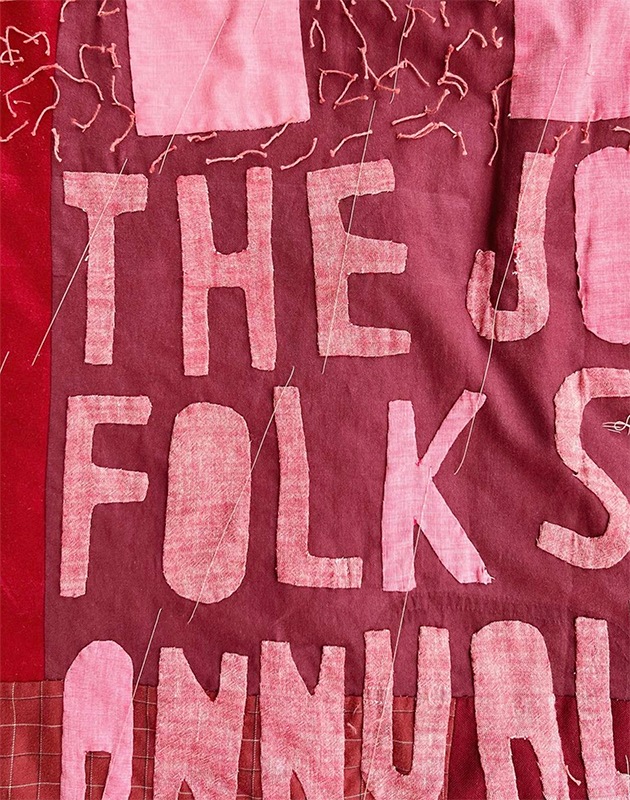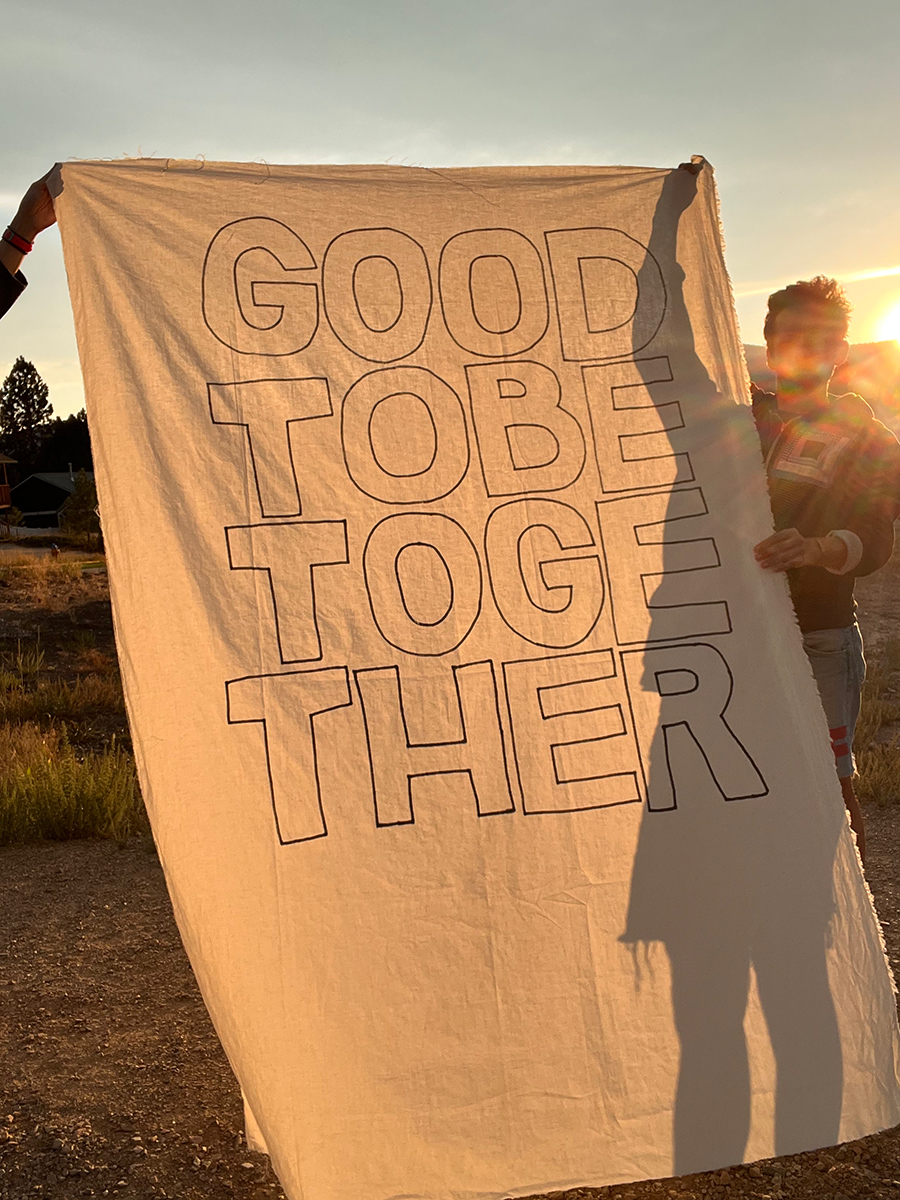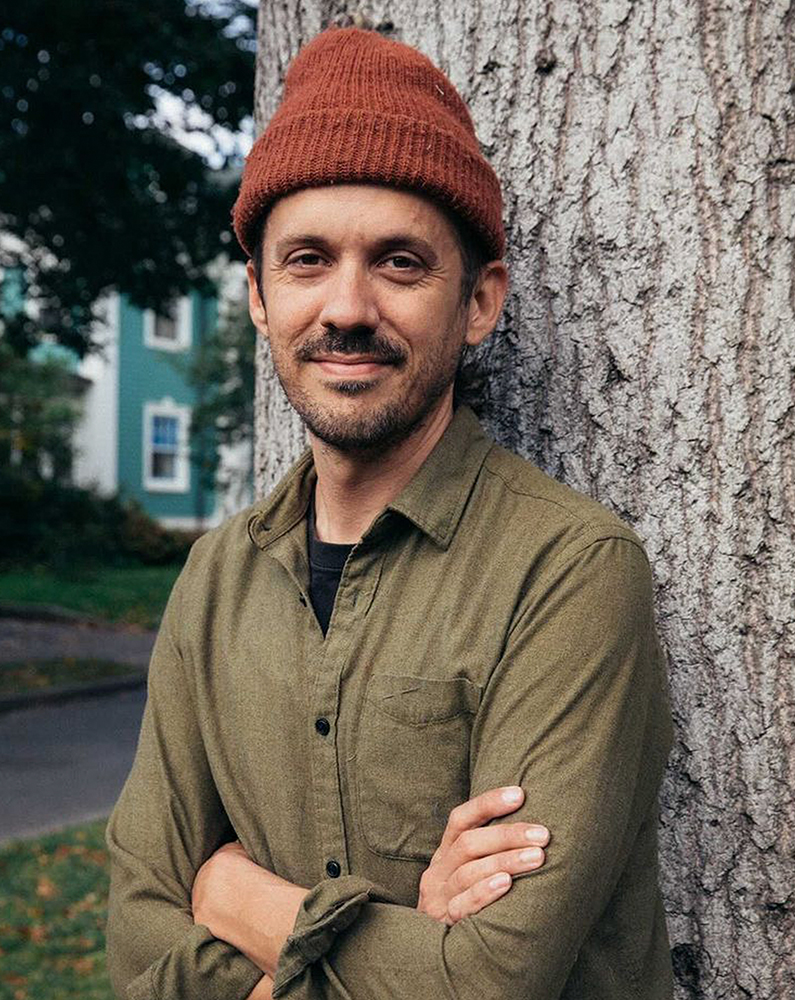 CP: What are three favorite things you love about fall in NC?
ZF: My birthday! The smell of drying leaves. Wearing a toboggan all day.
We invite you to celebrate Appalachian heritage at our 46th Fall Festival, featuring a wide variety of craftspeople, continuous live music and dance, craft demonstrations, good food, and much more! Saturday & Sunday, October 1 & 2, 2022 10 a.m. to 5 p.m..