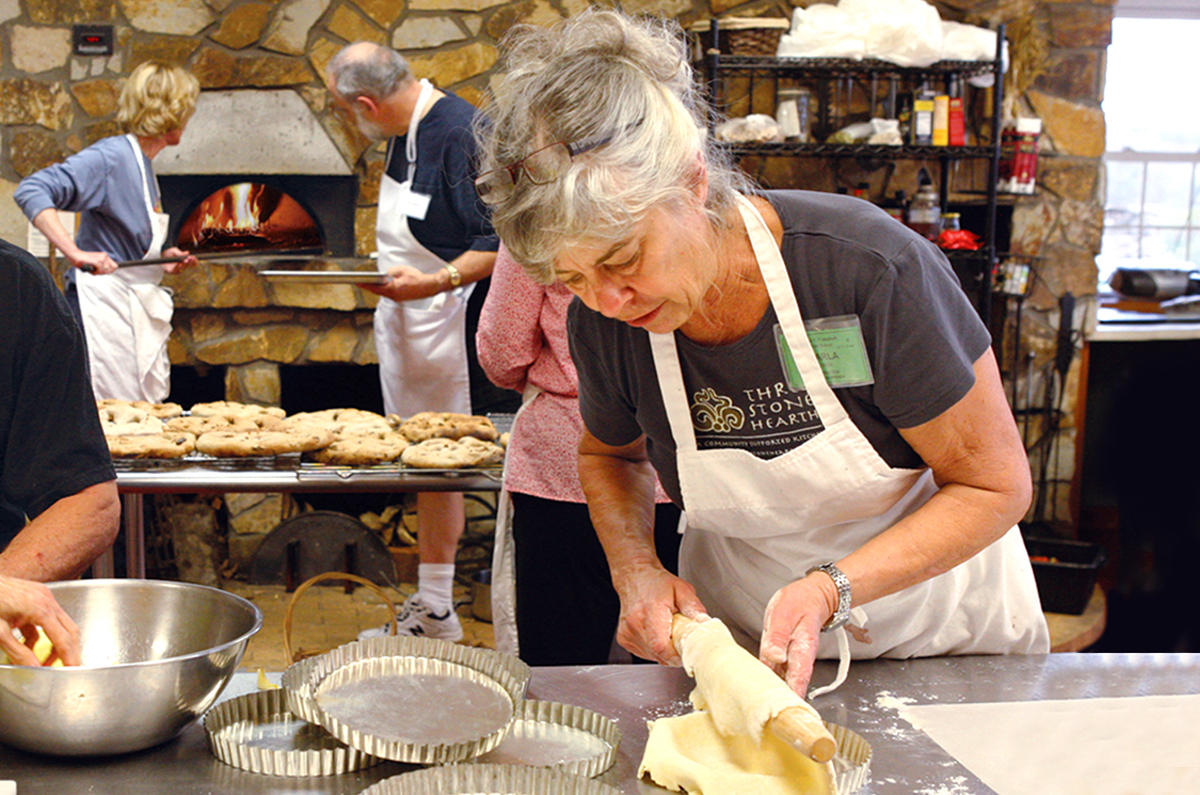 11 Nov

Remembering Carla Owen

We are mourning the loss of our dear friend, Carla Owen, who passed away on November 6, 2021. Carla was an integral part of the Folk School community in her many different roles, as a student, instructor, former Resident Artist in both Weaving and in Cooking, and so much more.

Carla studied art with a concentration in textile design at the University of Georgia. Later, she had her own homemade bread business, worked in a local bakery, and served an apprenticeship at Three Stone Hearth, a community-supported kitchen in Berkeley, CA that produces nourishing-traditions food.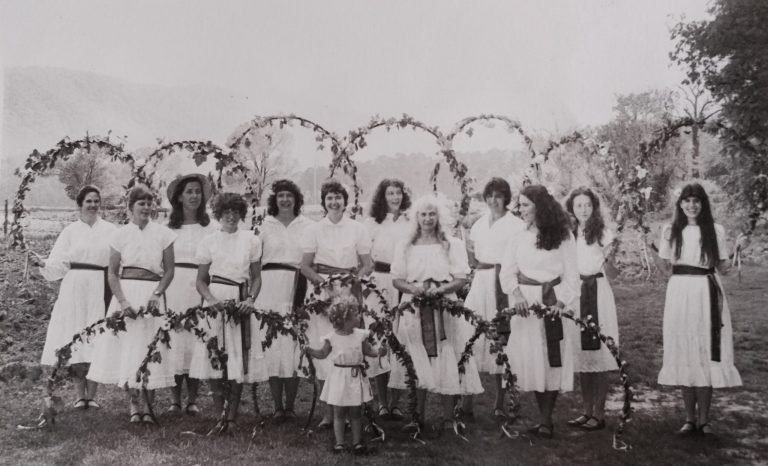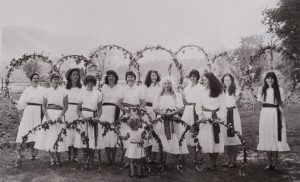 Carla (4th from right) with the Rural Felicity Garland Dancers at the dedication of Bidstrup House, 1983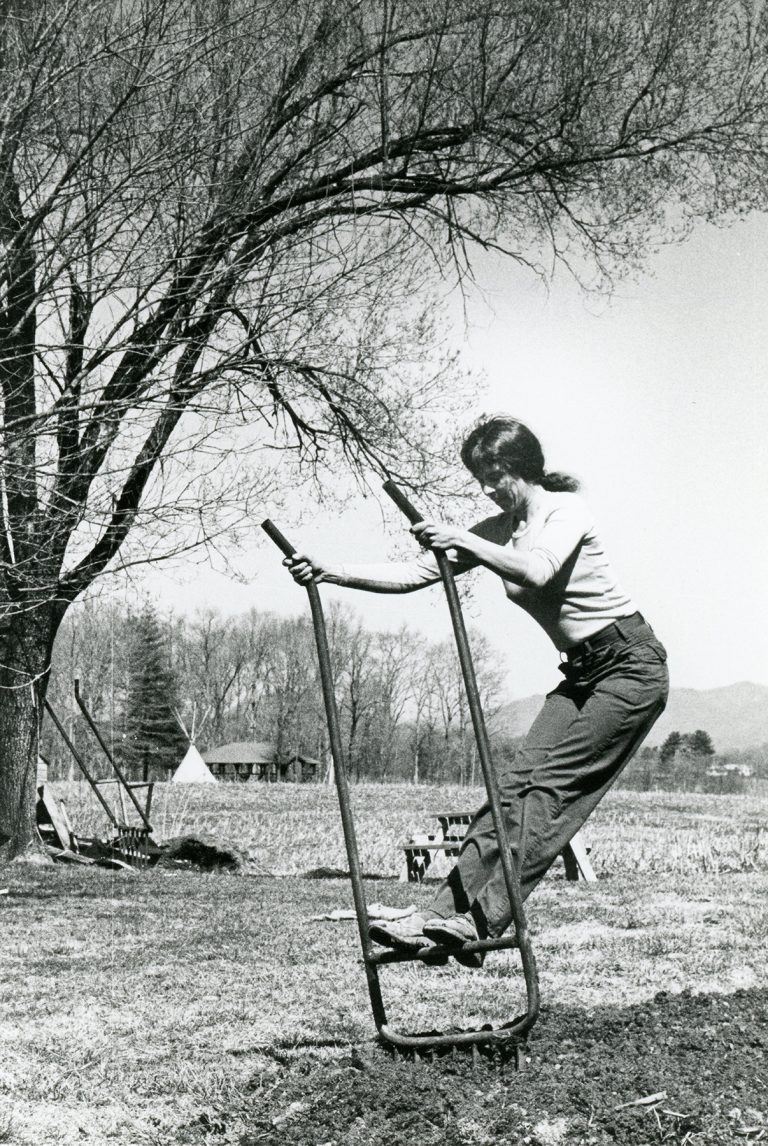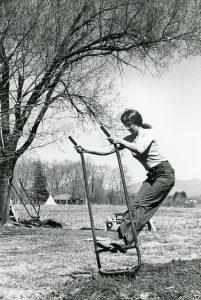 Carla in the homesteading program, 1980s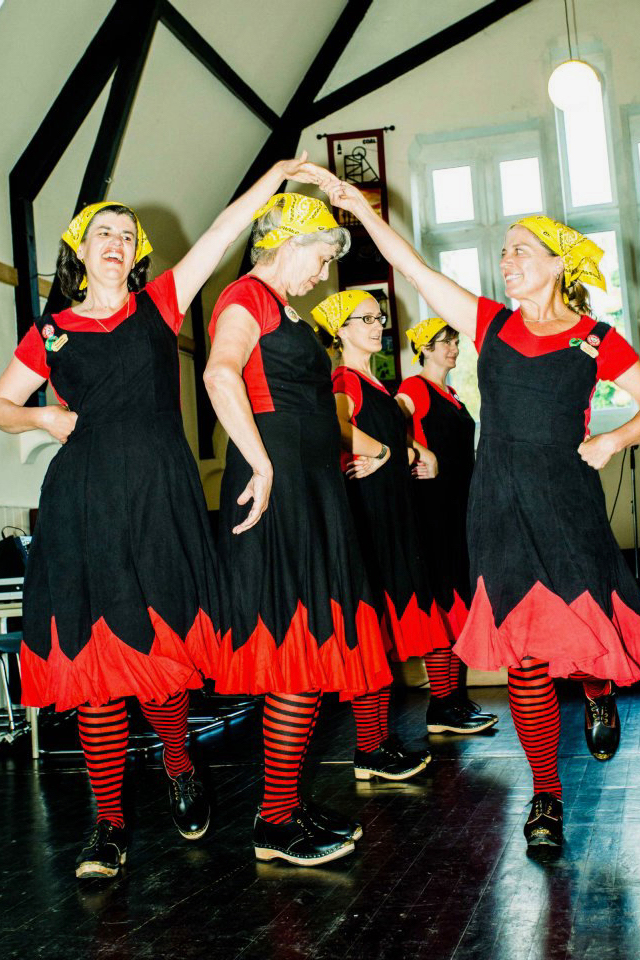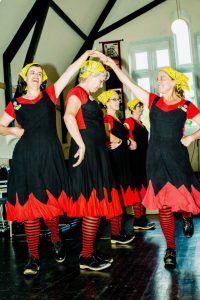 Carla with the Dame's Rocket NW Border Morris team, 2012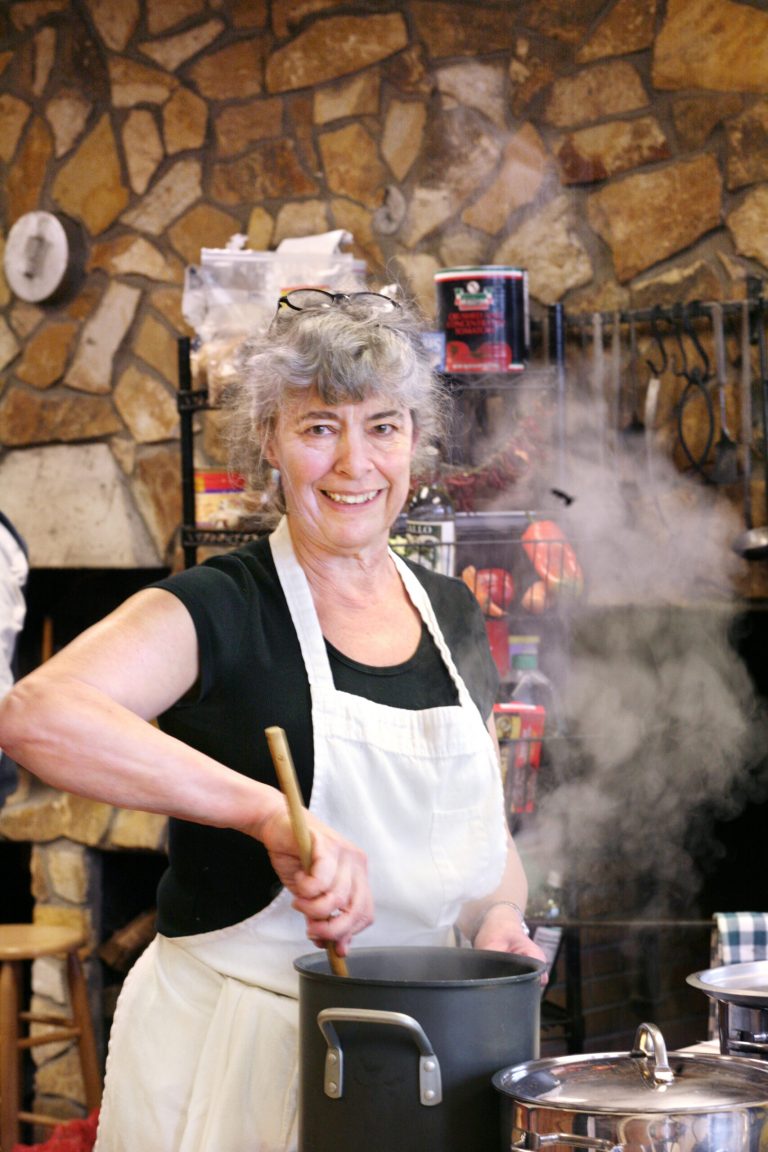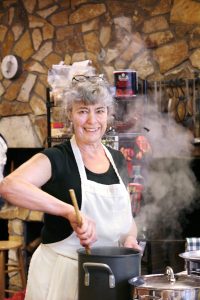 Carla in the Cooking Studio
In the 1980s, she was involved in the Folk School's homesteading program, a six-month course teaching back-to-the-land skills and food production, and she managed the Dining Hall. A master bread baker, she taught one of the first cooking classes offered by the school in the 1990s, "Soups & Breads," which became a perennial favorite. Carla was a Resident Artist in Weaving and was later co-Resident Artist in Cooking with Nanette Davidson until she retired in 2017.
Nanette told us that Carla's vast store of knowledge was a constant source of inspiration to many, including herself. "We collaborated on so many wonderful projects, built a great program together, and lifted each other up during good times and hard times," she said. "There are many things I still wanted to ask her about. She will be missed."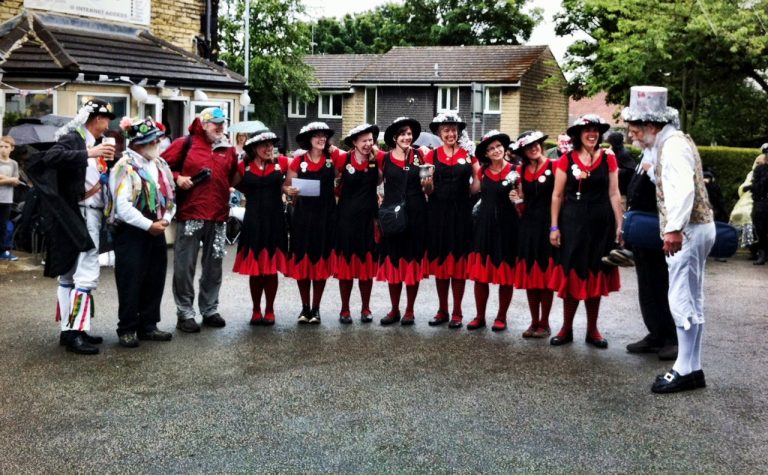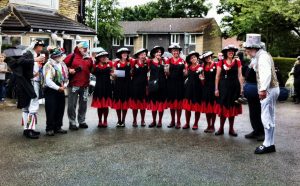 Carla with Brasstown Morris Dancers in Kenilworth, England, 2012. Dame's Rocket NW Border Morris won the Wickham Cup that year, becoming the dance-off's first international champion.
Carla enjoyed teaching cooking, organic gardening, spinning, natural dyeing, knitting, and feltmaking here for many years. She was also a dancer on Rural Felicity Garland Dancers and Dame's Rocket NW Border Morris, played with the Brasstown Morris band, and sang with the Mountain Community Chorus.
Carla was a true Renaissance woman of the Folk School, one whose tremendous impact touched folks near and far and helped shape our school into the place it is today. She will be greatly missed.