21 Mar

Thank You for the Wonderful Lessonface Experience

*Header: Here are just a few of the smiling faces we saw on Lessonface. It was wonderful to be connected virtually!

We send a big "thank you" to the students, instructors, and staff who helped to make our

Lessonface

classes a big success. So far, over 300 students enjoyed our online course offerings in 10 different media including cooking, fiber arts, glass beadmaking, music and dance, nature studies, painting, paper arts, photography, storytelling, woodturning and writing. Many participants said they would be interested in taking another virtual class.

We're glad the Lessonface platform could help us bring our instructors and students together. Lessonface was founded by Claire Cunningham, who was a work study student at the Folk School in 1999, and shares the Folk School approach to learning by fostering a supportive and non-competitive environment that places great value on the student and instructor experience.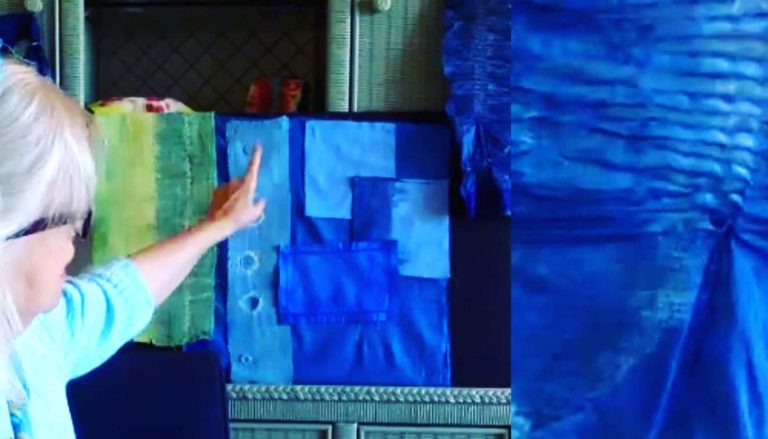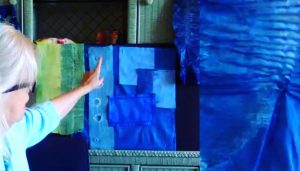 Beautiful student work from Jen Swearington's "Double Dip Shibori" virtual dyeing class.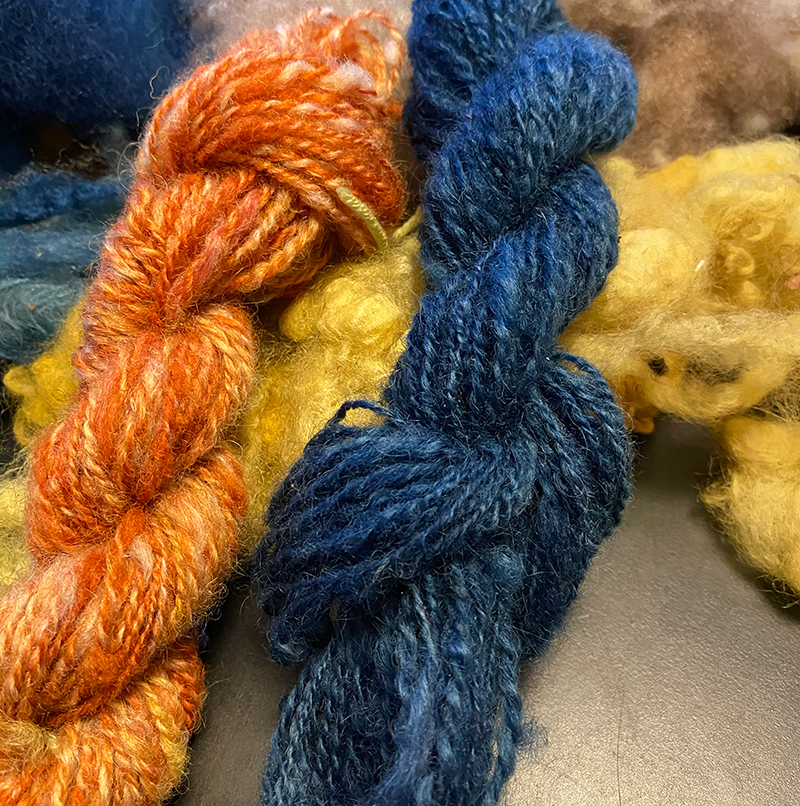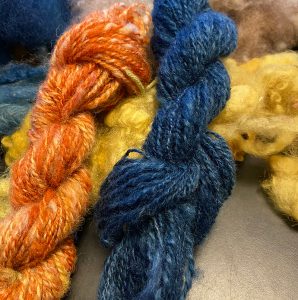 Handmade Yarn
A special part of these online Folk School experiences were "Virtual Closing Ceremonies" organized by Tammy Godfrey, Folk School Visitor Engagement Coordinator, where students and instructors share songs, artwork and photography produced during their sessions.
Here's what folks had to say…
"It is heartwarming to see so many returning and new students sharing their creative work during the Virtual Closing Ceremony. It feels like we are here together in the Community Room again." – Tammy Godfrey, Folk School Visitor Engagement Coordinator
"The closing ceremony was spectacular. The music played, the poetry reading, etc. was wonderful." – Joe Synan, Painting Instructor
"Lots of creativity here… not only in the classes and student work but also in the online program and ceremony as well." – Virginia Urani, Music Student
"Kudos to the Folk School for finding a way to bring its gifts to its students via Lessonface! Dana Wildsmith's writing class last week was nearly as good as the real thing. Missed, of course, were the camaraderie and the beautiful campus–I asked Dana for a photo of Harvest Room–but even when we return in person, the togetherness won't be the same for a while. The virtual class interaction and instruction were nearly as good as in-person." – Lova Lantz, Writing Student
"The folks at Lessonface have been very helpful and pleasant to work with. The Zoom sessions they've hosted to help Folk School instructors have been very useful. When emailed, they have responded in very good time. I was a bit hesitant at first about how the on-line experience with them would be, but quickly realized that it would be a positive experience" – Jim Morgenthaler, Photography Instructor
"I just want to say the online painting class with Bradley Wilson is absolutely wonderful!! I hope you all will offer more online classes, it's a real treat." – Mary Jane Lord, Painting Student