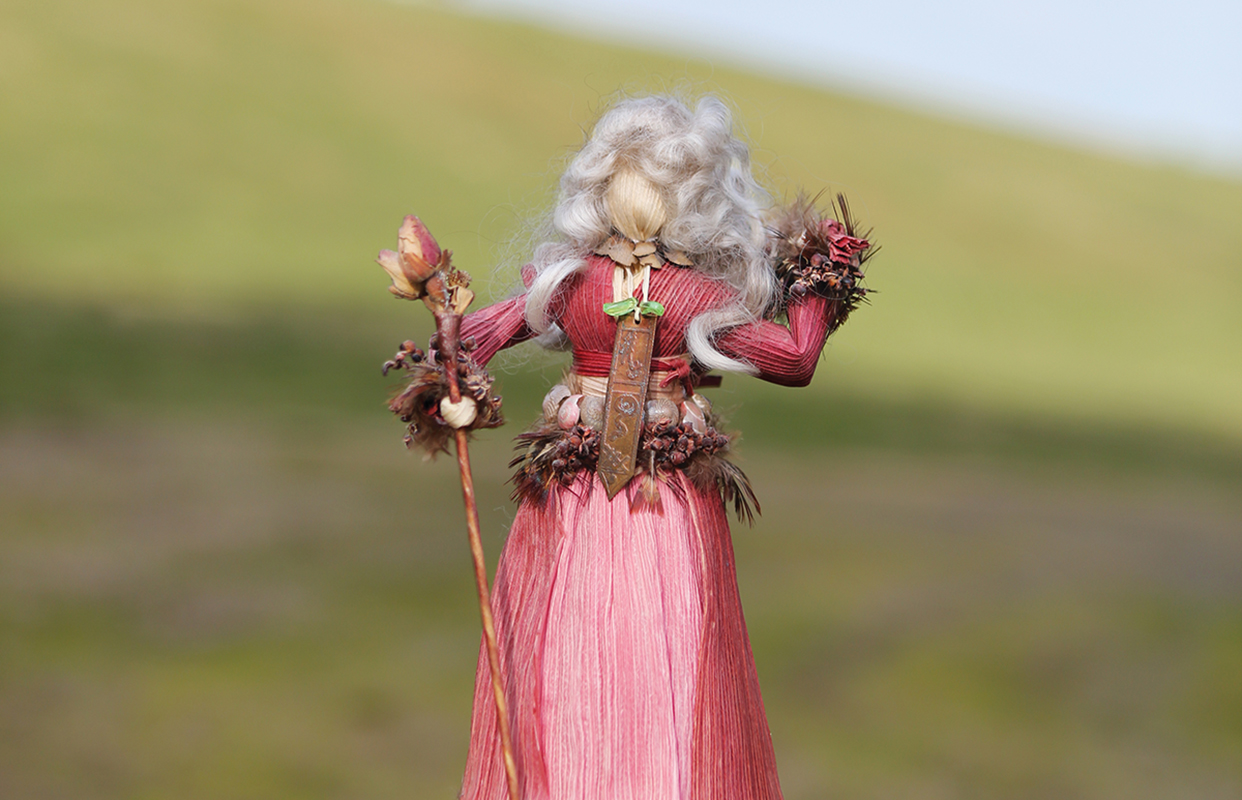 17 Nov

Making Colorful Corn Shuck Dolls with Anne Freels

We welcomed Anne Freels for our November segment of Appalachian Traditions, virtual discussions with instructors from our master-artist-led series on traditional Appalachian craft.
Appalachian Traditions Discussion with Anne Freels
Date Aired: November 30, 2020, 4 p.m.
Topic: Dolls
Enjoy a recording of this event below.
Anne's Bio
Anne is a full-time craft artist who has been making corn shuck dolls since 1975. She is devoted to the creative process of craft, and especially the alchemy of transforming raw, natural materials into new forms. She dyes the natural dried corn shucks by hand, then rolls and ties them into the doll figures, using a variety of natural materials and repurposed objects to embellish the dolls. Anne's dolls represent her imaginative notions of folklore, legend, myth, and earthly and celestial entities, as well as traditional Appalachian themes. Because of her interest in keeping corn shuck doll craft alive, Anne teaches workshops and classes, and has authored an instructional book on the craft: "Making Colorful Corn Shuck Dolls." You can find her work at various craft galleries and shops in the southern Appalachian region.
Photos of Anne's Work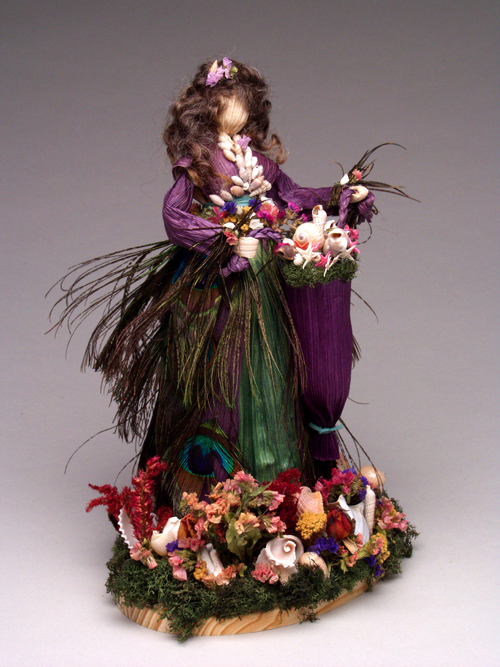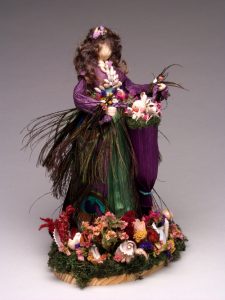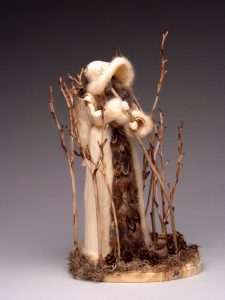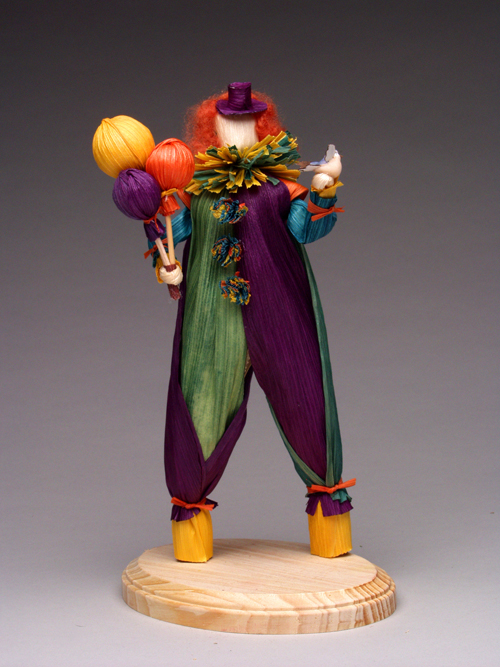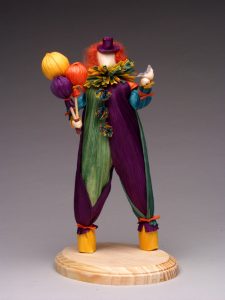 History of Corn Shuck Dolls
Corn shuck dolls originated and have been made by Northeastern Native Americans for more than a thousand years. These dolls are created out of the husk, or dried leaves of a corn cob.  These dolls were created as young children's toys and typically do not have a face, although some may have dotted eyes. Traditional explanations of this are the Spirit of Corn, one of the Three Sisters (inseparable, indigenous crops that were known to grow and thrive together), made a doll out of her husks to entertain children. As time went on, the doll began to spend less time with the children and more time paying attention to her own beauty. Because of the doll's vanity, her face vanished. In some faiths, corn shuck dolls are thought to be magical charms that protect the home, family, and livestock.
About Appalachian Traditions
Appalachian Traditions is a virtual discussion series with instructors from our master-artist-led series on traditional Appalachian craft. These free, hour-long conversations provide a space for instructors in traditional craft to share their personal stories and discuss their creative process. We'll explore the historic role of craft in Appalachia, examine its continued relevance today, and learn how practitioners are working to promote their craft and inspire the next generation of traditional makers.
Appalachian Traditions is part of a grant-funded program designed to connect highly-skilled Appalachian craft instructors with present-day students. Although we are not able to hold this series of master-artist-led classes in person, we hope to use this digital platform to celebrate traditional craft and help viewers connect with and learn from master artisans.
If you've missed our previous Appalachian Traditions discussions, recordings are available to watch at any time through our YouTube channel.