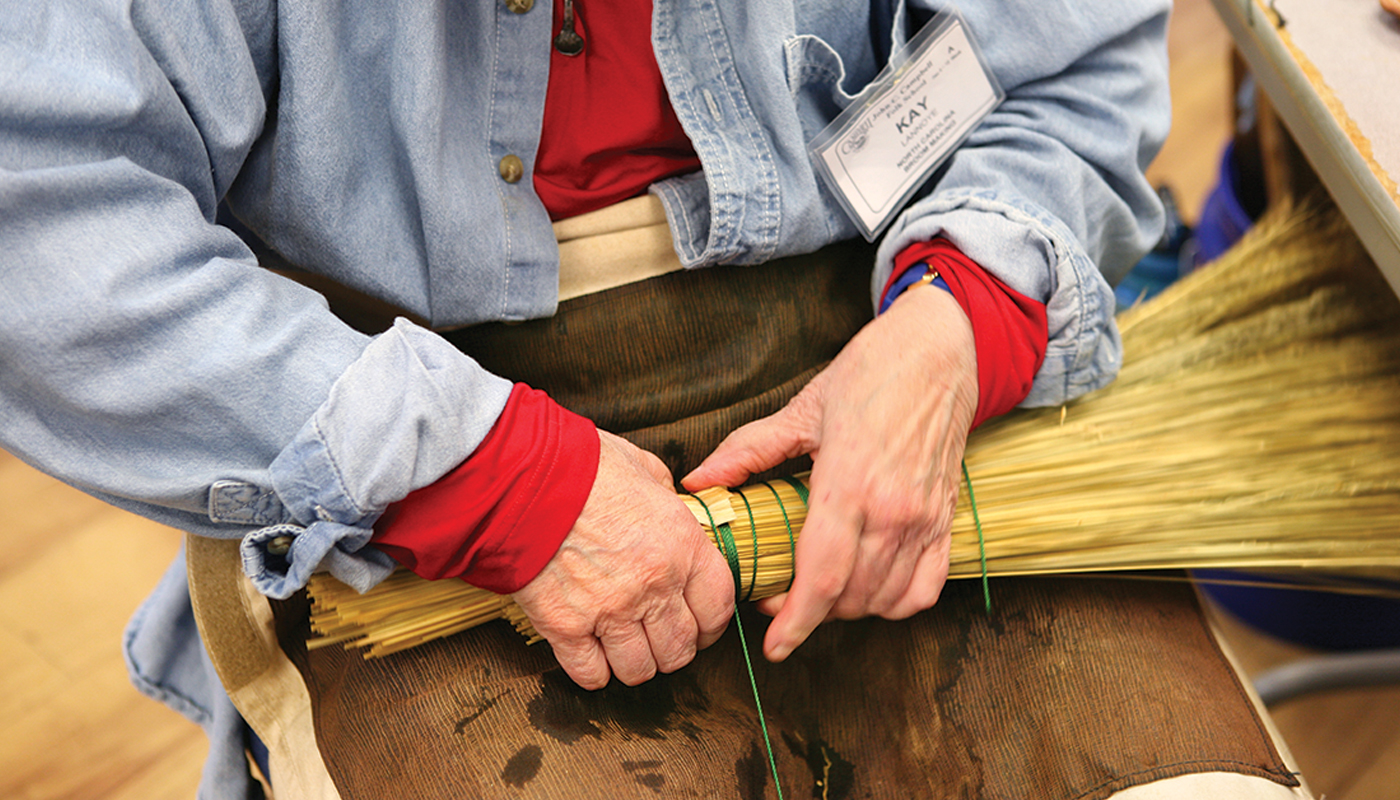 24 Aug

Appalachian Broom Making with Marlow Gates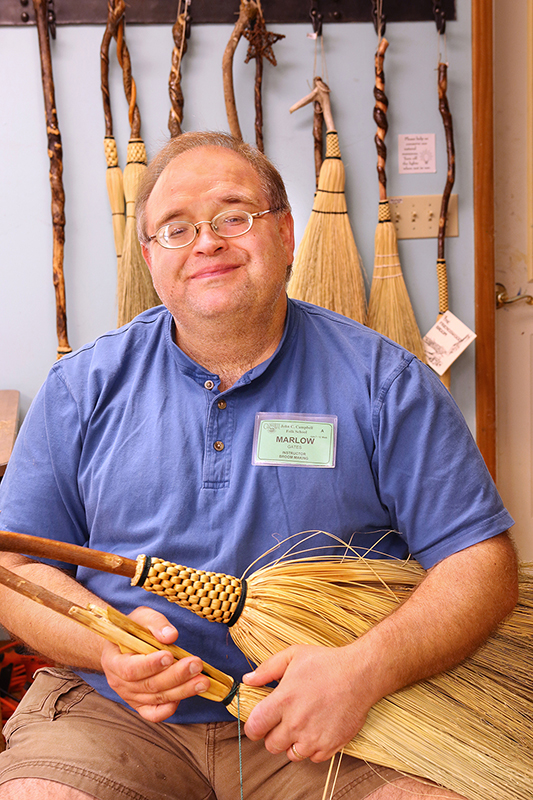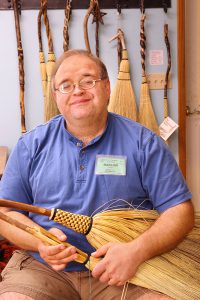 Whatever your abode, castle, or cottage, you most likely have a broom in your home or hanging on your hearth. From besoms and cobweb brooms to more modern flat brooms and whimsical sculptural objects, brooms are important cultural symbols used for decoration and ritual, as well as functional tools.
Renowned Appalachian broom maker Marlow Gates has been teaching broom making at the Folk School every year since 1998. Marlow Gates is a second-generation broom maker, carrying on his father's tradition of craftsmanship. On September 14, 2020, Marlow presented a talk about his handmade brooms as part of our Appalachian Traditions Discussion series.
Appalachian Traditions Discussion with Marlow Gates
Date: September 14, 2020
Time: 4 p.m.
Topic: Broom Making

Marlow's Bio
Marlow is a second-generation broommaker, carrying on his father's tradition of craftsmanship in broom making. Rumor has it that he has been tying brooms since he was 5 years old ("bonus points" to any student who brings in the tabloid article from 1977 which verifies this rumor). With a degree in design from North Carolina State University, Marlow now joins his wife, Diana, in creating brooms as functional art at their studio in Big Sandy Mush, North Carolina.
A Variety of Brooms Created by Marlow Gates, Courtesy of the Friendswood Brooms Website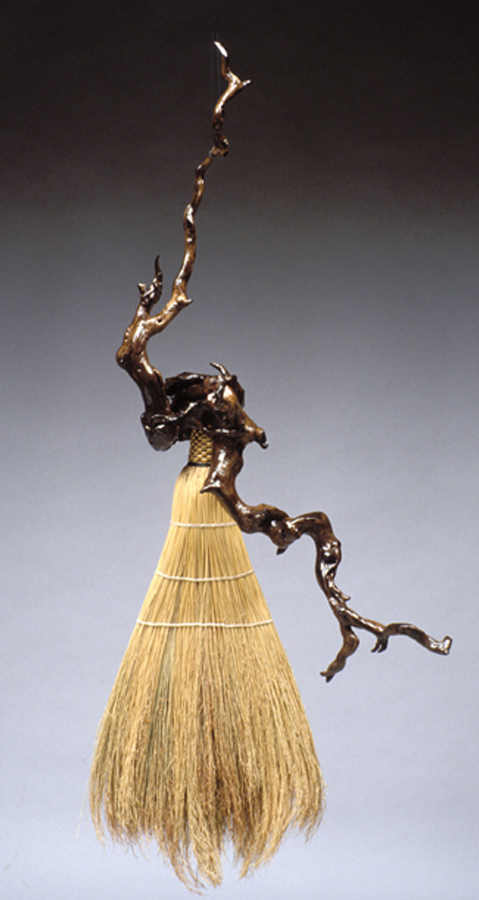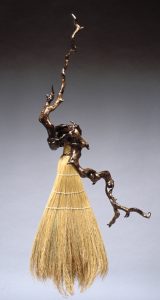 "As Above, So Below"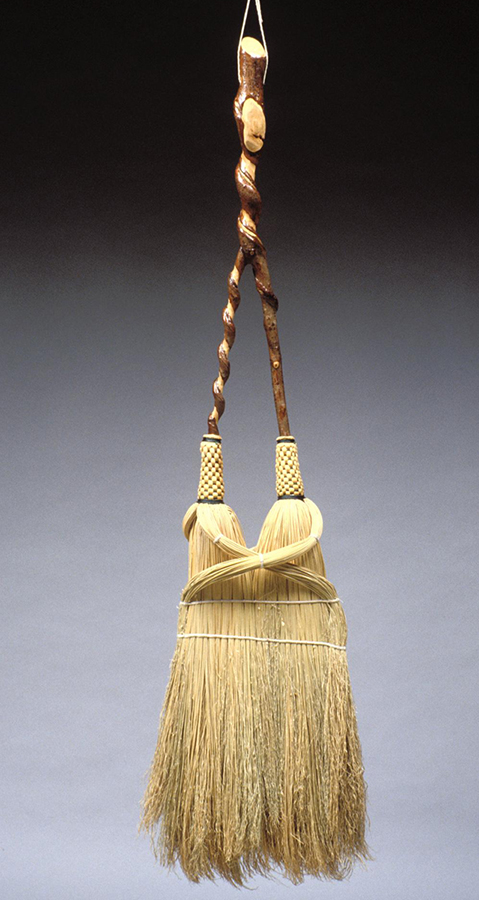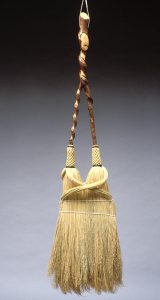 "Wedding Broom"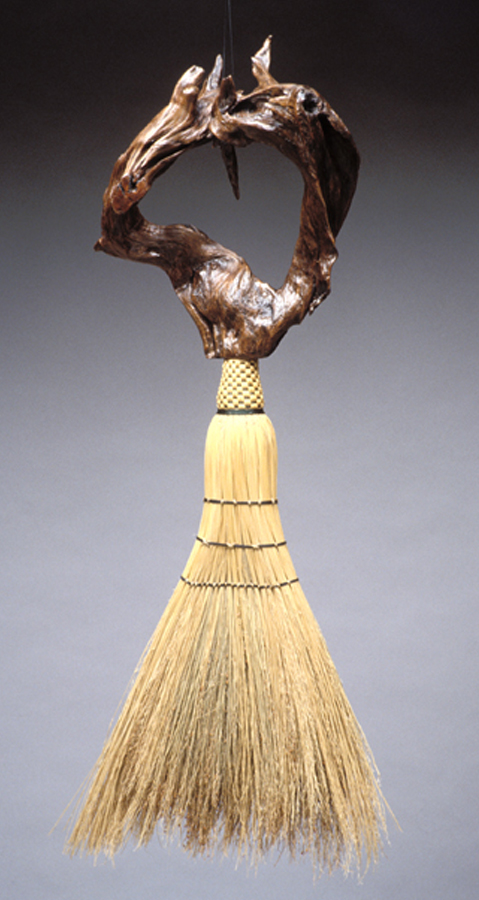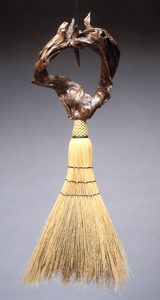 "May The Circle…"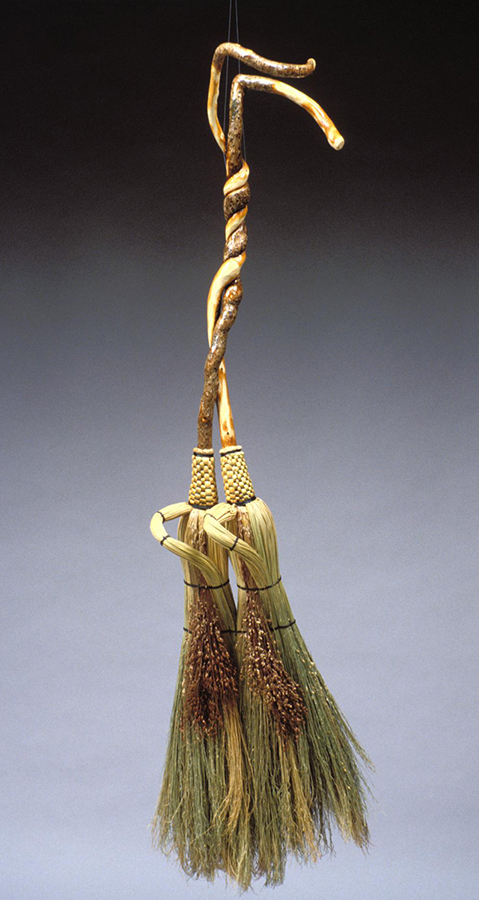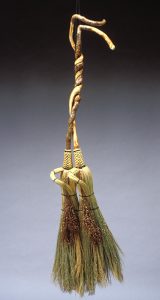 "Double Bittersweet Fairy Duster"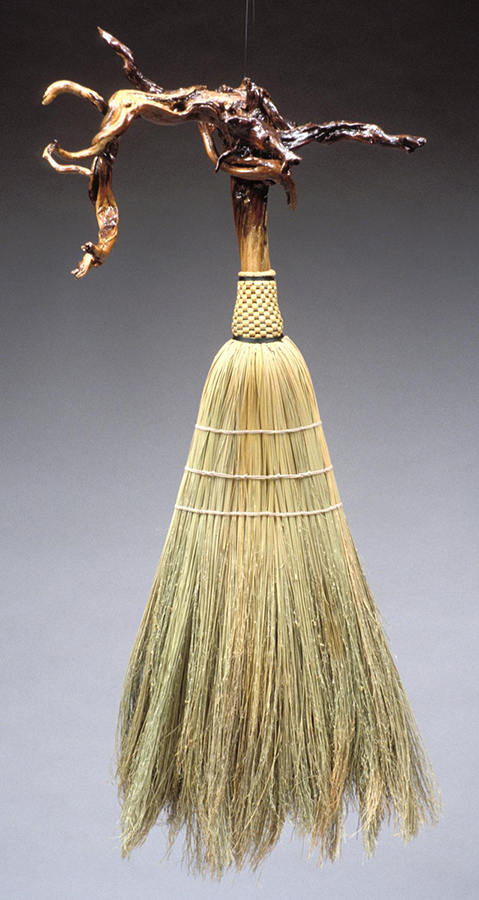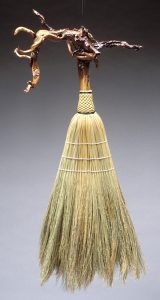 "Roots"
Appalachian Traditions are virtual discussions with instructors from our master-artist-led series on traditional Appalachian craft. These free, hour-long conversations provide a space for instructors in traditional craft to share their personal stories and discuss their creative process. We'll explore the historic role of craft in Appalachia, examine its continued relevance today, and learn how practitioners are working to promote their craft and inspire the next generation of traditional makers.
Appalachian Traditions is part of a grant-funded program designed to connect highly-skilled Appalachian craft instructors with present-day students. Although we are not able to hold this series of master-artist-led classes in person, we hope to use this digital platform to celebrate traditional craft and help viewers connect with and learn from master artisans.
Photos from Marlow's Folk School Broom Making Classes

A Video of Marlow's Broom Making Proccess
Enjoy a video of Marlow from the Southern Highland Craft Guild created by guild member, Diana Gates.