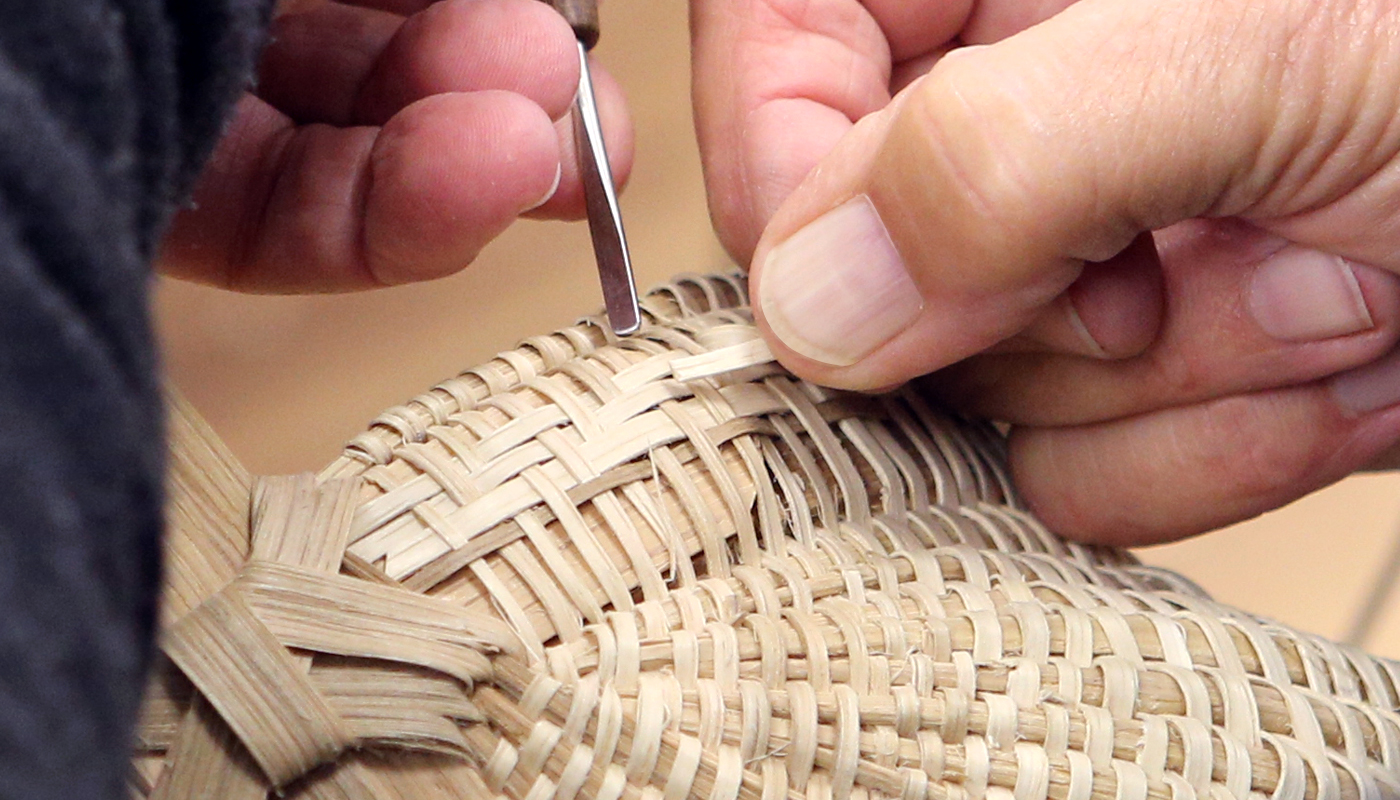 26 Apr

Cannon County Basket Tradition with Sue Williams

Sue Williams is recognized for the preservation of the Cannon County white oak basket making tradition, one of the most renowned basket making traditions in the United States. Sue's commitment to education, advocacy, and teaching the tradition has secured a future for the this style beyond the original basket making families of Cannon County, Tennessee. We are delighted to have Sue teach the Cannon County white oak basket style regularly at the Folk School. Sue will be joining us for a virtual discussion this Monday April 27 as part of our Appalachian Traditions discussion.

Sue began making white oak baskets over 30 years ago. She has studied with master white oak basket makers, Gertie Youngblood and Mary Jane Prater. Sue has been an exhibitor/demonstrator for the annual White Oak Craft Fair in Cannon County for 15 years, winning Best of Show numerous times.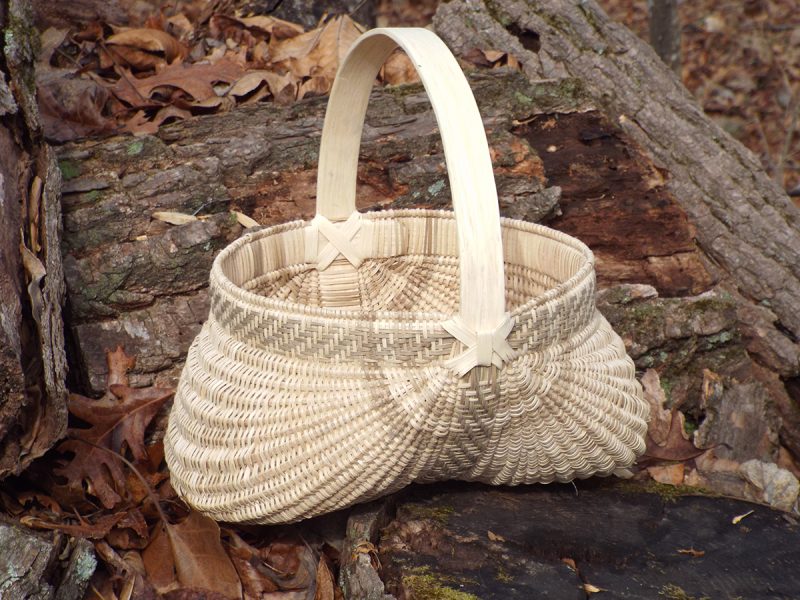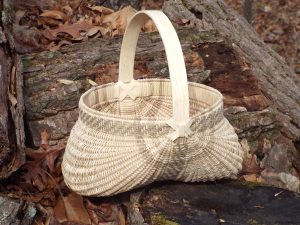 White Oak Egg Basket by Sue Williams
Check out this wonderful documentary by the TN Arts Commission about Sue, who was one of only nine recipients in 2019 of their inaugural In These Mountains: Folk & Traditional Arts Master Artist Fellowships, a program of South Arts designed to highlight and support exemplary traditional bearers from the Appalachian region of Tennessee, Kentucky, and North Carolina.
Video courtesy of Tennessee Arts Commission.

About the Cannon County Style
Ribbed baskets, constructed of ribs, hoops, and splits, are typical of Tennessee-style basket making. The traditional ribbed egg basket (basket pictured to left by Sue) is the most popular style created from these three elements. The material used is white oak which is abundant in Cannon County. The Cannon County style baskets also feature the "Cannon County Tie," an X pattern, with a bar woven where the basket handle meets the rim. Cannon County is a county located in Tennessee, southeast of Nashville.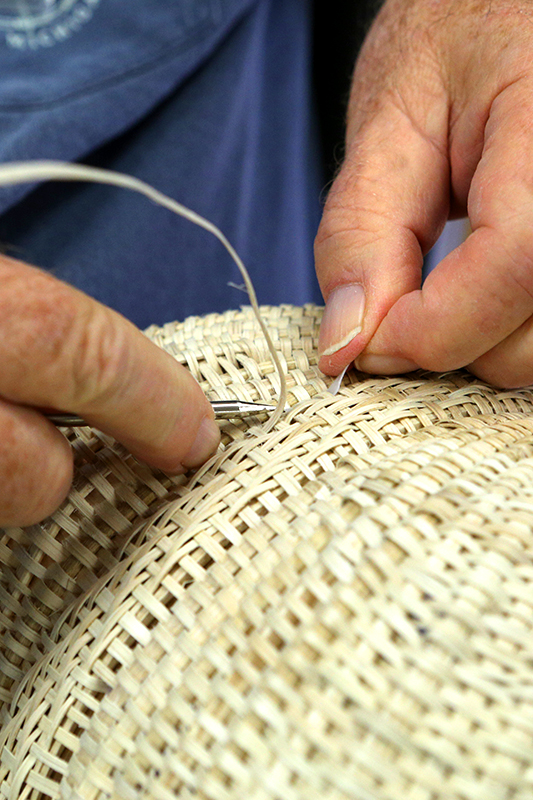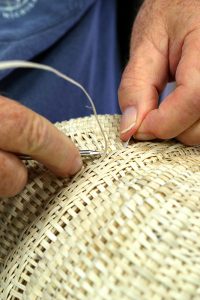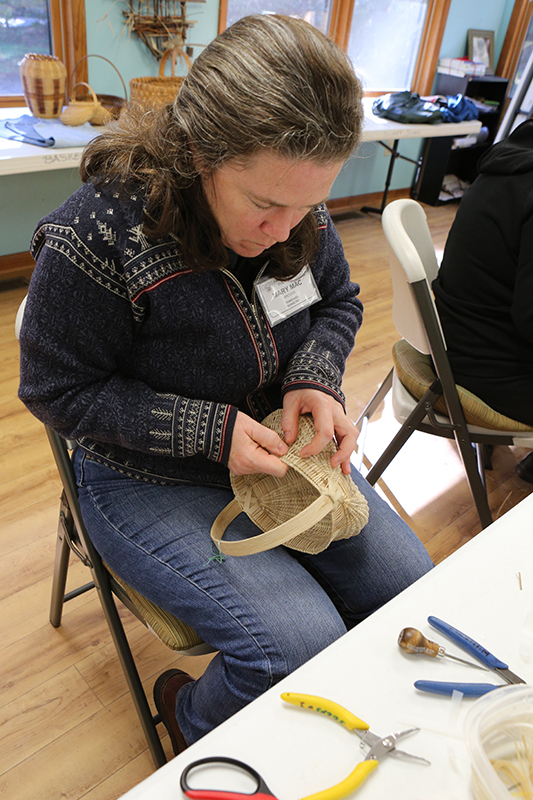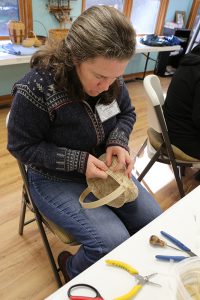 Students work on their basket projects in Sue's class at the Folk School.
Appalachian Traditions Virtual Discussion
While classes are on hiatus, we are excited to present Sue as a panelist for
Appalachian Traditions
, a virtual discussion with instructors from our master-artist-led series on traditional Appalachian craft. Join Sue Williams, Pepper Cory, and Penny Prichard on Monday, April 27, for the free virtual talk.
Here's the details:
Monday, April 27, at 4 p.m. EST
Appalachian Traditions: Basketry & Quilting
Panelists:
Sue Williams, TN, Basketry
Pepper Cory, NC, Quilting
Penny Prichard, NC, Quilting
This free, hour-long conversation provides a space for instructors in traditional craft to share their personal stories and discuss their creative process. We'll explore the historic role of craft in Appalachia, examine its continued relevance today, and learn how practitioners are working to promote their craft and inspire the next generation of traditional makers.