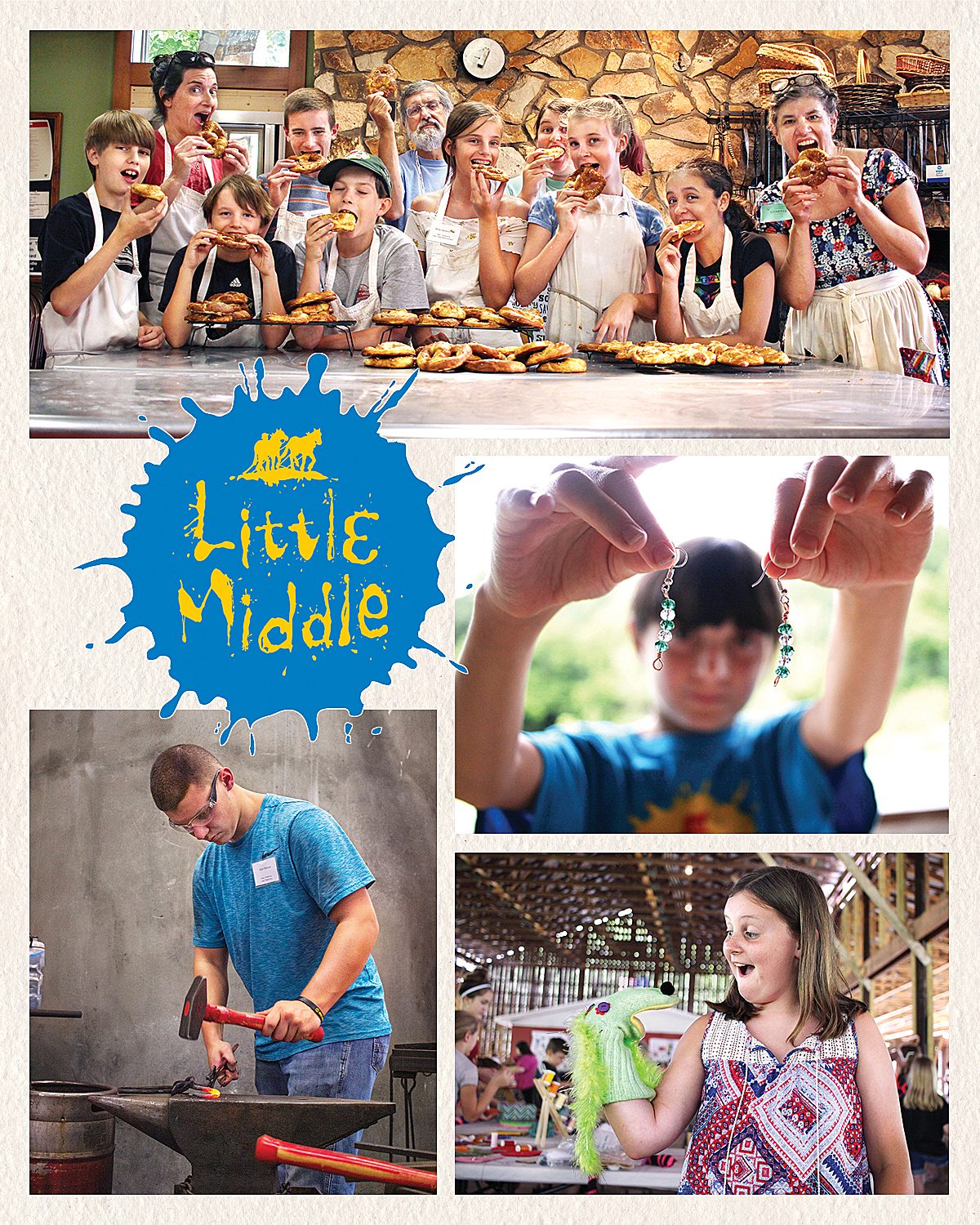 13 Feb

Help Foster a Child's Learning and Creativity

Every summer the Folk School opens its doors to young folks ages 7-17 for Little/Middle Folk School. Primarily intended for local youth, this program also brings students from all over the United States and provides an opportunity to discover Appalachian culture and take part in hands-on programs in dozens of arts and crafts.

Participants are divided into two groups. "Littles" are rising second-graders to rising sixth-graders, and "Middles" are rising seventh-graders to rising twelfth-graders. Little/Middle features nearly 30 youth classes.

You can help foster a child's learning and creativity by providing a scholarship for our week-long Little/Middle Folk School. Your gift of a week's tuition will help kids learn about Appalachian culture and explore fun and educational art and craft classes.

If you would like to support Little/Middle Folk School please visit this page.