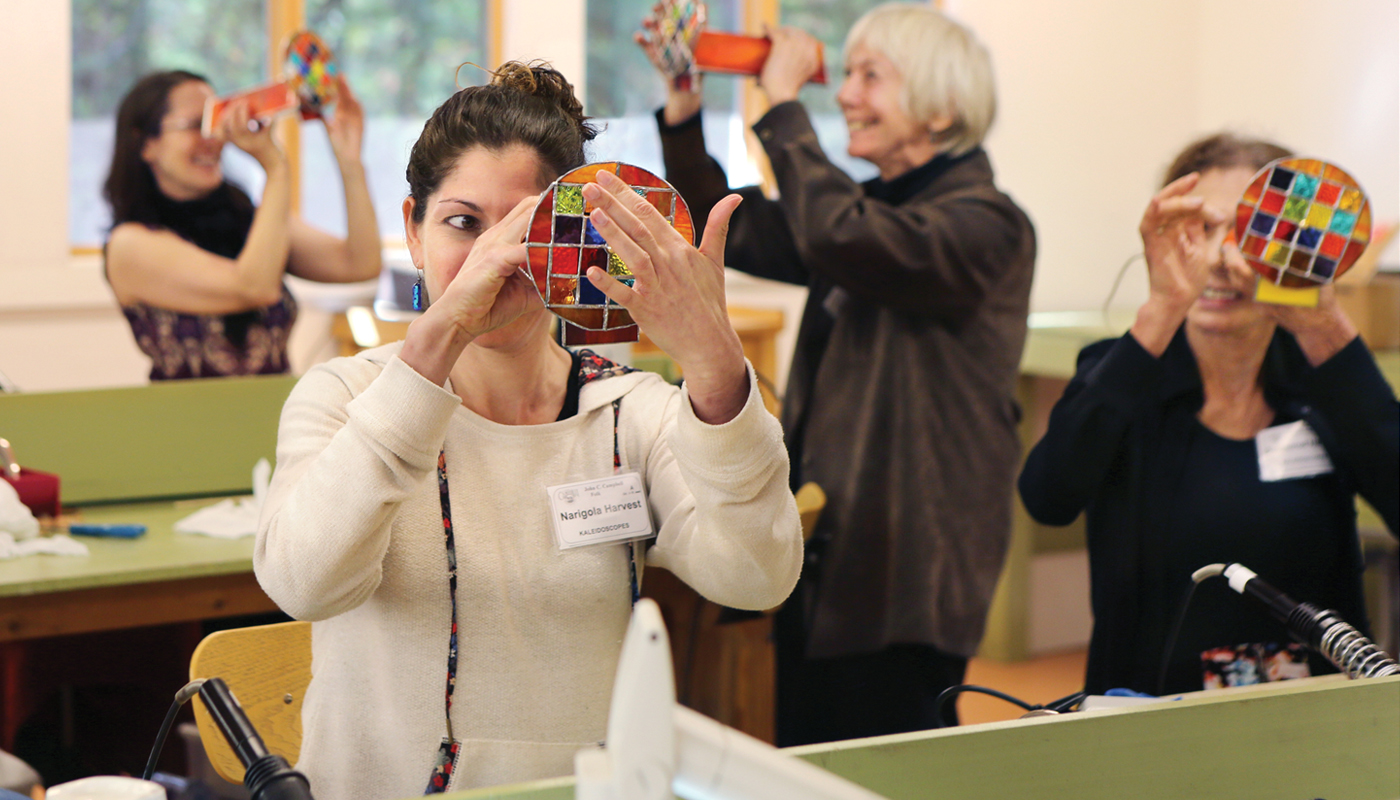 14 Nov

Folk School Stories: Luz and John Frye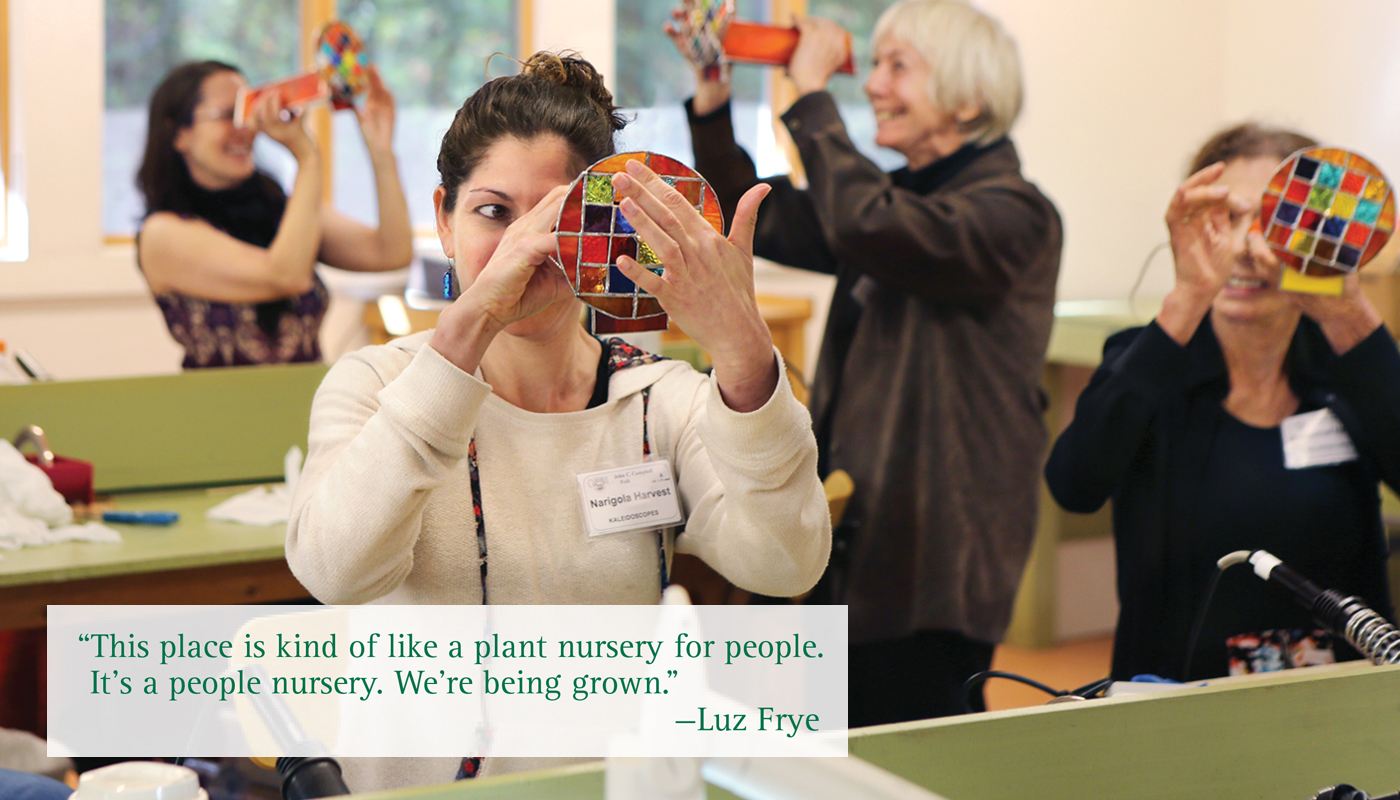 After months of discussion with our Folk School family, we have a new mission statement: The Folk School transforms lives, bringing people together in a nurturing environment for experiences in learning and community life that spark self-discovery.
Using her own creative imagery, student and donor Luz Frye voiced the same sentiment when she and her husband, John, were here last month for our Fall Festival, followed by a week of classes. "This place is kind of like a plant nursery for people. It's a people nursery. We're being grown." 
John agreed, saying, "We see that people are engaged in improving themselves and bringing themselves joy. Then you combine that with meeting people from all over who you never would have had a chance to meet. It's a pretty unbelievable place in terms of how people come together."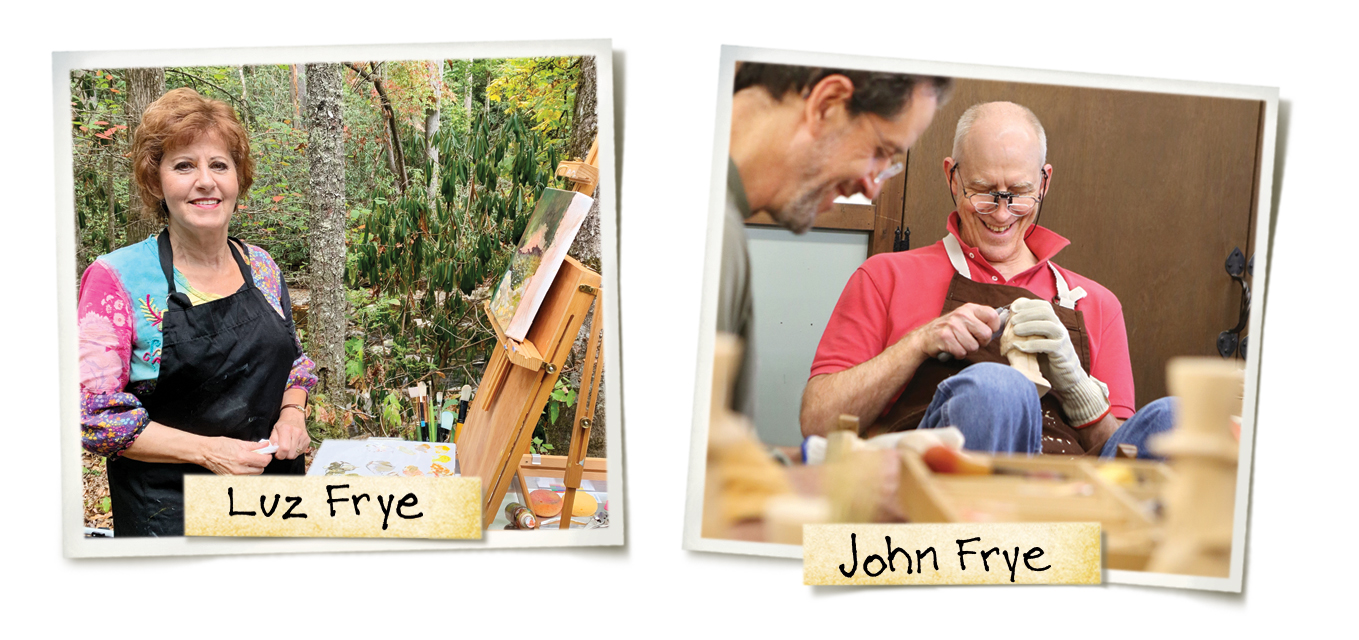 As John and Luz each near their 30-classes mark from their visits over the past 16 years, their enthusiasm for the Folk School remains strong. Luz said, "If you ask me where I want to go in the whole world…Do you want to go to Paris? No, I want to go to the Folk School." They love staying in historic Mill House and make a point of never missing MorningSong or the Friday night concert.  
Luz and John think it's important to financially support our non-profit school that provides such value to them, so they include the Folk School in both their annual giving and estate plans. "This is a significant place that's different than most of the rest of the world, so we want to support it," John said. "If we don't support it as individuals, then we can't encourage other people and grantors to support it."  
As John sees it, "There's an interwoven connectedness with the past, with the present, with the person who's beside you – that you're helping one another through the challenges of learning and in the celebration of one another's successes. "Yes," echoed Luz, "When I come here, it's like the way the whole world should be."
It's inspiring to hear the Frye's appreciation for what we strive to do each day at the school. Transform lives. Bring people together. Provide a nurturing environment. Spark self-discovery. If you want the Folk School to continue to awaken, enliven and enlighten the world via our classes and events, please donate to our annual fund or to something you particularly care about via our Fund-A-Need program at fundaneed.folkschool.org. Here toward the end of the year, if you're considering donating appreciated stock, please give us a call at 800-365-5724. 

We need and appreciate your support. Happy holidays, and we hope to see you soon at the Folk School.
Sincerely,
Jerry Jackson
Director