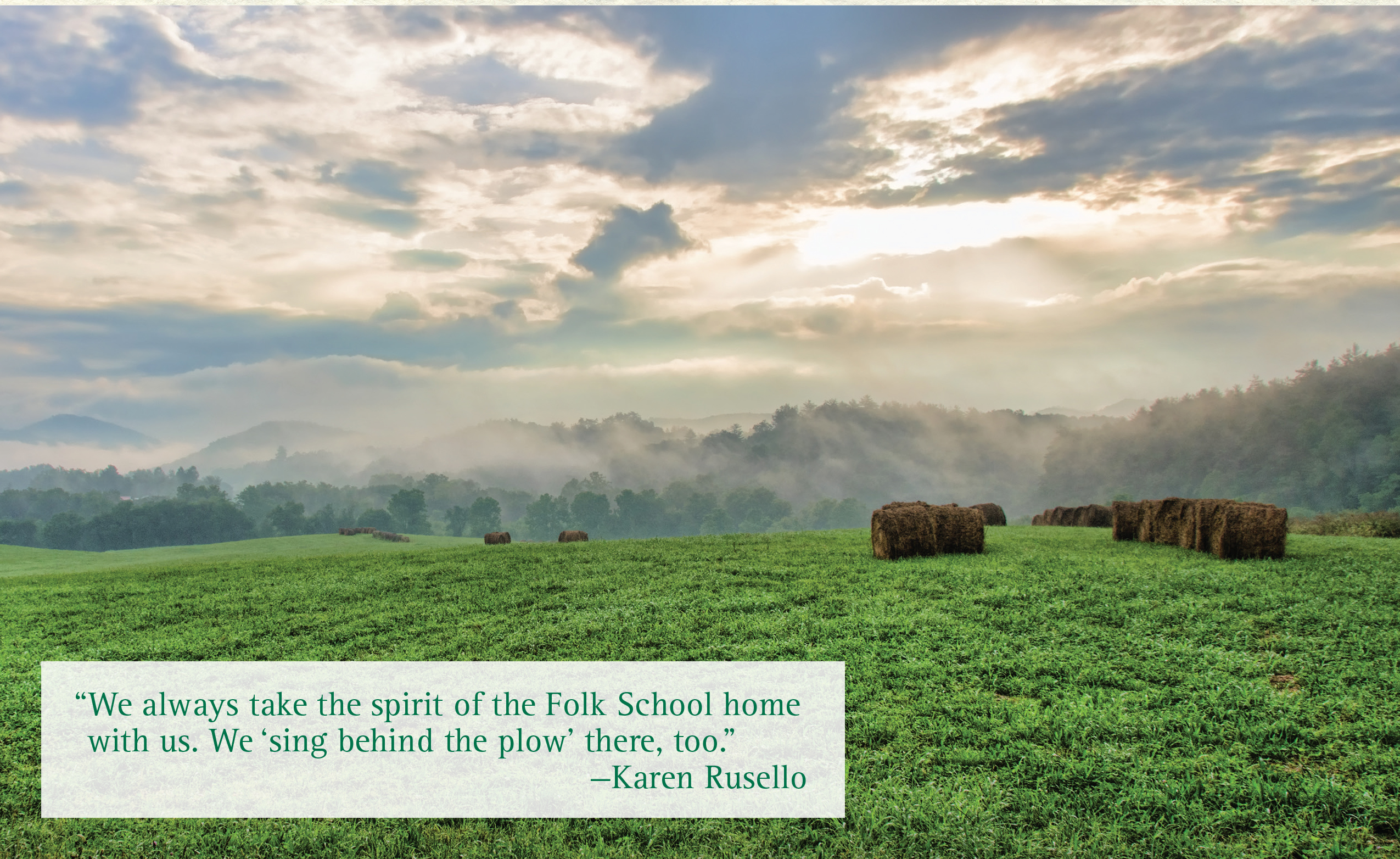 23 Sep

Folk School Stories: Karen and Paul Rusello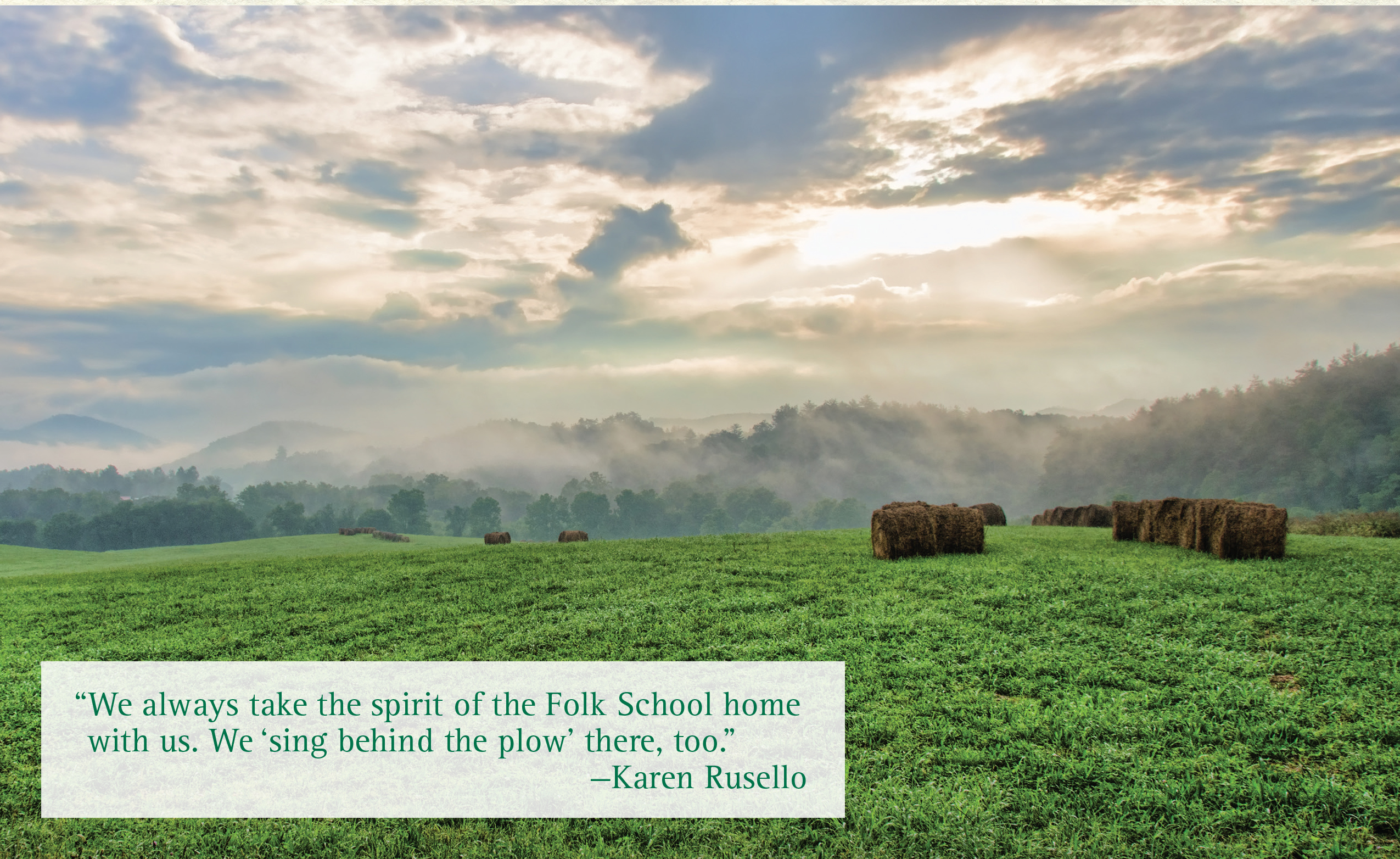 Karen and Paul Rusello look forward to receiving their Folk School catalogs. "We dog-ear the pages, marking certain classes, looking for a week we're both interested in," said Karen. They've been coming to the school together for the past five years. Karen has long been a spinner and knitter and now that Paul is weaving, they've installed a loom at home. Paul also fondly remembers his first woodturning class: "It was February and just so great to spend an entire week in a woodshop. And then I looked outside and it was snowing. We cut logs in the snow. It was just really special."
They reach for the full Folk School experience when here, including swinging 'round at our contra dances and ingesting the magnificent scenery from our hiking trails. They enjoy sitting family-style in the Dining Hall. "You never know when you're going to sit with a blacksmith who's also a beekeeper," said Karen. "I find that most people who enjoy making things have trouble doing just one thing."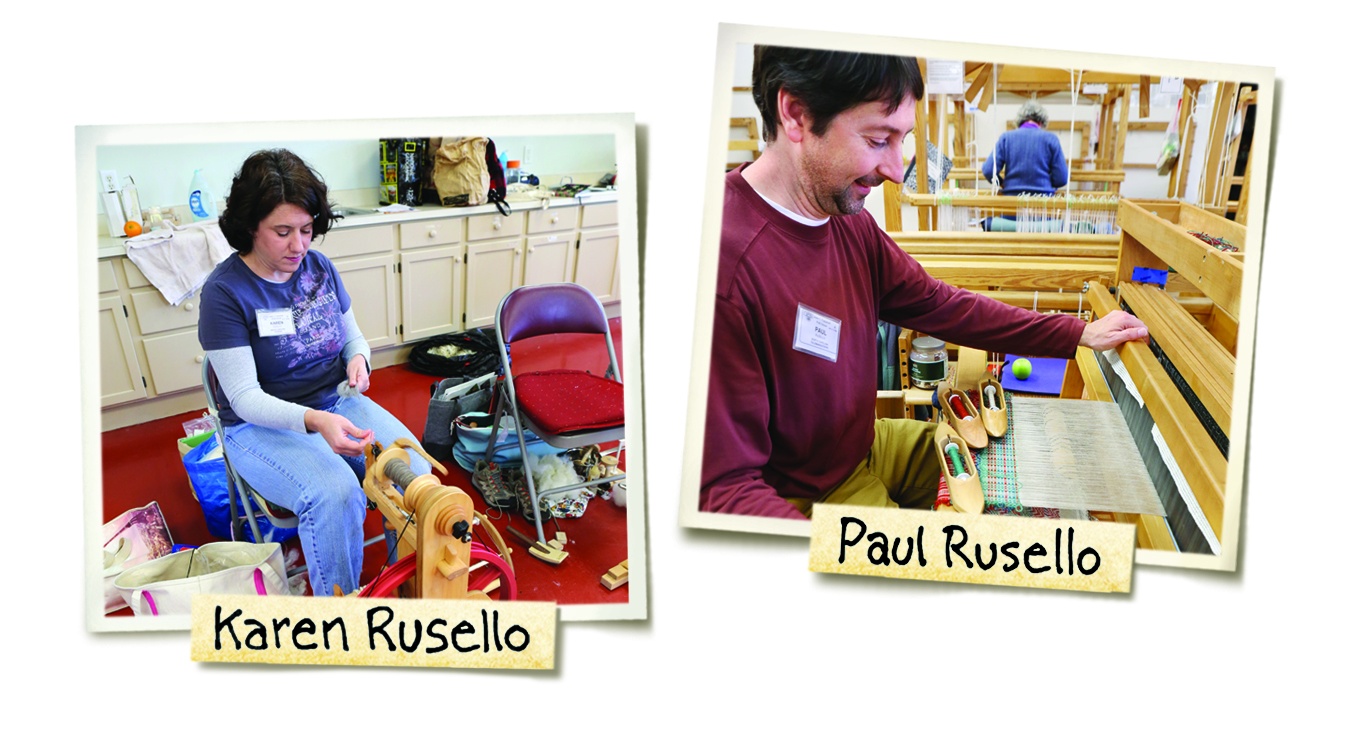 Karen and Paul have made a point of donating to the Folk School each year since they began coming (made even better by gift matches by each of their employers). "Early on, we realized how much it takes for the school to do what it does. We knew that, in the early days, it was the community coming together that made the school a reality, and we want to carry on that tradition," Karen said.
Paul added, "There's a sense of community at the Folk School that you don't see everywhere, and we can spend a week there doing something we love and recharging. Because it's a place we want to keep going back to, we want to help keep it relevant and fresh even as the school remains rooted in its history and traditions." For Karen, it's also about lifelong learning: "My grandmother lived to be 100, and one of the keys to her longevity was that she was always engaged in learning. The Folk School is a wonderful place to do that."
They're right that it takes a lot to be your Folk School. With 850+ weeklong and weekend classes for 6,200+ people per year, and with vibrant music, dance, craft, and art event offerings, all on a 300-acre campus, we need the support of everyone who's found that immersive learning and authentic interpersonal connections lead to a more fulfilled life. Karen knows that's true for her and Paul: "We always take the spirit of the Folk School home with us. We 'sing behind the plow' there, too."
Donating to our annual fund or to something you particularly care about via our Fund-A-Need program at fundaneed.folkschool.org are both helpful ways to bolster your Folk School's ability to help everyone sing behind their plows.

We appreciate your support and hope to see you soon in Brasstown.
Sincerely,
Jerry Jackson
Director