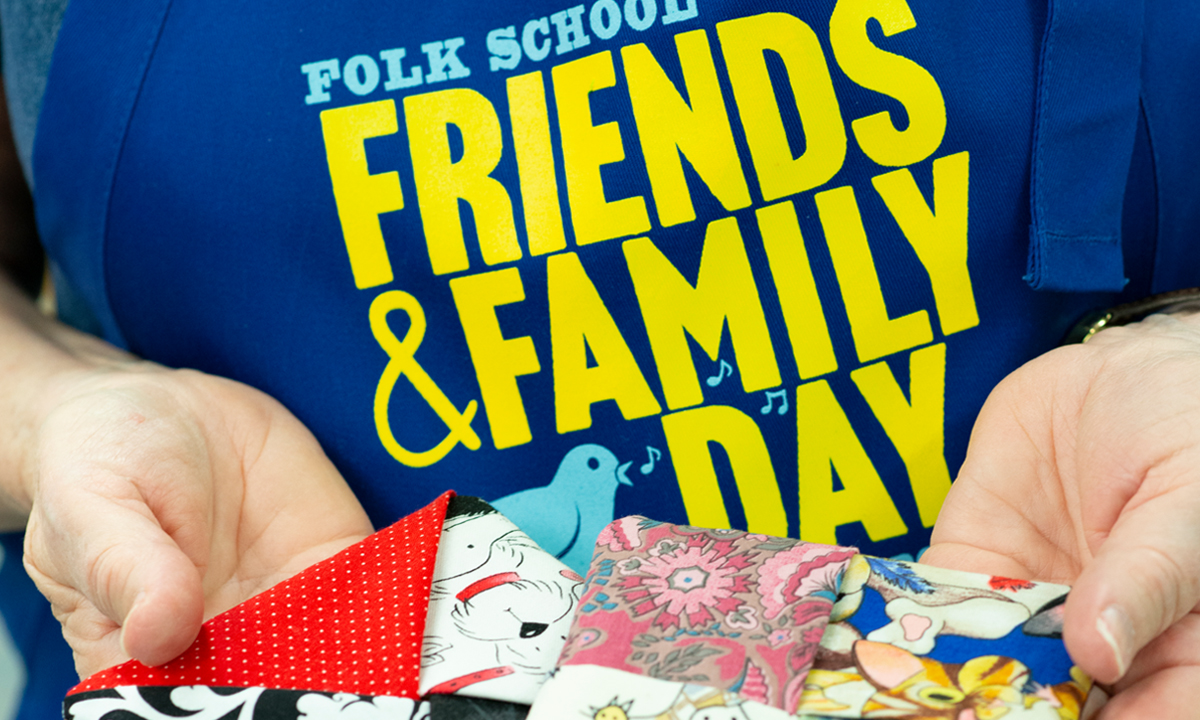 15 May

Thank You for a Wonderful Friends & Family Day

Header: A volunteer in the Quilting Studio holds samples of the studio project: Mug mats!

We had a wonderful time at our first-ever Friends & Family Day on May 11! Community members of all ages toured our open studios, participated in hands-on making, watched demonstrations, enjoyed music & dance performances, savored local food, and learned all about the Folk School.

Studios brimmed with the energy, creativity, and excitement. We saw so many familiar faces and made many new friends too! We enjoyed connecting with all kinds of people. It was especially fun seeing local folks, who had always been curious about the Folk School, step on campus for the first time.

It was a day of "firsts" for many folks. First hooks were forged in the Blacksmith Shop. Aspiring potters had their debut on the wheel in the Clay Studio. Visitors to the Book & Paper Arts studio pulled their first sheets of marbled paper.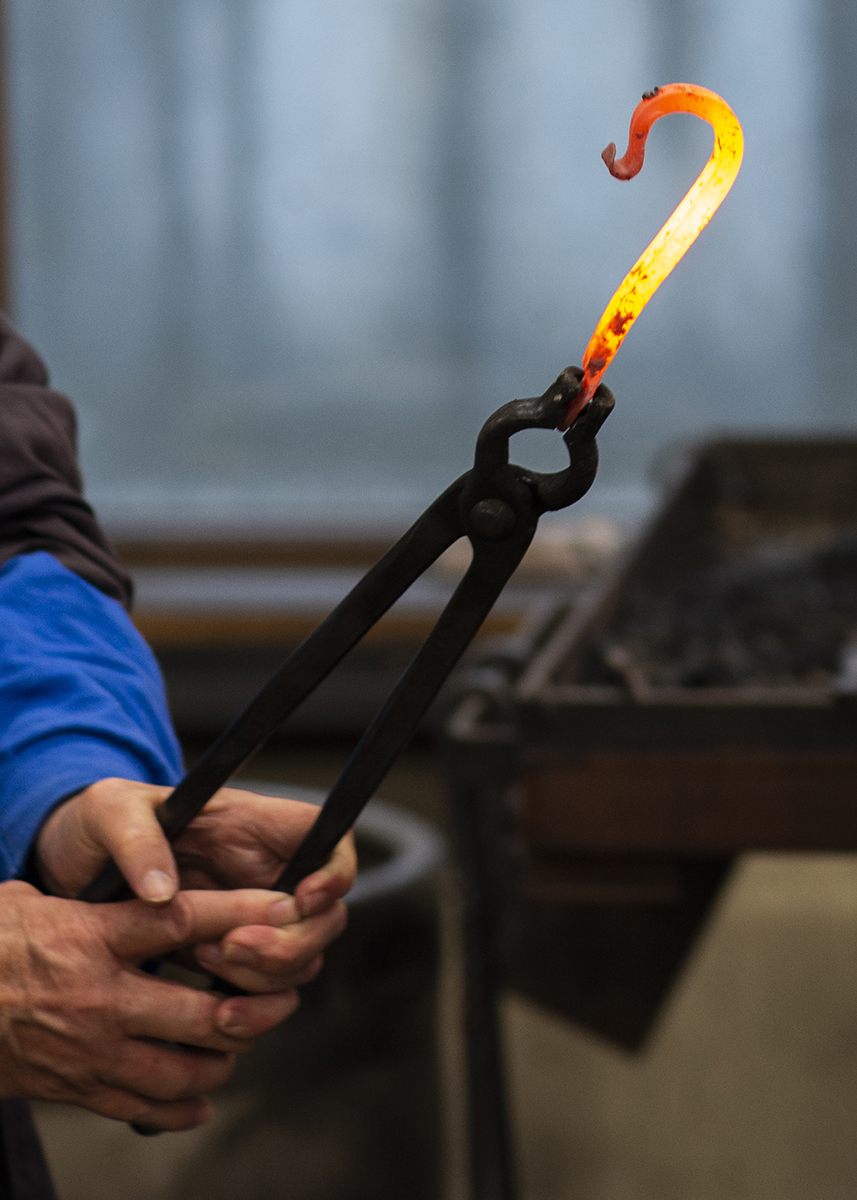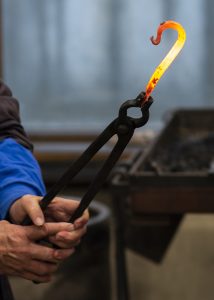 First hook, hot off the forge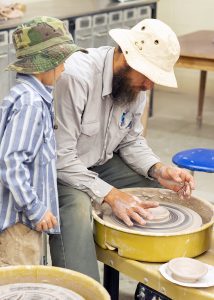 Trying the potter's wheel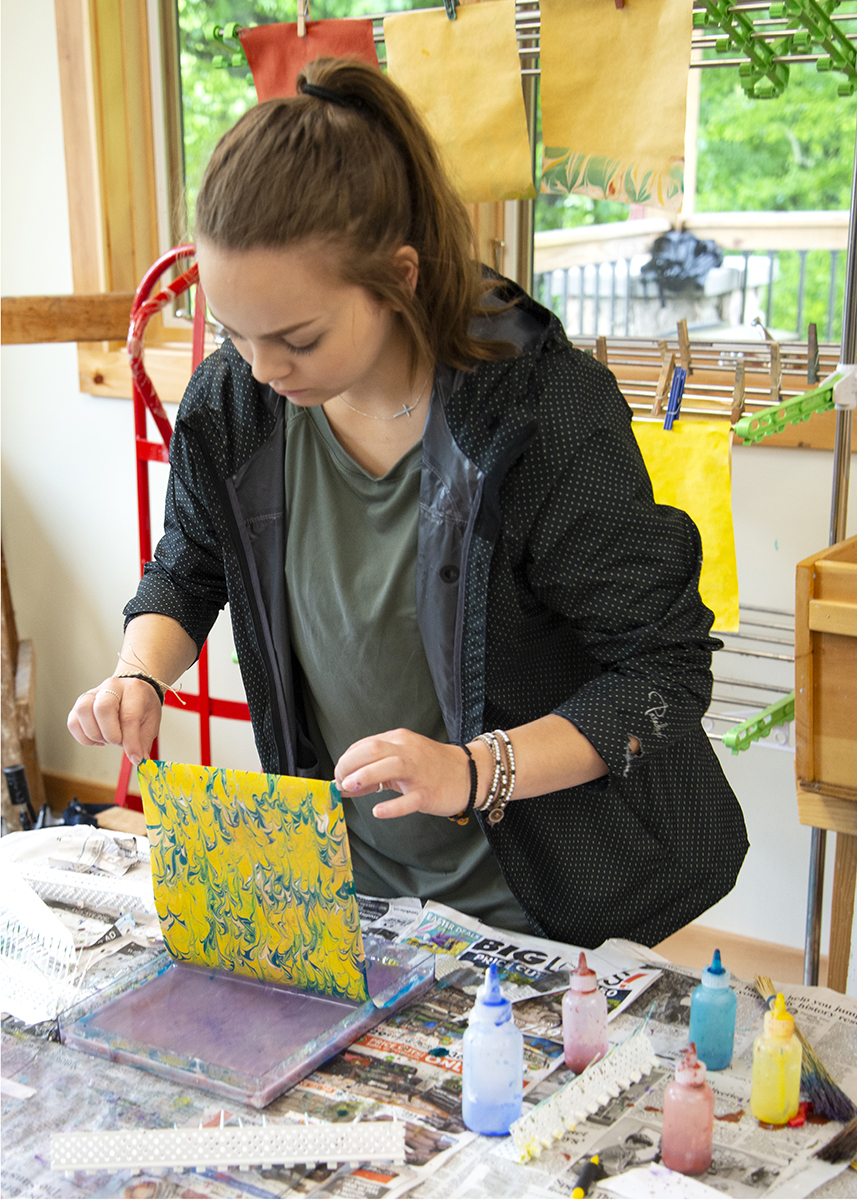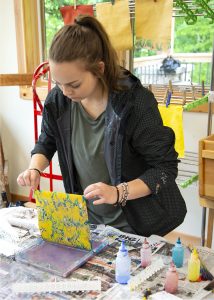 Pulling a sheet of marbled paper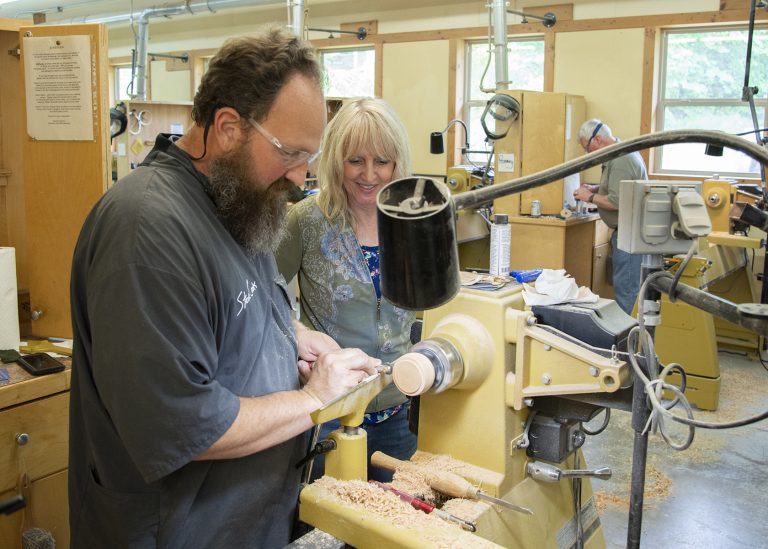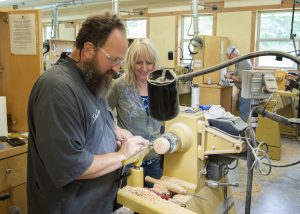 Woodturning demonstration: Making a wooden bracelet
Those who arrived at the Jewelry Studio rolled, textured, polished, and enameled their own pendants. The hum of the sewing machines filled the in the Quilting Studio as mug mats were stitched together. Plastic straws found a new purpose as a small loom in the Weaving Studio.
Visitors tasted different types of honey in our beekeeping area and cooked up some southern succotash in the Cooking Studio. Letterpress prints of a unique Folk School design ran on the press powered by attendees. Demos such as woodturning on the lathe and raku firing engaged audiences. Painter's learned watercolor techniques and painted landscapes. First-time woodcarvers partook in a long-time Brasstown tradition, sanding hearts and crosses. Beeswax candles, felted soap, wooden sailboats, and basketry reed daisies were also made by many.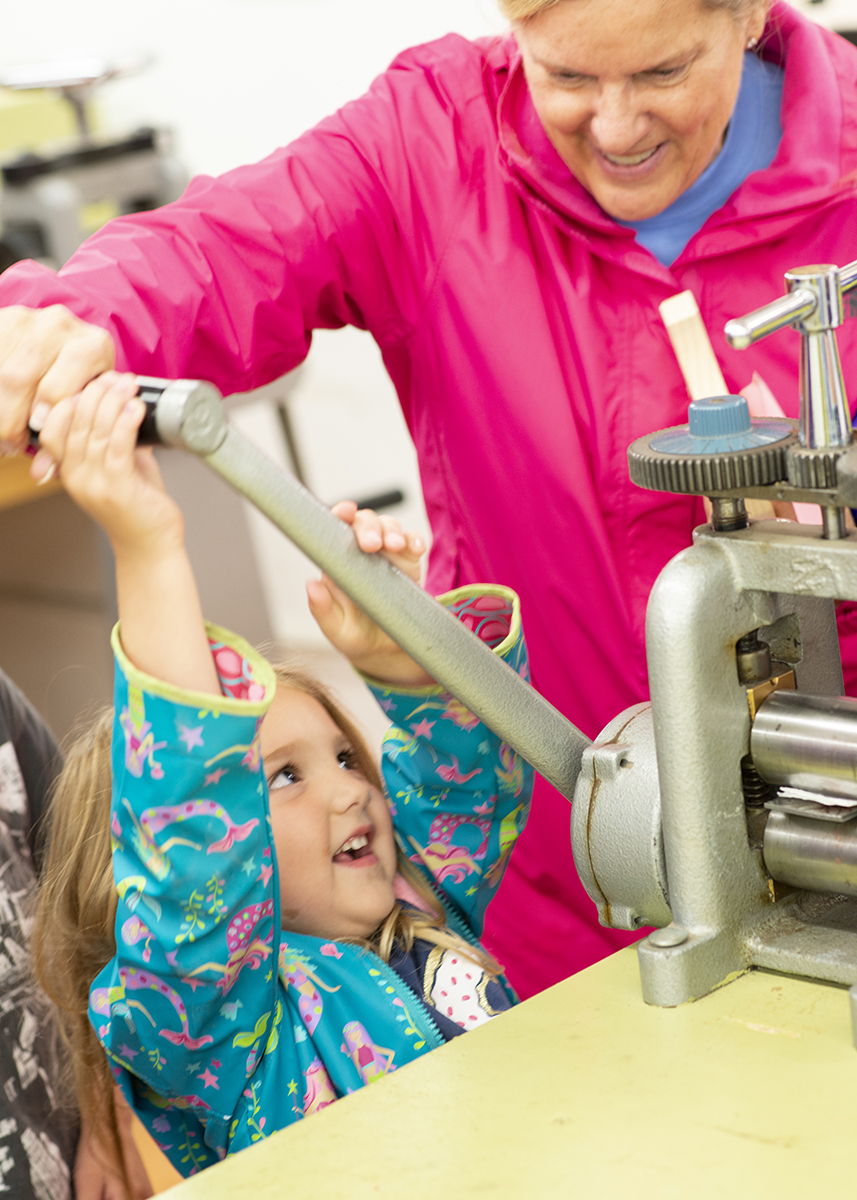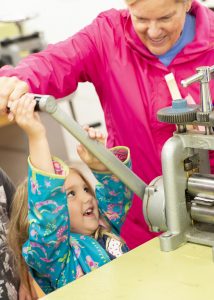 The first step of creating a pendant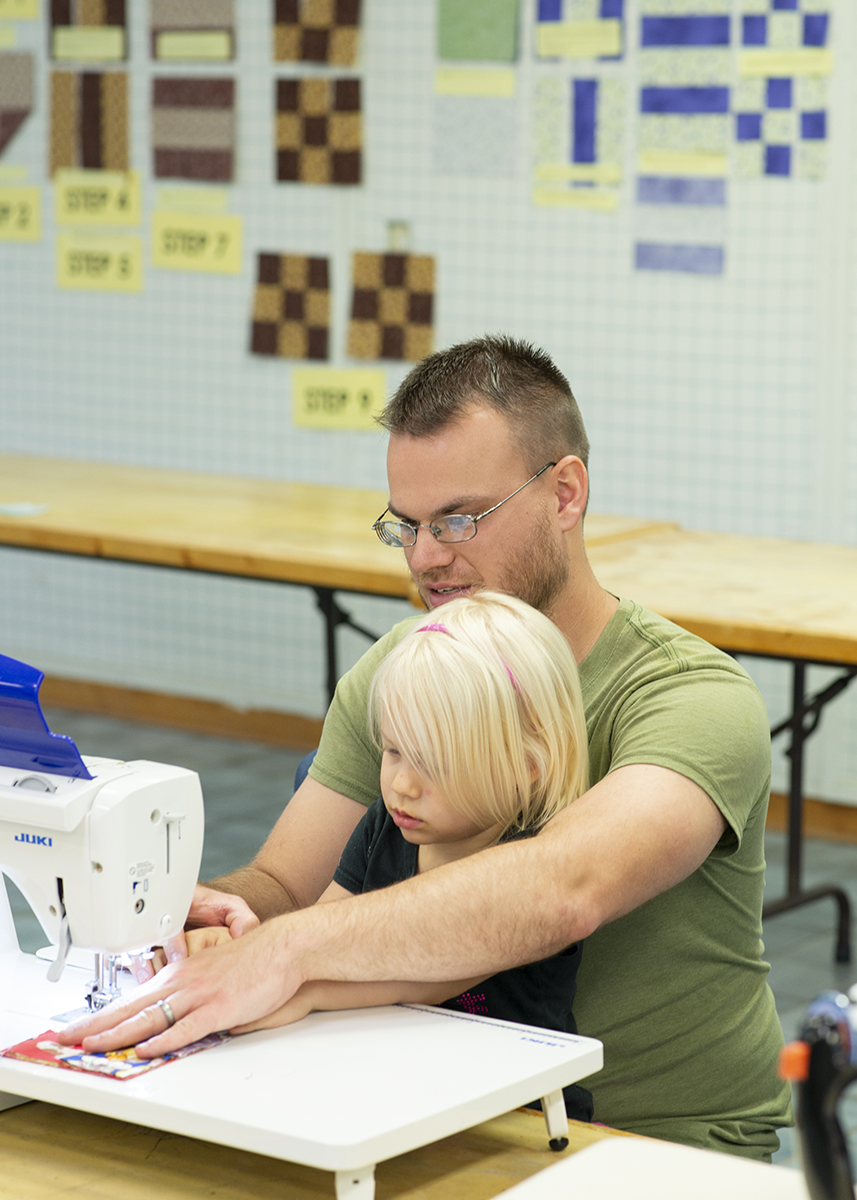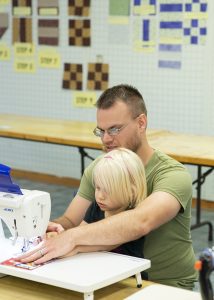 Teaming up to sew a mug mat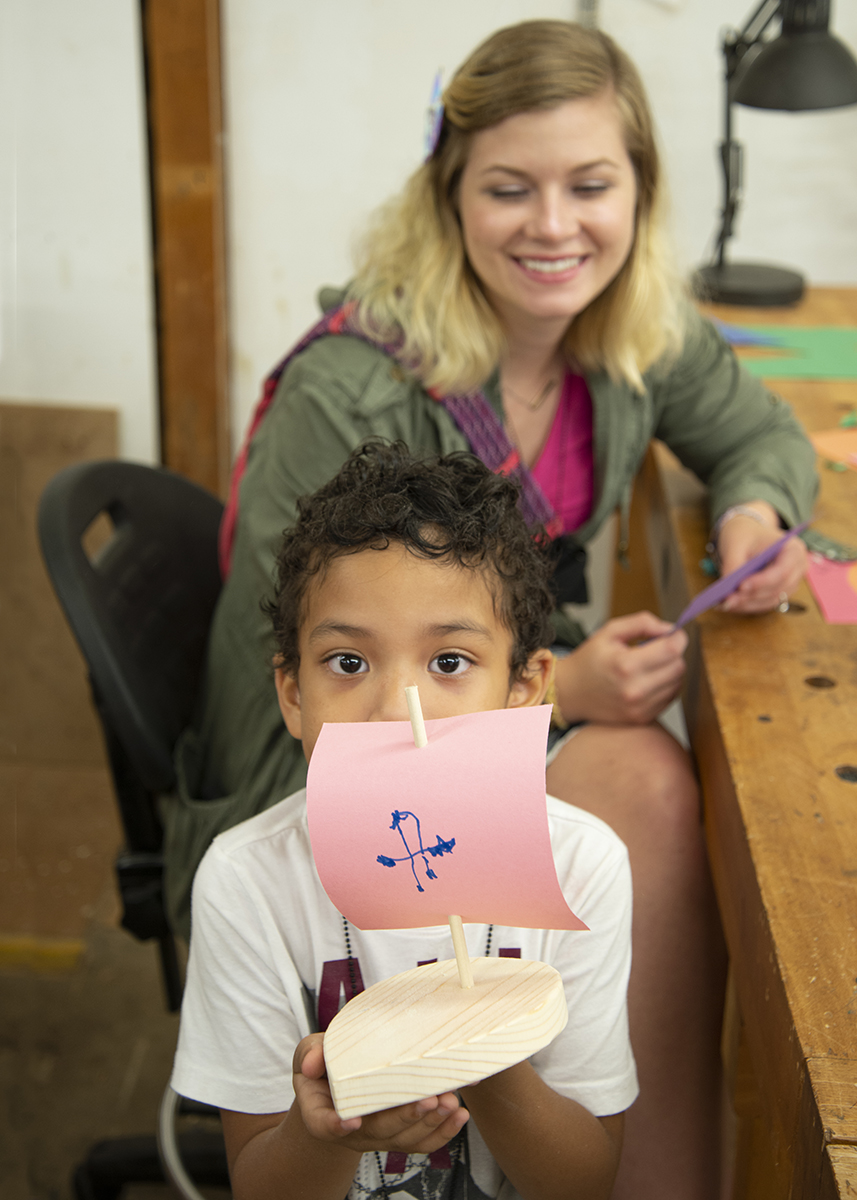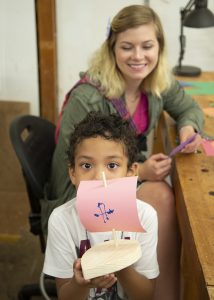 Ready to sail in the Woodworking Studio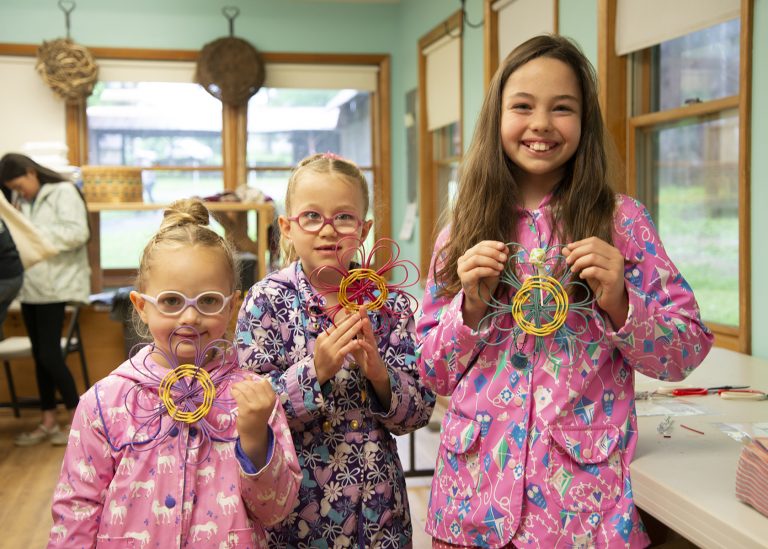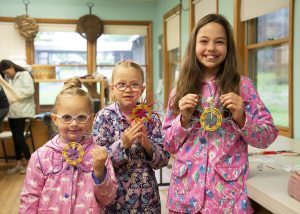 Growing a garden of basketry reed daisies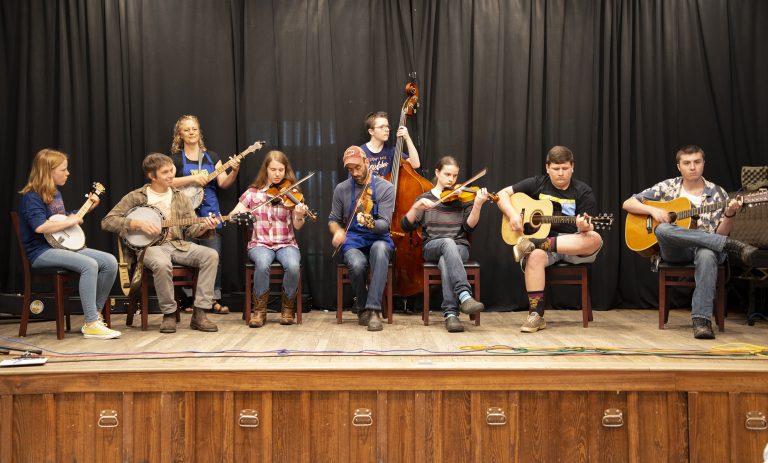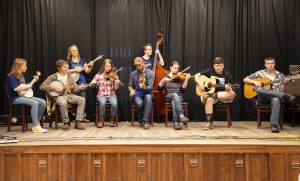 Folk School JAM Students perform in the Community Room
All the studios had many Folk School instructors, staff, artists, and craftspeople donating their time and knowledge to patiently teach many new-comers a new craft. Musicians & dancers delighted audiences with performances. A big "thank you" to all the volunteers, you worked so hard, and we could not have done this event without you.
The music and dance program in the Keith House showcased beloved Folk School groups and musicians such as the Brasstown Morris Dancers, Folk School Cloggers, Junior Appalachian Musicians, and more.
A special thanks to our local food vendors in Festival Barn: Hey Man Kettle Corn, Artists' Common, and the Brasstown Fire Department.
A fun and inspiring time was had by all. We appreciate everyone who came out to enjoy Friends & Family Day!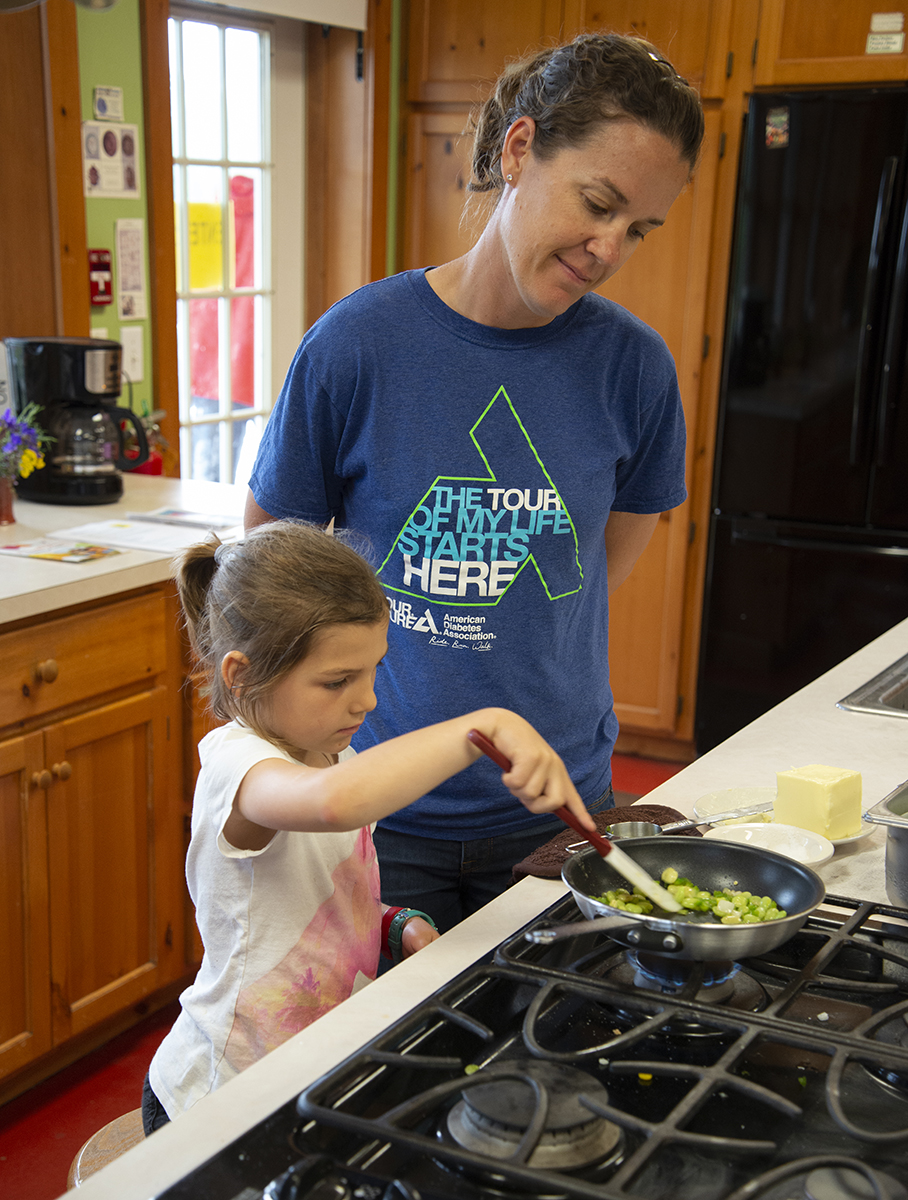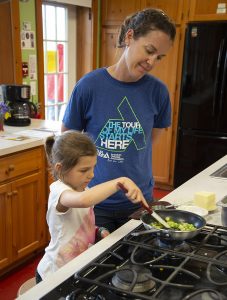 Cooking up some southern succotash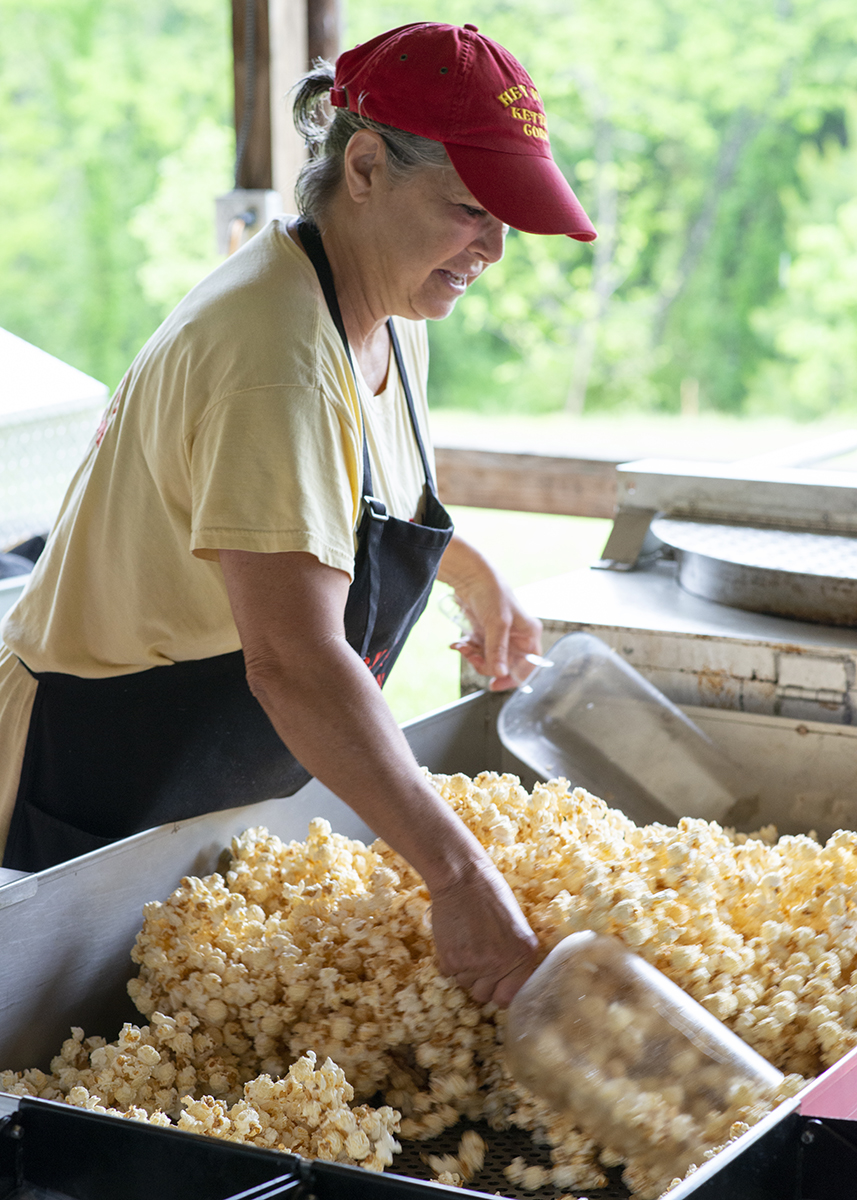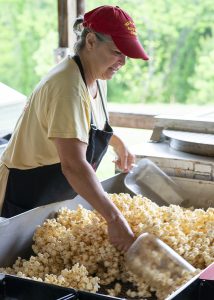 Kettle corn… yum!
Friends & Family Day Photo Album