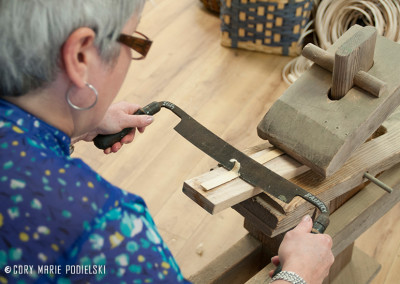 01 Mar

The Folk School on WREK Radio Atlanta

Did you get a chance to listen to the interview about the Folk School with Pattie Bagley, Mark Hendry and Jack Smoot on The Avenue Lounge Show on WREK Radio 91.1 FM, Atlanta, GA? If you missed the live show modern technology has preserved the interview for all to enjoy, at any time, here on Soundcloud. Learn about some Folk School history and also about Pattie, Mark, and Jack's personal stories and experiences.

It just so happens that all three instructors featured in the interview are here teaching this week. Pattie (assisted by Mark) is teaching "Baskets of the Folk School," and Jack is teaching "Build a Short-scale Mountain Dulcimer." I wanted to take a moment to thank all three of these Folk School folks for their endless commitment to promoting and supporting the School.