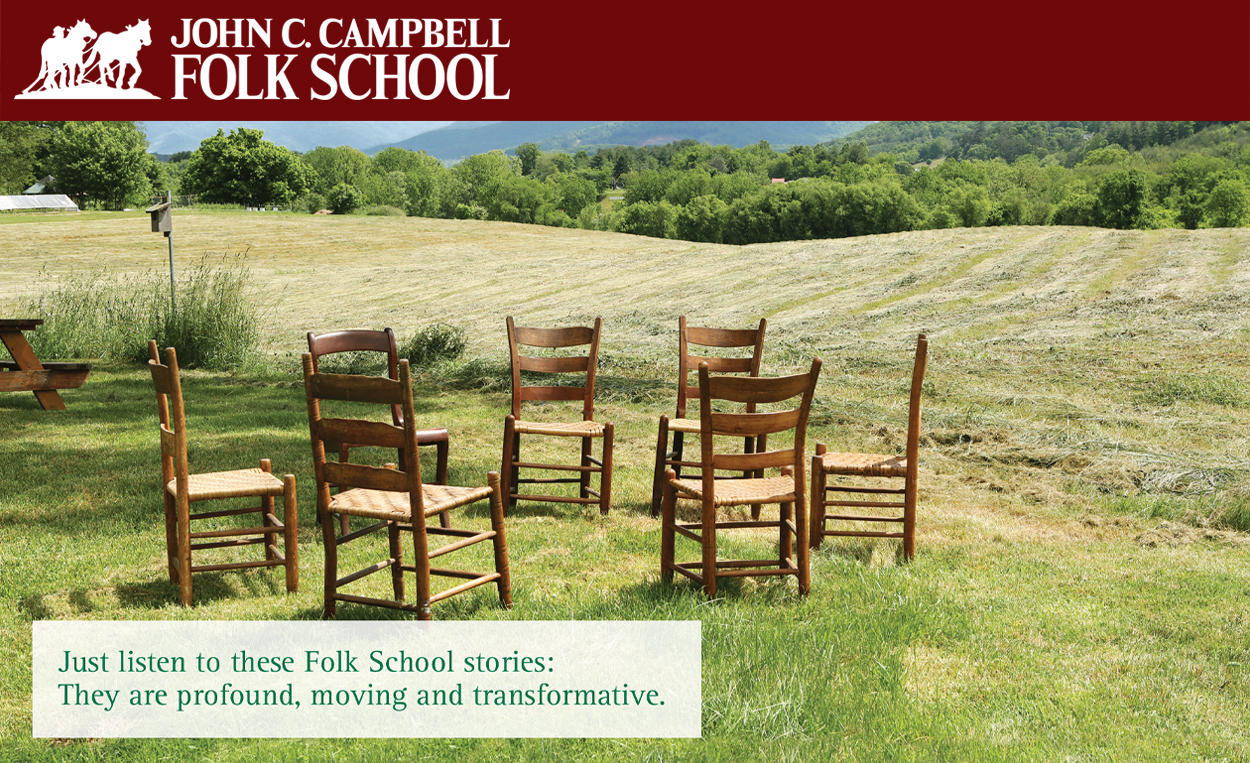 05 Dec

Listen to These Folk School Stories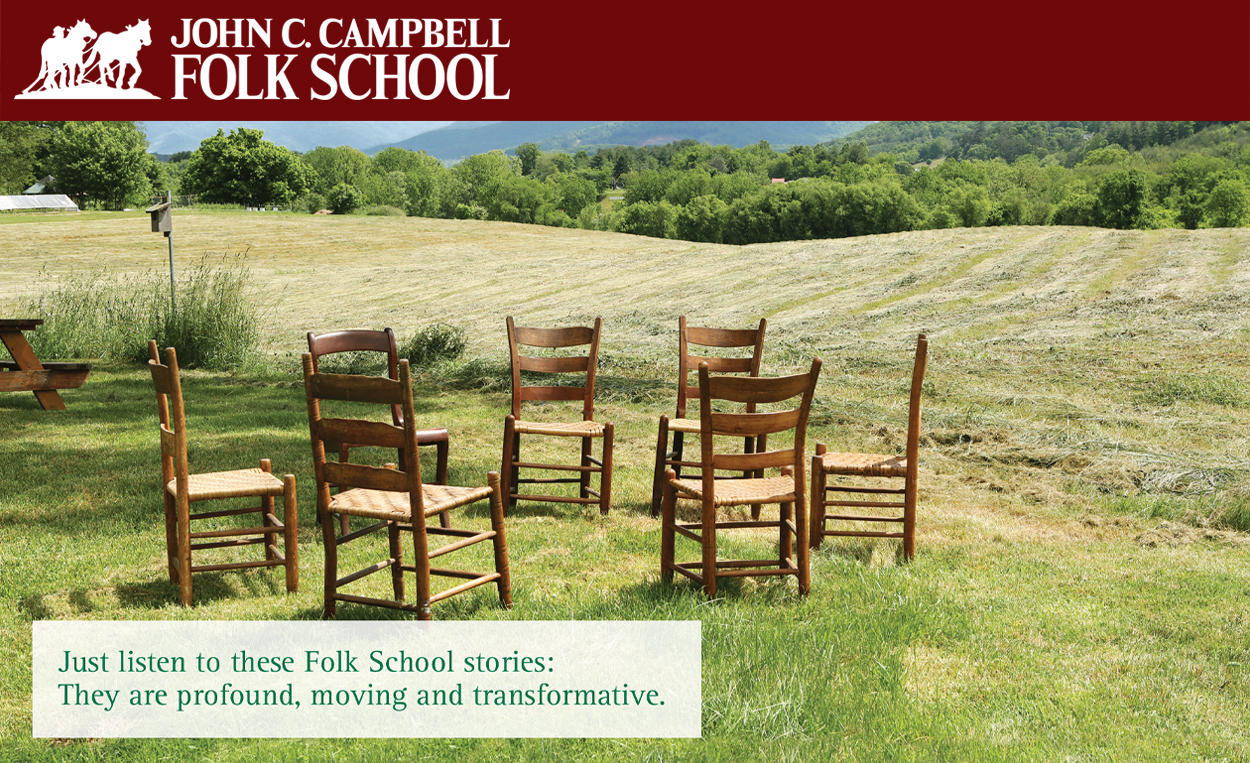 I realized soon after joining the Folk School this summer that this was a unique place brimming with stories. Stories about what happens here, stories about learning a new skill or technique. Stories about how a week at the Folk School has transformed lives, created rich new relationships and empowered students and instructors to make new discoveries about themselves and others.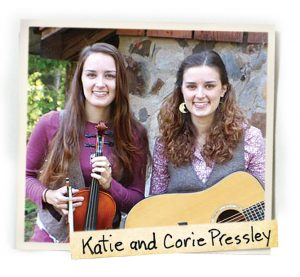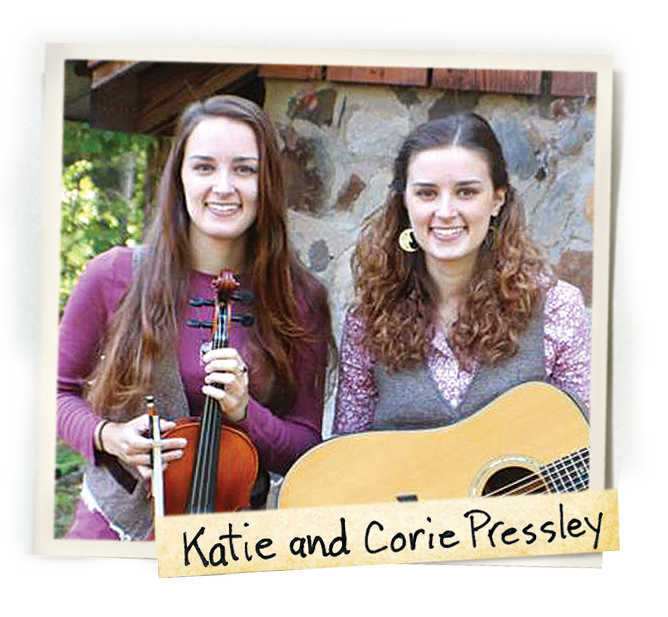 Corie Pressley, for example, grew up in Brasstown. She first came to Little Middle Folk School at the age of 5 and has memories of her mother taking her to Saturday community dances. Corie credits her confidence, her freedom of expression and her personal growth to her youth spent at the Folk School. Today, Corie and her twin sister Katie—both of them accomplished musicians—perform on stages throughout the region, including our Festival Barn stage. A recent graduate of Young Harris College, Corie is back at the Folk School, this time as an employee in the programming department.
"What would my life be like if I had not found the Folk School?" ponders Corie. "The Folk School is a dream come true."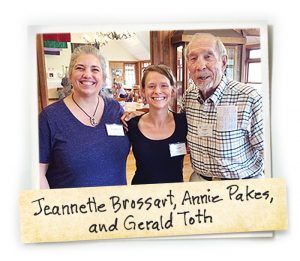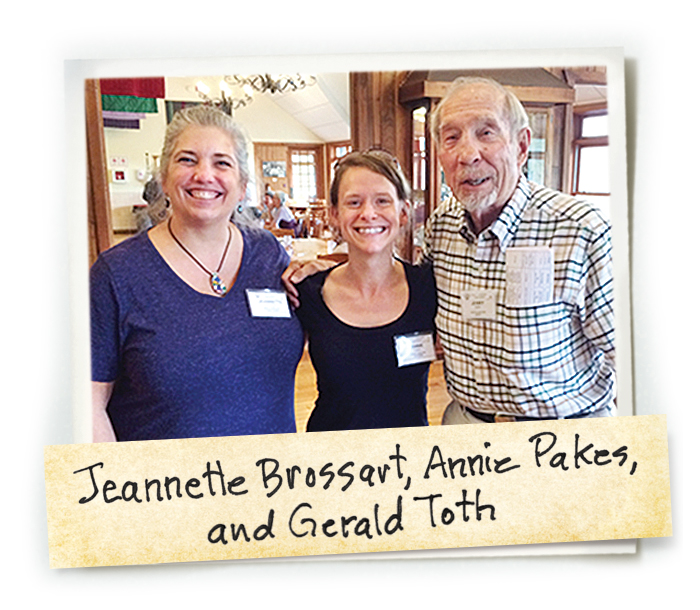 Many Folk School stories begin with an act of generosity and love. Gerald Toth of Spartanburg, SC, established the Margaret Toth Weaving Scholarship to honor his late wife, a weaver devoted to the Folk School. The first scholarship recipient, Annie Pakes of Raleigh, NC, had a poignant interaction with the widower who made it all possible. In a letter Annie sent to Gerald, she writes, "I have cried happy tears today, too many times to count. This place is so special to me now and it will be very hard to face the reality of life outside these majestic mountains. These memories I have made are all thanks to you and your generous contributions to my learning."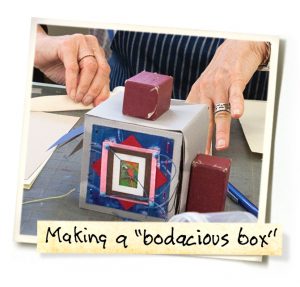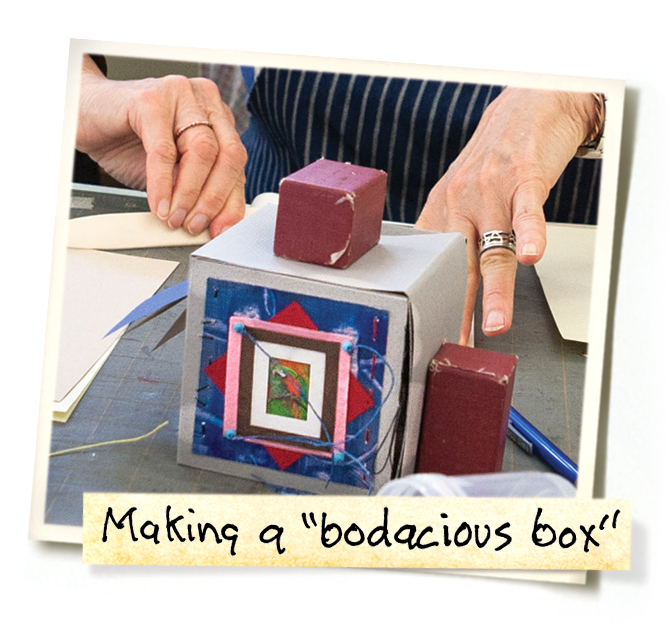 Often, students arrive eager for a break from the real world and an opportunity to try their hand at something new. First-time student Rhonda Lustig of Huntsville, AL, works for the Department of Defense. Desiring a restorative break from her daily routine, she decided to spread her wings and try something different—making books and paper art in the "Bodacious Books and Boxes" class. She explains, "My experience at the Folk School provided me the opportunity to immerse myself into a full week of learning something new and making objects of beauty in a nurturing and supportive environment. It gave me a chance to relax my mind and inspired my creativity."
You are an integral part of our story at the Folk School, too. Your support provides the fertile ground of creative freedom for each individual, strengthens the rich and meaningful content and programming of our classes, and enables us to offer a memorable, enriching and gratifying experience from our studios to our walking trails to our dining hall and housing. With your support, we remain a singular place of solace, a place to learn, grow, celebrate and recharge.
We cannot do it without you. And we are grateful to each of you for being a part of our Folk School story.
By the way, I'd love to hear your Folk School story. You can email me at jerry@folkschool.org or stop by the office the next time you're here.
Sincerely,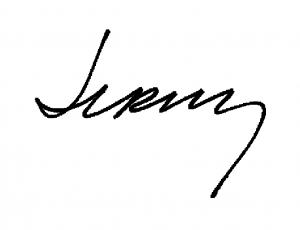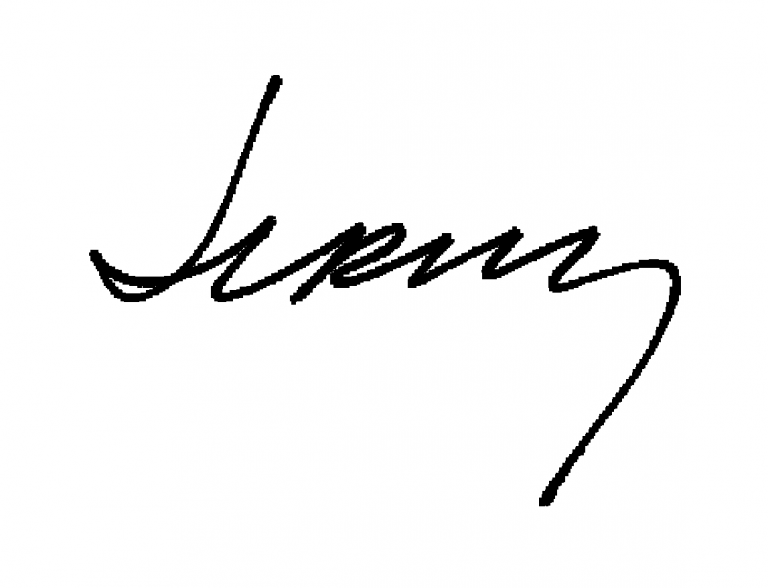 Jerry Jackson
Director