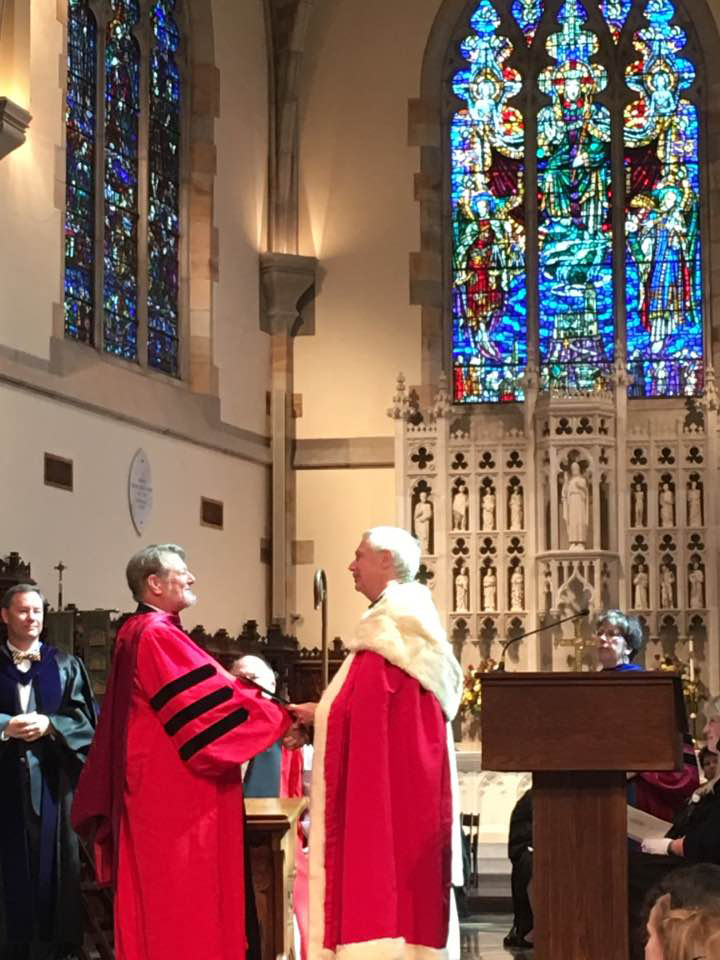 25 Oct

Jan Davidson Awarded Honorary Doctorate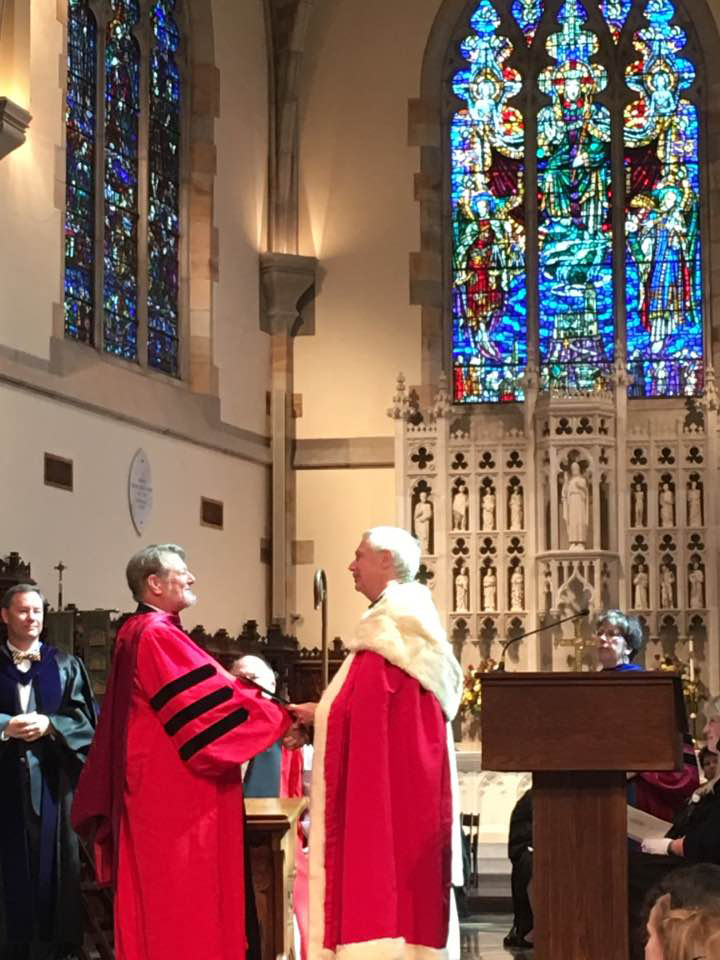 A big congratulations to Jan Davidson for his honorary doctoral degree from the University of the South in Sewanee, TN! On October 6, Jan received an honorary doctorate of the fine arts for his accomplishments as folklorist and his leadership of the John C. Campbell Folk School. Jan retired earlier this year after 25 years of leadership.
During his tenure at the Folk School, Jan focused on programming, facility building and renovation, fundraising, historic preservation, and conservation. Under his direction, the school's annual student enrollment has grown from 2500 students to an average of 6000 students. An accomplished writer, musician, and speaker, Jan has exemplified the Folk School's mission of providing experiences in noncompetitive learning and community life that are joyful and enlivening.
Read an article about the award on The Sewanee Purple website. The Sewanee Purple is the student-run, student-published newspaper of The University of the South, located in Sewanee, Tennessee.