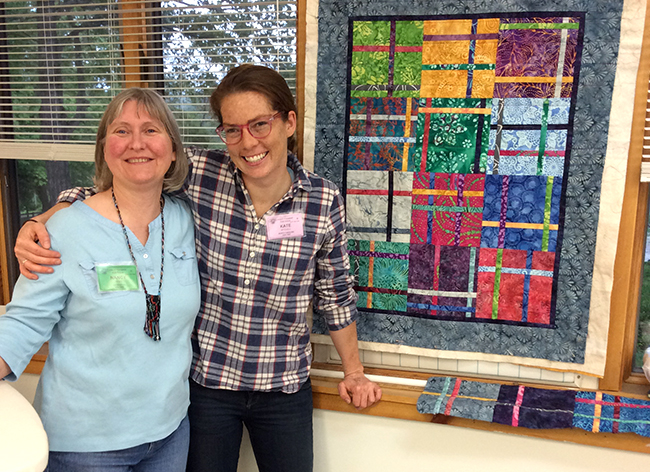 09 May

20 Years & 31 Quilts Later

A magical reunion happened in a recent Quilting class: "Playful Piercing" taught by Nancy Hinds. Nancy has been teaching at the Folk School for over 20 years, so it's not unusual for her to have students return year after year to study with her, but what happened on April 30th was pretty remarkable.

When Nancy arrived at the Folk School on Sunday, she noticed that two students had signed up last minute. When the class met on the screen porch after dinner, Nancy turned to one of the new students on the roster and recognized her immediately. The young woman standing there was a former student of Nancy's from Little/Middle Folk School 20 years ago! Kate had taken Nancy's Quilting class when she was 14 and had now returned as an adult to take another Quilting class with Nancy.

Nancy says:

I actually recognized her after all these years! She took my Little/Middle class at least twice back then. At the time, Quilting was her least desirable class choice back then, but she came anyway. In the 20 years since, she has made 31 quilts. What an amazing and delightful surprise that she was in my class this week!

How cool is that? A big thanks to Nancy for sending us the story and the photos. You never know how you influence someone's life as an instructor at the Folk School. It's neat in rare instances like this when you can see how your students have grown and how the seed you may have planted has taken root and become a big part of a student's life. We love stories like this!