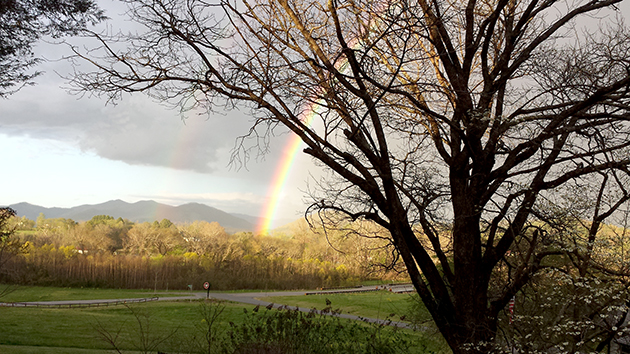 13 Apr

Double Rainbow Over the Folk School!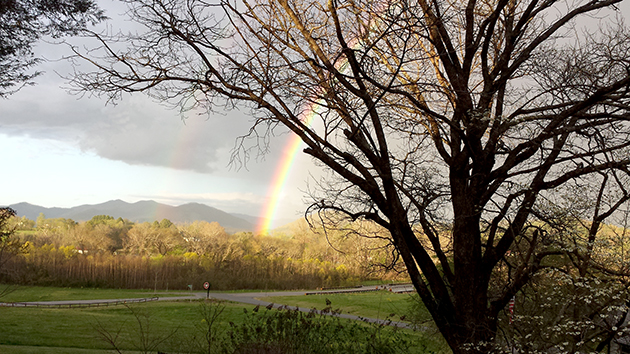 Isn't this recent photo above of a double rainbow captured by Brasstown resident Charlotte Bristow from the Keith House porch just spectacular?
The rainbow occurred during the Brasstown Morris Dance practice on Wednesday April 12. Dancers interrupted Garland Dance practice catch a peek of this intense double rainbow from the deck at Keith House. We are so glad Charlotte caught the moment with her camera. Apparently, the Brasstown Morris Band broke into "Somewhere Over the Rainbow" for the occasion.
We love moments like this at the Folk School. Come experience our magical springtime beauty, and you might find your own pot of gold at the end of a rainbow!