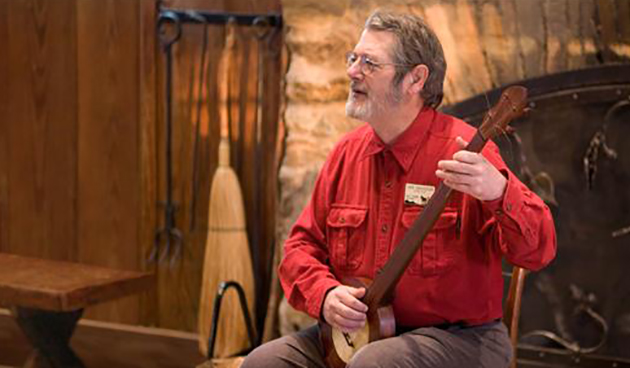 18 Nov

Jan Davidson Announces Retirement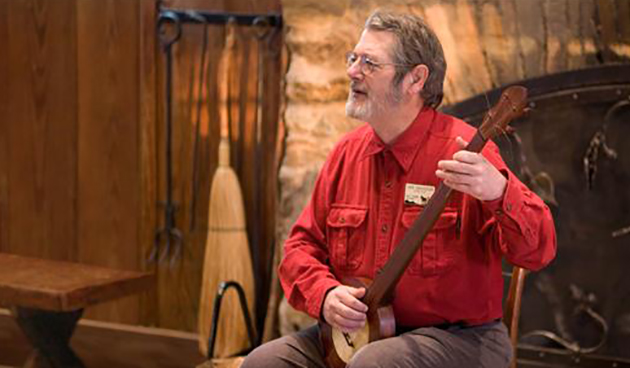 After an award-winning 25-year tenure as executive director of the John C. Campbell Folk School, Jan Davidson, Ph.D. has announced that he will retire on March 1, 2017.
Since joining the Folk School in 1992, Jan has focused on programming, facility building and renovation, fundraising, historic preservation, and conservation. Under his direction, the school's annual student enrollment has grown from 2500 students to an average of 6000 students. The school also completed its first major capital campaign and established the John C. Campbell Endowment. Jan has led several building and renovation projects including Davidson Hall, Clay Spencer Blacksmith Shop, Woodturning Studio, Painting Studio, Book & Paper Arts Studio, Hill House, Field House, and Keith House.
An accomplished writer, musician, and speaker, Jan has exemplified the Folk School's mission of providing experiences in noncompetitive learning and community life that are joyful and enlivening. Along with UNC-TV, Jan co-produced Sing Behind the Plow: John C. Campbell Folk School, which was nominated for two regional Emmy awards. He also received several awards including The North Carolina Award for Fine Arts, the state's highest civilian honor. An advocate for the arts, Jan has served on many committees, panels, and local and regional boards including the North Carolina Arts Council.
The Folk School's Board of Directors praises Jan for his long and successful service to the school and recognizes his retirement represents a major transition. They pledge to support Jan and his management team and staff in continuing to provide a unique and memorable experience for students. "Jan embodies everything that is wonderful and magical about the Folk School. He represents the true spirit of the school, heart and soul…he spins a fun tale, fiddles a fine tune, and weaves magic into the fabric that makes the Folk School one of the happiest places on earth. As we celebrate Jan's 25-year legacy, we know we have very big shoes to fill. We are taking our job to find the next executive director very seriously," states Trudy Strawn, president of the Board of Directors.