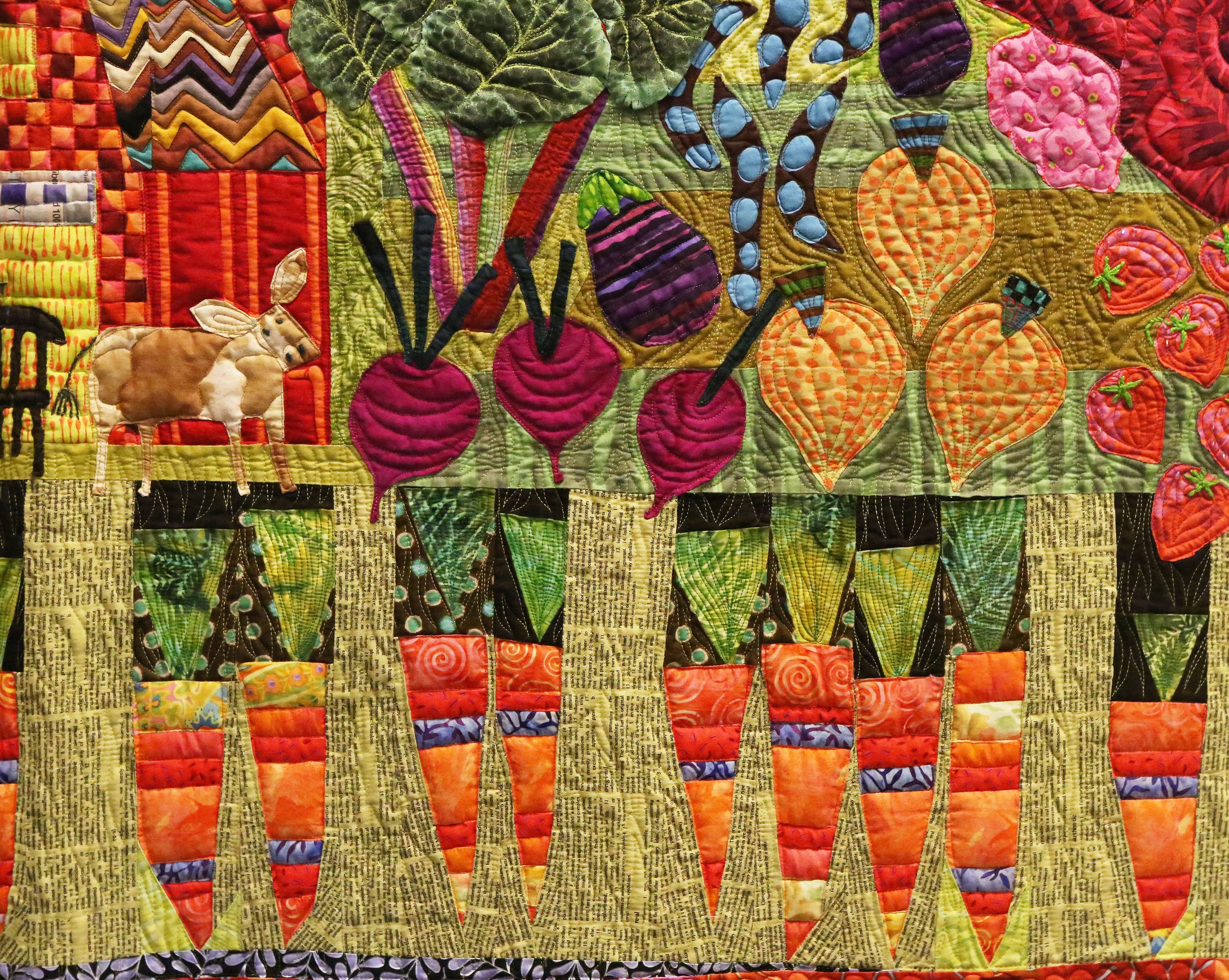 16 Jul

A Fabulous Folk School Story Quilt by Mary Lou Weidman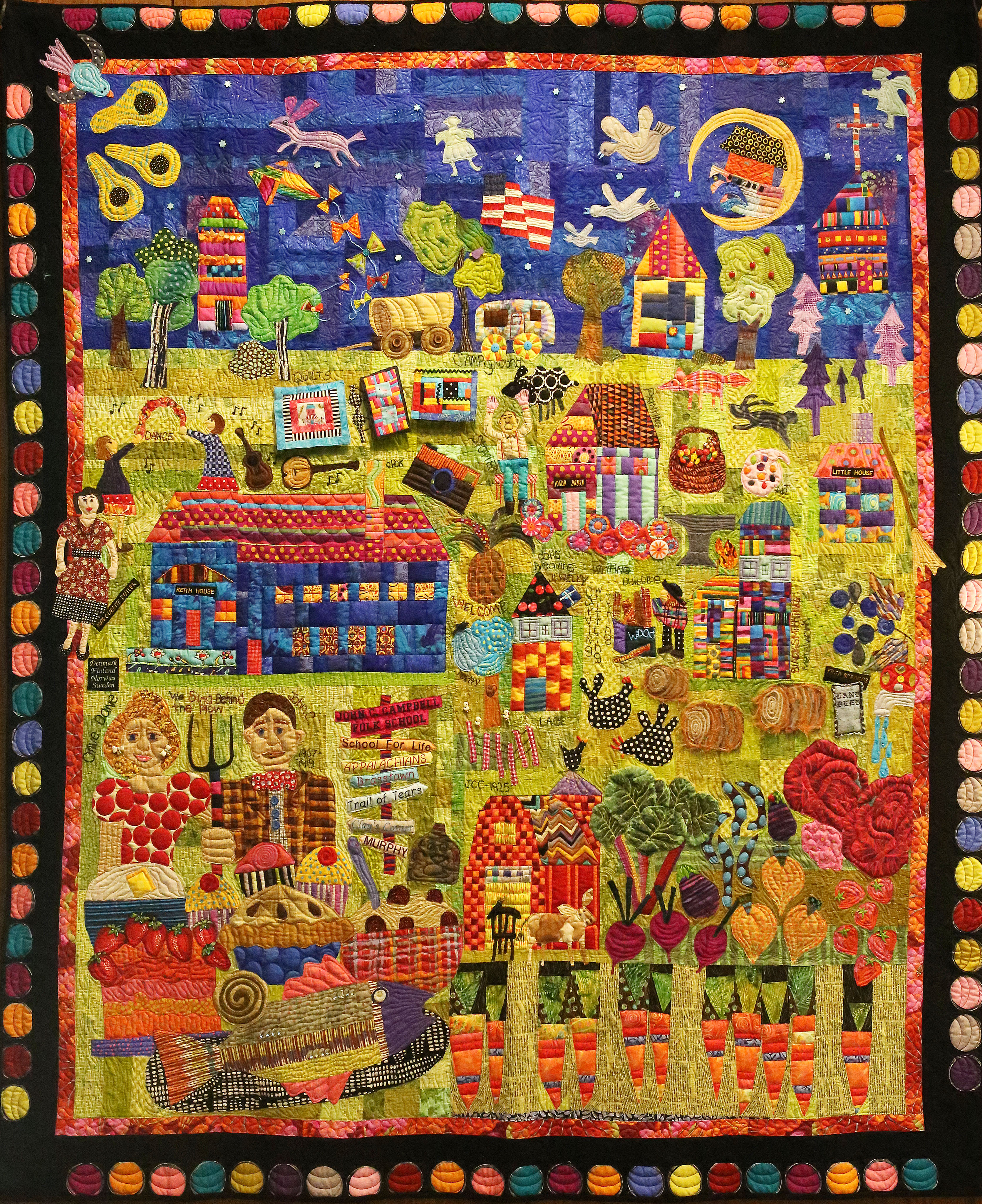 Instructor Mary Lou Weidman of Spokane, Washington recently sent us a quilt depicting the story of the Folk School. Three and a half years in the making, the wonderfully colorful and imaginative quilt is hanging on display in the Community Room of Keith House.
"I was told about JCC by instructor DeeDee Triplett who told me that making money teaching was not the main reason for being there. And the first time I taught there I knew just what she meant. The people, the feeling of community and joy was what it was about. Meeting people from all over in the dining room and hearing experiences and seeing people help each other and in the end hug and wave "Goodbye" was lovely. People were happy with projects and a week of loveliness in the meadows and gardens and just walking along the paths is joyful. Imagining those that came before you is a nice thing to do also while you look at butterflies and nature and lovely wrought iron and folk art here and there. It is a pleasure to come and enjoy all there is, including music and dancing at night. This is a great place to work on gratitude and all that God can provide in one lovely place.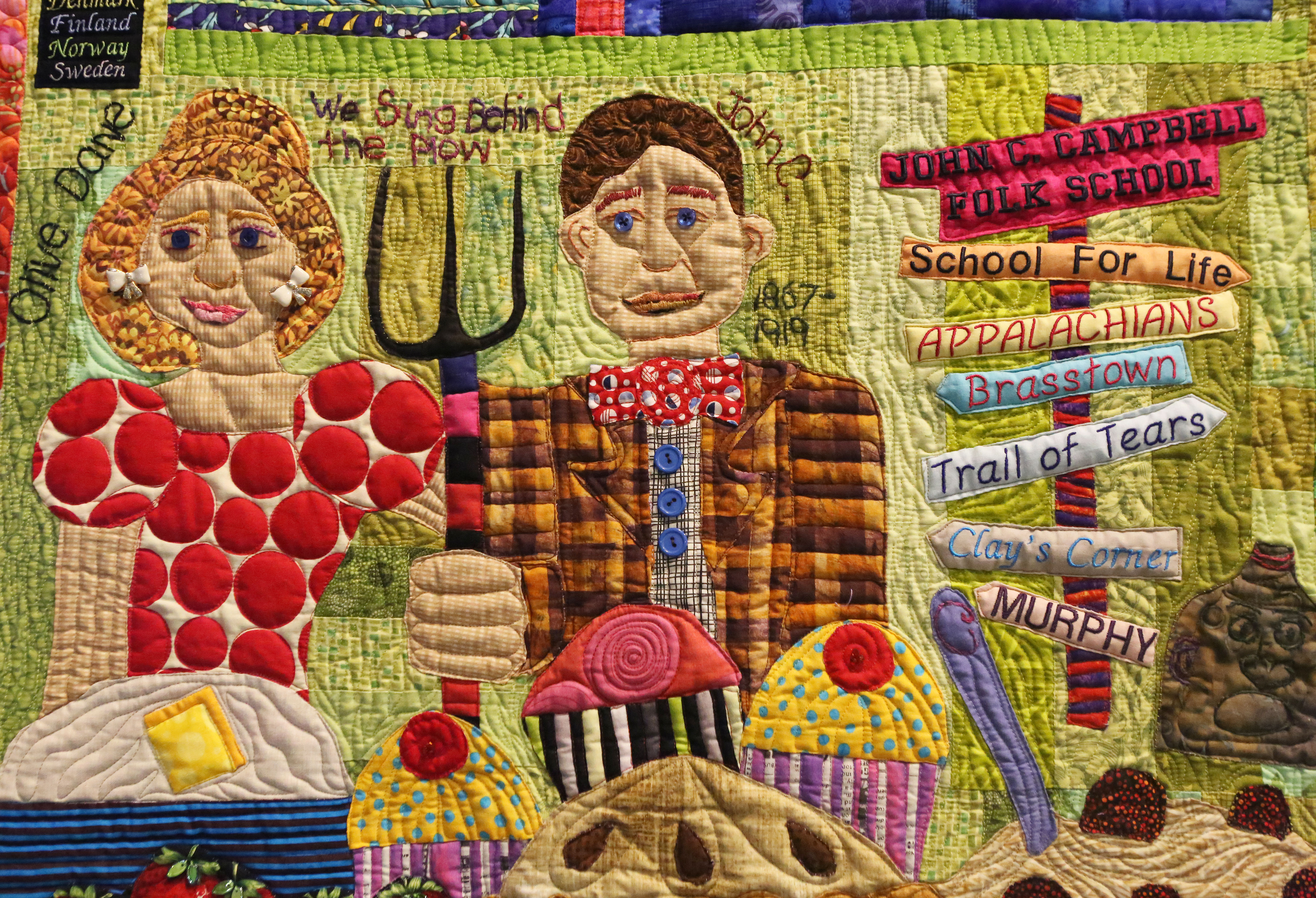 I decided to work on a quilt because there is so much to tell stories about there. Once I got into designing it, I realized that it should be a series of quilts because there is so much to tell and not enough room in one quilt. But I did the best I could and wanted to have John and Olive and Marguerite and the deed for the property from Fred Scroggs as that seemed very important to say. I worked for over three years on this quilt and Kathy Woods quilted it for me. Connie Donaldson my neighbor worked on it too and we both read many of the catalogues and other things online for ideas. Then we had too many ideas and so we did the best we could.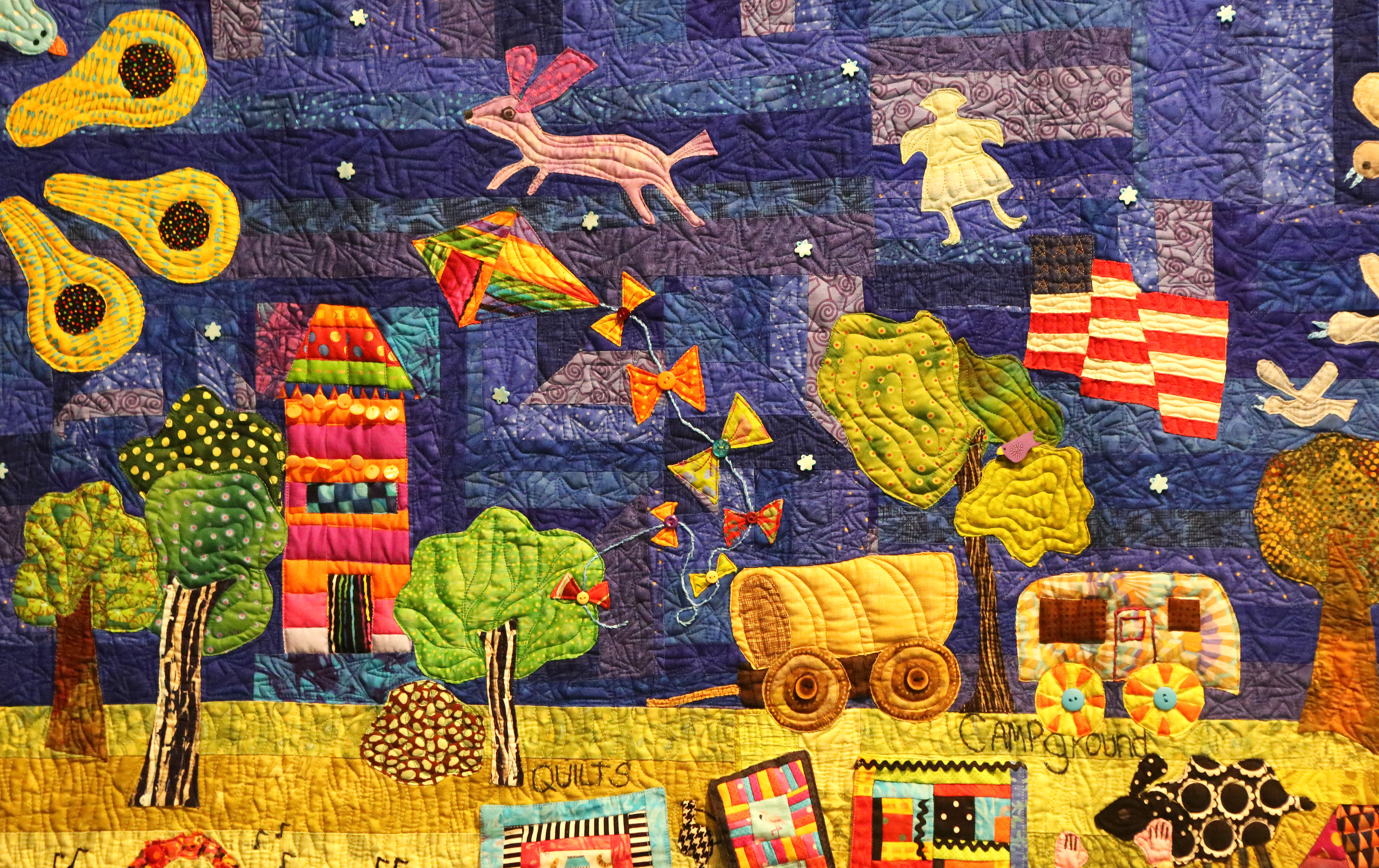 There are bits and pieces of many things and all in all it tells a lot if you can understand and follow my images, from covered wagon to trailers of today. I have angels in the sky because I turned 60 while I was there and was gifted with a lovely hand carved angel and I always imagined after that angels in among the stars at night. So much to say and I could have offered more people names but as time goes on, the people and faces change but the land, the buildings and the classes will be the main stay. 
Folk art is important to me as I think it is more personal than a lot of other styles and I am pleased to have created something that shows how I feel and think." 
                       —Mary Lou Weidman, Quilter and Folk School Instructor