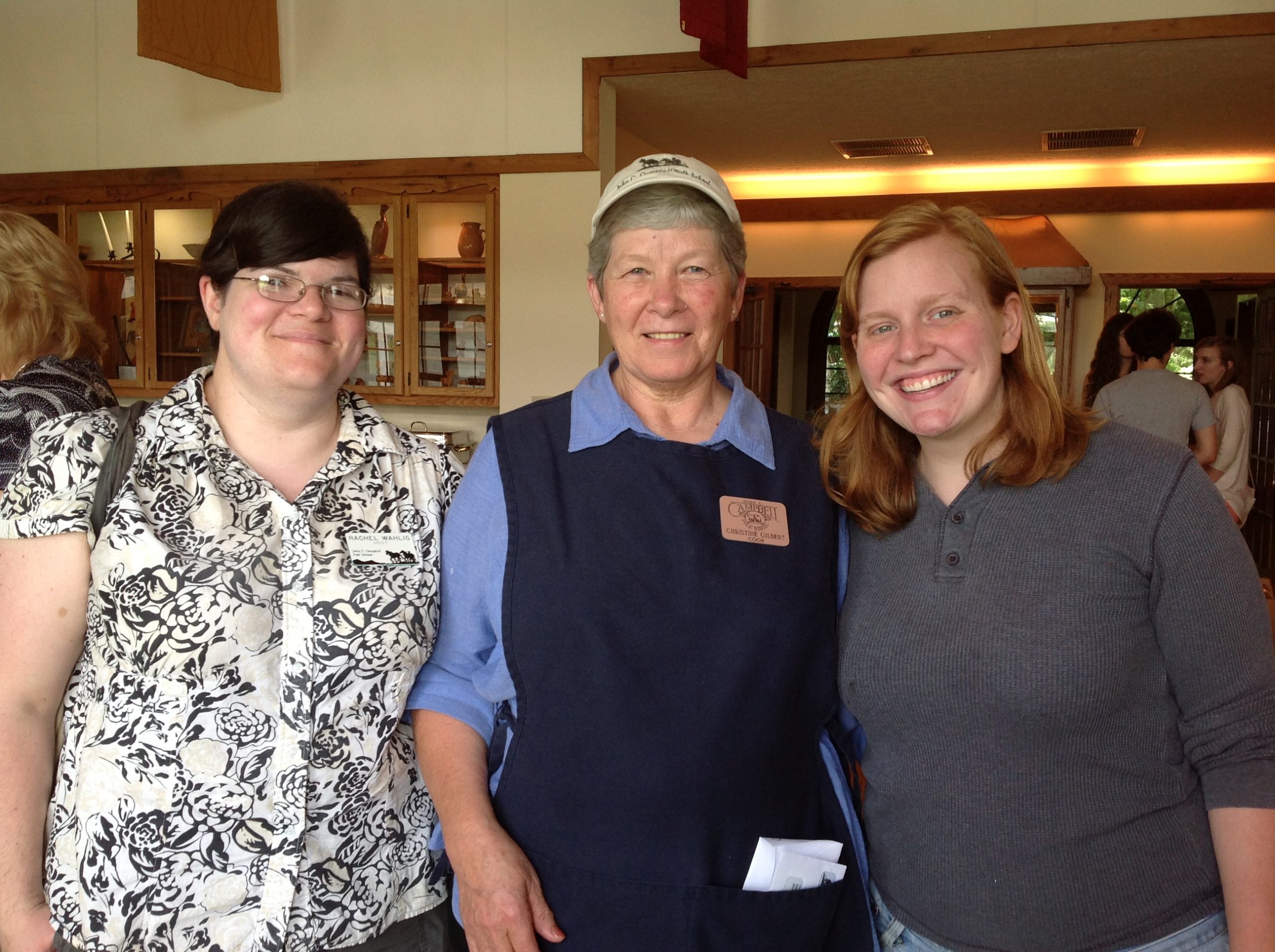 01 Jul

Happy Retirement Christine!

Congratulations to Christine Gilbert, a much loved Folk School Dining Hall Chef for 28 years.

Here's Christine and Tim Ryan at Christine's retirement party on Friday. There were lots of people vying for a photo with the fabulous Christine.

Christine has not only cooked delicious meals at the Dining Hall, but is also a Brasstown Carver! The Folk School wishes Christine a very happy retirement and many more years of carving.

Here's the article about Christine's Brasstown Carving, which was originally published in The Brasstown Carvers Brochure (In Celebration of John C. Campbell Folk School's 65th Anniversary 1990) written and designed by Bill Biggers. See her biography here: Christine Gilbert, Brasstown Carver.