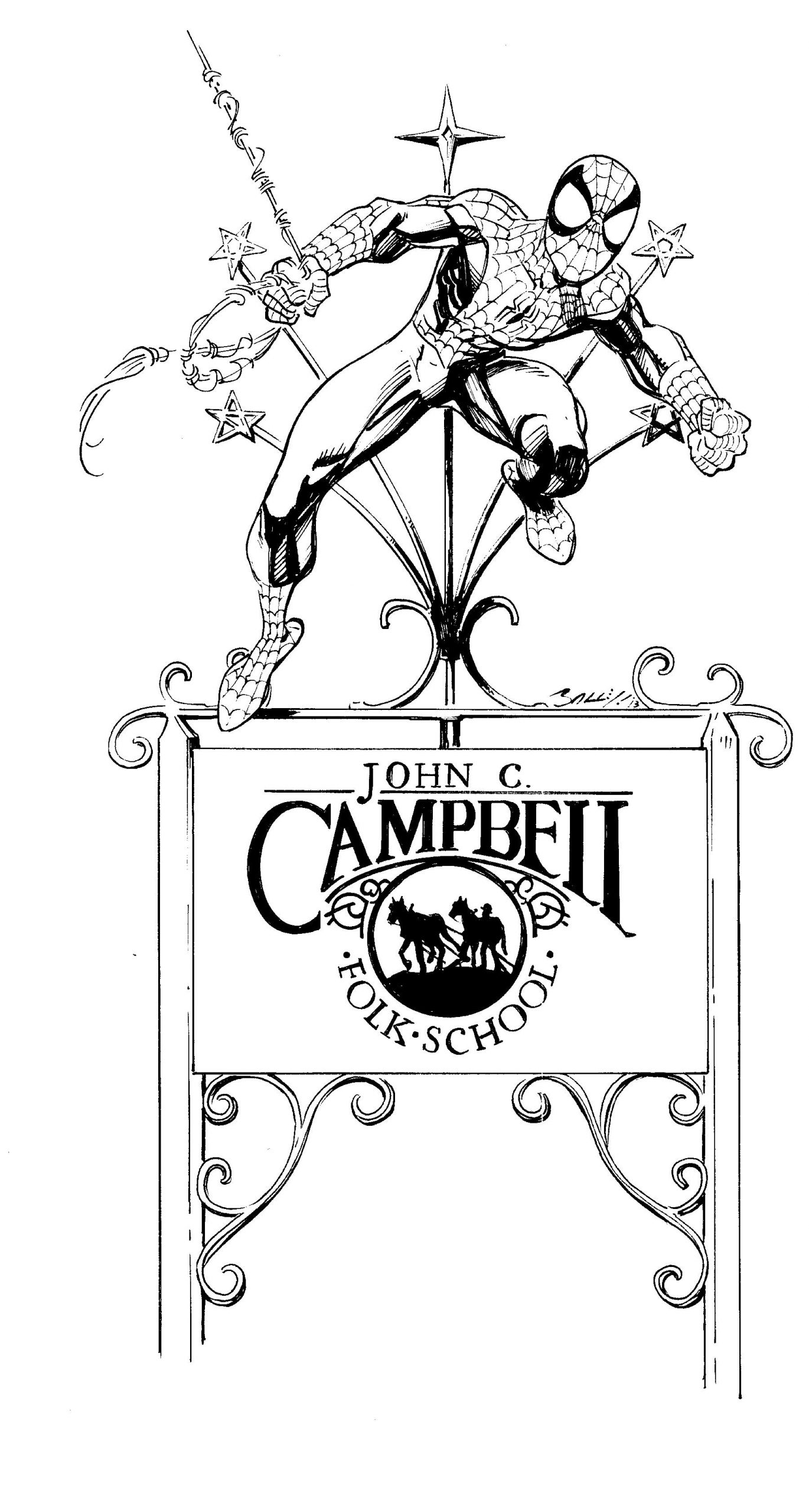 03 May

Spiderman Swings Into the Folk School!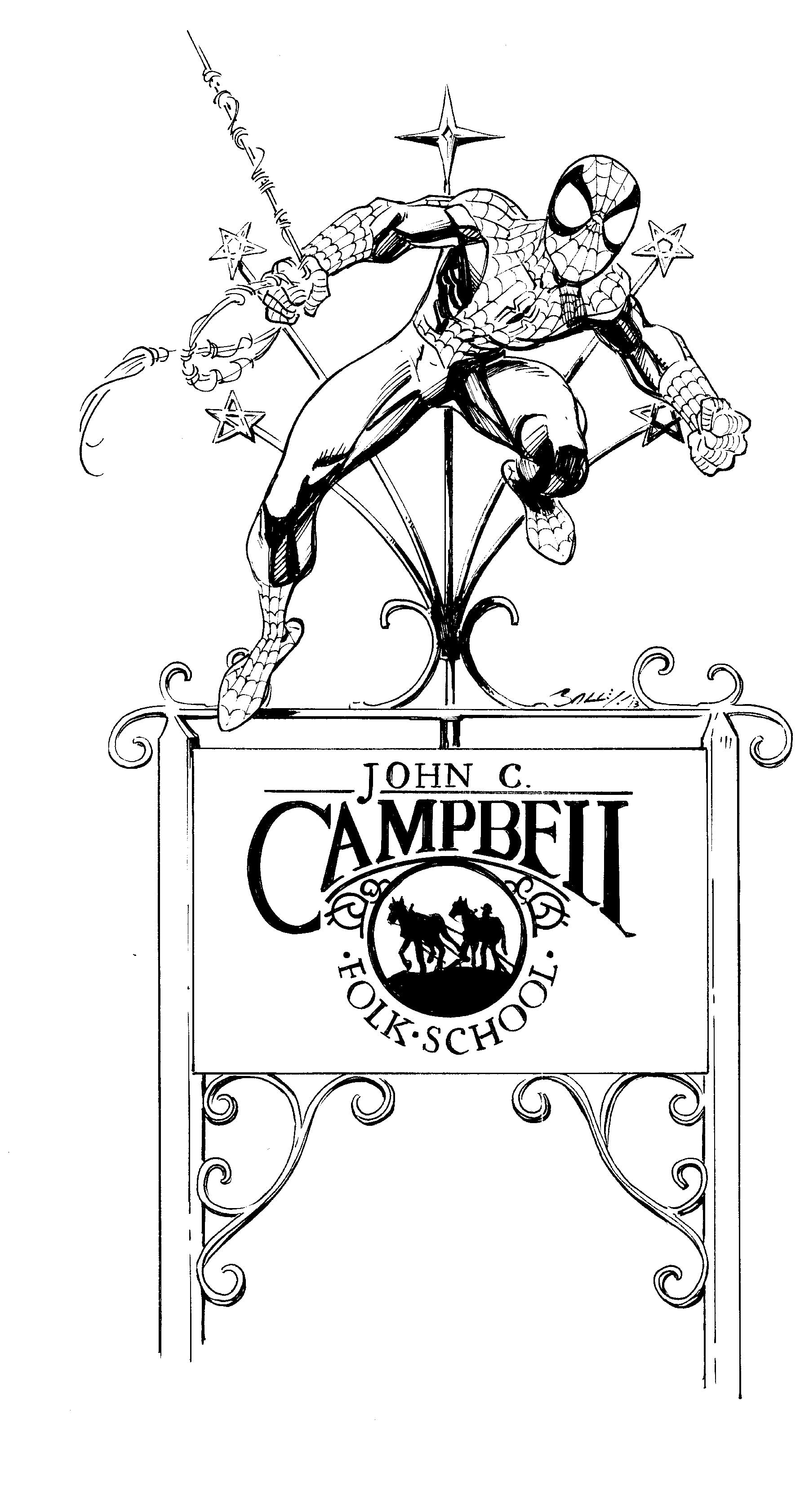 So let me preface this blog entry with the fact that I grew up reading comic books (or as I would have argued adamantly at one point—graphic novels), and much to my wife's chagrin I still have several subscriptions to this day. My father grew up reading comics and he passed them on to me. I read his Uncle Scrooge, Batman, Dick Tracy, Lone Ranger, MAD, Superman and other Atomic Age comics until they literally fell apart. For good or bad that set me on a path of buying and collecting thousands of comics.
That being said, two years ago, I was approached by our resident artist of Basketry, Pattie Bagley. She told me that her husband wanted to donate one of his drawings of Spiderman to our June Gala. I thought it was a cool idea, but it was a strange item for someone to donate to the Folk School Gala. Of course I told her we would greatly appreciate the gift. She brought in the drawing a couple of days later and it was amazing. It featured Spidey swinging from the eves of the historic Keith House. The drawing had a familiar look to it that I couldn't place until I saw the signature on the artwork. I had seen that signature before. It clicked that Pattie's husband was Mark Bagley, a comic book artist who I had read since childhood. He worked on titles such as Spiderman, the New Warriors, the Avengers, Venom, the Justice League, Batman, Fantastic Four, and Thunderbolts. Needless to say I was very excited to have some of Mark's work in our auction!
This year Mark has out done himself. He donated a framed piece featuring Spiderman standing atop the now famous red Folk School entry sign. Our director Jan Davidson responded to the piece, "I love it!  My notion for the star sign came from the poem, love life hate no one… build a bridge up to the stars." I laid it out roughly and Clay Spencer and the Blacksmith Work Week All-Stars made it. Nobody knew Spidey was coming."
I don't think Jan intended for his quote to spawn a new comic book title, but "Clay Spencer and the Blacksmith Work Week All-Stars" sounds like a graphic novel I might read.
Thanks, Mark for the awesome piece! The Folk School can always use a little webbing— even if it only lasts an hour 😉