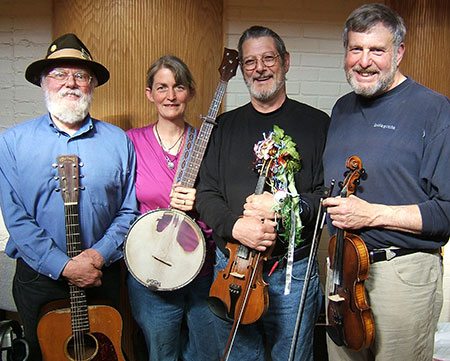 09 Apr

Bob Dalsemer, Folk School Music and Dance Coordinator, Celebrates Retirement

It was about 1980. I got a call from Esther Hyatt, the Director of the Folk School.  "Would you play the guitar for a dance class?"  Would I? Yep, I'd play the guitar for about anything, and it was even better if I got paid.

I showed up on a foggy June morning at the Open House. Steve Hickman played the fiddle, I played the guitar, and this funny big cat from Baltimore taught clogging. That was surely one of my epiphanies, when I realized what fun the Folk School could be. The cat was Bob Dalsemer. For many years, we've been fellow employees and members of the Dog Branch Cats. He is one of the most fun musicians to play with. I'm happy to say he's still a cat, and we continue to play music together, even though he has retired.

Bob started at the Folk School in 1991 as Music and Dance Coordinator. He has created the unique program that brings life to everything we do here at the school. He's one of the best dance teachers anywhere. As a caller, there are few in his league. He can fascinate a roomful of the most seen-it-all experienced dancers and make them remember why they love to dance. Perhaps the most remarkable thing I've seen is how Bob can take a random sample of shy individuals, who are attending a conference or meeting, and have never danced and are not intending to. Within less than an hour, they are dancing and having a great time. What a gift!

While Bob is leaving his official position at the Folk School, he is not leaving the Folk School Community anytime soon. You can still catch him calling dances, playing music and hitting the Community Room dance floor. We are not letting him go that easy!

Keep in touch with Bob and see his dance calling schedule on his website.