11 Feb

The Broom Maker & The Cake Tester
Marlow Gates is a broom maker who teaches frequently at the Folk School. One of the things he's known for is designing the brooms for The Harry Potter Theme Park. Another thing he's known for are his cake testers. Maybe because he has a special offer for anyone who buys one.
Marlow says,  "When you've used it up, send me a slice a cake and I'll send you another one."
Hayesville resident, Earlene, did more than that when she used up her cake tester, she sent Marlow a cake. Not just any cake, but her Special Rum Cake.
And what did Marlow do?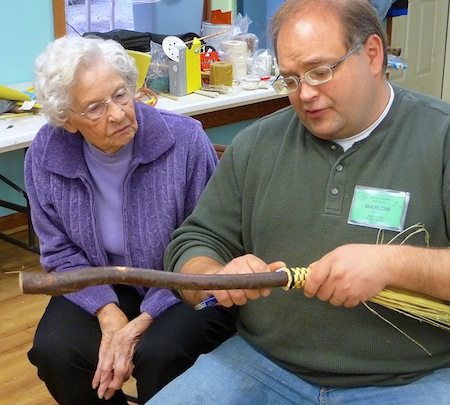 He sat down and started making a cobweb broom.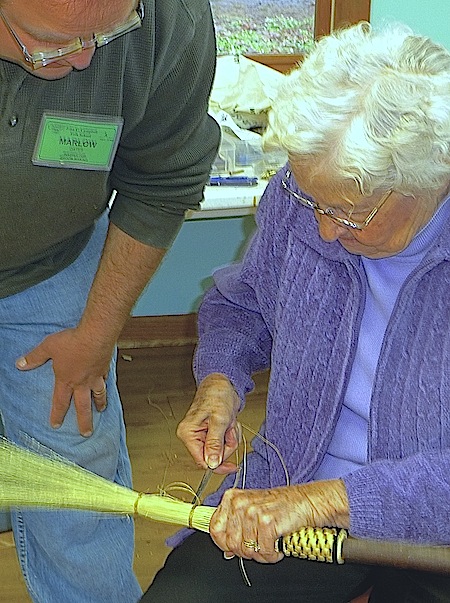 He even got Earlene to help him.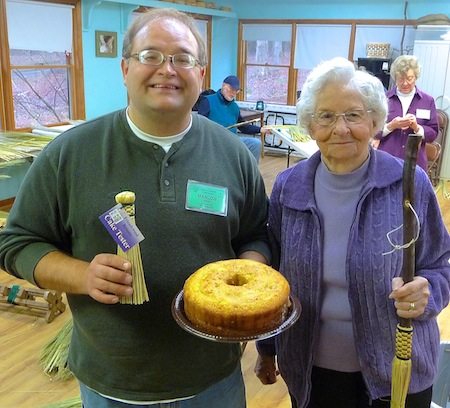 Marlowe gets the cake. Earlene gets the cobweb broom.
And what do you get?
If you come into the Craft Shop and buy one of Marlow's cake testers, We'll give you Earlene's Special Rum Cake Recipe. We would give you some of her cake, but it's all gone!
Or, you may want to see more of Marlow's brooms,
We just got in a huge shipment!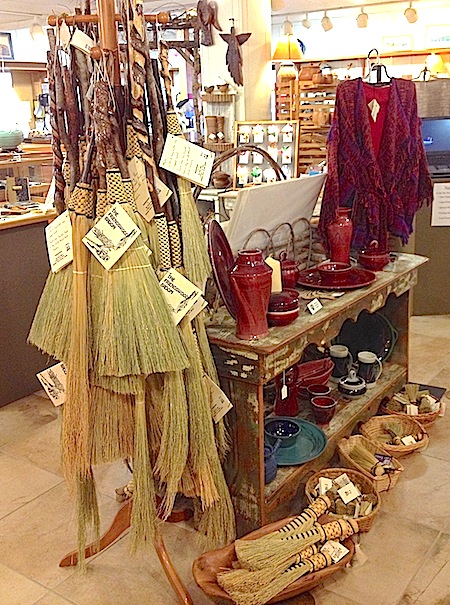 Hope to see you soon at The John C. Campbell Craft Shop!
Earlene's Recipe Offer Ends Mar. 1 2013
_________________________________________
If you missed Marlow Gates' Broom Making Class this time, he will be back once more this year at JCC, teaching Brooms – Practical & Beautiful Gifts. Among many other stocking stuffers, he'll be teaching how to make cake testers!
Marlow's classes fill early. Register now by clicking the link below:
Brooms – Practical & Beautiful Gifts 
_________________________________________
Hours:
Mon., Tue., Wed., Fri., Sat. – 8am-5pm
Thu. – 8am-6pm
Sun. – 1-5pm
Phone for pricing and shipping info: 828-837-3899
Or, stop by, we'd love to see you!
___________________________________________
Hand-crafted Merchandise Arriving Daily
At John C. Campbell Folk School Craft Shop!
Bottom floor of the Olive Dame Campbell Dining Hall. Campus Map