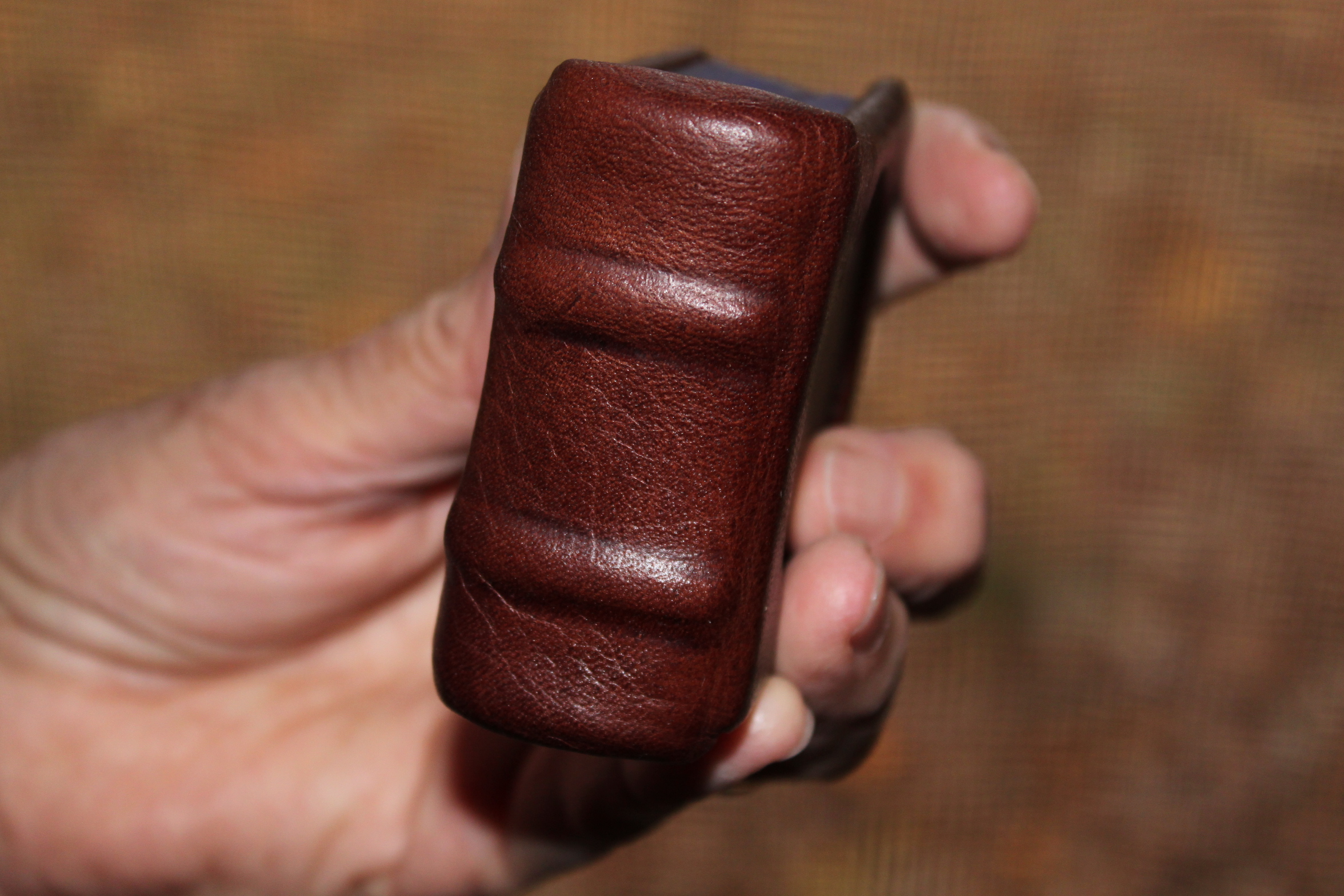 01 Feb

Traditional Full Leather Bindings with Laced-In Boards taught by Gian Frontini

Gian Frontini is has been a keen student of book structures from his college days in chemical engineering. He has studied bookbinding and conservation with top  and European binders. Frontini now runs a small bindery in Amherst Island, Ontario, and concentrates on restoration and conservation of early leather and vellum bindings. In March 2013, Frontini will be teaching "Traditional Full Leather Bindings with Laced-In Boards" at the Folk School.

Leather bindings from 1200 to 1830 AD were built "on the book" by lacing boards to cords sewn into the text block. Prior to 900 A.D. books bound in leather or vellum were sewn without cords or thongs by simple chain stitches. In Frontini's book-binding class, students will gain an introduction to this traditional binding style. They will construct a book laced on wooden boards and finished with a leather cover, complete with silk bookmarks, title fobs, and metal clasps. After 900 A.D. a revival of calligraphy and binding brought in the sewing frame. Students will build a second full leather binding with a herringbone stitch on hemp cords laced in the boards. Students with some binding experience will be able to explore other middle age structures.

Sign up for this fascinating class here.