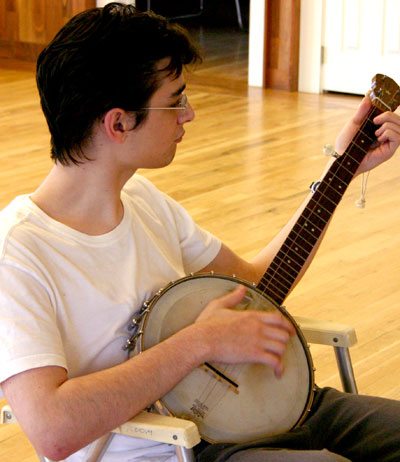 31 May

John Neil Davidson Rhythm Pavilion Dedication

John Neil Davidson (1983-2007) grew up at the Folk School. He was a musician, a dancer, a craftsman, an actor and a humorist.

His friends have started a scholarship fund for students 25 and under, and the Folk School will dedicate the gazebo in the vegetable garden to his memory, as the John Neil Davidson Rhythm Pavilion.

A brief gathering will be held in the garden June 21, after the dance at 9 o'clock. We will be having a percussion parade from the Keith House to the Gazebo after the dance. Please bring a percussion instrument if you would like to participate in the parade.