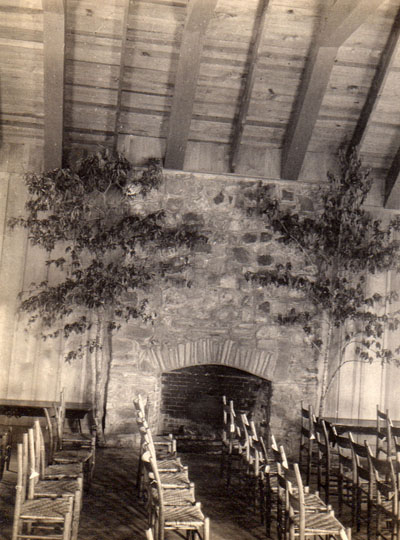 08 Dec

Keith House Community Room: the Heart of the Folk School

Red sourwood trees framing the native stone fireplace and handmade, split-bottomed chairs witnessed Dedication Day for our Community Room of Keith House in 1927. This simple yet beautiful room became the cornerstone of the Folk School, and still proves to be the beating heart of our community. Dances, morningsong, concerts, readings, auctions, parties… something is going on in this room every day, and has been for 85 years.

Do you have a special memory or story about the Community Room?