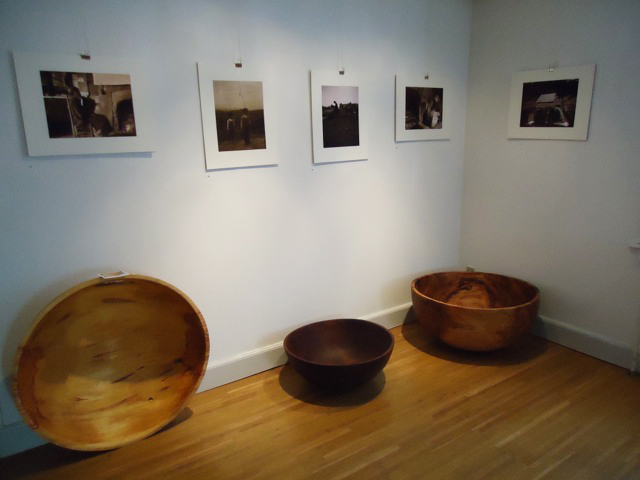 19 Oct

Danes Learn About Our Folk School

Somewhere in Denmark right now, our documentary video, Sing Behind the Plow, is being viewed by hundreds of Danes who are being introduced to Brasstown's version of a folk school. Lissi Oland, a woodturner who lived and taught in Brasstown for many years, and has since returned to her native Denmark, is hosting an exhibit of her large woodturnings, as well as historic photographs of the early days of the Folk School. The photographs were taken in the 1920's by Folk School's co-founder, Marguerite Butler Bidstrup, with whom Lissi was very close.

For the exhibit's opening, Lissi gave a talk about her time at the Folk School and showed the documentary, which gives a great overview of the history of the school, as well as a feel for what it's like today. Lissi says the response has been overwhelming and everyone is fascinated with our folk school. One couple has even been here to take classes. Many thanks to Lissi for sharing this special place and continuing the connection between Brasstown and Denmark.