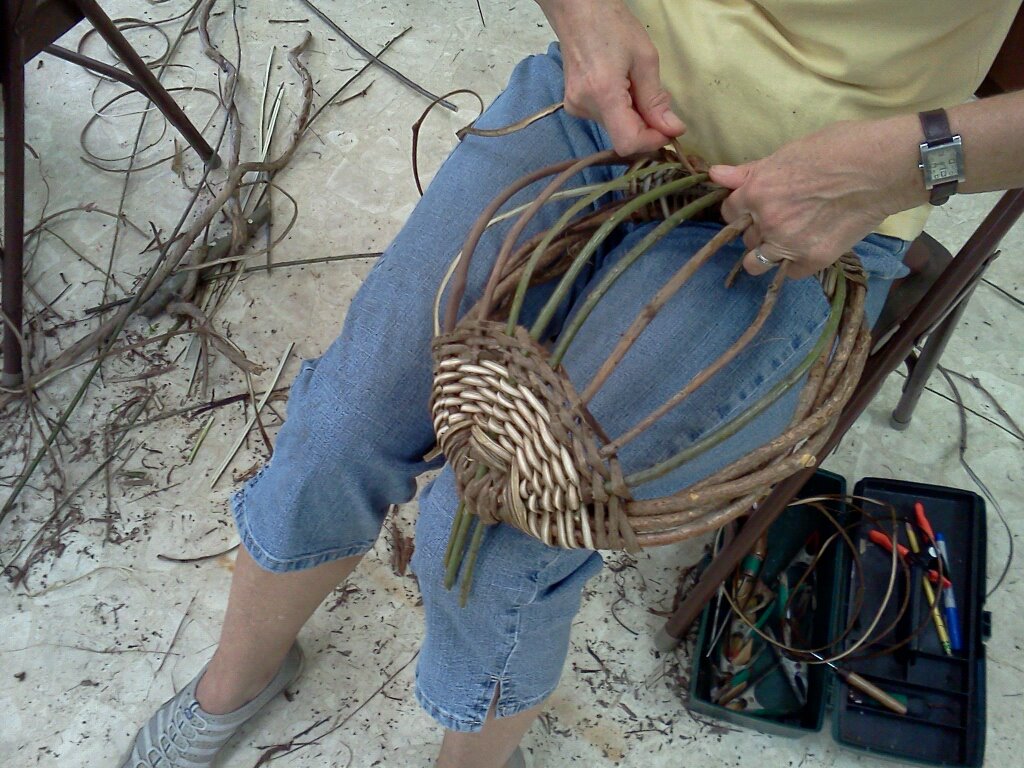 16 Aug

Natural Vine Basketry

For the ten students who attended last week's Natural Vine Basketry class, every basket they made began with a walk in the woods.  The 6-day class began Sunday night with an orientation by instructor and basketmaker Matt Tommey (http://www.matttommey.com) that included information on how to identify, gather and prepare natural materials for basketweaving.  After plenty of questions and a good night's rest, the class headed for the woods on Monday morning.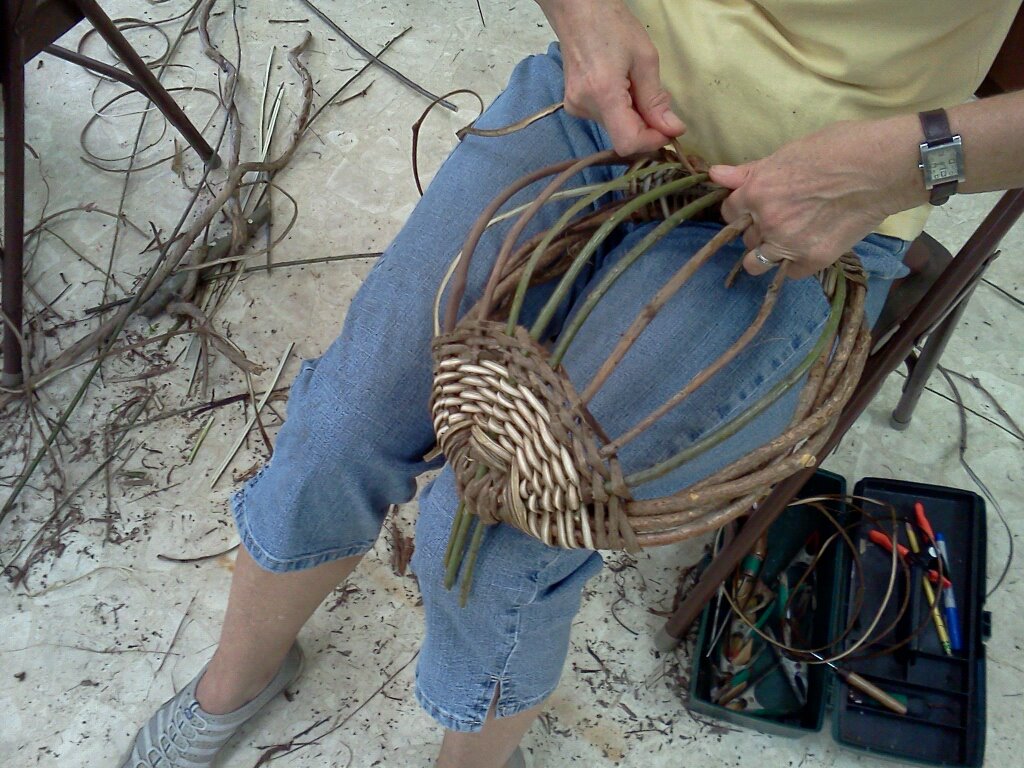 Although most students had never woven a basket, much less harvested basket weaving materials, they were anxious to get their hands dirty out in the woods.  They first hit a kudzu patch right around the corner from the basketry studio and after a brief break took a short hike down to the Rivercane Walk.  During these outings the class identified and gathered vines like kudzu, bittersweet, willow, grapevine and honeysuckle to be used in the knarly vine creations.  After lunch, the class gathered in the beautiful outdoor basketry studio to strip bark, split kudzu and boil vines in preparation for weaving.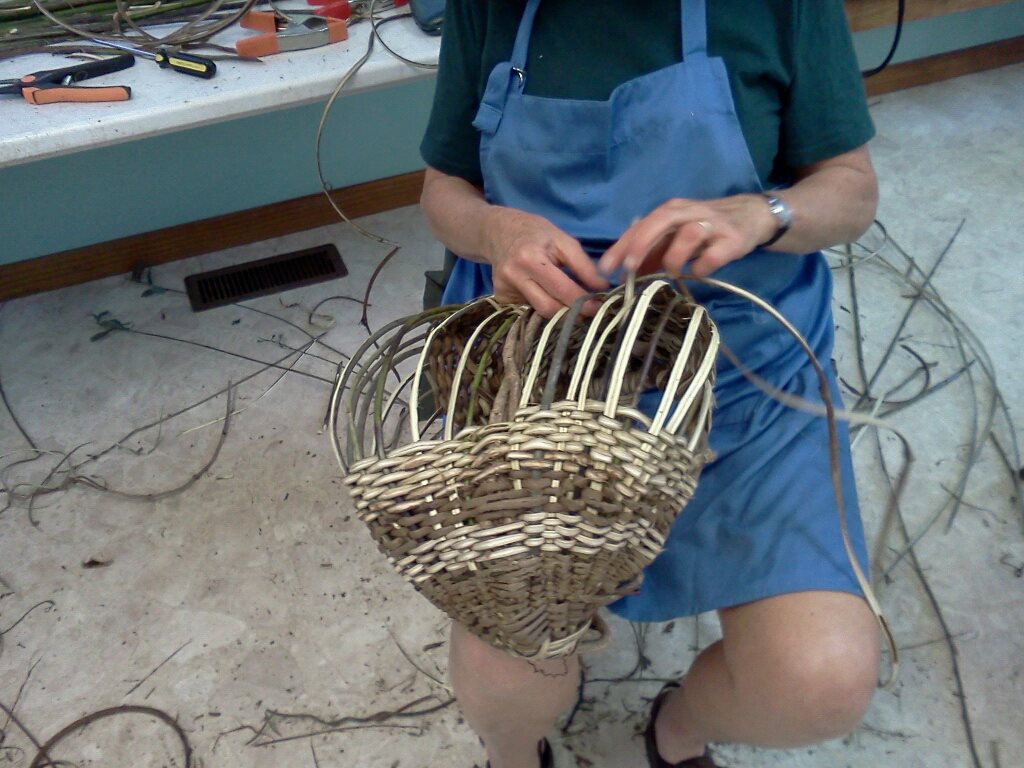 The next four days were spent learning how to weave traditional Appalachian-style baskets including the Egg Basket and Potato Basket using the vines that were harvested by the class.   The new weavers definitely jumped right into making baskets by learning techniques like how to make a God's eye lashing, insert ribs and weave a basket from start to finish.  Although the class was a challenging experience, it was filled with lively conversation, mutual encouragement and the unlimited creativity that comes from using natural materials.  On Friday, the class was honored to be able to visit the headquarters of the National Basketry Organization in order to view their permanent collection and hear from the organization's president, world-renowned basketmaker, Michael Davis.  Everyone came away deeply inspired and excited for what lay ahead as each student continues their basketry journey.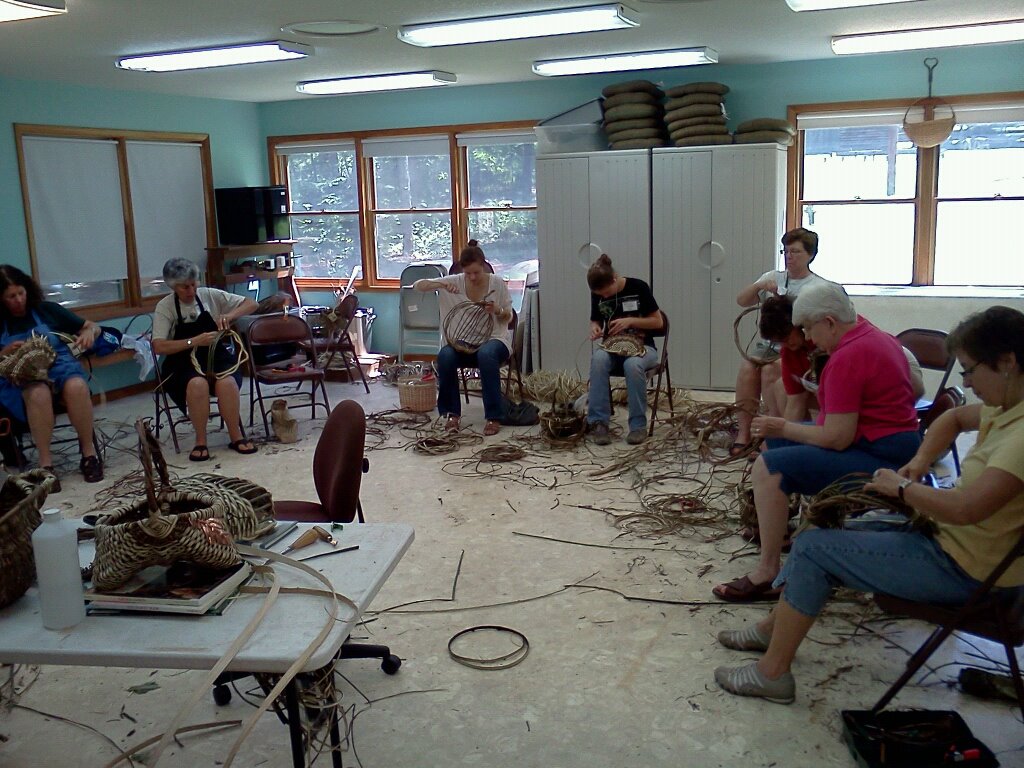 The week ended with all the students from the Folk School gathering in a lively closing ceremony where each class was invited to present the work they created.  Each student in the Natural Vine Basketry class came out with at least 2 and some 3 or 4 completed baskets.  It was an incredible week for the students and the instructors!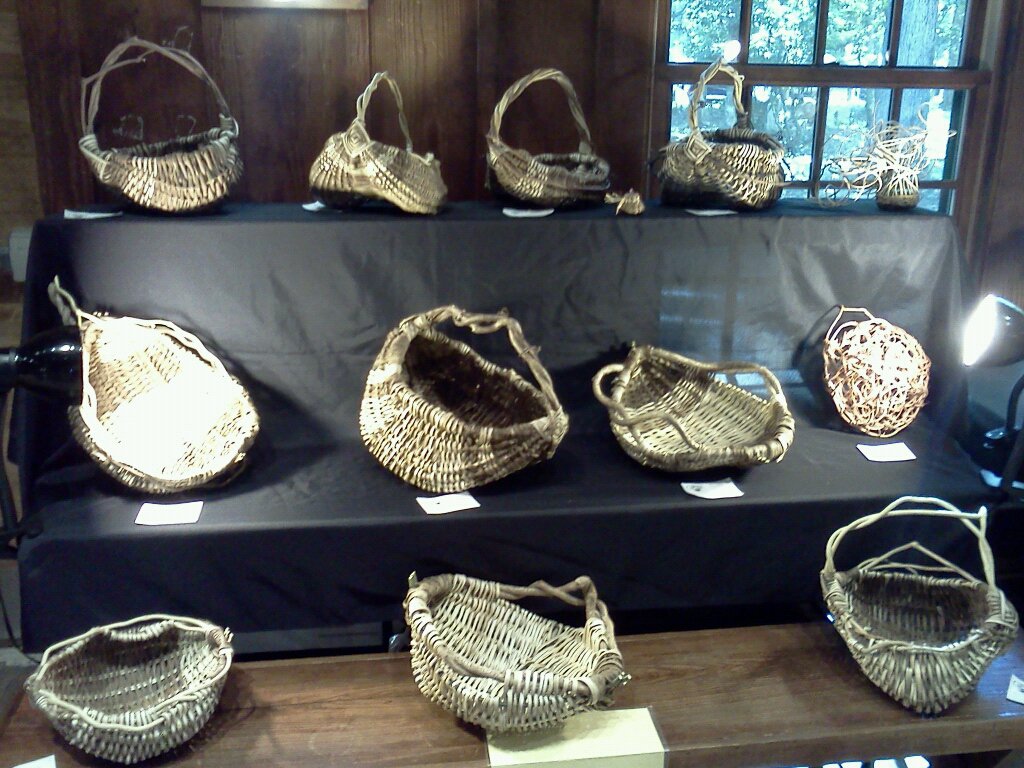 Instructor Matt Tommey will be teaching Natural Vine Basketry again during Earth Week, April  22-27. Whether you're an experienced basketmaker or a first-timer, the natural vine basketry class will be a fun, challenging, and creative experience.  Join us!